"On The Smugglers' Radar" is a new feature for books that have caught our eye: books we heard of via other bloggers, directly from publishers, and/or from our regular incursions into the Amazon jungle. This is how the Smugglers' Radar was born, and because there are far too many books that we want than we can possibly buy or review (what else is new?) we thought we could make it into a weekly feature – so YOU can tell us which books you have on your radar as well!
On Ana's Radar
Jaysus, it's been such a long time since we did a radar post – since before YAAM in July! I have collected several pretty covers though in the past month and Thea did the same and we had to have a talk – ONLY 10 entries.
Here are mine:
This is a book I got at BEA because of the awesome blurb and it had no cover then but NOW! LOOK! I LOVE IT!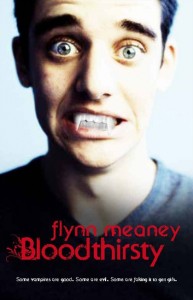 Fifteen-year-old Finbar Frame seriously missed out in the gene-pool stakes as his twin brother Luke got the good looks, athletic ability and pigmentation. Finbar is tall, skinny, pale and pretty much allergic to the sun – and sadly, teenage girls don?t appreciate Finbar?s sensitive skin or his sensitive soul. But when a move to a new school converges with a cultural trend romanticising vampires, Finbar seizes the opportunity. He?ll become a vampire! Or at least fake it … to get a date.

I bumped into this one by accident on Goodreads. Did anyone know that Cherie Priest has a new series coming out? I couldn't find a blurb though: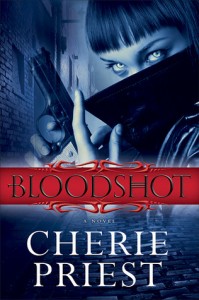 What is the 10pm Question? I MUST know: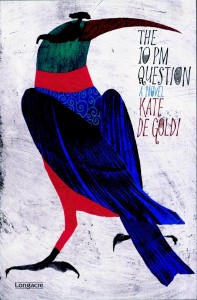 Twelve-year-old Frankie Parsons is a talented kid with a quirky family, a best friend named Gigs, and a voice of anxiety constantly nibbling in his head: Could that kidney-shaped spot on his chest be a galloping cancer? Are the smoke alarm batteries flat? Has his cat, The Fat Controller, given them all worms? Only Ma, who never leaves home, takes Frankie's worries seriously. But then, it is Ma who is the cause of the most troubling question of all, the one Frankie can never bring himself to ask. When a new girl arrives at school–a daring free spirit with unavoidable questions of her own–Frankie's carefully guarded world begins to unravel, leading him to a painful confrontation with the ultimate 10 p.m. question. Deftly told with humor, poignancy, and an endearing cast of characters, THE 10 P.M. QUESTION will touch everyone who has ever felt set apart.

Purely for the beautiful cover: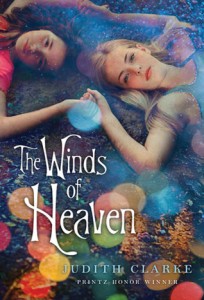 Clementine thinks her cousin Fan is everything that she could never be: beautiful, imaginative, wild. The girls promise to be best friends and sisters …more Clementine thinks her cousin Fan is everything that she could never be: beautiful, imaginative, wild. The girls promise to be best friends and sisters after the summer is over, but Clementine's life in the city is different from Fan's life in dusty Lake Conapaira. And Fan is looking for something, though neither she nor Clementine understands what it is.

Printz Honor Winner Judith Clarke delivers a compassionate, compelling novel with the story of a friendship between two young women, and of the small tragedies that tear them apart from each other, and from themselves.

Aidan posted the final cover art for NK Jemisin The Broken Kingdoms sequel to the SUPERB The Hundred Thousand Kingdoms: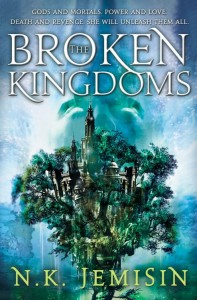 In the city of Shadow, beneath the World Tree, alleyways shimmer with magic and godlings live hidden among mortalkind. Oree Shoth, a blind artist, takes in a strange homeless man on an impulse. This act of kindness engulfs Oree in a nightmarish conspiracy. Someone, somehow, is murdering godlings, leaving their desecrated bodies all over the city. And Oree's guest is at the heart of it.

Jenny at Wondrous Reads posted the UK cover for Behemoth by Scott Westerfelf and can I just say: SO much better than the US cover. I can't wait for this book. Oh wait, I already have it *teases*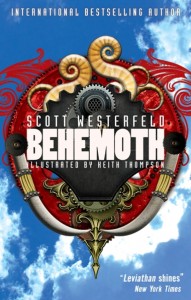 The behemoth is the fiercest creature in the British navy. It can swallow enemy battleships with one bite. The Darwinists will need it, now that they are at war with the Clanker powers.

Deryn is a girl posing as a boy in the British Air Service, and Alek is the heir to an empire posing as a commoner. Finally together aboard the airship Leviathan, they hope to bring the war to a halt. But when disaster strikes the Leviathan's peacekeeping mission, they find themselves alone and hunted in enemy territory.

Alek and Deryn will need great skill, new allies, and brave hearts to face what's ahead.

This one looks and sounds good.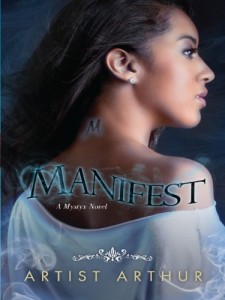 Krystal just met the perfect boy. Trouble is, he's dead.When fifteen-year-old Krystal Bentley moves to Lincoln, Connecticut, her mom's hometown, she assumes her biggest drama will be adjusting to the burbs after living in New York City.But Lincoln is nothing like Krystal imagined. The weirdness begins when Ricky Watson starts confiding in her. He's cute, funny, a good listener–and everything she'd ever want–except that he was killed nearly a year ago. Krystal's ghost-whispering talents soon lead other "freaks" to her door–Sasha, a rich girl who can literally disappear, and Jake, who moves objects with his mind. All three share a distinctive birthmark in the shape of an M and, fittingly, call themselves the Mystyx. They set out to learn what really happened to Ricky, only to realize that they aren't the only ones with mysterious powers. But if Krystal succeeds in finding out the truth about Ricky's death, will she lose him for good?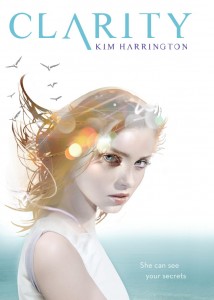 Clarity "Clare" Fern sees things. Things no one else can see. Things like stolen kisses and long-buried secrets. All she has to do is touch …more Clarity "Clare" Fern sees things. Things no one else can see. Things like stolen kisses and long-buried secrets. All she has to do is touch an object and the visions come to her. It's a gift.

And a curse.

When a teenage girl is found murdered, Clare's ex-boyfriend wants her to help solve the case — but Clare is still furious at the cheating jerk. Then Clare's brother — who has supernatural gifts of his own — becomes the prime suspect, and Clare can no longer look away. Teaming up with Gabriel, the smoldering son of the new detective, Clare must venture into the depths of fear, revenge, and lust in order to track the killer. But will her sight fail her just when she needs it most?

Look at this one! Doesn't it look awesome? But what does it mean? The Bird! The Cage! The ring! THE CIRCLES! I will not disclose the private emails that Thea, I and Karen Mahoney exchanged when we saw this cover because then you will know for a fact that we are all mental.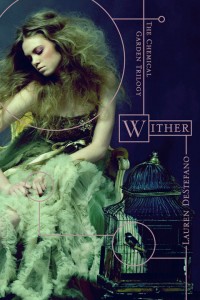 What if you knew exactly when you would die?

Thanks to modern science, every human being has become a ticking genetic time bomb—males only live to age twenty-five, and females only live to age twenty. In this bleak landscape, young girls are kidnapped and forced into polygamous marriages to keep the population from dying out.

When sixteen-year-old Rhine Ellery is taken by the Gatherers to become a bride, she enters a world of wealth and privilege. Despite her husband Linden's genuine love for her, and a tenuous trust among her sister wives, Rhine has one purpose: to escape—to find her twin brother and go home.

But Rhine has more to contend with than losing her freedom. Linden's eccentric father is bent on finding an antidote to the genetic virus that is getting closer to taking his son, even if it means collecting corpses in order to test his experiments. With the help of Gabriel, a servant she trusts, Rhine attempts to break free, in the limted time she has left.

Then, this one: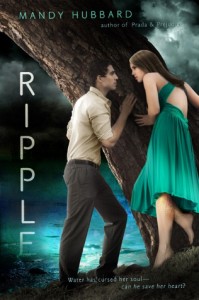 Eighteen year old Lexi Wentworth is cursed. For as long as she can remember, she's spent every night swimming. If she doesn't, she'll regret it—simply walking will be agony, as if she's stepping on shattered glass. Her body craves the water, demands the water, until she can't say no.

But it's not the swimming that troubles Lexi. It's the singing that goes with it.When she turned sixteen, her siren song killed the only boy she's ever loved. Now, she avoids the popular shores of the Pacific in favor of a long forgotten lake up in the mountains, where she can swim and sing in peace, far from the population of her oceanside home.

Until, that is, Cole Mills discovers her lake. He's new to Lincoln City High, and he doesn't know about Lexi's reputation as an ice queen—a reputation she's carefully cultivated to keep everyone around her safe. He pushes her, talks to her, forces her to dream of what life could be like if she weren't a siren.

Lexi can't stop herself from warming to him, from falling for him. Soon, he's demanding answers, following her to the lake, unknowingly risking his life. How can she keep him safe when the one thing she wants most–to hold him close– will endanger his life?

And because I am a troublemaker and like to break the rules *blows raspberries at Thea*, here is a 11th – a pretty cover: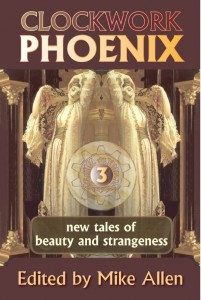 On Thea's Radar
Cheeky, Ana! Ok, so here's my pent-up list of new titles I am dying to read, starting with…
Aren't these covers deliciously retro-'80s horror?! They look like a mix of the Fright Night poster and Basket Case. Needless to say, WANT. Here's the blurb:
Lazarus Stone is about to turn sixteen when his life is ripped to shreds by a skinless figure drenched in blood. He has a message: The Dead are coming and Lazarus is all that stands in their way. And it all begins with the reek of rotting flesh…

I read and adored Galen Beckett's The Magicians and Mrs. Quent – so I am thrilled to see that the next book in the series is due out soon!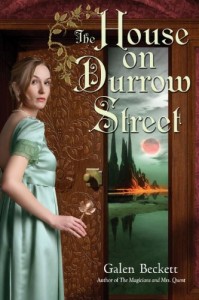 "Her courage saved the country of Altania and earned the love of a hero of the realm. Now sensible Ivy Quent wants only to turn her father's sprawling, mysterious house into a proper home. But soon she is swept into fashionable society's highest circles of power—a world that is vital to her family's future but replete with perilous temptations.

Yet far greater danger lies beyond the city's glittering ballrooms—and Ivy must race to unlock the secrets that lie within the old house on Durrow Street before outlaw magicians and an ancient ravening force plunge Altania into darkness forever.

Just got this one in the mail, and I am ecstatic: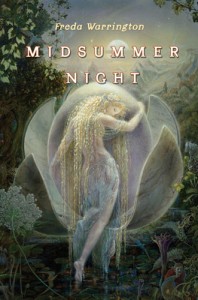 Decades ago, in a place where the veil between our world and the world of the Aetherials—the fair folk—is too easily breached, three young people tricked their uncle by dressing as the fey. But their joke took a deadly turn when true Aetherials crossed into our world, took one of the pranksters, and literally scared their uncle to death.

Many years later, at the place of this capture lies a vast country estate that holds a renowned art facility owned by a visionary sculptor. One day, during a violent storm, a young woman studying art at the estate stumbles upon a portal to the Otherworld. A handsome young man comes through the portal and seeks shelter with her. Though he can tell her nothing of his past, his innocence and charm capture her heart. But he becomes the focus of increasingly violent arguments among the residents of the estate. Is he as innocent as he seems? Or is he hiding his true identity so that he can seek some terrible vengeance, bringing death and heartbreak to this place that stands between two worlds? Who is this young man?

The forces of magic and the power of love contend for the soul of this man, in this magical romantic story of loss and redemption.

And look! A new Sheri S. Tepper novel!? Gorgeous cover, apocalyptic setting, I am sold.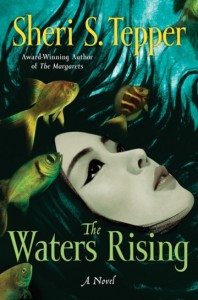 Long ago was the Big Kill, a time when the slaughterers walked the earth unseen, killing, departing, returning to kill again and again. Since then mountains have risen, deserts have fallen, the last of humankind has scattered; myth, superstition, and legend have replaced knowledge; and the great waters rising are changing the world.

In the west, the people of Norland live in small kingdoms, unaware that a hideous evil from ages past has been revived. Powers are being used. Curses are being laid . . . and the waters are rising as never before.

As forests drown, swamps become lakes, and roads disappear, houses—whole towns—are hitched to teams of oxen and moved upward. Misery is compounded when the Sea King declares war. No ships may sail on the new, growing oceans, and refugees from sunken islands continue to arrive.

And in Norland a cursed princess fights death, awaiting the one who can save not her, but perhaps humanity. She is tended by one fearful young girl, her servant and soul carrier, Xulai, a child of her own kind from the mystical kingdom of Tingawa. Upon her mistress's death, Xulai must return to their homeland to fulfill a sacred mission.

Accompanied by her protectors, Great Bear and Precious Wind, and guided by the mysterious wanderer Abasio and his talking horse, Big Blue, the band begins a journey to this land across the western sea where the waters' rising has long been expected. Their odyssey, fraught with peril and wonder, is long enough for plans to be made that are so strange, so audacious, that they are instantly dismissed; plans so potentially successful that an ancient killer must be awakened to stop their fulfillment.

This new release looks interesting as well – although the concept feels a little…dated. Still, I'm intrigued: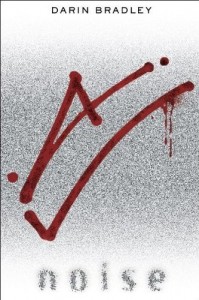 This haunting debut from a brilliant new voice is sure to be as captivating as it is controversial, a shocking look at the imminent collapse of American civilization—and what will succeed it.

In the aftermath of the switch from analog to digital TV, an anarchic movement known as Salvage hijacks the unused airwaves. Mixed in with the static's random noise are dire warnings of the imminent economic, political, and social collapse of civilization—and cold-blooded lessons on how to survive the fall and prosper in the harsh new order that will inevitably arise from the ashes of the old.

Hiram and Levi are two young men, former Scouts and veterans of countless Dungeons & Dragons campaigns. Now, on the blood-drenched battlefields of university campuses, shopping malls, and gated communities, they will find themselves taking on new identities and new moralities as they lead a ragtag band of hackers and misfits to an all-but-mythical place called Amaranth, where a fragile future waits to be born.

This is a reprint of an older book – yes, I haven't read Robert Charles Wilson, what's wrong with me, etc. Beautiful cover, intriguing synopsis: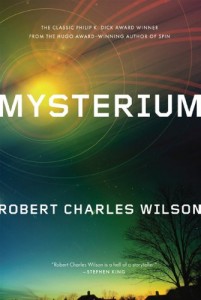 In a top-secret government installation near the small town of Two Rivers, Michigan, scientists are investigating a mysterious object discovered several years earlier. Late one evening, the local residents observe strange lights coming from the laboratory. The next morning, they awake to find that their town was literally cut off from the rest of the world…and thrust into a new one!

Soon the town is discovered by the bewildered leaders of this new world–at which point, the people of Two Rivers realize that they've arrived in a rigid theocracy. The authorities, known as the Bureau de la Covenance Religieuse, have ordered Linneth Stone, a young ethnologist, to analyze the arrivals and report her findings to the Lieutenant in charge.

What Linneth finds will challenge the philosophical basis of her society and lead inexorably to a struggle for power centering on the mysterious object that Two Rivers's government scientists were studying when the town slipped between worlds.

Saw this one over at A Dribble of Ink and started salivating…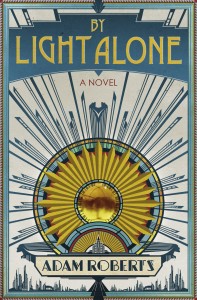 In a world where we have been genetically engineered so that we can photosynthesise sunlight with our hair hunger is a thing of the past, food an indulgence. The poor grow their hair, the rich affect baldness and flaunt their wealth by still eating. But other hungers remain . . . The young daughter of an affluent New York family is kidnapped. The ransom dermands are refused. Years later a young women arrives at the family home claiming to be their long lost daughter. She has changed so much, she has lived on light, can anyone be sure that she has come home? Adam Roberts' new novel is yet another amazing melding of startling ideas and beautiful prose. Set in a New York of the future it nevertheless has echoes of a Fitzgeraldesque affluence and art-deco style. It charts his further progress as one of the most important writers of his generation.

Saw this title over at Presenting Lenore – Lenore, by the way, has an impressive amount of dystopian reads going on – and, again, the greed kicks in: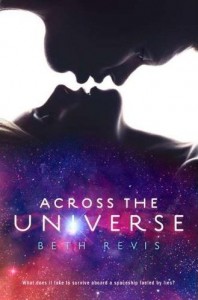 Seventeen-year-old Amy joins her parents as frozen cargo aboard the vast spaceship Godspeed and expects to awaken on a new planet, three hundred years in the future. Never could she have known that her frozen slumber would come to an end fifty years too soon and that she would be thrust into the brave new world of a spaceship that lives by its own rules.

Amy quickly realizes that her awakening was no mere computer malfunction. Someone—one of the few thousand inhabitants of the spaceship—tried to kill her. And if Amy doesn't do something soon, her parents will be next.

Now, Amy must race to unlock Godspeed's hidden secrets. But out of her list of murder suspects, there's only one who matters: Elder, the future leader of the ship and the love she could never have seen coming.

And finally, I've been yearning for this book (supposedly I have a review copy out there in the universe, but I am impatient and want it nowNowNOW!):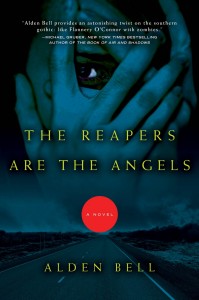 Zombies have infested a fallen America. A young girl named Temple is on the run. Haunted by her past and pursued by a killer, Temple is surrounded by death and danger, hoping to be set free.

For twenty-five years, civilization has survived in meager enclaves, guarded against a plague of the dead. Temple wanders this blighted landscape, keeping to herself and keeping her demons inside her heart. She can't remember a time before the zombies, but she does remember an old man who took her in and the younger brother she cared for until the tragedy that set her on a personal journey toward redemption. Moving back and forth between the insulated remnants of society and the brutal frontier beyond, Temple must decide where ultimately to make a home and find the salvation she seeks.

And that's it from us! What books do YOU have on your radar?