"On The Smugglers' Radar" is a feature for books that have caught our eye: books we have heard of via other bloggers, directly from publishers, and/or from our regular incursions into the Amazon jungle. Thus, the Smugglers' Radar was born. Because we want far more books than we can possibly buy or review (what else is new?), we thought we would make the Smugglers' Radar into a weekly feature – so YOU can tell us which books you have on your radar as well!
On Ana's Radar:
I am impressed with what I've read so far from new imprint Masque Books so I am going to be reading more of their books soon. This one sounds really interesting: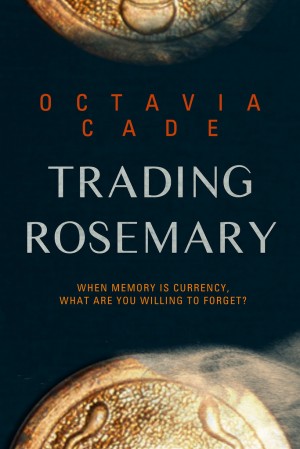 In a world where experience is currency, Rosemary is the owner of a very special library—a library of memory, where scented coins transfer personal experience from one individual to another.

When she trades away the sole memory of her grandmother's final concerto, family opposition, in the form of her daughter Ruth, forces Rosemary to go on a quest to try and recover the lost coin. Yet having to trade away her own memories to get it back, how much of Rosemary will survive the exchange?

Although Lish McBride's first book Hold Me Closer, Necromancer didn't work for me, I am very intrigued by her next one: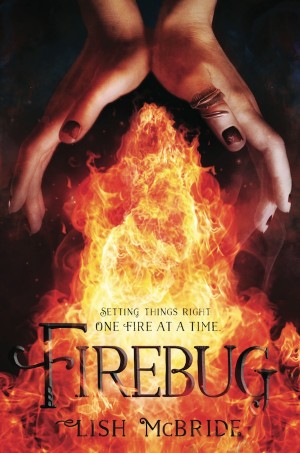 Ava is a firebug—she can start fires with her mind. Which would all be well and good if she weren't caught in a deadly contract with the Coterie, a magical mafia. She's one of their main hitmen . . . and she doesn't like it one bit. Not least because her boss, Venus, killed Ava's mother.

When Venus asks Ava to kill a family friend, Ava rebels. She knows very well that you can't say no to the Coterie and expect to get away with it, though, so she and her friends hit the road, trying desperately to think of a way out of the mess they find themselves in. Preferably keeping the murder to a minimum.

Saw this book on Netgalley – seems interesting and I am trying to read more from Aussie authors too so…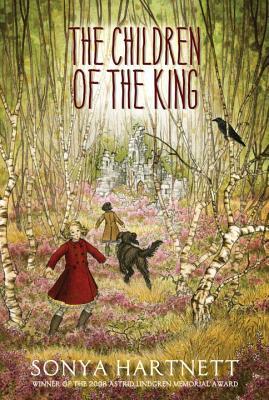 Internationally acclaimed author Sonya Hartnett tells a hauntingly beautiful story set during World War II.

Cecily and Jeremy have been sent to live with their uncle Peregrine in the English countryside, safe from the war, along with a young refugee named May. But when Cecily and May find two mysterious boys hiding in the ruins of a nearby castle, an extraordinary adventure begins.

"Doctor Who meets Sherlock". DOCTOR WHO MEETS SHERLOCK.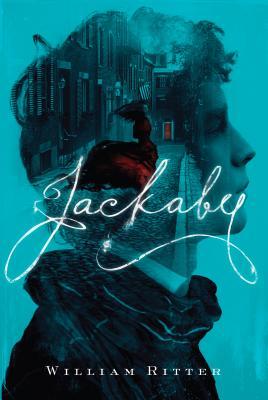 Newly arrived in New Fiddleham, New England, 1892, and in need of a job, Abigail Rook meets R. F. Jackaby, an investigator of the unexplained with a keen eye for the extraordinary–including the ability to see supernatural beings. Abigail has a gift for noticing ordinary but important details, which makes her perfect for the position of Jackaby's assistant. On her first day, Abigail finds herself in the midst of a thrilling case: A serial killer is on the loose. The police are convinced it's an ordinary villain, but Jackaby is certain it's a nonhuman creature, whose existence the police–with the exception of a handsome young detective named Charlie Cane–deny.

Doctor Who meets Sherlock in William Ritter's debut novel, which features a detective of the paranormal as seen through the eyes of his adventurous and intelligent assistant in a tale brimming with cheeky humor and a dose of the macabre.

I can't deny I am a sucker for a good cover that promises adventurous ladies: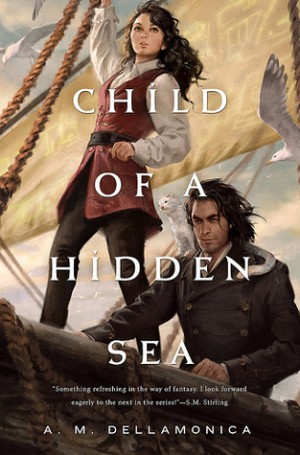 One minute, twenty-four-year-old Sophie Hansa is in a San Francisco alley trying to save the life of the aunt she has never known. The next, she finds herself flung into the warm and salty waters of an unfamiliar world. Glowing moths fall to the waves around her, and the sleek bodies of unseen fish glide against her submerged ankles.

The world is Stormwrack, a series of island nations with a variety of cultures and economies—and a language different from any Sophie has heard.

Sophie doesn't know it yet, but she has just stepped into the middle of a political firestorm, and a conspiracy that could destroy a world she has just discovered…her world, where everyone seems to know who she is, and where she is forbidden to stay.

But Sophie is stubborn, and smart, and refuses to be cast adrift by people who don't know her and yet wish her gone. With the help of a sister she has never known, and a ship captain who would rather she had never arrived, she must navigate the shoals of the highly charged politics of Stormwrack, and win the right to decide for herself whether she stays in this wondrous world…or is doomed to exile.

On Thea's Radar:
First up, this book that was a COMPLETE surprise to me. I adored Dru Pagliosotti's Clockwork Heart when it first came out a few years ago, and have been eagerly awaiting its sequel. And guess what, guys?! The sequel is coming out. THIS MONTH. AAAAAAA!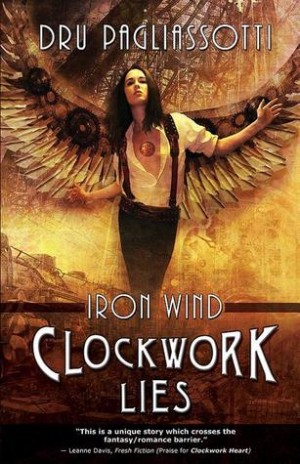 Taya, the metal-winged icarus whose investigation helped defeat a plot against Ondinium and its populace, is assisting her exalted husband Cristof Forlore on his fi rst ambassadorial mission. They must learn about Mareaux's experiments in airship technology and determine whether the ostensibly scientifi c vehicles might be used for warfare — a taboo for Ondiniums, whose domination of the air is tempered by a deep cultural abhorrence toward airborne weapons after the devastation of the Last War a thousand years ago.

This science fiction novel from a Canadian publisher sounds very promising: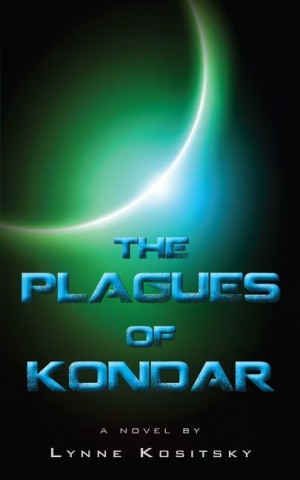 Planet Kondar has a light side that faces the sun and a dark side in eternal night. Lightsiders have never met those on Darkside, known as Oscura. Arien lives in Kattannya on Lightside. When her parents fall through thin ice and drown, she is sold in the marketplace. The chief seer of Vor, Yaddair, purchases her.

Vor is very close to Edge, a grey wall of fog that divides Lightside from Oscura. The Oscurans are suffering from a deadly plague and some fly into Vor, bringing the disease with them. How will the Vorians cure it? And what will happen to Arien?

I loved The Thousand Names, the wonderful flintlock fantasy debut novel by Django Wexler, and am SO SO SO excited for this next book in the series.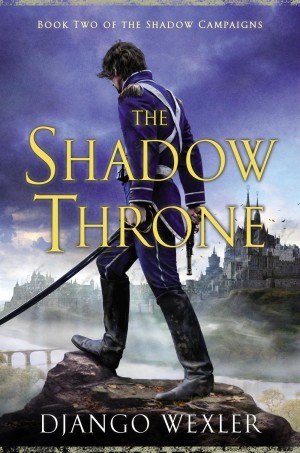 Anyone can plot a coup or fire an assassin's bullet. But in a world of muskets and magic, it takes considerably more to seize the throne.

The ailing King of the Vordan lies on his deathbed. When he dies, his daughter, Raesinia Orboan, will become the first Queen Regnant in centuries—and a ripe target for the ambitious men who seek to control her. The most dangerous of these is Duke Orlanko, Minister of Information and master of the secret police. Having meticulously silenced his adversaries through intimidation, imprisonment, and execution, Orlanko is the most feared man in the kingdom.

And he knows an arcane secret that puts Raesinia completely at his mercy.

Exposure would mean ruin, but Raesinia is determined to find a way to break herself—and her country—out of Orlanko's iron grip. She finds unlikely allies in the returning war hero Janus bet Vhalnich, fresh from a brilliant campaign in the colony of Khandar, and his loyal deputies, Captain Marcus d'Ivoire and Lieutenant Winter Ihernglass.

As Marcus and Winter struggle to find their places in the home they never thought they would see again, they help Janus and Raesinia set in motion events that could free Vordan from Orlanko's influence—at the price of throwing the nation into chaos. But with the people suffering under the Duke's tyranny, they intend to protect the kingdom with every power they can command, earthly or otherwise.

1: I love this cover. 2: This premise sounds amazing.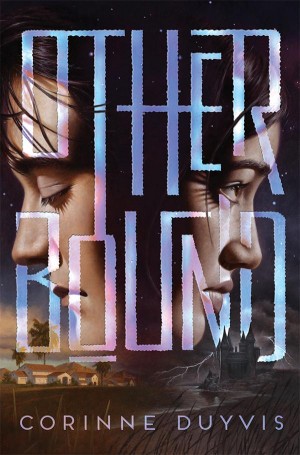 Nolan doesn't see darkness when he closes his eyes. Instead, he's transported into the mind of Amara, a girl living in a different world. Nolan's life in his small Arizona town is full of history tests, family tension, and laundry; his parents think he has epilepsy, judging from his frequent blackouts. Amara's world is full of magic and danger–she's a mute servant girl who's tasked with protecting a renegade princess. Nolan is only an observer in Amara's world–until he learns to control her. At first, Amara is terrified. Then, she's furious. But to keep the princess–and themselves–alive, they'll have to work together and discover the truth behind their connection.

A fascinating premise, clearly and compellingly written and imagined by a startlingly original debut writer.

Multiverse-saving? Ok.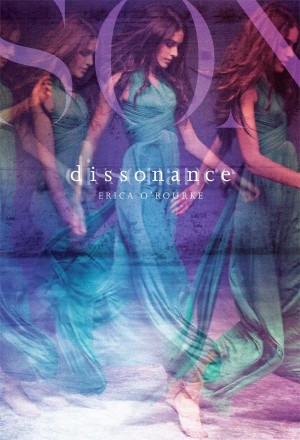 In this inventive romantic thriller, Del has the power to navigate between alternate realities—and the power to save multiple worlds.
Delancey knows for sure that there is more than one universe. Many more. Because every time someone makes a choice, a new, parallel world is spun off the existing one. Eating breakfast or skipping it, turning left instead of right, sneaking out instead of staying in bed—all of these choices create alternate universes in which echo selves take the roads not traveled. Del knows all of this because she's a Walker, someone who can navigate between the worlds, and whose job is to keep the dimensions in harmony.

But Del's decisions have consequences too. Even though she's forbidden from Walking after a training session goes horribly wrong, she secretly starts to investigate other dissonant worlds. She's particularly intrigued by the echo versions of Simon Lane, a guy who won't give her the time of day in the main world, but whose alternate selves are uniquely interested. But falling for Simon draws Del closer to a truth that the Council of Walkers is trying to hide—a secret that threatens the fate of the entire multiverse.

Finally, this middle grade novel looks and sounds awesome and I want it, very badly.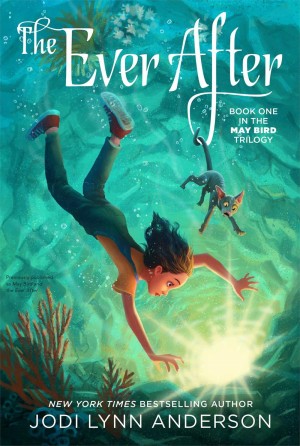 Quiet, quirky May Bird discovers a ghostly dimension in this otherworldly adventure from New York Times bestselling author Jodi Lynn Anderson.

Meet May Bird: a very shy, very precocious young girl who wants nothing more than to live in a world where she's accepted and loved. One day while walking in the woods she finds that world—or falls into it, really. Through a pond, May enters the Ever After, a world of ghosts.

Here, towns glow blue beneath zipping stars and the people—are they really people?—walk through walls. Here, the Book of the Dead holds the answers to everything in the universe. And here, if May is discovered, the horrifyingly evil Bo Cleevil will turn her into nothing. May Bird must get out. Fast.

As May journeys through fantastic lands, she gathers an unusual group of new friends who join together to overcome Bo Cleevil and find the way back home.

That's it from us! What books do you have on your radar?