"On The Smugglers' Radar" is a feature for books that have caught our eye: books we have heard of via other bloggers, directly from publishers, and/or from our regular incursions into the Amazon jungle. Thus, the Smugglers' Radar was born. Because we want far more books than we can possibly buy or review (what else is new?), we thought we would make the Smugglers' Radar into a weekly feature – so YOU can tell us which books you have on your radar as well!
This week, Thea takes over the radar with her BookExpo haul from the week!
On Thea's Radar
The first book I scooped up at the Javits Center this year was this highly anticipated fantasy from Sourcebooks, Mask of Shadows by Linsey Miller.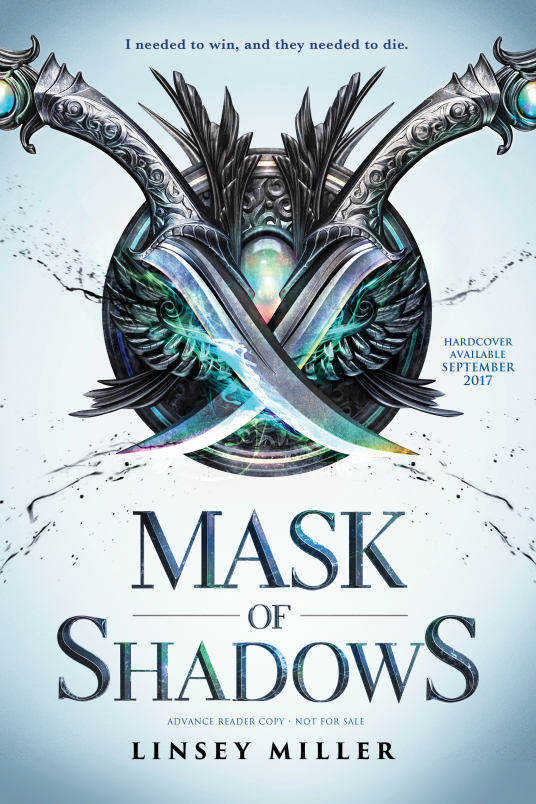 Perfect for fantasy fans of Sarah J. Maas and Leigh Bardugo, the first book in this new duology features a compelling gender fluid main character, impressive worldbuilding, and fast-paced action.

Sallot Leon is a thief, and a good one at that. But gender fluid Sal wants nothing more than to escape the drudgery of life as a highway robber and get closer to the upper-class?and the nobles who destroyed their home.

When Sal steals a flyer for an audition to become a member of The Left Hand?the Queen's personal assassins, named after the rings she wears?Sal jumps at the chance to infiltrate the court and get revenge.

But the audition is a fight to the death filled with clever circus acrobats, lethal apothecaries, and vicious ex-soldiers. A childhood as a common criminal hardly prepared Sal for the trials. And as Sal succeeds in the competition, and wins the heart of Elise, an intriguing scribe at court, they start to dream of a new life and a different future, but one that Sal can have only if they survive.

Next up, a middle grade novel from Scholastic, that looks sweet, and sad, and Bridge to Terabithia-esque: Skeleton Tree by Kim Ventrella.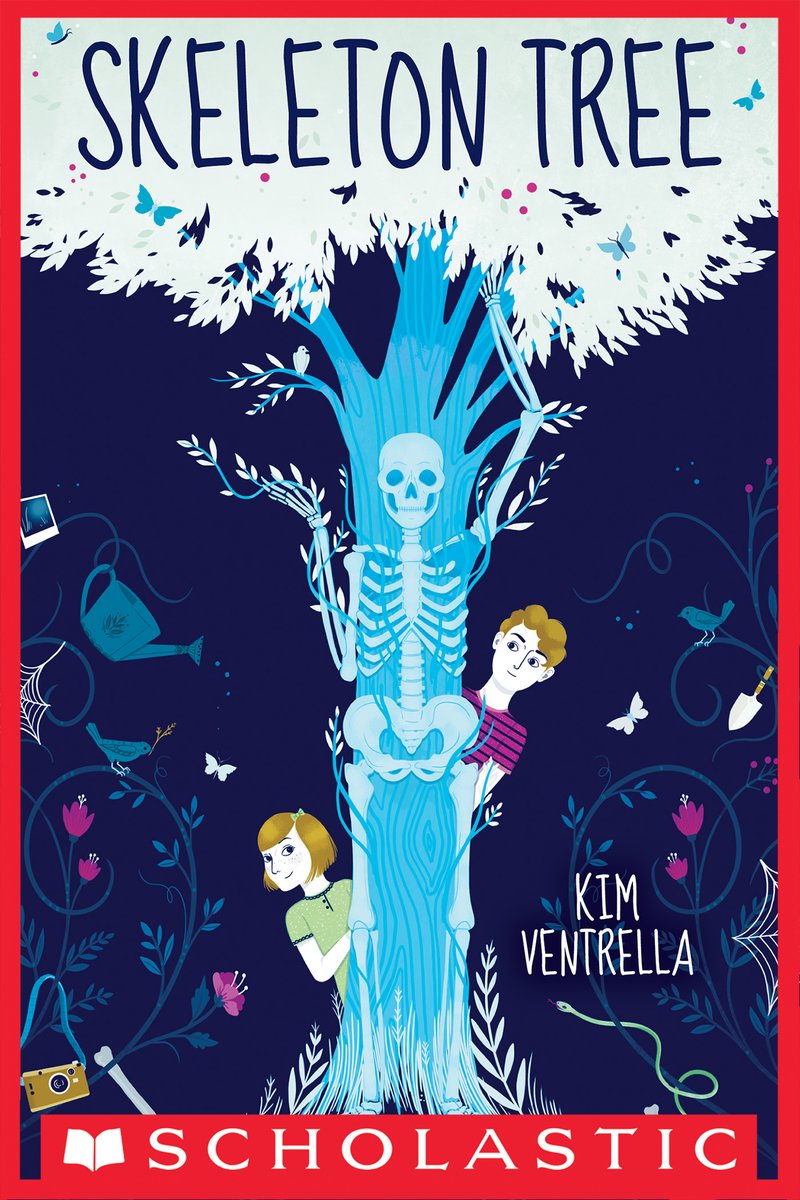 A staggering debut that will forever change the way you think about life, hope, death . . . and the power of friendship to transcend them all.

Twelve-year-old Stanly knows the bone growing in his yard is a little weird, but that's okay, because now he'll have the perfect photo to submit to the Young Discoverer's Competition. With such a unique find, he's sure to win the grand prize. But, oddly, the bone doesn't appear in any photos. Even stranger, it seems to be growing into a full skeleton . . . one that only children can see. There's just one person who doesn't find any of this weird–Stanly's little sister. Mischievous Miren adopts the skeleton as a friend, and soon, the two become inseparable playmates. When Miren starts to grow sick, Stanly suspects that the skeleton is responsible and does everything in his power to drive the creature away. However, Miren is desperate not to lose her friend, forcing Stanly to question everything he's ever believed about life, love, and the mysterious forces that connect us.

Next, a fantasy YA novel from Harper Teen with a compelling cover: The Last Namsara by Kristen Ciccarelli.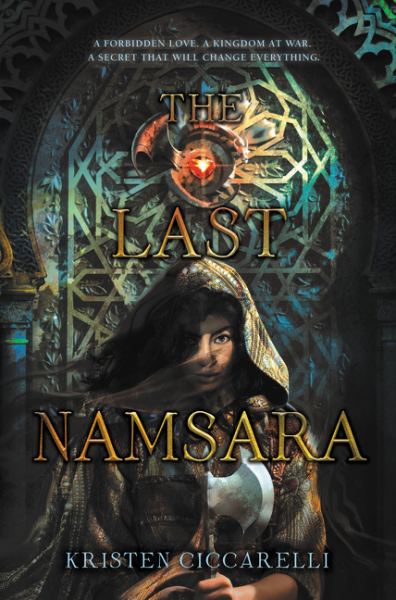 Kristen Ciccarelli's debut fantasy explores an intricately woven world of deception, inner darkness, and dragons that fantasy fans won't be able to resist.

In the beginning, there was the Namsara: the child of sky and spirit, who carried love and laughter wherever he went. But where there is light, there must be darkness—and so there was also the Iskari. The child of blood and moonlight. The destroyer. The death-bringer.

These are the legends that Asha, daughter of the king of Firgaard, has grown up learning in hushed whispers, drawn to the forbidden figures of the past. But it isn't until she becomes the fiercest, most feared dragon slayer in the land that she takes on the role of the next Iskari—a lonely destiny that leaves her feeling more like a weapon than a girl.

Asha conquers each dragon and brings its head to the king, but no kill can free her from the shackles that await at home: her betrothal to the cruel commandant, a man who holds the truth about her nature in his palm. When she's offered the chance to gain her freedom in exchange for the life of the most powerful dragon in Firgaard, she finds that there may be more truth to the ancient stories than she ever could have expected. With the help of a secret friend—a slave boy from her betrothed's household—Asha must shed the layers of her Iskari bondage and open her heart to love, light, and a truth that has been kept from her.

I think I was an embarrassing, jabbering fangirl when I met Nnedi Okorafor and scooped up a copy of Akata Witch (gorgeously repackaged):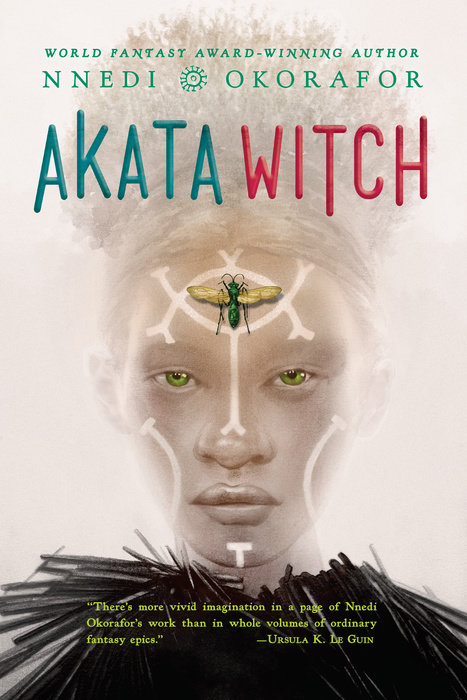 Affectionately dubbed "the Nigerian Harry Potter," Akata Witch weaves together a heart-pounding tale of magic, mystery, and finding one's place in the world.

Twelve-year-old Sunny lives in Nigeria, but she was born American. Her features are African, but she's albino. She's a terrific athlete, but can't go out into the sun to play soccer. There seems to be no place where she fits in. And then she discovers something amazing—she is a "free agent" with latent magical power. Soon she's part of a quartet of magic students, studying the visible and invisible, learning to change reality. But will it be enough to help them when they are asked to catch a career criminal who knows magic too?

Ursula K. Le Guin and John Green are Nnedi Okorafor fans. As soon as you start reading Akata Witch, you will be, too!

Simon and Schuster's Gallery books put out a gorgeous galley of graphic novel Mis(h)adra by Iasmin Omar Ata, which ran as a webcomic and is free to read online, and sounds incredibly powerful.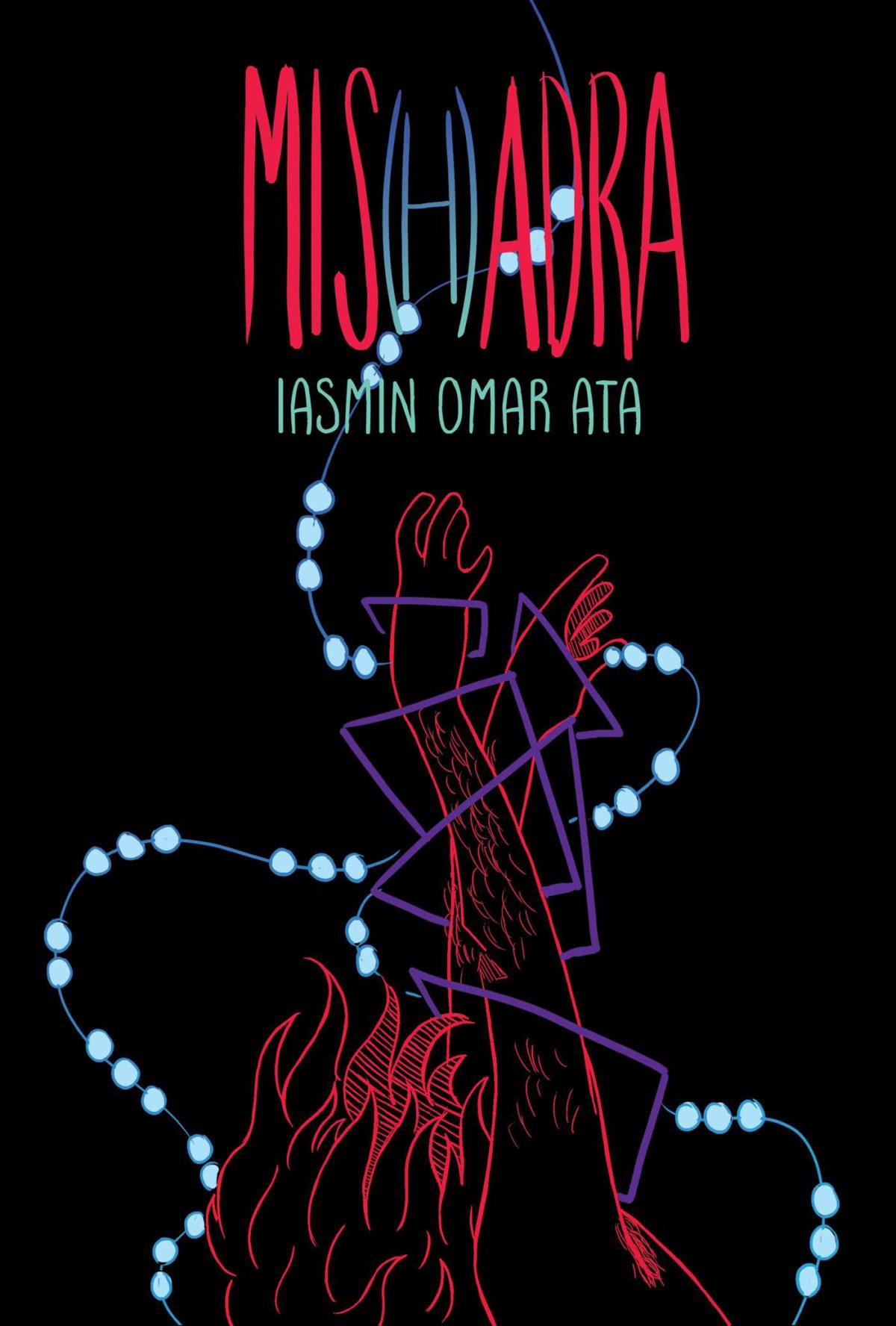 Mis(h)adra is a comic in fifteen parts that aims to spread awareness about epilepsy by vividly depicting the daily life of a young Arab-American epileptic named Isaac, who struggles to maintain a balancing act between his normal life and his abnormal condition. The title, formed from the Arabic words for "seizure," and "cannot," refers to the horrifying paralysis, both physical and emotional, caused by seizures. The comic is based on my own experience as an epileptic; nearly all of the characters, scenarios, and dialogue draw word-for-word from actual events during the five years since my diagnosis. Mis(h)adra has been reviewed by The Comics Journal, has been featured by multiple websites and advocates of epilepsy and mental health awareness, and has been included in school curriculums. The first chapter of the original, web version of the comic is available to read for free online.

Mis(h)adra ran as a webcomic from 2013-2015, and is now scheduled to be released in print through Gallery 13 in Fall 2017.

Be safe: this comic is possibly triggering for severe anxiety, depression, physical trauma, emotional trauma, PTSD, gore, graphic imagery, and body horror.

Speaking of comics, Dynamite was at the show and had a number of single issues available for grabs–I picked up this noirish adult copy of Nancy Drew and the Hardy Boys in The Big Lie #1, from Anthony Del Col and Werther Dell'Edera.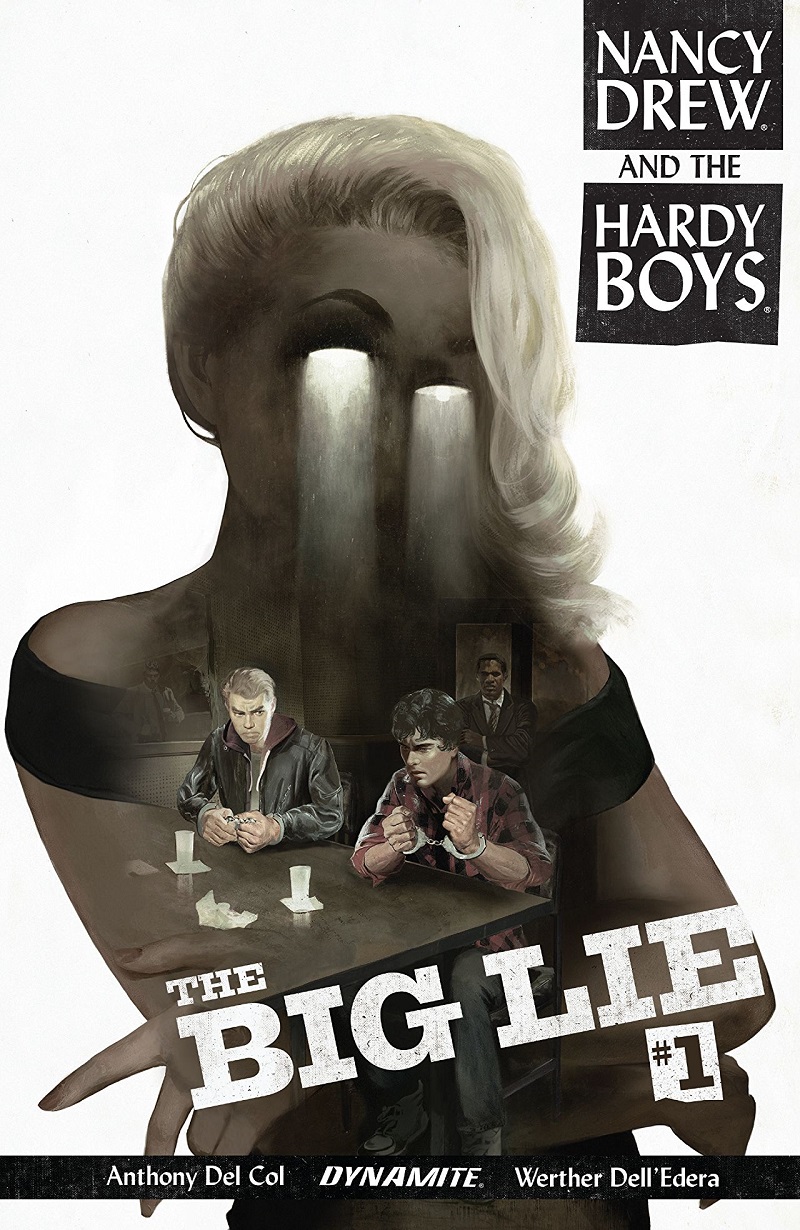 THE BIG LIE is a Nancy Drew and Hardy Boys mystery unlike any other you've ever read…

When the teenage brothers Frank and Joe Hardy are accused of the murder of their father – a detective in the small resort town of Bayport – they must team up with the femme fatale Nancy Drew to prove their innocence (and find the real guilty party in the process) in a twisting, hard-boiled tale, complete with double-crosses, deceit and dames.

Inspired by new crime classics like Ed Brubaker's Fatale and Darwyn Cooke's Parker series, writer Anthony Del Col (Assassin's Creed, Kill Shakespeare) and artist Werther Dell'Edera (Batman: Detective Comics, House of Mystery) bring the iconic teen detectives into the modern age, and redefine noir for a new generation of readers!

Another middle grade novel also made my haul, from Little, Brown Books for Young Readers: Nevermoor: The Trials of Morrigan Crow by Jessica Townsend: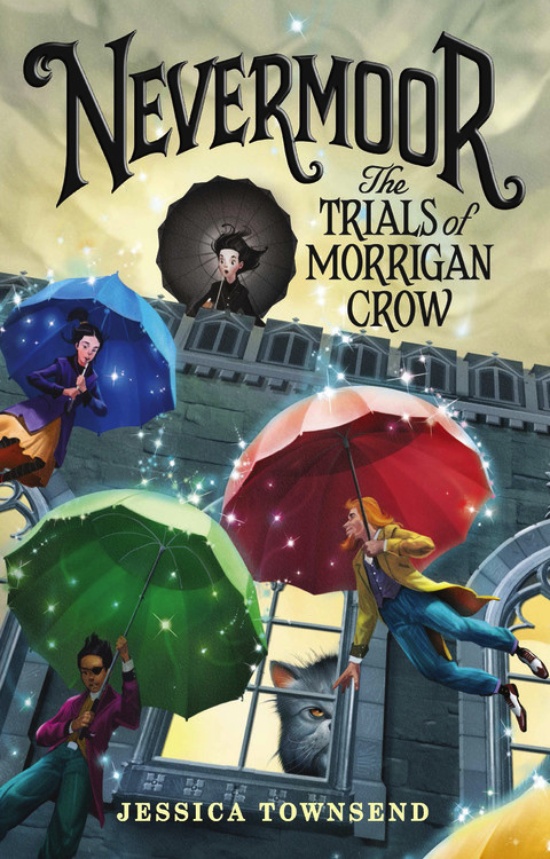 Morrigan Crow is cursed. Having been born on Eventide, the unluckiest day for any child to be born, she's blamed for all local misfortunes, from hailstorms to heart attacks–and, worst of all, the curse means that Morrigan is doomed to die at midnight on her eleventh birthday.

But as Morrigan awaits her fate, a strange and remarkable man named Jupiter North appears. Chased by black-smoke hounds and shadowy hunters on horseback, he whisks her away into the safety of a secret, magical city called Nevermoor.

It's then that Morrigan discovers Jupiter has chosen her to contend for a place in the city's most prestigious organization: the Wundrous Society. In order to join, she must compete in four difficult and dangerous trials against hundreds of other children, each boasting an extraordinary talent that sets them apart–an extraordinary talent that Morrigan insists she does not have. To stay in the safety of Nevermoor for good, Morrigan will need to find a way to pass the tests–or she'll have to leave the city to confront her deadly fate.

Spoiler alert: In the end, while Morrigan seemingly has no outward talent, it turns out that she is one of the mysterious Wundersmiths, with the ability to control wunder, a magical force–and that the antagonist of the novel, Ezra Squall, means to use her for his own evil.

This first book in a marvelous new series was won in an auction with eight total publishers submitting bids. A Bridges title between the UK, USA, and Australia, Nevermoor will be a global initiative, and already has gained a lot of attention internationally at Frankfurt. We would like to position this as an exciting new book, reminiscent of The Mysterious Benedict Society and Harry Potter series, with a voice evocative of Neil Gaiman. A second and third book will follow Nevermoor.

I had no idea of this next book's existence, so was thrilled to stumble across it while visiting the Simon & Schuster booth: Zero Repeat Forever by G.S. Prendergast has a killer title and cover, and it sounds awesome.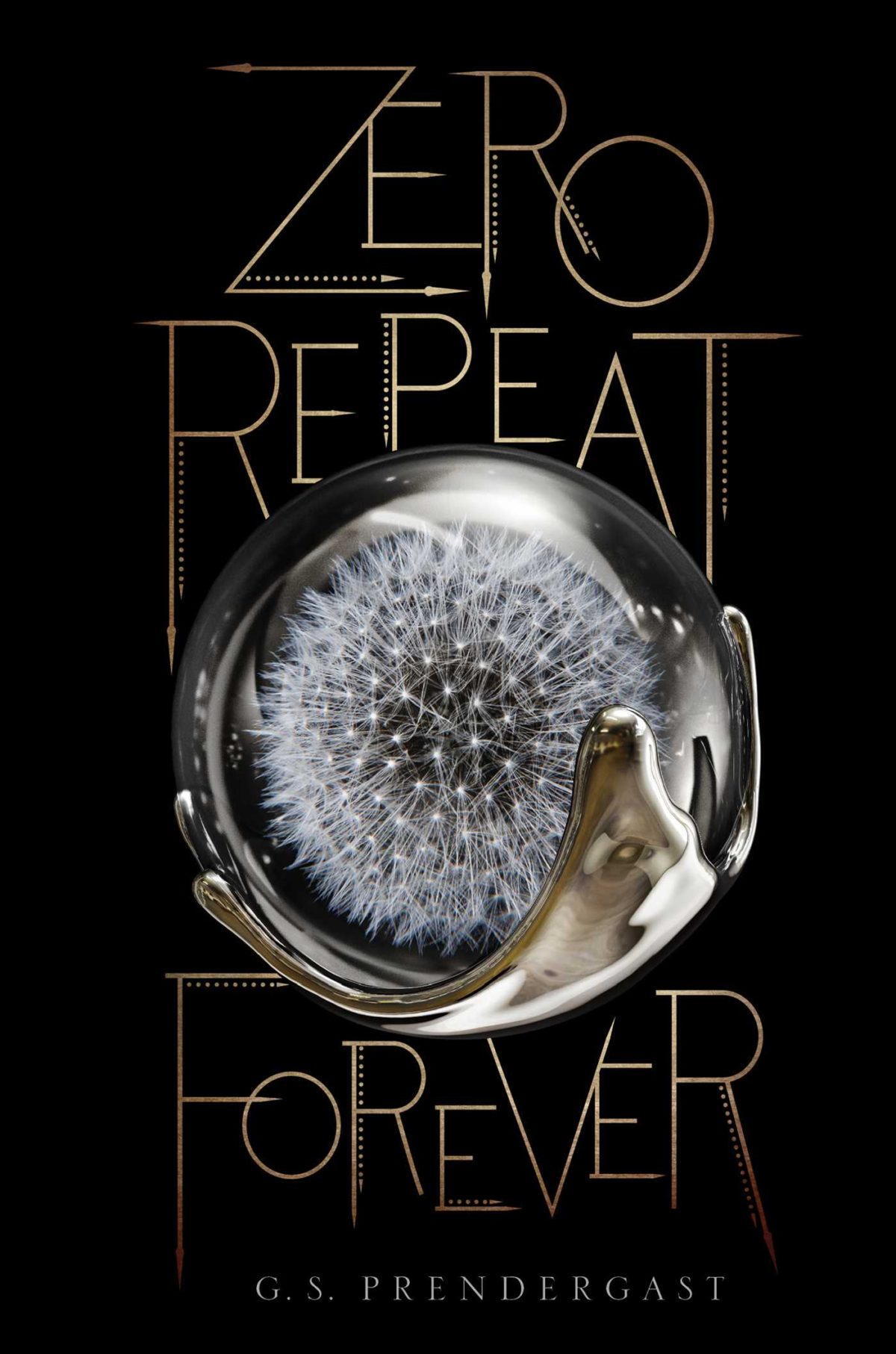 The 5th Wave meets Beauty and the Beast in this fast-paced and heart-stopping novel about an invasion of murderous creatures and one girl fighting for her life at the end of the world.

He has no voice or name, only a rank, Eighth. He doesn't know the details of the mission, only the directives that hum in his mind.
Dart the humans. Leave them where they fall.
His job is to protect his Offside. Let her do the shooting.
Until a human kills her…

Sixteen-year-old Raven is at summer camp when the terrifying armored Nahx invade. Isolated in the wilderness, Raven and her fellow campers can only stay put. Await rescue. Raven doesn't like feeling helpless, but what choice does she have?

Then a Nahx kills her boyfriend.

Thrown together in a violent, unfamiliar world, Eighth and Raven should feel only hate and fear. But when Raven is injured, and Eighth deserts his unit, their survival comes to depend on trusting each other…

I loved Fonda Lee's Zeroboxer, so was ecstatic when I saw that Orbit had copies of her first adult novel, Jade City, up for grabs: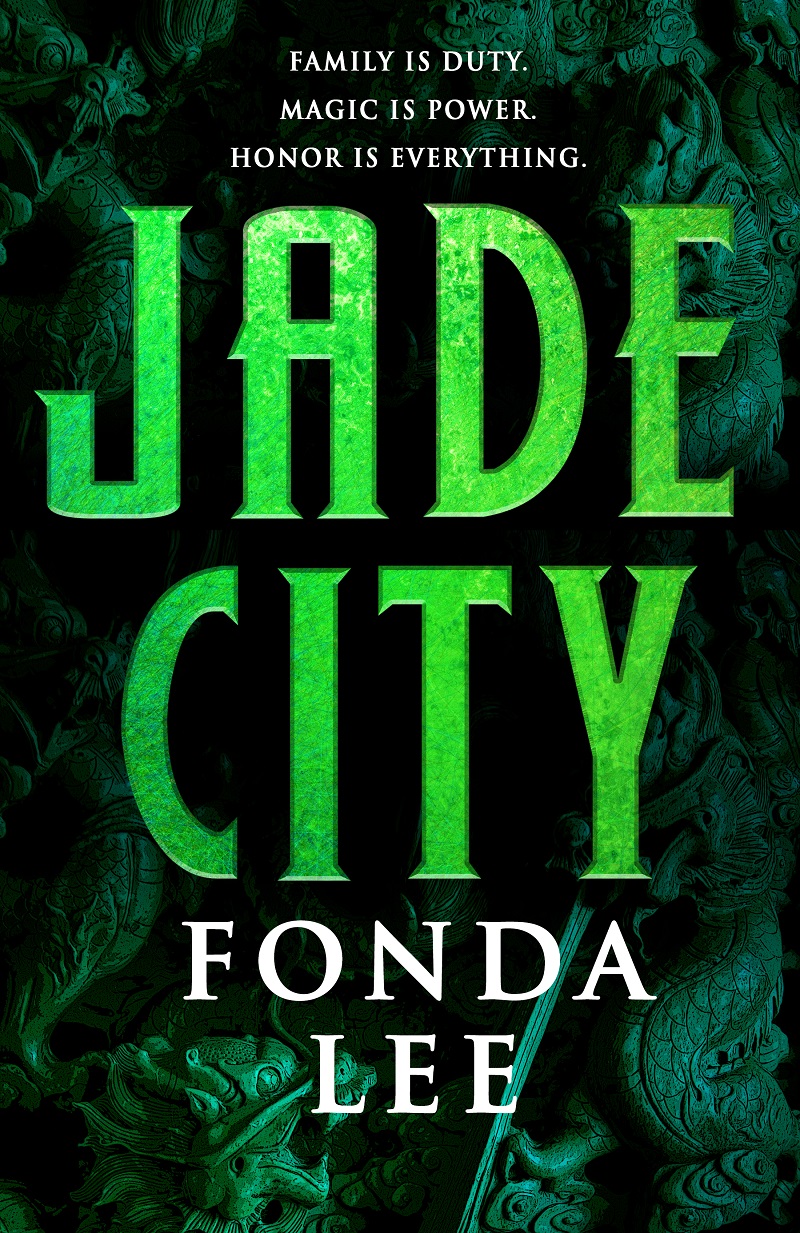 FAMILY IS DUTY. MAGIC IS POWER. HONOR IS EVERYTHING.

Magical jade–mined, traded, stolen, and killed for–is the lifeblood of the island of Kekon. For centuries, honorable Green Bone warriors like the Kaul family have used it to enhance their abilities and defend the island from foreign invasion.

Now, the war is over and a new generation of Kauls vies for control of Kekon's bustling capital city. They care about nothing but protecting their own, cornering the jade market, and defending the districts under their protection. Honor has little place in this rapidly changing nation.

When a powerful new drug emerges that lets anyone–even foreigners–wield jade, the simmering tension between the Kauls and the rival Ayt family erupts into open violence. The outcome of this clan war will determine the fate of all Green Bones–from their grandest patriarch to the lowliest motorcycle runner on the streets–and of Kekon itself.

Jade City begins an epic tale of family, honor, and those who live and die by the ancient laws of jade and blood.

These last two I cannot believe I got. First, Amie Kaufman and Meagan Spooner–two truly awesome authors who write equally awesome YA SciFi–have a new co-authored book together! AAAAA! Unearthed looks awesome.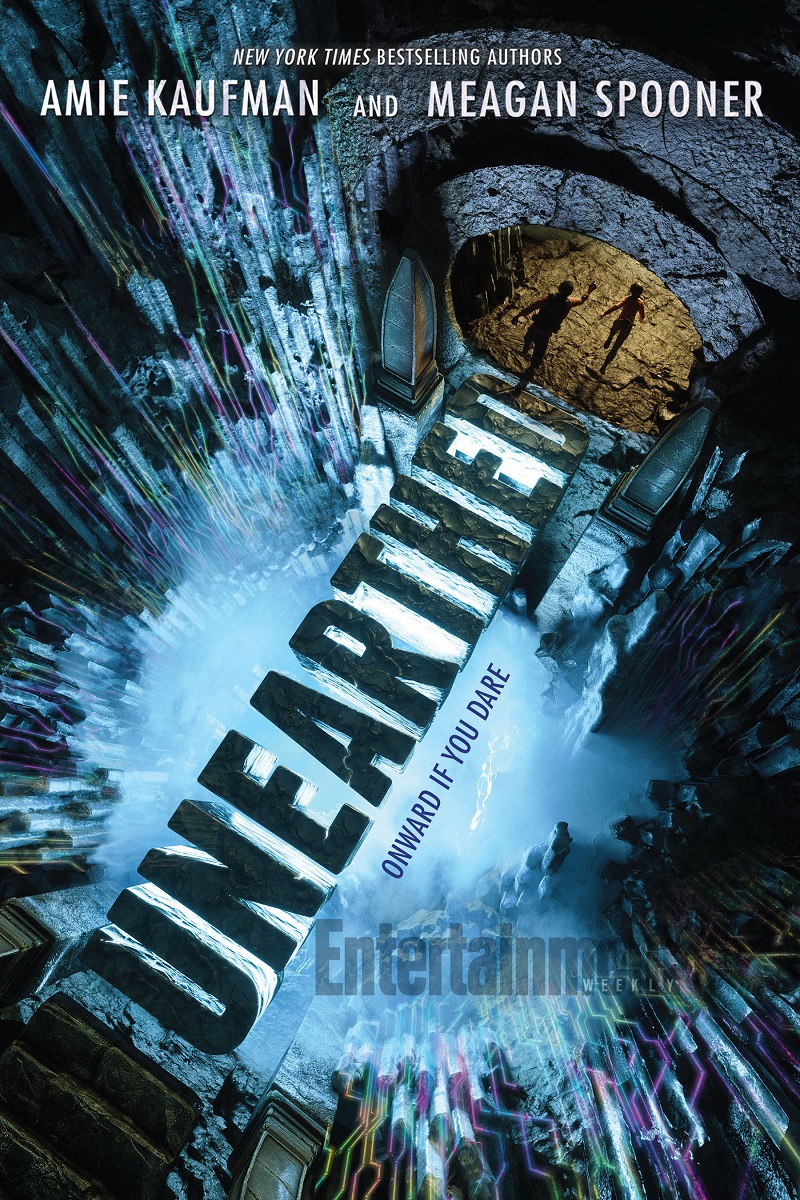 When Earth intercepts a message from a long-extinct alien race, it seems like the solution the planet has been waiting for. The Undying's advanced technology has the potential to undo environmental damage and turn lives around, and Gaia, their former home planet, is a treasure trove waiting to be uncovered.

For Jules Addison and his fellow scholars, the discovery of an alien culture offers unprecedented opportunity for study… as long as scavengers like Amelia Radcliffe don't loot everything first. Mia and Jules' different reasons for smuggling themselves onto Gaia put them immediately at odds, but after escaping a dangerous confrontation with other scavvers, they form a fragile alliance.

In order to penetrate the Undying temple and reach the tech and information hidden within, the two must decode the ancient race's secrets and survive their traps. But the more they learn about the Undying, the more their presence in the temple seems to be part of a grand design that could spell the end of the human race…

Last but not least, the coup de grâce: All the Crooked Saints by Maggie Stiefvater. VICTORY.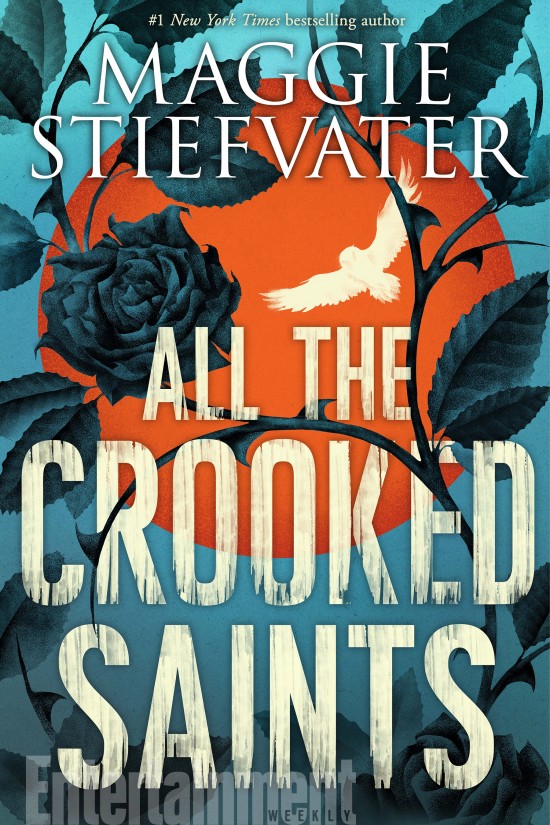 Here is a thing everyone wants:
A miracle.

Here is a thing everyone fears:
What it takes to get one.

Any visitor to Bicho Raro, Colorado is likely to find a landscape of dark saints, forbidden love, scientific dreams, miracle-mad owls, estranged affections, one or two orphans, and a sky full of watchful desert stars.

At the heart of this place you will find the Soria family, who all have the ability to perform unusual miracles. And at the heart of this family are three cousins longing to change its future: Beatriz, the girl without feelings, who wants only to be free to examine her thoughts; Daniel, the Saint of Bicho Raro, who performs miracles for everyone but himself; and Joaquin, who spends his nights running a renegade radio station under the name Diablo Diablo.

They are all looking for a miracle. But the miracles of Bicho Raro are never quite what you expect.

Maggie Stiefvater has been called "a master storyteller" by USA Today and "wildly imaginative" by Entertainment Weekly. Now, with All the Crooked Saints, she gives us the extraordinary story of an extraordinary family, a masterful tale of love, fear, darkness, and redemption.

And that's it from us! What books do you have on YOUR radar?