"On The Smugglers' Radar" is a new feature for books that have caught our eye: books we heard of via other bloggers, directly from publishers, and/or from our regular incursions into the Amazon jungle. Thus, the Smugglers' Radar was born. Because we want far more books than we can possibly buy or review (what else is new?), we thought we would make the Smugglers' Radar into a weekly feature – so YOU can tell us which books you have on your radar as well!
On Thea's Radar:
I recently caught a review of this title and my good friend, book greed, reared its ugly head. Yes, again.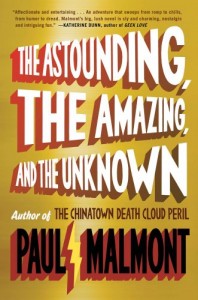 The epic sequel to The Chinatown Death Cloud Peril in which a band of writers led by Isaac Asimov and Robert Heinlein must confront the Nazi threat.
Turns out it's a sequel to another title that I had not previously read, below: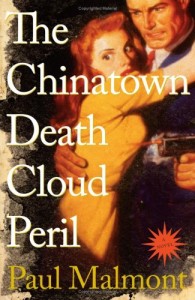 An astounding literary debut that brings a beloved genre of the past roaring into the twenty-first century, The Chinatown Death Cloud Peril casts the rivalry between two of pulp fiction's most legendary writers into its own amazing saga, which bursts from the pages with blood, cruelty, fear, mystery, vengeance, courageous heroes, evil villains, dames in distress, secret identities and disguises, global schemes, hideous deaths, beautiful psychics, deadly superweapons, cliff-hanging escapes, and other outrageous pulp lies that are all completely true.

The Chinatown Death Cloud Peril is a swashbuckling, breathtaking romantic epic of magic and love, marriage and fatherhood, ambition and loss, and writers who never forget their deadlines even when facing the end of the world. In its pages is a tale that deftly weaves the lives of its real-life characters into a lie of outrageous proportions that just may tell the truth, but is always thrillingly, unapologetically pulp.

I received this ARC in the mail and am pretty stoked to get started. Early reviews look good, too.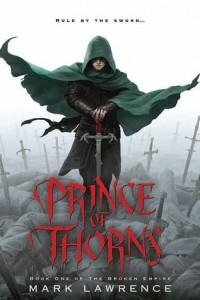 "Before the thorns taught me their sharp lessons and bled weakness from me I had but one brother, and I loved him well. But those days are gone and what is left of them lies in my mother's tomb. Now I have many brothers, quick with knife and sword, and as evil as you please. We ride this broken empire and loot its corpse. They say these are violent times, the end of days when the dead roam and monsters haunt the night. All that's true enough, but there's something worse out there, in the dark. Much worse."

Once a privileged royal child, raised by a loving mother, Jorg Ancrath has become the Prince of Thorns, a charming, immoral boy leading a grim band of outlaws in a series of raids and atrocities. The world is in chaos: violence is rife, nightmares everywhere. Jorg's bleak past has set him beyond fear of any man, living or dead, but there is still one thing that puts a chill in him. Returning to his father's castle Jorg must confront horrors from his childhood and carve himself a future with all hands turned against him.

Prince of Thorns is the first volume in a powerful new epic fantasy trilogy, original, absorbing and challenging. Mark Lawrence's debut novel tells a tale of blood and treachery, magic and brotherhood and paints a compelling and brutal, sometimes beautiful, picture of an exceptional boy on his journey toward manhood and the throne.

Gorgeous cover, awesome blurb, already an award-winner. Want.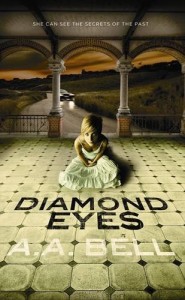 WINNER 2011 ASFF NORMA K HEMMING AWARD for excellence in Fantasy & Science Fiction:

Orphaned as a child after the bizarre deaths of her parents, Mira has been tormented by visions of 'ghosts' ever since puberty. As a carrier of the Fragile-X gene, her eyes have crystallised more than usual, causing her physical and emotional pain. Diagnosed as blind-sighted and institutionalised in the Serenity Centre — a sanctuary for handicapped adults — she can see convicts of the past, yet she cannot see any of her real surroundings or even her own body. After a number of failed escape attempts, Mira has regressed under increasing medication to a near-child-like state; paranoid, terrified and unco-operative. Then two medical specialists arrive at Serenity to do a health survey — while secretly testing new technology that interrogates the human subconscious. The project leader is also selling military secrets, and when he murders one of the bodyguards to cover his crime, Mira is the only witness …

This cover is gorgeous, the title is killer, and the synopsis sounds fantastic. Walden Pond, the publisher of the lovely Juniper Berry, is really killing it with their new releases! Yes please.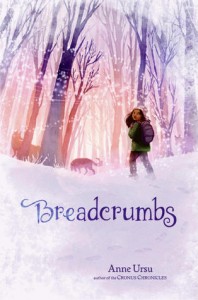 Once upon a time, Hazel and Jack were best friends. But that was before he stopped talking to her and disappeared into a forest with a mysterious woman made of ice. Now it's up to Hazel to go after him. Inspired by Hans Christian Andersen's "The Snow Queen," BREADCRUMBS is a story of the struggle to hold on, and the things we leave behind.

And finally, not crazy about this cover, but the synopsis sounds great. I'm in a historical mystery kind of mood…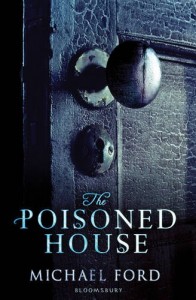 The year is 1856, and orphan Abigail Tamper lives below stairs in Greave Hall, a crumbling manor house in London. Lord Greave is plagued by madness, and with his son Samuel away fighting in the Crimea, the running of Greave Hall is left to Mrs Cotton, the tyrannical housekeeper. The only solace for the beleaguered staff is to frighten Mrs Cotton by pretending the house is haunted.

So when a real ghost makes an appearance – that of her beloved mother – no one is more surprised than Abi. But the spirit has a revelation that threatens to destroy Abi's already fragile existence: she was murdered, and by someone under their very own roof. With Samuel returned to England badly wounded, it's up to Abi to nurse him back to health, while trying to discover the identity of the killer in their midst. As the chilling truth dawns, Abi's world is turned upside down.

On Ana's Radar:
I've heard nothing but praise from some Aussie/NZ readers about Graffiti Moon and now it is finally going to be published in the US next year. Can't wait.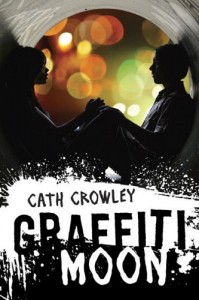 Senior year is over, and Lucy has the perfect way to celebrate: tonight, she's going to find Shadow, the mysterious graffiti artist whose work appears all over the city. He's out there somewhere—spraying color, spraying birds and blue sky on the night—and Lucy knows a guy who paints like Shadow is someone she could fall for. Really fall for. Instead, Lucy's stuck at a party with Ed, the guy she's managed to avoid since the most awkward date of her life. But when Ed tells her he knows where to find Shadow, they're suddenly on an all-night search around the city. And what Lucy can't see is the one thing that's right before her eyes.

Another that sounds wonderful and with such a pretty cover!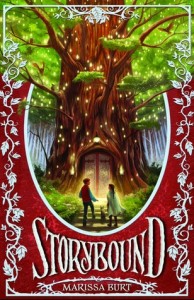 In the land of Story, children go to school to learn to be characters: a perfect Hero, a trusty Sidekick, even the most dastardly Villain. They take classes on Outdoor Experiential Questing and Backstory, while adults search for full-time character work in stories written just for them.

In our world, twelve-year-old Una Fairchild has always felt invisible. But all that changes when she stumbles upon a mysterious book buried deep in the basement of her school library, opens the cover, and suddenly finds herself transported to the magical land of Story.

But Story is not a perfect fairy tale. Una's new friend Peter warns her about the grave danger she could face if anyone discovers her true identity. The devious Tale Keeper watches her every move. And there are whispers of a deadly secret that seems to revolve around Una herself….

With the timeless appeal of books like A Wrinkle in Time and the breathtaking action of Inkheart, Storybound has all the makings of a new classic. Brimming with fantastical creatures, magical adventure, and heart-stopping twists, Storybound will leave readers wishing they too could jump through the pages into this enchanting fairy-tale world.

I really, really like the sound of the next one as well! Navajo legends? Shapeshifting? I am in!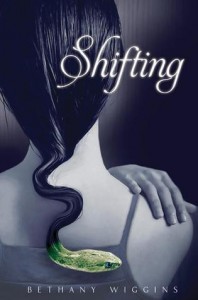 After bouncing from foster home to foster home, Magdalene Mae is transferred to what should be her last foster home in the tiny town of Silver City, New Mexico. Now that she's eighteen and has only a year left in high school, she's determined to stay out of trouble and just be normal. Agreeing to go to the prom with Bridger O'Connell is a good first step. Fitting in has never been her strong suit, but it's not for the reasons most people would expect-it all has to do with the deep secret that she is a shape shifter. But even in her new home danger lurks, waiting in the shadows to pounce. They are the Skinwalkers of Navajo legend, who have traded their souls to become the animal whose skin they wear-and Maggie is their next target.

Full of romance, mysticism, and intrigue, this dark take on Navajo legend will haunt readers to the final page.

I have yet to read a Cecil Castellucci book – maybe this is the one to start with?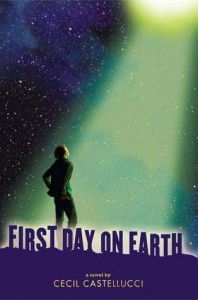 A startling, wonderful novel about the true meaning of being an alien in an equally alien world.

"We are specks. Pieces of dust in this universe. Big nothings.

"I know what I am."

Mal lives on the fringes of high school. Angry. Misunderstood. Yet loving the world — or, at least, an idea of the world.

Then he meets Hooper. Who says he's from another planet. And may be going home very soon.

And that's it from us! What books do you have on YOUR radar?