"On The Smugglers' Radar" is a feature for books that have caught our eye: books we have heard of via other bloggers, directly from publishers, and/or from our regular incursions into the Amazon jungle. Thus, the Smugglers' Radar was born. Because we want far more books than we can possibly buy or review (what else is new?), we thought we would make the Smugglers' Radar into a weekly feature – so YOU can tell us which books you have on your radar as well!
On Ana's Radar:
E C Myers has a new book coming out soon: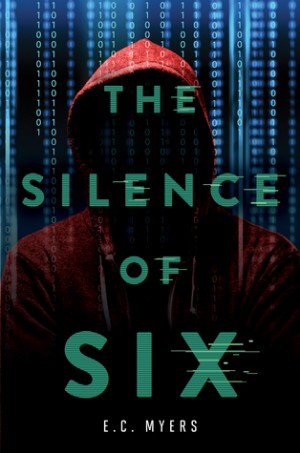 "What is the silence of six, and what are you going to do about it?"

These are the last words uttered by 17-year-old Max Stein's best friend, Evan: Just moments after hacking into the live-streaming Presidential debate at their high school, he kills himself.

Haunted by the image of Evan's death, Max's entire world turns upside down as he suddenly finds himself the target of a corporate-government witch-hunt. Fearing for his life and fighting to prove his own innocence, Max goes on the run with no one to trust and too many unanswered questions.

Max must dust off his own hacking skills and maneuver the dangerous labyrinth of underground hacktivist networks, ever-shifting alliances, and virtual identities — all while hoping to find the truth behind the "Silence of Six" before it's too late.

Kate Elliott's upcoming book sounds all kinds of awesome! I have no idea what "Game of Thrones meets The Hunger Games meets Little Women" will look like but I will take it. GIMME: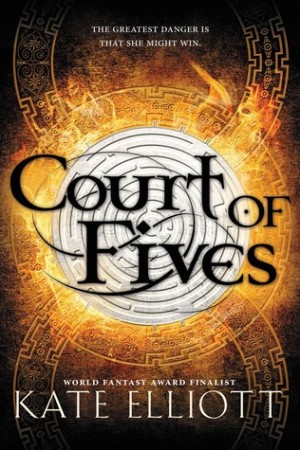 A teenage girl secretly competes in her city's prestigious athletic competitions in this high-fantasy adventure that can be pitched as Game of Thrones meets The Hunger Games meets Little Women.
In this imaginative escape into an enthralling new world, World Fantasy Award finalist Kate Elliott's first young adult novel weaves an epic story of a girl struggling to do what she loves in a society suffocated by rules of class and privilege.
Jessamy's life is a balance between acting like an upper class Patron and dreaming of the freedom of the Commoners. But at night she can be whoever she wants when she sneaks out to train for The Fives, an intricate, multi-level athletic competition that offers a chance for glory to the kingdom's best competitors. Then Jes meets Kalliarkos, and an unlikely friendship between a girl of mixed race and a Patron boy causes heads to turn. When a scheming lord tears Jes's family apart, she'll have to test Kal's loyalty and risk the vengeance of a powerful clan to save her mother and sisters from certain death.

Another 2015 book I cannot wait is Max Gladstone's next entry in the Craft Sequence series.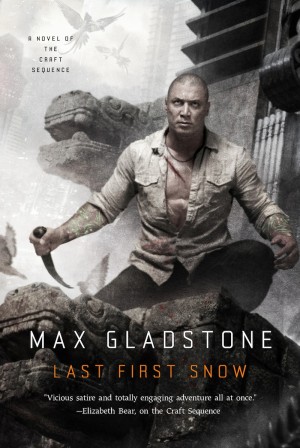 Speaking of exciting books, take a look at the amazing cover for Wesley Chu's new book. And it sounds super cool too, right?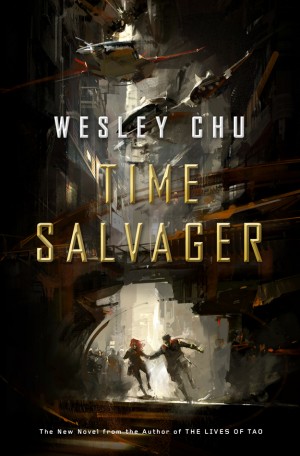 "The tale of a fractured future beyond Earth, in which Time is running out for humanity. The key to saving it lies in the past, but the men and women charged with salvaging what was lost pay a terrible price for their service…until one man breaks the future's highest law."

Got this book in the post this week – I am very curious about it, please I head from several sources that this author's books are pretty great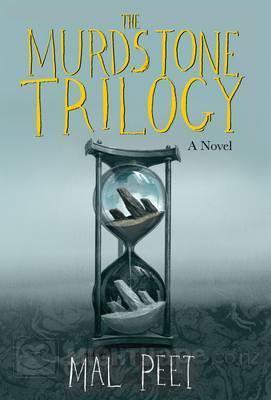 Award-winning author Philip Murdstone is in trouble. His star has waned. The world is leaving him behind. His agent, the beautiful and ruthless Minerva Cinch, convinces him that his only hope is to write a sword-and-sorcery blockbuster.

Unfortunately, Philip – allergic to the faintest trace of Tolkien – is utterly unsuited to the task. In a dark hour, a dwarfish stranger comes to his rescue. But the deal he makes with Pocket Wellfair turns out to have Faustian consequences. The Murdstone Trilogy is a richly black comedy from an author described by one American critic as 'the best writer you've probably never heard of'.

On Thea's Radar:
First up on my radar, an ARC I received in the mail today! I very much enjoyed Megan Miranda's Fracture, so I'm excited to try this next book out.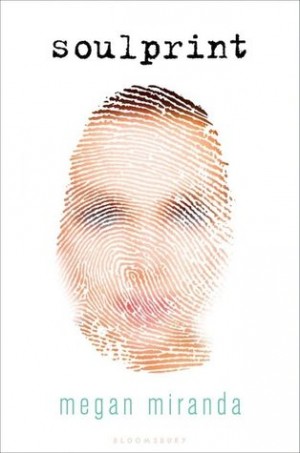 From the author of FRACTURE, a riveting new thriller which draws on cutting-edge science.

Alina Chase has been contained on an island for the last 17 years—whether that's for the crimes of her past life, or for her own protection, well, that depends on whom you ask. With soul-fingerprinting a reality, science can now screen for the soul, and everyone knows that Alina's soul had once belonged to notorious criminal, June Calahan, though that information is supposed to be private. June had accomplished the impossible: hacking into the soul-database, ruining countless lives in the process.

Now, there are whispers that June has left something behind for her next life—something that would allow Alina to access the information in the soul-database again. A way to finish the crimes she started.

Aided by three people with their own secret motivations, Alina escapes, only to discover that she may have just traded one prison for another. And there are clues. Clues only Alina can see and decipher, clues that make it apparent that June is leading her to something. While everyone believes Alina is trying to continue in June's footsteps, Alina believes June is trying to show her something more. Something bigger. Something that gets at the heart of who they all are—about the past and the present. Something about the nature of their souls.

Alina doesn't know who to trust, or what June intends for her to know, and the closer she gets to the answers, the more she wonders who June was, who she is, whether she's destined to repeat the past, whether there are truths best kept hidden—and what one life is really worth.

Also in my mailbox, a book I have definitely posted about before, but I'm so excited to read it and that I got a copy, what the heck: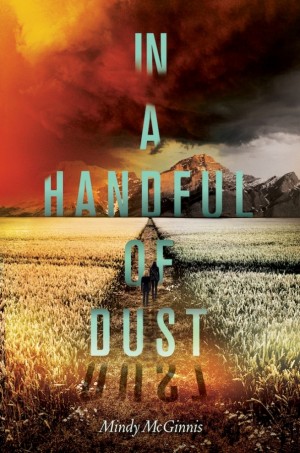 The only thing bigger than the world is fear.

Lucy's life by the pond has always been full. She has water and friends, laughter and the love of her adoptive mother, Lynn, who has made sure that Lucy's childhood was very different from her own. Yet it seems Lucy's future is settled already—a house, a man, children, and a water source—and anything beyond their life by the pond is beyond reach.

When disease burns through their community, the once life-saving water of the pond might be the source of what's killing them now. Rumors of desalinization plants in California have lingered in Lynn's mind, and the prospect of a "normal" life for Lucy sets the two of them on an epic journey west to face new dangers: hunger, mountains, deserts, betrayal, and the perils of a world so vast that Lucy fears she could be lost forever, only to disappear in a handful of dust.

In this companion to Not a Drop to Drink, Mindy McGinnis thrillingly combines the heart-swelling hope of a journey, the challenges of establishing your own place in the world, and the gripping physical danger of nature in a futuristic frontier.

I love the cover of this next book as well as the title. (It sealed the deal with Lovecraftian urban fantasy.)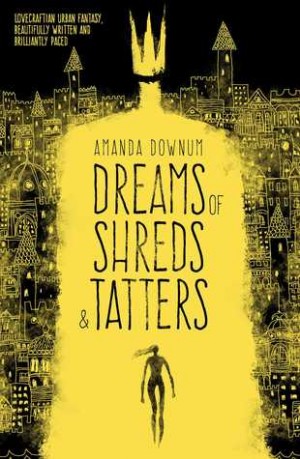 Lovecraftian urban fantasy, but it's Lovecraft with all the worst excesses taken out. Beautifully written and brilliantly paced.

When Liz Drake's best friend vanishes, nothing can stop her nightmares. Driven by the certainty he needs her help, she crosses a continent to search for him.

She finds Blake comatose in a Vancouver hospital, victim of a mysterious accident that claimed his lover's life–in her dreams he drowns. Blake's new circle of artists and mystics draws her in, but all of them are lying or keeping dangerous secrets. Soon nightmare creatures stalk the waking city, and Liz can't fight a dream from the daylight world: to rescue Blake she must brave the darkest depths of the dreamlands. Even the attempt could kill her, or leave her mind trapped or broken.

And if she succeeds, she must face the monstrous Yellow King, whose slave Blake is on the verge of becoming forever.

So I've been watching a lot of Star Wars and Clone Wars episodes lately (don't ask) and got absurdly excited when I saw this popup on Net Galley. WANT.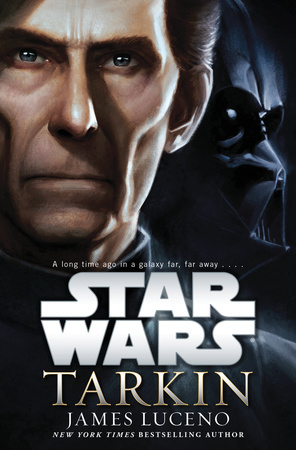 A long time ago in a galaxy far, far away. . . .

Bestselling Star Wars veteran James Luceno gives Grand Moff Tarkin the Star Wars: Darth Plagueis treatment, bringing a legendary character from A New Hope to full, fascinating life.

He's the scion of an honorable and revered family. A dedicated soldier and distinguished legislator. Loyal proponent of the Republic and trusted ally of the Jedi Order. Groomed by the ruthless politician and Sith Lord who would be Emperor, Governor Wilhuff Tarkin rises through the Imperial ranks, enforcing his authority ever more mercilessly . . . and zealously pursuing his destiny as the architect of absolute dominion.

Rule through the fear of force rather than force itself, he advises his Emperor. Under Tarkin's guidance, an ultimate weapon of unparalleled destruction moves ever closer to becoming a terrifying reality. When the so-called Death Star is completed, Tarkin is confident that the galaxy's lingering pockets of Separatist rebellion will be brought to heel—by intimidation . . . or annihilation.

Until then, however, insurgency remains a genuine threat. Escalating guerrilla attacks by resistance forces and newfound evidence of a growing Separatist conspiracy are an immediate danger the Empire must meet with swift and brutal action. And to bring down a band of elusive freedom fighters, the Emperor turns to his most formidable agents: Darth Vader, the fearsome new Sith enforcer as remorseless as he is mysterious; and Tarkin—whose tactical cunning and cold-blooded efficiency will pave the way for the Empire's supremacy . . . and its enemies' extinction.

Did I also mention that I'm *really* trying to get into Star Wars novelizations? I am reading Martha Wells' Razor's Edge right now and cannot wait to try a brand new arc in the new expanded universe before Rebels airs!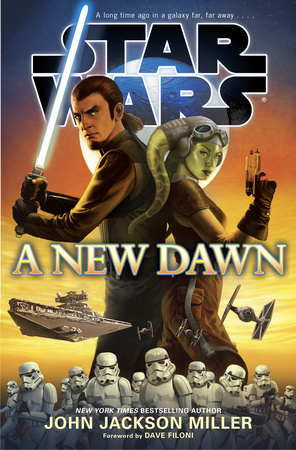 A long time ago in a galaxy far, far away. . . .

"The war is over. The Separatists have been defeated, and the Jedi rebellion has been foiled. We stand on the threshold of a new beginning."—Emperor Palpatine

For a thousand generations, the Jedi Knights brought peace and order to the Galactic Republic, aided by their connection to the mystical energy field known as the Force. But they were betrayed—and the entire galaxy has paid the price. It is the Age of the Empire.

Now Emperor Palpatine, once Chancellor of the Republic and secretly a Sith follower of the dark side of the Force, has brought his own peace and order to the galaxy. Peace through brutal repression, and order through increasing control of his subjects' lives.

But even as the Emperor tightens his iron grip, others have begun to question his means and motives. And still others, whose lives were destroyed by Palpatine's machinations, lay scattered about the galaxy like unexploded bombs, waiting to go off. . . .

The first Star Wars novel created in collaboration with the Lucasfilm Story Group, Star Wars: A New Dawn is set during the legendary "Dark Times" between Episodes III and IV and tells the story of how two of the lead characters from the animated series Star Wars Rebels first came to cross paths. Featuring a foreword by Dave Filoni.

And that's it from us! What books do you have on YOUR radar?