"On The Smugglers' Radar" is a feature for books that have caught our eye: books we have heard of via other bloggers, directly from publishers, and/or from our regular incursions into the Amazon jungle. Thus, the Smugglers' Radar was born. Because we want far more books than we can possibly buy or review (what else is new?), we thought we would make the Smugglers' Radar into a weekly feature – so YOU can tell us which books you have on your radar as well!
On Ana's Radar:
Robin McKinley has a new book coming out!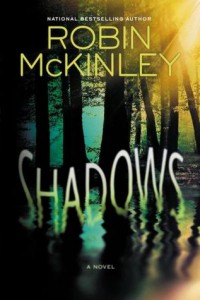 Maggie knows something's off about Val, her mom's new husband. Val is from Oldworld, where they still use magic, and he won't have any tech in his office-shed behind the house. But—more importantly—what are the huge, horrible, jagged, jumpy shadows following him around? Magic is illegal in Newworld, which is all about science. The magic-carrying gene was disabled two generations ago, back when Maggie's great-grandmother was a notable magician. But that was a long time ago.
?
Then Maggie meets Casimir, the most beautiful boy she has ever seen. He's from Oldworld too—and he's heard of Maggie's stepfather, and has a guess about Val's shadows. Maggie doesn't want to know . . . until earth-shattering events force her to depend on Val and his shadows. And perhaps on her own heritage.
?
In this dangerously unstable world, neither science nor magic has the necessary answers, but a truce between them is impossible. And although the two are supposed to be incompatible, Maggie's discovering the world will need both to survive.

A new anthology (with 16 stories, most previously published) edited by Neil Gaiman:
Last year I edited an anthology, as a benefit for 826DC. This year — in two weeks time — it will be published.

826DC is also known as the Museum of Unnatural History, so a book of unnatural creatures seemed obvious. I gathered together my favourite stories of werewolves and griffins and unicorns and the like. I tried to include authors I'd loved as a child (E. Nesbit, Frank R Stockton) authors I'd loved as a young man (Samuel R. Delany, Gahan Wilson, Diana Wynne Jones) and authors I had only started loving comparatively recently (Nnedi Okorafor, Nalo Hopkinson). And there's an introduction and a story by me in there, too.

When the process started getting a bit beyond me I called for help and was assisted in this mad endeavour by Maria Dahvana Headley, who is not only a terrific writer but is a great deal more organised than I am. She gave the book a story (did I mention that all the everything on this was done for free, so that the advance money could go to 826DC?) and she found an illustrator and suggested some more stories and she contacted everyone and got them contracts and got the contracts signed and was overall pretty amazing.

This German book came highly recommended to us by a regular reader: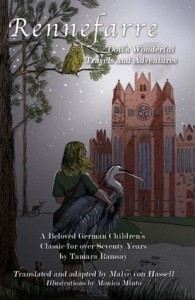 Dott is a twelve-year old girl who lives in the countryside east of Berlin in a time between the two world wars. When Dott sneaks out to see the bonfire at the edge of her village on the evening of the midsummer night festival, the magical Rennefarre flower falls into her shoe. It not only makes her invisible, but also allows her to see things no one else could see. No longer able to stay with her parents and her young brother and sister, she begins her search to find a way out of her predicament.

Flying across the country on the backs of crows and herons, Dott finds herself seeing the country not only as it is, but also as it used to be. She lives through moments in history others can only read about. But, even with all of the excitement of her travels, she always has one goal in mind: returning home to her family.

Part coming-of-age story, part fantasy, and part social-cultural portrait of Eastern Germany in the early part of the 20th century, the book covers real ground.

I am torn about this next title. On the one hand, it doesn't sound that interesting. On the other hand, I absolutely LOVED Katie Williams' The Space Between Trees so I might read it after all.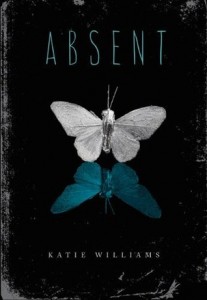 Forever is a long time to be stuck in high school.

Seventeen-year-old Paige is dead, the victim of a freak fall from the roof during Physics class. Now she's a ghost, permanently bound to the grounds of her high school. It isn't all bad, she can find out everyone's secrets, which can be amusing—for a while.
But then Paige hears something that isn't amusing at all: the rumor spread by the most popular girl at school that her death wasn't an accident—that she supposedly jumped on purpose.

Paige is desperate to stop the gossip, but what can a ghost do? Then Paige discovers something amazing. She can possess living people when they think of her, and she can make them do almost anything. Maybe, just maybe, she can get inside the girl who's responsible for the stories. . . and have a little fun turning the tables while she's at it.

Katie Williams's second novel is a suspenseful page-turner full of eerie wit and a touch of the otherworldly.

Gosh, the fourth novel in the Peter Grant series by Ben Aaronovitch is out this summer and I still need to catch up with books 2 and 3. I loved the first one, I have NO reason not to. AND SO I WILL READ BOOKS 2 AND 3 BY SUMMERTIME. *vows*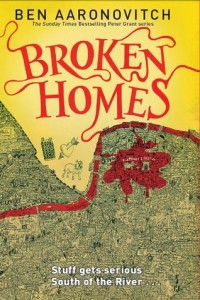 A mutilated body in Crawley. Another killer on the loose. The prime suspect is one Robert Weil; an associate of the twisted magician known as the Faceless Man? Or just a common or garden serial killer?

Before PC Peter Grant can get his head round the case a town planner going under a tube train and a stolen grimoire are adding to his case-load.

So far so London.

But then Peter gets word of something very odd happening in Elephant and Castle, on a housing estate designed by a nutter, built by charlatans and inhabited by the truly desperate.

Is there a connection?

And if there is, why oh why did it have to be South of the River?

On Thea's Radar:
I feel like it has been a while since we've done a radar post! Here's a new release that I completely missed, but thankfully have a review copy (and plan on reading immediately):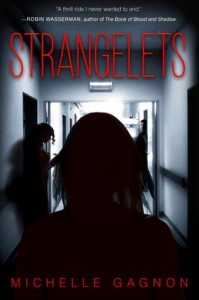 17-year-old Sophie lies on her deathbed in California, awaiting the inevitable loss of her battle with cancer…
17-year-old Declan stares down two armed thugs in a back alley in Galway, Ireland…
17-year-old Anat attempts to traverse a booby-trapped tunnel between Israel and Egypt…

All three strangers should have died at the exact same moment, thousands of miles apart. Instead, they awaken together in an abandoned hospital—only to discover that they're not alone. Three other teens from different places on the globe are trapped with them. Somebody or something seems to be pulling the strings. With their individual clocks ticking, they must band together if they're to have any hope of surviving.

Soon they discover that they've been trapped in a future that isn't of their making: a deadly, desolate world at once entirely familiar and utterly strange. Each teen harbors a secret, but only one holds the key that could get them home. As the truth comes to light through the eyes of Sophie, Declan, and Anat, the reader is taken on a dark and unforgettable journey into the hearts of teens who must decide what to do with a second chance at life.

This new trilogy from Del Rey is taking a page from Orbit's playbook – each book is being released in rapid succession. And, this brand of scifi is right up my alley: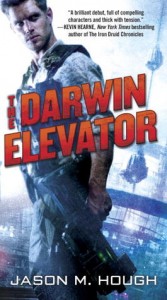 Jason M. Hough's pulse-pounding debut combines the drama, swagger, and vivid characters of Joss Whedon's Firefly with the talent of sci-fi author John Scalzi.

In the mid-23rd century, Darwin, Australia, stands as the last human city on Earth. The world has succumbed to an alien plague, with most of the population transformed into mindless, savage creatures. The planet's refugees flock to Darwin, where a space elevator—created by the architects of this apocalypse, the Builders—emits a plague-suppressing aura.

Skyler Luiken has a rare immunity to the plague. Backed by an international crew of fellow "immunes," he leads missions into the dangerous wasteland beyond the aura's edge to find the resources Darwin needs to stave off collapse. But when the Elevator starts to malfunction, Skyler is tapped—along with the brilliant scientist, Dr. Tania Sharma—to solve the mystery of the failing alien technology and save the ragged remnants of humanity.

Advance praise for The Darwin Elevator

"A brilliant debut, full of compelling characters and thick with tension."—Kevin Hearne, New York Times bestselling author of The Iron Druid Chronicles

"Claustrophobic, intense, and satisfying . . . I couldn't put this book down."—Hugh Howey, New York Times bestselling author of Wool

"This book plugs straight into the fight-or-flight part of your brain."—Ted Kosmatka, author of The Games
The Darwin Elevator's July release will be shortly followed by The Exodus Towers and The Plague Forge in August and September.

Thanks to Ana for the heads up for this next title – Ted Kosmatka, author of the surprisingly fun The Games, has a new book!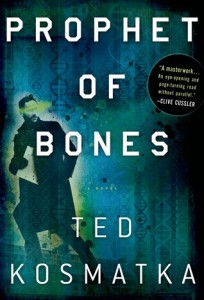 Paul Carlson, a brilliant young scientist, is summoned from his laboratory job to the remote Indonesian island of Flores to collect DNA samples from the ancient bones of a strange, new species of tool user unearthed by an archaeological dig. The questions the find raises seem to cast doubt on the very foundations of modern science, which has proven the world to be only 5,800 years old, but before Paul can fully grapple with the implications of his find, the dig is violently shut down by paramilitaries.

Paul flees with two of his friends, yet within days one has vanished and the other is murdered in an attack that costs Paul an eye, and very nearly his life. Back in America, Paul tries to resume the comfortable life he left behind, but he can't cast the questions raised by the dig from his mind. Paul begins to piece together a puzzle which seems to threaten the very fabric of society, but world's governments and Martial Johnston, the eccentric billionaire who financed Paul's dig, will stop at nothing to silence him.

Recently, I read and reviewed Moribito: Guardian of the Spirit by Nahoko Uehashi and I LOVED it. Naturally, I have this second book on my radar (and I'm also about halfway through the – very different, but still fun – anime series):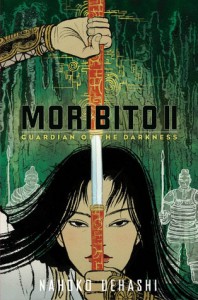 In the marvelous sequel to the novel (and Cartoon Network series) MORIBITO: GUARDIAN OF THE SPIRIT, Balsa returns to her native land to fight a corrupt ruler and face her own demons.

Balsa returns to her native Kanbal to clear the name of Jiguro, her dear mentor, who saved her life when she was six years old. But what should be a visit of truth and reconciliation becomes a fight for her life when she learns that Jiguro had been a member of King Rogsam's personal bodyguard. After Jiguro fled Kanbal with her, Rogsam sent the other bodyguards after them one by one–Jiguro's best friends, whom he had to kill to protect Balsa. Now, with the help of two Kanbalese children, Balsa must unwind the conspiracy surrounding Jiguro and the mystery of the Guardians of the Dark.

I thoroughly enjoyed S.A. Bodeen's The Compound, and am tickled to hear there's a sequel out this fall.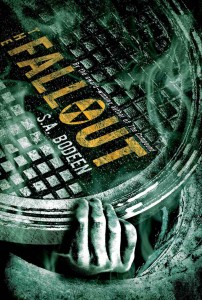 In this long-awaited sequel to The Compound, Eli and his family can run but they can't hide.

After barely escaping from the compound where Eli's dad kept his family for six years, they're learning to acclimate to "normal" life—whatever that is for them. It seems like the entire world wants to know what happened to this high-profile family.

Slowly they begin to make their way back into the world, but Eli can't escape the creeping feeling that they're being watched everywhere they go. But by who?

Eli's anxiety is heightened as unnerving information continually surfaces about Eli's dad's company. Not to mention the sketchy new friend his twin brother Eddy has. Nothing seems to be "normal" anymore. New people are entering their lives—but who can Eli and his family trust?

Another book on my TBR that must be read, very soon, is S.D. Crockett's After the Snow – especially now that the companion/prequel novel, Before the Snow is out soon: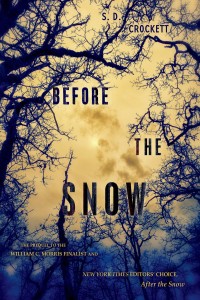 Before Willo was born, there was a time of change—a new Ice Age begins, societies collapse, and strangers must work together to survive.

As the oceans slowly stop working, a new Ice Age descends. Food becomes expensive, fuel is rationed, and electricity is rare. People are hungry, cold, and desperate.

Living in an isolated Polish village with her grandmother, fifteen-year-old Magda Krol has no idea of the troubles sweeping through the rest of the world. But when her village is evacuated without her, Magda is forced to make her way alone across the frozen wilderness to Krakow and then on to London, where she dreams of finding warmth and safety with her long-lost mother.

In this prequel to After the Snow, S. D. Crockett turns back the clock to follow practical Magda on her journey toward the activist John Blovyn (Willo's father) through a world of growing lawlessness, hunger, brutality, and fear as a new Ice Age descends upon the Earth.

And that's it from us! What books do you have on YOUR radar?