"On The Smugglers' Radar" is a feature for books that have caught our eye: books we have heard of via other bloggers, directly from publishers, and/or from our regular incursions into the Amazon jungle. Thus, the Smugglers' Radar was born. Because we want far more books than we can possibly buy or review (what else is new?), we thought we would make the Smugglers' Radar into a weekly feature – so YOU can tell us which books you have on your radar as well!
On Ana's Radar:
I got the first issue/volume of Island for my birthday – a new magazine like collection of comics-related content. Here is more about it from The AV Club. It looks amazing and I can't wait to dive in: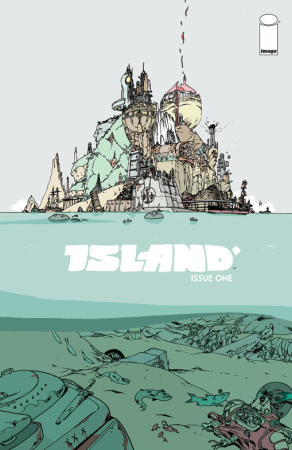 This July sees the release of Island #1, a new and much anticipated monthly comics anthology project helmed by Brandon Graham and Emma Ríos. But Island will be a different kind of #1, containing 100-plus pages of comics, prose essays, concept designs, art and illustration spreads, and more. Graham and Ríos have created a comics project that will be home to the unfettered imaginations and whims of an array of international artists and writers, including Michael DeForge, Marian Churchland, Kelly Sue DeConnick, Kate Craig, Ludroe, Simon Roy, E.K. Weaver, Farel Dalrymple, José Domingo, Fil Barlow, Gael Bertrand, Lando, Amy Clare, Lin Visel, Onta, Malachi Ward, Matt Sheean, Will Kirkby, and others.

Last week, we received a recommendation by a highly trusted source that said that we MUST READ ASAP Ariah by B. R. Sanders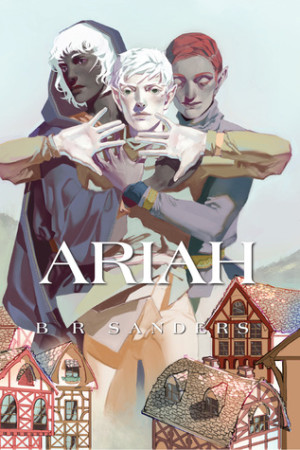 Ariah's magical training has been interrupted. Forced to rely on a mentor, Dirva, who is not who he claims to be, and a teacher who is foreign and powerful, Ariah is drawn into a culture wholly different from the elven one that raised him.

As his friendship with Dirva's brother blossoms into a surprising romance, and he slowly learns how to control the dangerous magic in his blood, life finally appears to be coming together for Ariah—but love and security are cut short by a tyrannical military empire bent on expanding its borders.

War, betrayal, passion, and confusion follow Ariah as his perilous journey leads him beyond the walls of the Empire, and into unfamiliar territory within himself. Along the way, he'll discover just how much he's willing to give up to find his place in the world, and he'll learn what it means to sacrifice himself for freedom—and for love.

I was listening to a Galactic Suburbia episode and they were talking about Prudence by Gail Carriger. It sounds like something I might enjoy?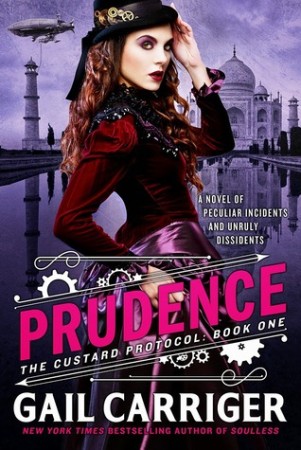 From New York Times bestselling author Gail Carriger comes a new novel in the world of the Parasol Protectorate starring Prudence, the daughter of Alexia Tarabotti.

When Prudence Alessandra Maccon Akeldama (Rue to her friends) is given an unexpected dirigible, she does what any sensible female would under similar circumstances – names it the Spotted Custard and floats to India in pursuit of the perfect cup of tea. But India has more than just tea on offer. Rue stumbles upon a plot involving local dissidents, a kidnapped brigadier's wife, and some awfully familiar Scottish werewolves. Faced with a dire crisis and an embarrassing lack of bloomers, what else is a young lady of good breeding to do but turn metanatural and find out everyone's secrets, even thousand-year-old fuzzy ones?

Ravenous, a MG novel by MarcyKate Connolly, looks really cute, and I quite enjoyed her other novel, Monstrous, so.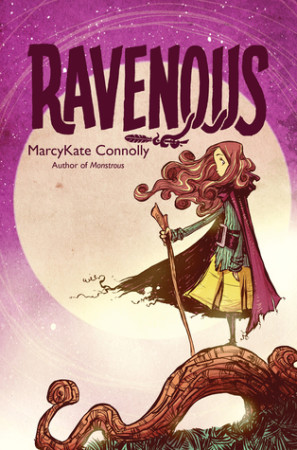 A witch has come to the city of Bryre. She travels in a hut that has chicken feet, and is ravenous for children. And once she gets what she desires, she never lets it go.

But when the witch captures Hans, Greta's little brother, Greta refuses to let her have him. The two strike up a bargain. Greta will retrieve something the witch desires in exchange for her brother's freedom.

To get the prize Greta must travel to Belladoma—a city where she was once held captive—which brings back terrible memories. With the help of a new friend, Dalen, a magical half-boy and half-horse, Greta embarks on the journey and tries to overcome both foes and her own weaknesses.

For fans of Monstrous and new readers alike comes the story of an epic quest and a heroine who will stop at nothing to save the one she loves most.

Thea! Look! A sequel to The Wig in the Window!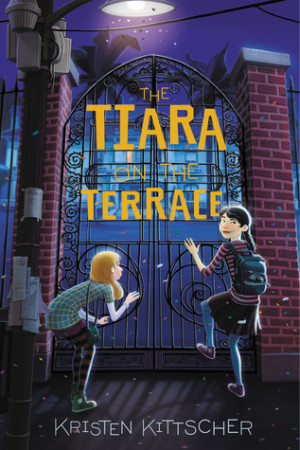 Sophie Young and Grace Yang have been taking it easy ever since they solved the crime of the century…well, at least the biggest crime Luna Vista has ever seen. But things are getting exciting again now that everyone is gearing up for the 125th annual Winter Sun Festival—a town tradition that involves floats, a parade, and a "royal" court made up of local high school girls.

When Festival president Jim Steptoe turns up dead on the first day of parade preparations, police blame a malfunctioning giant s'more feature on the campfire-themed float. But the two sleuths are sure the mysterious death wasn't an accident. Teaming up with their ever-resourceful friend, Trista Bottoms, the girls trade their high tops for high heels and go undercover as helpers to the snooty Royal Court girls.

They've got plenty of suspects: Barb Lund, angry that her daughter didn't make the Royal Court; bitter Luna Vista Middle School Principal Katz, who was passed over for Festival president; and Festival vice president Lee, whose business would have benefitted from an unexpected change in leadership.

But as the girls go deeper into the world of the Winter Sun Festival, their friendship is tested—and as they get closer to solving the case, their search for the truth becomes more dangerous than they ever could have imagined…

On Thea's Radar:
First up on my list is an intriguing and BIZARRE sounding science fiction novel from Tor that I received in the mail. The fants are coming, people.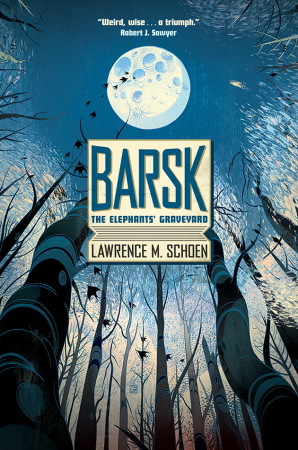 The Sixth Sense meets Planet of the Apes in a moving science fiction novel set so far in the future, humanity is gone and forgotten in Lawrence M. Schoen's Barsk: The Elephant's Graveyard

An historian who speaks with the dead is ensnared by the past. A child who feels no pain and who should not exist sees the future. Between them are truths that will shake worlds.

In a distant future, no remnants of human beings remain, but their successors thrive throughout the galaxy. These are the offspring of humanity's genius-animals uplifted into walking, talking, sentient beings. The Fant are one such species: anthropomorphic elephants ostracized by other races, and long ago exiled to the rainy ghetto world of Barsk. There, they develop medicines upon which all species now depend. The most coveted of these drugs is koph, which allows a small number of users to interact with the recently deceased and learn their secrets.

To break the Fant's control of koph, an offworld shadow group attempts to force the Fant to surrender their knowledge. Jorl, a Fant Speaker with the dead, is compelled to question his deceased best friend, who years ago mysteriously committed suicide. In so doing, Jorl unearths a secret the powers that be would prefer to keep buried forever. Meanwhile, his dead friend's son, a physically challenged young Fant named Pizlo, is driven by disturbing visions to take his first unsteady steps toward an uncertain future.

Next up, an intriguing new Lewis Carroll inspired book: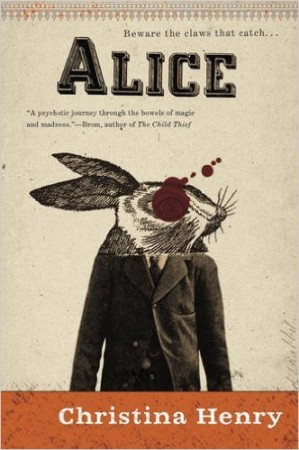 A mind-bending new novel inspired by the twisted and wondrous works of Lewis Carroll…

In a warren of crumbling buildings and desperate people called the Old City, there stands a hospital with cinderblock walls which echo the screams of the poor souls inside.

In the hospital, there is a woman. Her hair, once blond, hangs in tangles down her back. She doesn't remember why she's in such a terrible place. Just a tea party long ago, and long ears, and blood…

Then, one night, a fire at the hospital gives the woman a chance to escape, tumbling out of the hole that imprisoned her, leaving her free to uncover the truth about what happened to her all those years ago.

Only something else has escaped with her. Something dark. Something powerful.

And to find the truth, she will have to track this beast to the very heart of the Old City, where the rabbit waits for his Alice.

These are not new books, but OMG I LOVE THE COVER TREATMENTS. I don't need another set of Harry Potter books on my shelf… do I?

Next up, a new book from Meagan Spooner!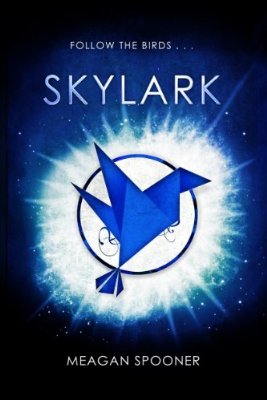 Vis in magia, in vita vi. In magic there is power, and in power, life. For fifteen years, Lark Ainsley waited for the day when her Resource would be harvested and she would finally be an adult. After the harvest she expected a small role in the regular, orderly operation of the City within the Wall. She expected to do her part to maintain the refuge for the last survivors of the Wars. She expected to be a tiny cog in the larger clockwork of the city. Lark did not expect to become the City's power supply. Her only choice is to escape; follow the birds into the wilderness beyond. Into the Iron WoodPerfect for fans of The Hunger Games, Skylark is an electrifying tale of magic, secrecy and survival.

And there's this book that sounds promising from the same publisher: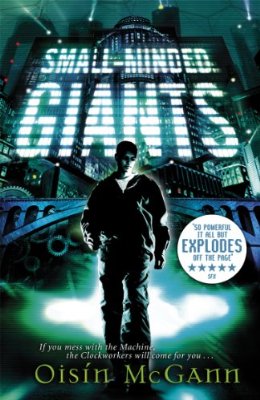 Beyond the huge domed roof of Ash Harbour, a city built inside a hollowed-out mountain, deadly storms and Arctic temperatures have stripped the Earth bare. Resources are limited and access to power is all-important. Sinister bodies reign supreme, undercover operations are rife and every move is monitored by the Clockworkers and Dark-Day Fatalists. When sixteen-year-old Sol Wheat's father goes missing and is accused of murder, Sol sets out to find out why, and in doing so uncovers the harsh reality behind Ash Harbour.

Finally, a new science fiction thriller in the vein of James Bond and Inception? OK: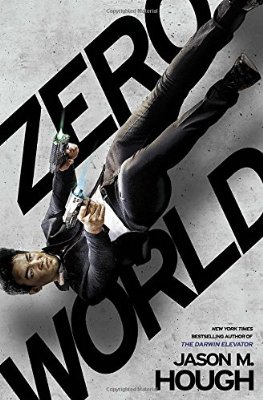 Published in rapid succession, Jason M. Hough's first three novels, The Darwin Elevator, The Exodus Towers, and The Plague Forge, earned mountains of praise and comparisons to such authors as James S. A. Corey and John Scalzi. Now Hough returns with a riveting near-future spy thriller that combines the adrenaline of a high-octane James Bond adventure with mind-blowing sci-fi speculations worthy of Christopher Nolan's Inception.

Technologically enhanced superspy Peter Caswell has been dispatched on a top-secret assignment unlike any he's ever faced. A spaceship that vanished years ago has been found, along with the bodies of its murdered crew—save one. Peter's mission is to find the missing crew member, who fled through what appears to be a tear in the fabric of space. Beyond this mysterious doorway lies an even more confounding reality: a world that seems to be Earth's twin.

Peter discovers that this mirrored world is indeed different from his home, and far more dangerous. Cut off from all support, and with only days to complete his operation, Peter must track his quarry alone on an alien world. But he's unprepared for what awaits on the planet's surface, where his skills will be put to the ultimate test—and everything he knows about the universe will be challenged in ways he never could have imagined.

Includes the complete bonus novella The Dire Earth, a prequel to the bestselling sci-fi adventure The Darwin Elevator.

That's it from us! What books are on YOUR radar?
Handy pre-order links (where available):