"On The Smugglers' Radar" is a feature for books that have caught our eye: books we have heard of via other bloggers, directly from publishers, and/or from our regular incursions into the Amazon jungle. Thus, the Smugglers' Radar was born. Because we want far more books than we can possibly buy or review (what else is new?), we thought we would make the Smugglers' Radar into a weekly feature – so YOU can tell us which books you have on your radar as well!
On Ana's Radar:
Paul Cornell's sequel to the excellent London Falling now has a UK cover: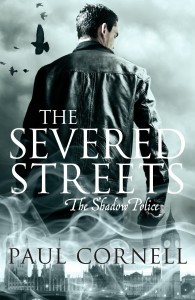 Detective Inspector James Quill and his wily squad of supernatural crime-busters are coming to terms with their new-found second sight. They have a handle on the ghosts and ghouls, but the rest of London's supernatural underworld is still unknown. When a seemingly invisible murderer kills a top cabinet minister in unusual circumstances, the team knows this is a case for them. Attempts to learn more about this mysterious figure are hampered when their chief detective goes missing, and a core member of their team becomes more focussed on bringing her father back to life than finding their missing detective. Soon the team seems to be falling apart as each member pursues their own interests. Throw in an ancient and vengeful spirit and a Rat King, and their mission soon becomes a trip to Hell – literally.

This book came to my attention last week and it look good? Kinda old school-ish? It's not new, it was published last year: anyone read it?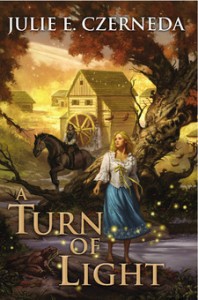 The village of Marrowdell is an isolated pioneer community, but it is also the place where two worlds overlap, and at the turn of light–sunset–the world of magic known as the Verge can briefly be seen.

Jenn Nalynn belongs to both Verge and Marrowdell, but even she doesn't know how special she is–or that her invisible friend Wisp is actually a dragon sent to guard her… and keep her from leaving the valley. But Jenn longs to see the world, and thinking that a husband will help her reach this goal, she decides to create one using spells. Of course, everything goes awry, and suddenly her "invisible friend" has been transformed into a man. But he is not the only newcomer to Marrowdell, and far from the most dangerous of those who are suddenly finding their way to the valley…

I got a book in the post this week that looks so awesome but which is probably more of a Thea-book. I MIGHT READ IT ANYWAY. I put it on the radar before but we didn't have a blurb just yet so for the sake of completeness: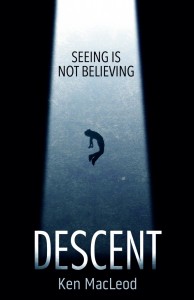 HOW FAR WOULD YOU GO FOR THE TRUTH?

Ball lightning. Weather balloons. Secret military aircraft. Ryan knows all the justifications for UFO sightings. But when something falls out of the sky on the hills near his small Scottish town, he finds his cynicism can't identify or explain the phenomenon.

And in a future where nothing is a secret, where everything is recorded on CCTV or reported online, why can he find no evidence of the UFO, nor anything to shed light on what occurred? Is it the political revolutionaries, is it the government or is it aliens themselves who are creating the cover-up? Or does the very idea of a cover-up hide the biggest secret of all?

Another book I managed to miss last year but which looks literally FABULOUS:
Partying demons, seductive aliens, and derby girls populate this strange and fanciful anthology, the crowdfunded brainchild of the editors of Electric Velocipede and Apex magazines. Twenty-one stories explore a loosely defined theme of drugs, sex, glitter, and debauchery, all with science fiction or fantasy twists. One of the top-billed offerings is Seanan McGuire's Bad Dream Girl, an entertaining entry in her InCryptids urban fantasy series, involving a number of mysterious accidents in a roller derby league. Other standouts include Christopher Barzak's fairy tale reimagining, Sister Twelve: Confessions of a Party Monster; Tansy Rayner Roberts's glittery The Minotaur Girls; Jennifer Pelland's 1980s lesbian alien romance Star Dancer; and Diana Rowland's gritty and sexy Blood and Sequins. Though stories range from humorous to horrific and from innocent to explicit, they stick to the theme with thoroughly enjoyable results. The diverse cast includes gay, lesbian, transgender, and drag queen characters, all portrayed in sensitive and positive lights. This collection definitely brings the party, with nary a poor choice to spoil the evening.

On Thea's Radar:
First up on my radar, this book I received in the mail outta nowhere. Looks and sounds fantastic.
A dizzying novel of deception and metempsychosis by the author of the National Book Award finalist Far North

Whatever this is, it started when Nicholas Slopen came back from the dead.

In a locked ward of a notorious psychiatric hospital sits a man who insists that he is Dr. Nicholas Slopen, failed husband and impoverished Samuel Johnson scholar. Slopen has been dead for months, yet nothing can make this man change his story. What begins as a tale of apparent forgery involving unknown letters by the great Dr. Johnson grows to encompass a conspiracy between a Silicon Valley mogul and his Russian allies to exploit the darkest secret of Soviet technology: the Malevin Procedure.

With echoes of Jorge Luis Borges and Philip K. Dick, Marcel Theroux's Strange Bodies takes the reader on a dizzying speculative journey that poses questions about identity, authenticity, and what it means to be truly human.

Next up, the first book in a new trilogy that sounds promising: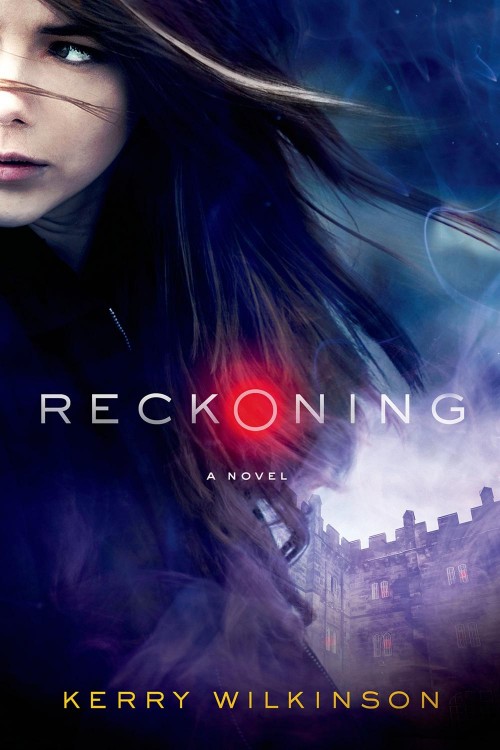 The first book in a new trilogy by UK author Kerry Wilkinson, Reckoning is the story of one girl's determination to survive the whims of a cruel king whom she has been chosen to serve.

One girl. One reckoning. One destiny.

In a far-off future, after years of war and famine have eliminated all technological advancement, returning society to a fuedal system, in the village of Martindale, hundreds of miles north of the new English capital of Windsor, sixteen-year-old Silver Blackthorn takes the Reckoning. This coming-of-age test not only decides her place in society – Elite, Member, Inter or Trog – but also determines that Silver is to become an Offering for King Victor.

But these are uncertain times and no one really knows what happens to the teenagers who disappear into Windsor Castle. Is being an Offering the privilege everyone assumes it to be, or do the walls of the castle have something to hide?

Trapped in a maze of ancient corridors, Silver finds herself in a warped world of suspicion where it is difficult to know who to trust and who to fear. The one thing Silver does know is that she must find a way out . . .

I really love this series (despite it's flaws it just clicks perfectly for me) and I cannot wait for this next book.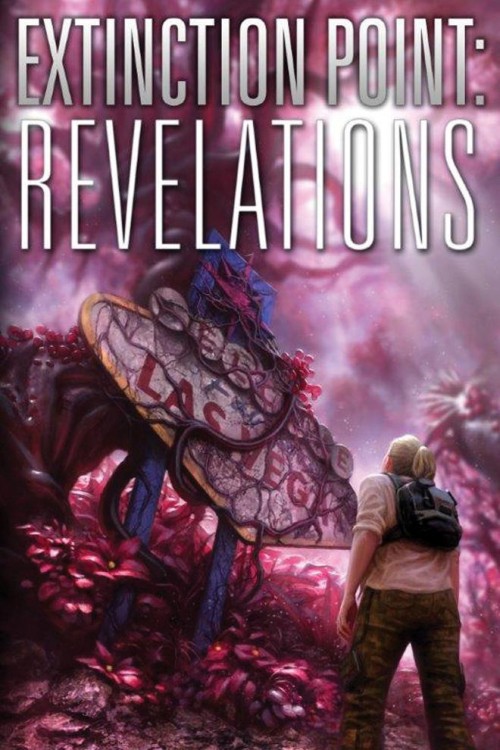 There is nowhere left to run. In the wake of the deadly plague that virtually annihilated the human race, a vast red jungle teeming with alien creatures and lethal plants is devouring Earth, swallowing buildings whole and ruthlessly decimating what life remains. A witness to the terrifying transformation, survivor Emily Baxter thinks the odds against humanity can't get any worse. She is wrong. The thrilling conclusion to the bestselling Extinction Point series, Revelations takes a humanity on the brink of devastation . . . and throws it over the edge!

This next book won me over with "sudden and terrifying urge to rip people's eye out." SOLD.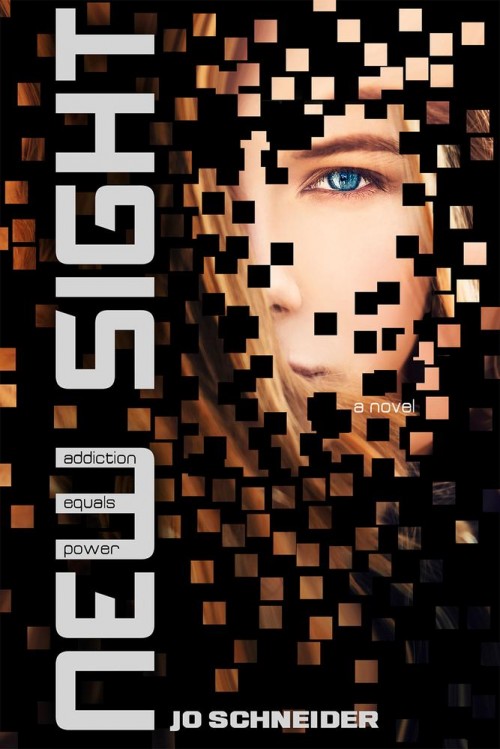 After succumbing to the sudden and terrifying urge to rip people's eyes out of their sockets, 16-year-old Lysandra Blake finds herself tied down in a psych ward, convinced she's crazy. The doctors have no answers, and Lys is ready to give up when the mysterious Jeremiah Mason appears, telling Lys that she's not insane-she's addicted to a rare and deadly drug that she has no recollection of using. Mr. Mason offers to take her to his facility where he can treat her. Desperate yet suspicious, Lys agrees to go with Mr. Mason to his facility where she meets with a fellow addict, the tall and handsome Kamau. Together they discover that Mr. Mason may not have told them the truth about their condition-they're thrown headfirst into a world of daunting powers that are not only unbelievable, they are dangerous.

Finally, there's this upcoming science fiction novel from Gavin Smith that Ana was kind enough to get me – I am very, very excited to read it next month.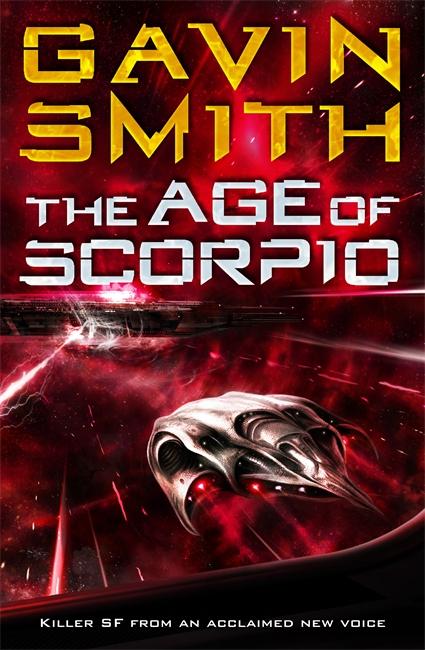 A fast-moving SF thriller set in a uniquely dark future from a new voice in the tradition of Peter F. Hamilton and Richard Morgan

Of all the captains based out of Arclight only Eldon Sloper was desperate enough to agree to a salvage job in Red Space, and now he and his crew are living to regret his desperation. In Red Space the rules are different. Some things work, others don't, it's best to stick close to the Church beacons. Don't get lost, because there's something wrong about Red Space. Something beyond rational. Something vampyric. Long after The Loss, mankind is different. We touch the world via neunonics. We are machines, we are animals, we are hybrids. But some things never change. A Killer is paid to kill, a Thief will steal countless lives. A Clone will find insanity, an Innocent a new horror. The Church knows we have kept our sins. Gavin Smith's stand-alone new science fiction novel is an epic slam-bang ride through a terrifyingly different future.

And that's it from us! What books do you have on YOUR radar?