"On The Smugglers' Radar" is a feature for books that have caught our eye: books we have heard of via other bloggers, directly from publishers, and/or from our regular incursions into the Amazon jungle. Thus, the Smugglers' Radar was born. Because we want far more books than we can possibly buy or review (what else is new?), we thought we would make the Smugglers' Radar into a weekly feature – so YOU can tell us which books you have on your radar as well!
On Ana's Radar:
Ah, time travel novels – you are my weakness. I saw someone talking about this one on Twitter and I was all like ….OH WHAT IS THIS: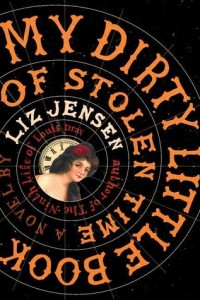 A thrillingly imagined rollercoaster of a novel bursting with sex, time travel, and true love.

Charlotte Schleswig, the delightful narrator of Liz Jensen's latest novel, supports herself and the lumpen Fru Schleswig (who may or may not be her mother) as a prostitute in 1890s Copenhagen. While she is no small success at the trade, she leaps at a new job opportunity for herself and Fru Schleswig, as cleaning ladies for the wealthy widow Krak. But mysteries abound at Fru Krak's dark old mansion. The basement appears to be haunted, townspeople claim to have seen the dead Professor Krak walking the streets as a ghost, and there are stories of desperate souls who paid the professor a visit and never emerged. In fact, as Charlotte will discover, there is a simple explanation for all this: the basement is home to a time machine. When their cunning investigations land them in trouble, Charlotte and Fru Schleswig find themselves catapulted through time and space to modern-day London, and there their adventures truly begin.

With the minxy, intrepid Charlotte, Liz Jensen introduces a heroine every bit as memorable as Louis Drax. And with My Dirty Little Book of Stolen Time, she delivers yet another outlandishly entertaining novel, in which the seemingly insurmountable obstacle of spacetime proves no match for human ingenuity and earthly passion.

Cultural Appropriation is a topic that has been in our minds lately. Last week, I came across this great blog post "Why We Need More Writers of Colour and Indigenous Writers to Write Fantasy and Science Fiction" by Hiromi Goto and as a result I added ALL THE BOOKS to my wishlist.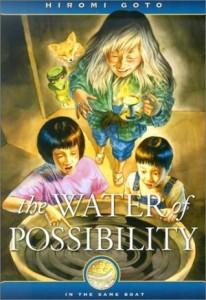 The last thing twelve-year-old Sayuri wants to do is move to the country, on "a trip to eternal boredom." Sayuri loves her life in the city and her achievements as a competitive swimmer. But her father, a nurse, has found a job in rural Alberta. Sayuri is also not impressed by the dilapidated old house they rent. One day after school, she and her little brother Keiji explore the dark root cellar and are transported to Middle World, a woodland full of figures from Japanese folklore.

When Keiji, who has serious asthma, gets lost, Sayuri must find him. A giant yamanba woman, a shapeshifter fox, and a green water sprite called a kappa all help her on her way. In the meantime, Sayuri discovers and helps attack an evil blight that has befallen Middle World.

As Sayuri struggles to battle this great evil, find her brother, and lead them both home, she finds new strength in herself and grows in wisdom. Finally, she does find her brother and together they stand before the magic Water of Possibility. They must find the courage to each take from it one good and one bad thing. When they do this, and confront their worst fears, they are also able to find their way home.

Hiromi Goto is an award-winning author whose 1994 novel A Chorus of Mushrooms was a co-winner of the Canada-Japan Book Award and the Best First Book Award for the Canada/Caribbean region of the Commonwealth Writers Prize.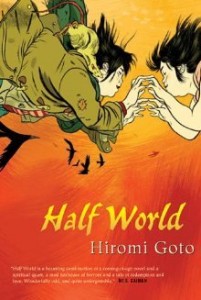 Melanie Tamaki is human—but her parents aren't. They are from Half World, a Limbo between our world and the afterlife, and her father is still there. When her mother disappears, Melanie must follow her to Half World—and neither of them may return alive. Imagine Coraline as filmed by the Japanese animator Hayao Miyazaki (Howl's Moving Castle), or Neil Gaiman collaborating with Charles de Lint. Half World is vivid, visceral, unforgettable, a combination of prose and images that will haunt you.

I was checking Margaret K. McElderry Books' upcoming titles and came across this MG title that looks great: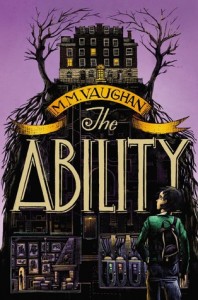 Delve into the extraordinary abilities of the twelve-year-old mind in this thrilling start to a middle-grade series that expands the possibilities of power.No one has any confidence in twelve-year-old Christopher Lane. His teachers discount him as a liar and a thief, and his mom doesn't have the energy to deal with him. But a mysterious visit from the Ministry of Education indicates that Chris might have some potential after all: He is invited to attend the prestigious Myers Holt Academy.

When Christopher begins at his new school, he is astounded at what he can do. It seems that age twelve is a special time for the human brain, which is capable of remarkable feats—as also evidenced by Chris's peers Ernest and Mortimer Genver, who, at the direction of their vengeful and manipulative mother, are testing the boundaries of the human mind.

But all this experimentation has consequences, and Chris soon finds himself forced to face them—or his new life will be over before it can begin.

And look at this next one: set in 1918, about séances (the cover is so spooky) and featuring archival early-twentieth-century photographs…this could be really good, right?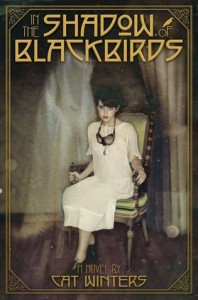 In 1918, the world seems on the verge of apocalypse. Americans roam the streets in gauze masks to ward off the deadly Spanish influenza, and the government ships young men to the front lines of a brutal war, creating an atmosphere of fear and confusion. Sixteen-year-old Mary Shelley Black watches as desperate mourners flock to séances and spirit photographers for comfort, but she herself has never believed in ghosts. During her bleakest moment, however, she's forced to rethink her entire way of looking at life and death, for her first love—a boy who died in battle—returns in spirit form. But what does he want from her?

Featuring haunting archival early-twentieth-century photographs, this is a tense, romantic story set in a past that is eerily like our own time.

On Thea's Radar:
Oooh, spooky indeed! OK! First up on my radar, I spotted this forthcoming thriller from Tor that sounds right up my alley – of course it is book 2 in a series, so I immediately hunted down a copy of book 1 (below):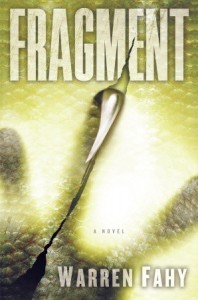 In this powerhouse of suspense—as brilliantly imagined as Jurassic Park and The Ruins—scientists have made a startling discovery: a fragment of a lost continent, an island with an ecosystem unlike any they've seen before . . . an ecosystem that could topple ours like a house of cards.

The time is now. The place is the Trident, a long-range research vessel hired by the reality TV show Sealife. Aboard is a cast of ambitious young scientists. With a director dying for drama, tiny Henders Island might be just what the show needs. Until the first scientist sets foot on Henders—and the ultimate test of survival begins . . .

For when they reach the island's shores, scientists are utterly unprepared for what they find—creatures unlike any ever recorded in natural history. This is not a lost world frozen in time, an island of mutants, or a lab where science has gone mad: this is the Earth as it might have looked after evolving on a separate path for half a billion years.

Soon the scientists will stumble on something more shocking than anything humanity has ever encountered: because among the terrors of Henders Island, one life form defies any scientific theory—and must be saved at any cost.

And then here's book 2: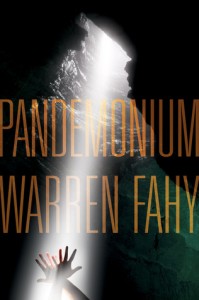 Deep beneath the Ural Mountains, in an underground city carved out by slave labor during the darkest hours of the Cold War, ancient caverns hold exotic and dangerous life-forms that have evolved in isolation for countless millennia. Cut off from the surface world, an entire ecosystem of bizarre subterranean species has survived undetected—until now.

Biologists Nell and Geoffrey Binswanger barely survived their last encounter with terrifying, invasive creatures that threatened to engulf the planet. They think the danger is over until a ruthless Russian tycoon lures them to his underground metropolis, where they find themselves confronted by a vicious menagerie of biological horrors from their past—and by entirely new breeds of voracious predators. Now they're rising up from the bowels of the Earth to consume the world as we know it.

USA Today praised Warren Fahy's debut novel, Fragment, as "a rollicking tale [that] will enthrall readers of Jurassic Park and The Ruins." Now Fahy sets off an even more thrilling stampede of action and suspense, bursting forth from the hellish depths of…Pandemonium.

Since it IS the season for creepiness, there's this forthcoming title from Cyn Balog (an author I've been meaning to try) that doesn't have much in the way of description yet – but, as a fan of the cabin-in-the-woods trope, I'm intrigued.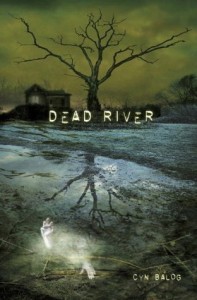 My friends and I are spending prom weekend at a remote wooded cabin on the Dead. The Dead River.

I thought it was going to be just us.

I was wrong.

Nothing is what it seems in this creepy paranormal thriller by Cyn Balog.

In the same vein as the cabin-in-the-woods trope, I'm also a fan of the mysterious-island-community trope in horror – so count me in for this next title: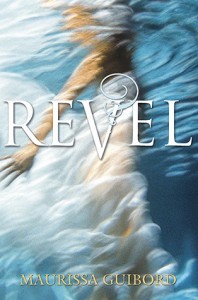 There's an island off the coast of Maine that's not on any modern map.

Shrouded in mist and protected by a deadly reef, Trespass Island is home to a community of people who guard the island and its secrets from outsiders. Seventeen-year-old Delia grew up in Kansas, but has come here in search of her family and answers to her questions: Why didn't her mother ever talk about Trespass Island? Why did she fear the open water? But Delia's not welcome and soon finds herself enmeshed in a frightening and supernatural world where ancient Greek symbols adorn the buildings and secret ceremonies take place on the beach at night.

Sean Gunn, a handsome young lobsterman, befriends Delia and seems willing to risk his life to protect her. But it's Jax, the coldly elusive young man she meets at the water's edge, who finally makes Delia understand the real dangers of life on the island. Delia is going to have to fight to survive. Because there are monsters here. And no one ever leaves Trespass alive.

Ok, so this next title has a kind of lame cover and I'm not crazy about the title. BUT, that said, I'm kinda digging this furies as the next hot paranormal entity thing. AND the blurb positions the book as Dexter meets The Goddess Test. How could you not be intrigued by that?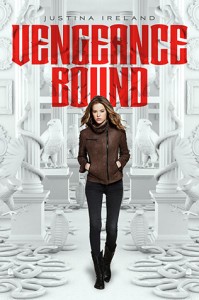 The Goddess Test meets Dexter in an edgy, compelling debut about one teen's quest for revenge… no matter how far it takes her.

Cory Graff is not alone in her head. Bound to a deal of desperation made when she was a child, Cory's mind houses the Furies—the hawk and the serpent—lingering always, waiting for her to satisfy their bloodlust. After escaping the asylum where she was trapped for years, Cory knows how to keep the Furies quiet. By day, she lives a normal life, but by night, she tracks down targets the Furies send her way. And she brings down Justice upon them.

Cory's perfected her system of survival, but when she meets a mysterious boy named Niko at her new school, she can't figure out how she feels about him. For the first time, the Furies are quiet in her head around a guy. But does this mean that Cory's finally found someone who she can trust, or are there greater factors at work? As Cory's mind becomes a battlefield, with the Furies fighting for control, Cory will have to put everything on the line to hold on to what she's worked so hard to build.

Ok, this is technically a really old book but I stumbled across it on Goodreads today – it was recommended based on their algorithm – and HOLY CRAP, guys. I freaking LOVED this book when I was a kid. Here are the new and old covers side by side (I still prefer the cheesetastic 80s cover – this is the copy I used to have! – but maybe that's just me):
It's the year 2057 and students take classes in ESP, people live in malls, there aren't any parks left, and thanks to an airtight dome, there is a colony on the moon. Fourteen-year-old Aurora couldn't be happier—she's part of the "in" crowd, her best friend is a celebrity, and Matthew has asked her to Homecoming.

But Aurora's parents have new jobs on the moon, and she and her little sister must leave their friends and schools to go with them. Aurora is sure she will hate life on the moon, because there are only 750 people in the whole colony. What if none of them is a boy her age?

Finally, this forthcoming title from Angry Robot sounds like a good fall horror read: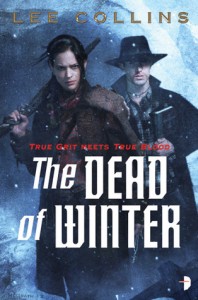 Cora and her husband hunt things – things that shouldn't exist. When the marshal of Leadville, Colorado, comes across a pair of mysterious deaths, he turns to Cora to find the creature responsible, but if Cora is to overcome the unnatural tide threatening to consume the small town, she must first confront her own tragic past as well as her present.

And that's it from us! What books do you have on YOUR radar?