"On The Smugglers' Radar" is a feature for books that have caught our eye: books we have heard of via other bloggers, directly from publishers, and/or from our regular incursions into the Amazon jungle. Thus, the Smugglers' Radar was born. Because we want far more books than we can possibly buy or review (what else is new?), we thought we would make the Smugglers' Radar into a weekly feature – so YOU can tell us which books you have on your radar as well!
On Ana's Radar:
Came across this title over at Liz Bourke's blog. I LOVE the cover: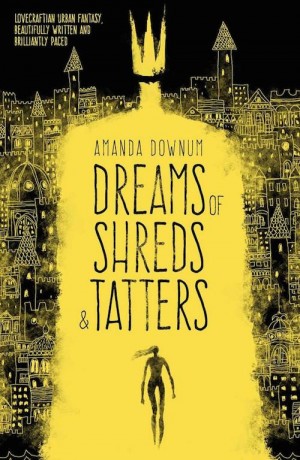 When Liz Drake's best friend vanishes, nothing can stop her nightmares. Driven by the certainty he needs her help, she crosses a continent to search for him.

She finds Blake comatose in a Vancouver hospital, victim of a mysterious accident that claimed his lover's life. Blake's new circle of artists and mystics draws her in, but all of them are lying or keeping dangerous secrets. Soon nightmare creatures stalk the waking city, and Liz can't fight a dream from the daylight world: to rescue Blake she must brave the darkest depths of the dreamlands. Even the attempt could kill her, or leave her mind trapped or broken.

And if she succeeds, she must face the monstrous Yellow King, whose slave Blake is on the verge of becoming forever.

Oh look at this BEAUTY I got in the post this week. Awesome cover, sounds good, not out until early 2015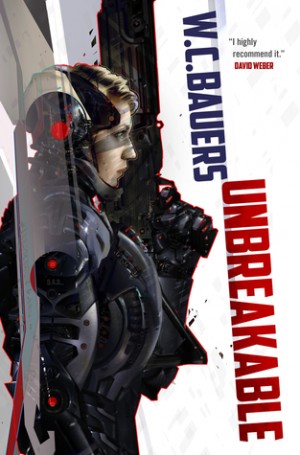 The colonists of the planet Montana are accustomed to being ignored. Situated in the buffer zone between two rival human empires, their world is a backwater: remote, provincial, independently minded. Even as a provisional member of the Republic of Aligned Worlds, Montana merits little consideration—until it becomes the flashpoint in an impending interstellar war.
When pirate raids threaten to destabilize the region, the RAW deploys its mechanized armored infantry to deal with the situation. Leading the assault is Marine Corps Lieutenant and Montanan expatriate Promise Paen of Victor Company. Years earlier, Promise was driven to join the Marines after her father was killed by such a raid. Payback is sweet, but it comes at a tremendous and devastating cost. And Promise is in no way happy to be back on her birthworld, not even when she is hailed as a hero by the planet's populace, including its colorful president. Making matters even worse: Promise is persistently haunted by the voice of her dead mother.
Meanwhile, the RAW's most bitter rival, the Lusitanian Empire, has been watching events unfold in the Montana system with interest. Their forces have been awaiting the right moment to gain a beachhead in Republic territory, and with Promise's Marines decimated, they believe the time to strike is now.

Razorhurst by the amazing Justine Larbalestier has a US cover!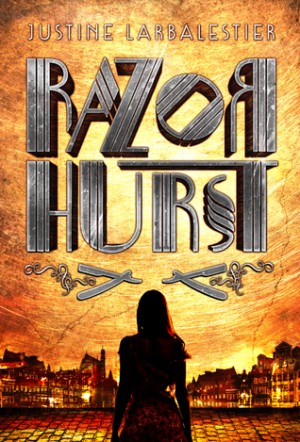 Sydney's deadly Razorhurst neighborhood, 1932. Gloriana Nelson and Mr. Davidson, two ruthless mob bosses, have reached a fragile peace—one maintained by "razor men." Kelpie, orphaned and living on the street, is blessed and cursed with the ability to see Razorhurst's many ghosts, and she sees the cracks already forming. Then Kelpie meets Dymphna Campbell.

Dymphna is a legendary beauty and prized moll of Gloriana Nelson. She's earned the nickname "Angel of Death" for the trail of beaus who have died trying to protect her from Mr. Davidson's assassins. Unbeknownst to Kelpie, Dymphna can see ghosts, too, and as Gloriana's hold crumbles one burly henchman at a time, the girls will need one another more than ever.

As loyalties shift and betrayal threatens at every turn, Dymphna is determined to not only survive, but to rise to the top with Kelpie at her side—and to save Kelpie from both the living and the dead.

This next one sounds like it could be good?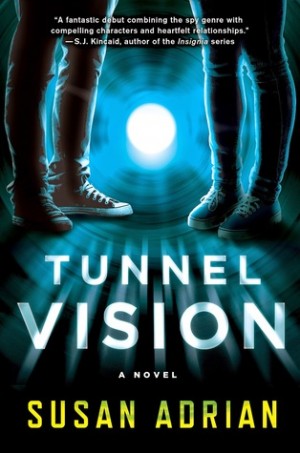 Jake Lukin just turned 18. He's decent at tennis and Halo, and waiting to hear on his app to Stanford. But he's also being followed by a creep with a gun, and there's a DARPA agent waiting in his bedroom. His secret is blown.

When Jake holds a personal object, like a pet rock or a ring, he has the ability to "tunnel" into the owner. He can sense where they are, like a human GPS, and can see, hear, and feel what they do. It's an ability the government would do anything to possess: a perfect surveillance unit who could locate fugitives, spies, or terrorists with a single touch.

Jake promised his dad he'd never tell anyone about his ability. But his dad died two years ago, and Jake slipped. If he doesn't agree to help the government, his mother and sister may be in danger. Suddenly he's juggling high school, tennis tryouts, flirting with Rachel Watkins, and work as a government asset, complete with 24-hour bodyguards.

Forced to lie to his friends and family, and then to choose whether to give up everything for their safety, Jake hopes the good he's doing—finding kidnap victims and hostages, and tracking down terrorists—is worth it. But he starts to suspect the good guys may not be so good after all. With Rachel's help, Jake has to try to escape both good guys and bad guys and find a way to live his own life instead of tunneling through others.

Gwenda Bond to pen the early days of Lois Lane! How cool is that?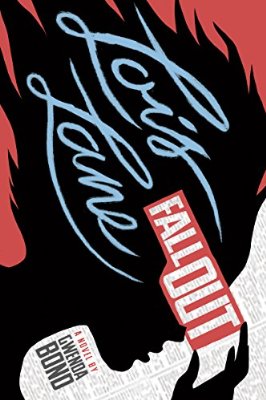 Lois Lane is starting a new life in Metropolis. An Army brat, Lois has lived all over–and seen all kinds of things. (Some of them defy explanation, like the near-disaster she witnessed in Kansas in the middle of one night.) But now her family is putting down roots in the big city, and Lois is determined to fit in. Stay quiet. Fly straight. As soon as she steps into her new high school, though, she can see it won't be that easy. A group known as the Warheads is making life miserable for another girl at school.

They're messing with her mind, somehow, via the high-tech immersive videogame they all play. Not cool. Armed with her wit and her new snazzy job as a reporter, Lois has her sights set on solving this mystery. But sometimes it's all a bit much. Thank goodness for her maybe-more-than-a friend, a guy she knows only by his screenname, SmallvilleGuy . . .

On Thea's Radar:
This week, I received a number of awesome books from Subterranean Press – so this is my Subterranean Press radar roundup! First up, this three-versions-of-a-story volume called The Gist: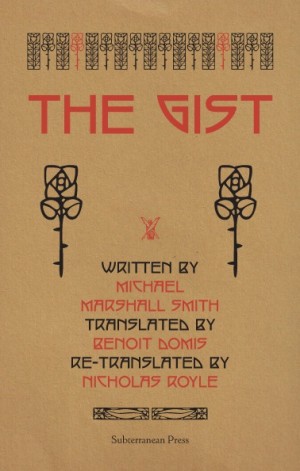 "The conscious extraction of meaning from a procession of words is not, after all, the only way of interacting with a text, or with anything else in the world…"

A dealer in old books, lost books — books no-one knows even exist. A man who works for him, prizing meaning from places where it is deeply hidden. A book, at first unintelligible…but which begins to reveal its secrets in ways the translator could never have guessed.

This is the story of The Gist, but that's only the beginning of the journey. Michael Marshall Smith's original novelette was then translated into French by Benoît Domis, before being rendered back into English by Nicholas Royle —who had no access to the original text or author during the process.

All three versions are presented in this edition. The idea is to discover what happened during the process, how much the story changed while passing through two other minds and another language…

To see if The Gist survived.

Next up, a historical horror thriller from Robert McCammon: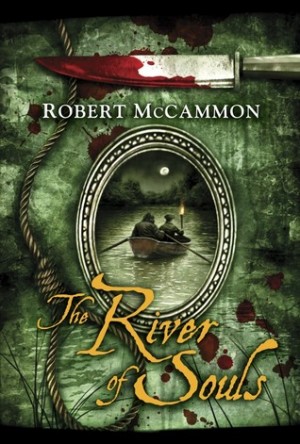 The year is 1703. The place: the Carolina settlement of Charles Town. . Matthew Corbett, professional "problem solver," has accepted a lucrative, if unusual, commission: escorting a beautiful woman to a fancy dress ball.

What should be a pleasant assignment takes a darker turn when Matthew becomes involved in a murder investigation. A sixteen-year-old girl has been stabbed to death on the grounds of a local plantation. The suspected killer is a slave who has escaped, with two family members, into the dubious protection of a nearby swamp. Troubled by certain discrepancies and determined to see some sort of justice done, Matthew joins the hunt for the runaway slaves. He embarks on a treacherous journey up the Solstice River, also known as the River of Souls. He discovers that something born of the swamp has joined the hunt… and is stalking the hunters with more than murder in mind.

What follows is a shattering ordeal encompassing snakes, alligators, exiled savages, mythical beasts, and ordinary human treachery. The journey up the River of Souls will test the limits of Matthew's endurance, and lead him through a nightmarish passage to a confrontation with his past, and a moment that will alter his life forever.

Gripping, unsettling, and richly atmospheric, The River of Souls is a masterful historical adventure featuring the continuing exploits of a young hero the USA Character Approved Blog has called "the Early American James Bond."

Also in my mail, this hilariously cheesy but fun sounding horror story from Kelley Armstrong: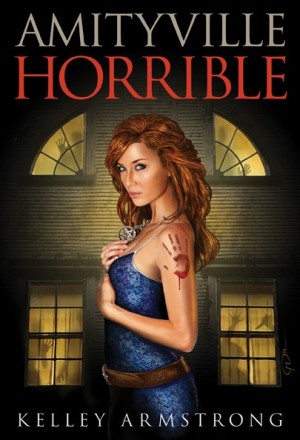 Jaime Vegas—spiritualist, entertainer and, unbeknownst to her audience, real-life necromancer—swore she'd never do another reality ghost show after the last fiasco. But when she's railroaded into a charity gig, she finds herself back on the set, this time with a cast of photogenic college kids, an up-and¬-coming Russian spiritualist, and a tale of missing girls and murder in New England. It's cheesy, but that's show business. With her werewolf Alpha lover, Jeremy Danvers, along to keep her nights interesting, it's not so bad really. Until the bloody ghosts show up. Jaime has never faced spirits like these, and no matter how hard she tries, they won't be ignored.

Then, there's this limited edition reissue of a classic that I remember reading aaaages ago as a kid: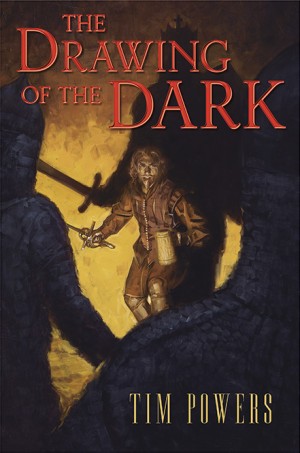 In 1529 the vast Turkish army threatens Vienna and all of Europe, but at the core of the conflict is the fabled Herzwesten beer, brewed in Vienna ever since the city was a Celtic village. And from both East and West, ancient supernatural forces are gathering to take part in the fight.

Gray-haired soldier of fortune Brian Duffy, hired to be a bouncer at the inn that houses the brewery, only hopes to find the girl he was in love with years ago—but he learns to his dismay that he is a crucial figure in a centuries-old war for the heart of the civilized world.

Swept up in the bloodshed and sorcery of the epic Siege of Vienna, fighting Eastern demons and leading mythological Western allies, Duffy learns his true identity and destiny in the crucible of a war that decided the fate of Europe.

And then finally, for something completely unrelated, two YA books I'm very excited to read. This one had me at Superbad meets Spaceballs:
It's Superbad meets Spaceballs in this hilarious extraterrestrial road trip!

Just a few days before prom, Bennett pulls off something he never imagined possible: his dream girl, Sophie, agrees to be his date. Moments afterward, however, he watches Sophie get abducted by aliens in the middle of the New Mexico desert.

Faced with a dateless prom (and likely kidnapping charges), Bennett does the only thing he can think of: he catches a ride into outer space with a band of extraterrestrial musicians to bring her back.

Can he navigate alien concert venues, an extraterrestrial reality show, and the band's outlandish egos to rescue his date in time for the big dance? Fans of King Dork and Winger won't want to miss this!

Last but not least, look at this gorgeous cover! I cannot wait to read this futuristic dystopia that sounds actually like it's right up my alley: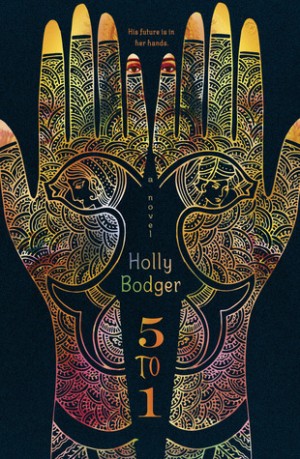 In the year 2054, after decades of gender selection, India now has a ratio of five boys for every girl, making women an incredibly valuable commodity. Tired of marrying off their daughters to the highest bidder and determined to finally make marriage fair, the women who form the country of Koyanagar have instituted a series of tests so that every boy has the chance to win a wife.

Sudasa, though, doesn't want to be a wife, and Kiran, a boy forced to compete in the test to become her husband, has other plans as well. As the tests advance, Sudasa and Kiran thwart each other at every turn until they slowly realize that they just might want the same thing.

This beautiful, unique novel is told from alternating points of view-Sudasa's in verse and Kiran's in prose-allowing readers to experience both characters' pain and their brave struggle for hope.

And that's it from us! What books do you have on YOUR radar?