"On The Smugglers' Radar" is a new feature for books that have caught our eye: books we have heard of via other bloggers, directly from publishers, and/or from our regular incursions into the Amazon jungle. Thus, the Smugglers' Radar was born. Because we want far more books than we can possibly buy or review (what else is new?), we thought we would make the Smugglers' Radar into a weekly feature – so YOU can tell us which books you have on your radar as well!
On Ana's Radar
I was perusing NetGalley the other day and came across two titles that I put on my radar immediately. The first one is a LGBT novel…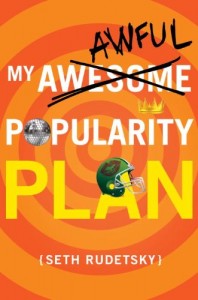 ustin has two goals for sophomore year: to date Chuck, the hottest boy in school, and to become the king of Cool U, the table in the cafeteria where the "in" crowd sits. Unfortunately, he has the wrong look (short, plump, Brillo-pad curls), he has the wrong interests (Broadway, chorus violin), and he has the wrong friends (Spencer, into Eastern religions, and Mary Ann, who doesn't shave her armpits). And Chuck? Well, he's not gay; he's dating Becky, a girl in chorus with whom Justin is friendly.But Justin is determined.In detention one day (because he saw Chuck get it first), Justin comes up with a perfect plan: to allow Becky to continue dating Chuck, whom Becky's dad hates. They will pretend that Becky is dating Justin, whom Becky's dad loves. And when Becky and Justin go out on a fake date, Chuck will meet up with them for a real date with Becky. Chuck's bound to find Justin irresistable, right? What could go wrong? Seth Rudetsky's first novel for young adults is endearingly human, and laugh-out-loud funny, and any kid who ever aspired to Cool U will find Justin a welcome ally in the fight for popularity.

…and the second one a Contemp YA retelling of Gilgamesh!!!!!!!!!! BE STILL MY HEART.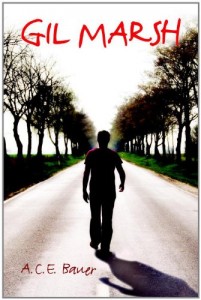 Good looking, athletic, and smart, Gill Marsh is the most popular kid at Uruk High School, even though he is only a junior. When Enko, a new kid from Montreal, shows up, Gil is wary. Yet Enko is easy going and matches Gil's athletic prowess without being a threat. Soon, the two become inseparable friends, practicing, studying, and double-dating.

Then suddenly, to everyone's shock, Enko succombs to an aggressive cancer.

When Enko's parents take his body and return to Canada, Gil is unable to even say good bye. He is inconsolable. Determined to find Enko's grave, Gil sneaks away and heads north.

Closely based on the ancient story of Gilgamesh, the Sumerian King from 3000 BC, A. C. E. Bauer has carefully woven the classic elements of myth to follow Gil's quest and explore the grief and growth of a young man.

I love Fantasy YA and I wish there was more of it, hopefully this one will fit the bill…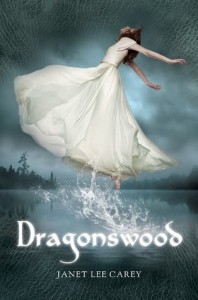 Wilde Island is in an uproar after the recent death of its king. The uneasy pact between dragons, fairies, and humans is fraying, and a bloodthirsty witch hunter with a hidden agenda whips villages into frenzies with wild accusations. Tess, a blacksmith's daughter from a tiny hamlet near the mysterious Dragonswood, finds herself caught in the crosshairs of fate when she is accused of witchery and has to flee for her life along with her two best friends.

Not even Tess's power to see the future can help the girls as they set off on their desperate journey, but she keeps having visions of a man wielding a sword. And when she finally meets him, Tess has no idea how to handle the magnetic attraction she feels for him, or the elusive call she hears from the heart of the Dragonswood.

In this epic romance, an ancient prophecy comes true in a way neither dragon, fairy, nor human would have predicted..

Speaking of Fantasy, I really love Pyr's covers and this one is no different. Not a lot of information about what the book but it is certainly on my radar now: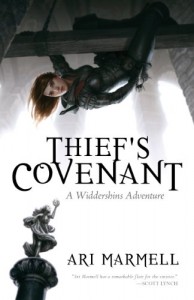 Another YA Fantasy that looks and sounds great: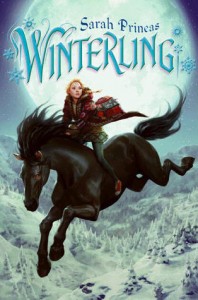 With her boundless curiosity and wild spirit, Fer has always felt that she doesn't belong. Not when the forest is calling to her, when the rush of wind through branches feels more real than school or the quiet farms near her house. Then she saves an injured creature—he looks like a boy, but he's really something else. He knows who Fer truly is, and invites her through the Way, a passage to a strange, dangerous land.

Fer feels an instant attachment to this realm, where magic is real and oaths forge bonds stronger than iron. But a powerful huntress named the Mor rules here, and Fer can sense that the land is perilously out of balance. Fer must unlock the secrets about the parents she never knew and claim her true place before the worlds on both sides of the Way descend into endless winter.

Sarah Prineas captivates in this fantasy-adventure about a girl who must find within herself the power to set right a terrible evil.

On Thea's Radar
This title sounds a lot like The Compound, which sounds a lot like any number of Twilight Zone reruns, but I love this sort of story so I'm excited. Ahem.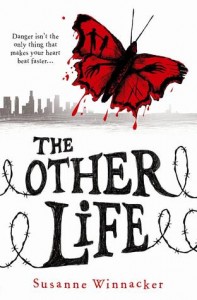 Sherry and her family have lived sealed in a bunker in the garden since things went wrong up above. Her grandfather has been in the freezer for the last three months, her parents are at each other's throats and two minutes ago they ran out of food.

Sherry and her father leave the safety of the bunker and find a devastated and empty LA, smashed to pieces by bombs and haunted by 'Weepers' – rabid humans infected with a weaponized rabies virus.

While searching for food in a supermarket, Sherry's father disappears and Sherry is saved by Joshua, a boy-hunter. He takes her to Safe-haven, a tumble-down vineyard in the hills outside LA, where a handful of other survivors are picking up the pieces of their 'other lives'. As she falls in love for the first time, Sherry must save her father, stay alive and keep Joshua safe when his desire for vengeance threatens them all.

Another goodreads find! This cover is utterly ridiculous, but I'm intrigued by the synopsis (there aren't too many merman stories out there…).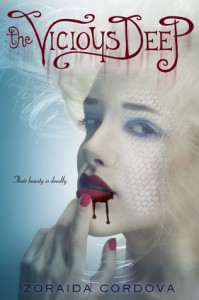 Set against the backdrop of a Coney Island summer comes The Vicious Deep, the story of sixteen year old Tristan Hart whose life is turned upside down when the mermaids make an unscheduled return to land in search of their new king.

When a sudden storm pulls Tristan from lifeguard duty into a deadly riptide, he discovers what he really is—a prince of the Sea Court. Turns out, his girlfriend hopping and talents as a swimmer aren't caused by his teenage prime hormones after all.

In this modern Arthurian tale with a twist, when all a guy wants to do is get The Girl and enjoy the freak show that is a Coney Island summer, Tristan has to fight for his life, the lives of his friends, and his humanity, if he still wants it, as he's caught in a race for a throne that is as ancient as the gods.

This title's pub date is coming up, and it sounds like deliciously old school Stephen King-esque horror fun.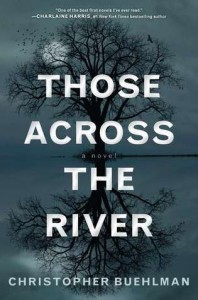 Failed academic Frank Nichols and his wife, Eudora, have arrived in the sleepy Georgia town of Whitbrow, where Frank hopes to write a history of his family's old estate-the Savoyard Plantation- and the horrors that occurred there. At first, the quaint, rural ways of their new neighbors seem to be everything they wanted. But there is an unspoken dread that the townsfolk have lived with for generations. A presence that demands sacrifice.

It comes from the shadowy woods across the river, where the ruins of Savoyard still stand. Where a longstanding debt of blood has never been forgotten.

A debt that has been waiting patiently for Frank Nichols's homecoming…

This book, also coming up soon, is billed as Vampire Academy meets the Hunger Games/Lost. Ok, I'm completely sold (even if the cover is cheesy and Twilighty).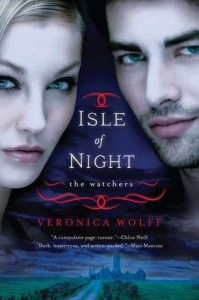 Is life offering fewer and fewer options? Then join the dead.

When Annelise meets dark and seductive Ronan, he promises her a new life-if she has the courage to chance the unknown. Now, she's whisked away to a mysterious island and pitted against other female recruits to become a Watcher-girls who are partnered with vampires and assist them in their missions. To survive and become a Watcher, Annelise has to beat out every other girl, but she's determined to do so, because to fail doesn't mean dishonor-it means death.

Another MG title that looks pretty good…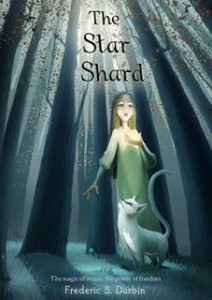 Twelve-year-old Cymbril is a slave on Thunder Rake, a gigantic wagon-city that rolls from town to town carrying goods to be sold by its resident merchants.

The Rake's master purchases a new slave, a mysterious boy named Loric who is one of the magical Fey. Because he can see in the dark, Loric's duty is to guide the Rake through the treacherous wilderness at night.

Cymbril and Loric secretly join forces to plan their escape — soon the two friends thread their way through a series of increasing dangers, encountering an enchanted market and deadly monsters as their one chance for freedom draws nearer.

This upcoming scifi title from Tor – from author Joan Slonczewski – sounds wonderful.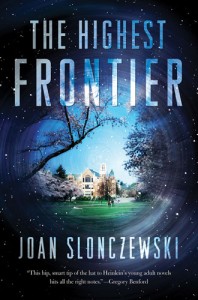 One of the most respected writers of hard SF, it has been more than ten years since Joan Slonczewski's last novel. Now she returns with a spectacular tour de force of the college of the future, in orbit. Jennifer Ramos Kennedy, a girl from a rich and politically influential family (a distant relation descended from the famous Kennedy clan), whose twin brother has died in an accident and left her bereft, is about to enter her freshman year at Frontera College.

Frontera is an exciting school built with media money, and a bit from tribal casinos too, dedicated to educating the best and brightest of this future world. We accompany Jenny as she proceeds through her early days at school, encountering surprises and wonders and some unpleasant problems. The Earth is altered by global warming, and an invasive alien species called ultraphytes threatens the surviving ecosystem. Jenny is being raised for great things, but while she's in school she just wants to do her homework, go on a few dates, and get by. The world that Jenny is living in is one of the most fascinating and creative in contemporary SF, and the problems Jenny faces will involve every reader, young and old.

And, last one I promise, this second book in the As the World Dies trilogy by Rhiannon Frater. I have book 1 which I solemnly vow to review soon, and book 2 looks just as enticing.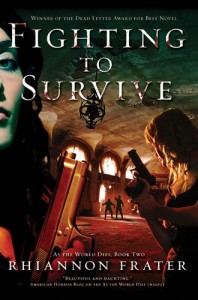 Picking up whereThe First Days ends, Fighting to Survive features the further zombie-killing, civilization-saving adventures of a pair of sexy, kick butt heroines and the men who love them. A hundred or so survivors of the zombie plague have found tenuous safety in the walled off center of a small Texas town. Now the hard work of survival begins—finding enough food; creating safe, weather-resistant shelter; establishing laws; and fighting off both the undead who want to eat them and the living bandits who want to rob and kill them.

Fighting to Survive won the Dead Letter Award for Best Novel from Mail Order Zombie. The first book in the As the World Dies trilogy, The First Days also won the Dead Letter Award and was named one of the Best Zombie Books of the Decade by the Harrisburg Book Examiner. Tor Books began bringing this series to a wider audience with the Spring 2011 publication of The First Days.

And that's it from us! What books do you have on YOUR radar?