"On The Smugglers' Radar" is a feature for books that have caught our eye: books we have heard of via other bloggers, directly from publishers, and/or from our regular incursions into the Amazon jungle. Thus, the Smugglers' Radar was born. Because we want far more books than we can possibly buy or review (what else is new?), we thought we would make the Smugglers' Radar into a weekly feature – so YOU can tell us which books you have on your radar as well!
On Ana's Radar:
I am completely in love with the cover for The Serpent's Secret: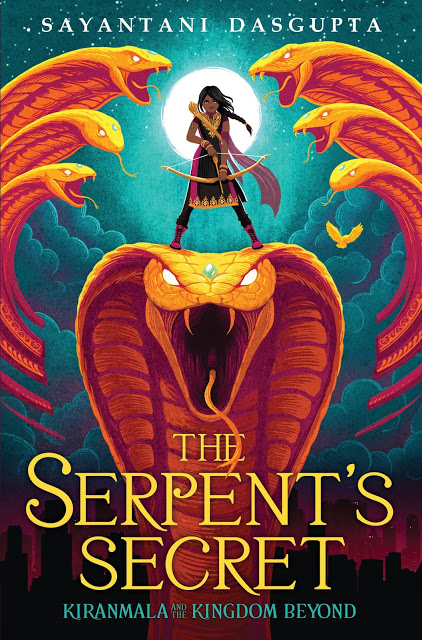 The Serpent's Secret tells the story of interdimensional demon slayer Kiranmala Desi, a girl who thinks she is just a regular sixth grader from Parsippany, New Jersey. That is, until the morning of her 12th birthday, when her parents mysteriously vanish and a drooling rakkhosh demon crashes into her kitchen, determined to eat her alive. Turns out there might be some truth to her parents' wacky stories, and that she might be a real Indian princess destined to fight demons and serpents and all the other evil in the multiverse!

I saw this on NetGalley and I love the cover too: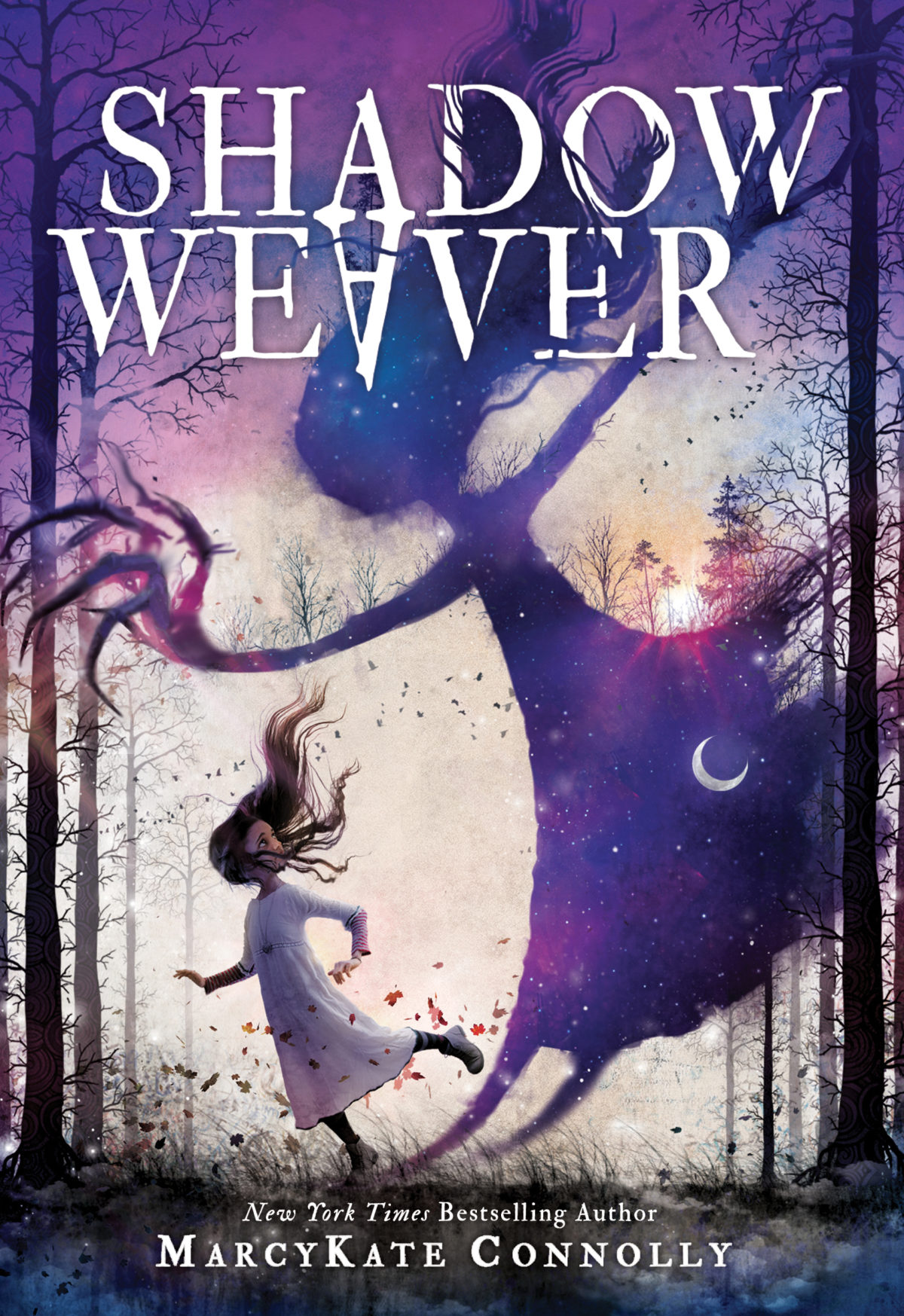 Emmeline can manipulate shadows, but what happens when her shadow starts craving a life of its own?

Emmeline's gift to control and manipulate shadows makes her the subject of mockery…and fear. Forbidden to leave home by her parents, Emmeline's closest confidant is her own shadow, Dar. When a noble stranger visits and offers her parents a cure, Emmeline is terrified of losing her power—and her only friend. So Dar proposes a deal: she will change the noble's mind if Emmeline will help her become flesh.

When the man ends up in a coma, Emmeline is stunned—and blamed. Now forced to flee, her only hope of clearing her name is to find a way to give the shadow she's no longer sure she can trust what it craves—life.

I never got around to reading The Jumbies and now that the sequel is coming out, I kinda feel like I need to: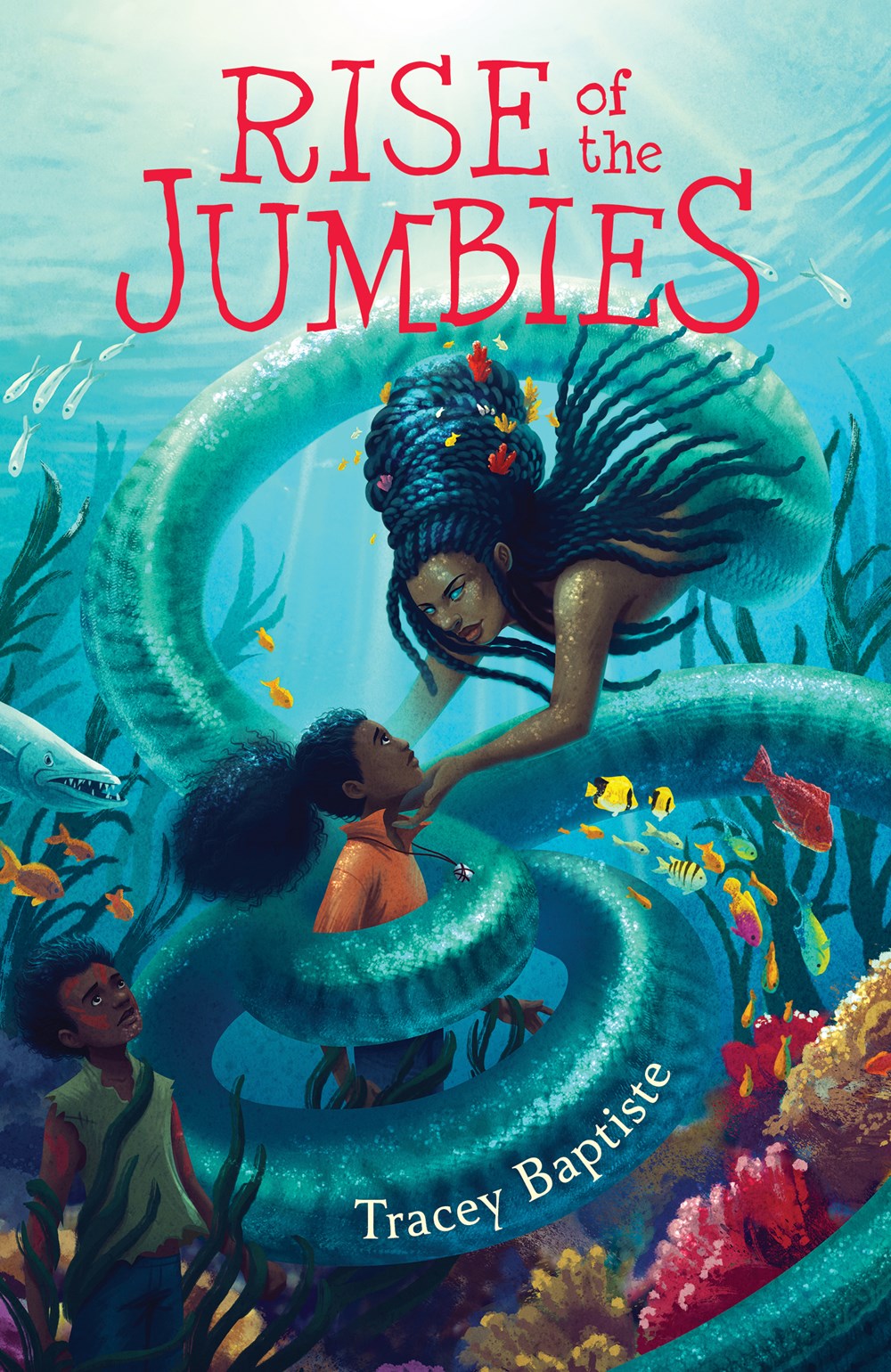 Corinne LaMer defeated the wicked jumbie Severine months ago, but things haven't exactly gone back to normal in her Caribbean island home. Everyone knows Corinne is half-jumbie, and many of her neighbors treat her with mistrust. When local children begin to go missing, snatched from the beach and vanishing into wells, suspicious eyes turn to Corinne.

To rescue the missing children and clear her own name, Corinne goes deep into the ocean to find Mama D'Leau, the dangerous jumbie who rules the sea. But Mama D'Leau's help comes with a price. Corinne and her friends Dru, Bouki, and Malik must travel with mermaids across the ocean to the shores of Ghana to fetch a powerful object for Mama D'Leau. The only thing more perilous than Corinne's adventures across the sea is the foe that waits for her back home.

With its action-packed storytelling, diverse characters, and inventive twists on Caribbean and West African mythology and fairy tales, Rise of the Jumbies will appeal to readers of A Snicker of Magic, A Tale Dark and Grimm, and Where the Mountain Meets the Moon.

An intriguing psychological thriller: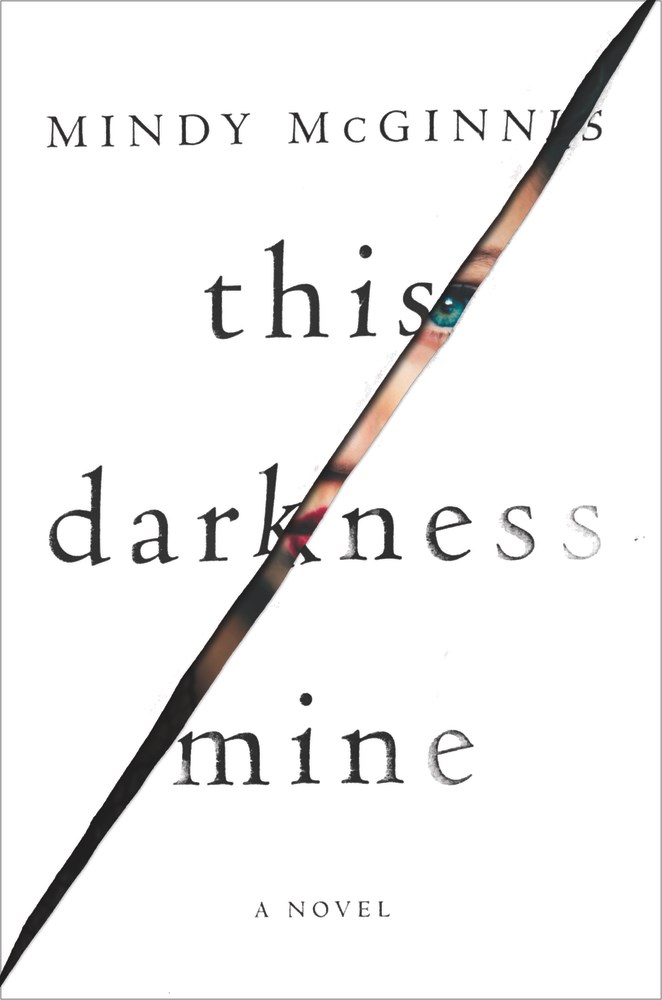 From Edgar Award–winning author Mindy McGinnis comes a dark and riveting psychological thriller about a dangerous split-personality love triangle that begins to fracture the life Sasha Stone has so meticulously built. A gripping look at what it means to give away the heart . . . that isn't yours to give.
Sasha Stone knows her place—first-chair clarinet, top of her class, and at the side of her oxford-wearing boyfriend. She's worked her entire life to ensure her path to Oberlin Conservatory as a star musician is perfectly paved, each step ticking like a metronome.

But suddenly there's a fork in the road in the shape of Isaac Harver. Her body shifts toward him when he walks by, her skin misses his touch even though she's never known it, and she relishes the smell of him—smoke, beer, and trouble, all the things she's avoided to get where she is. Even worse, every time he's near Sasha, her heart stops, literally. Why does he know her so well—too well—and she doesn't know him at all?

Sasha discovers that her by-the-book life began by ending another's: the twin sister she absorbed in the womb. But that doesn't explain the gaps of missing time in her practice schedule or the memories she has of things she certainly never did with Isaac. As Sasha loses her much-cherished control, her life—and heart—become more entangled with Isaac. Armed with the knowledge that her heart might not be hers alone, Sasha must decide what she's willing to do—and who she's willing to hurt—to take it back.

On Thea's Radar:
First up on my radar, an ARC that I just received in the mail: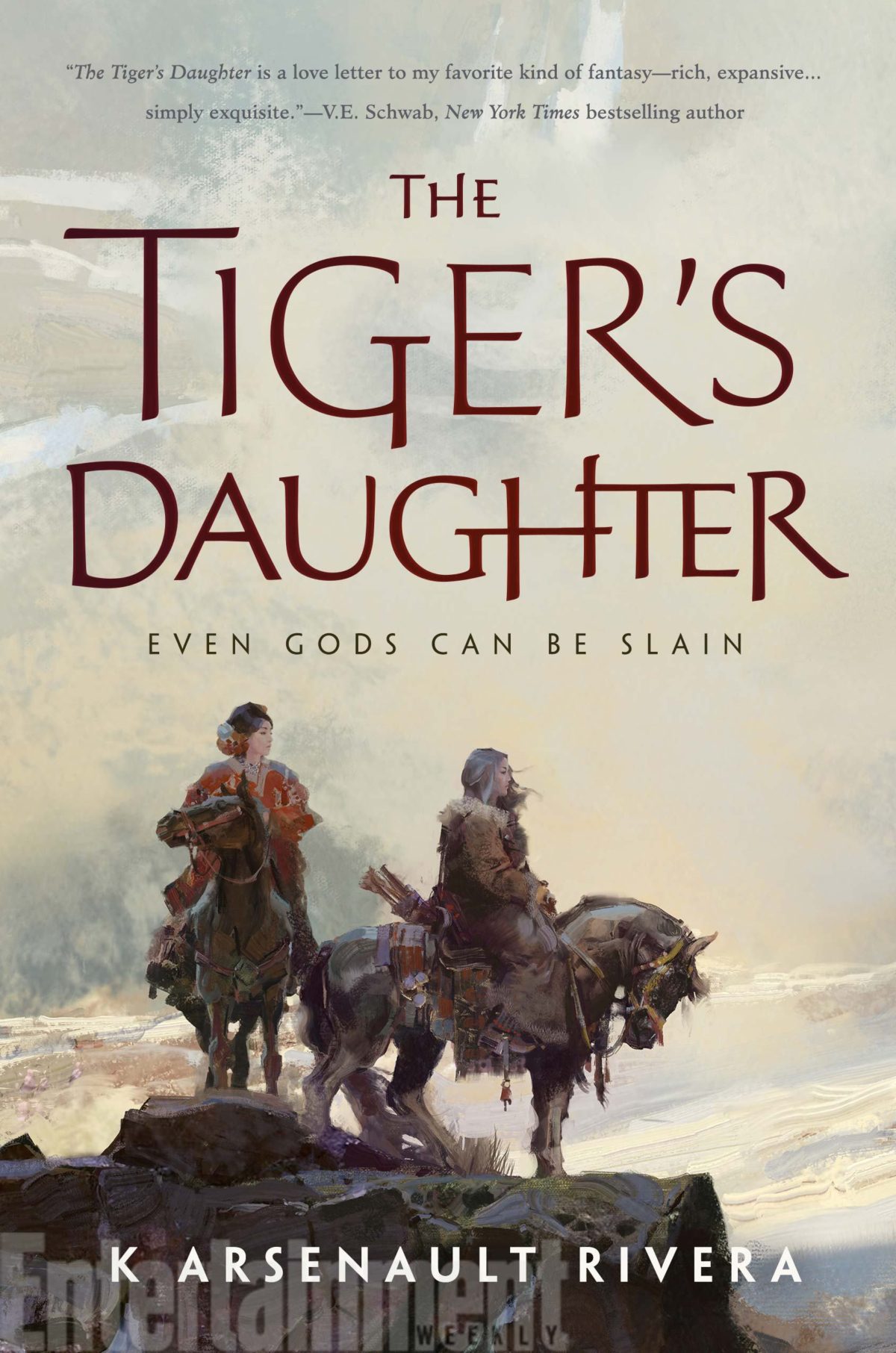 Even gods can be slain….

The Hokkaran empire has conquered every land within their bold reach?but failed to notice a lurking darkness festering within the people. Now, their border walls begin to crumble, and villages fall to demons swarming out of the forests.

Away on the silver steppes, the remaining tribes of nomadic Qorin retreat and protect their own, having bartered a treaty with the empire, exchanging inheritance through the dynasties. It is up to two young warriors, raised together across borders since their prophesied birth, to save the world from the encroaching demons.

This is the story of an infamous Qorin warrior, Barsalayaa Shefali, a spoiled divine warrior empress, O-Shizuka, and a power that can reach through time and space to save a land from a truly insidious evil.

Next up, the next book in the adult spinoff John Wayne Cleaver series–I really need to read these soon.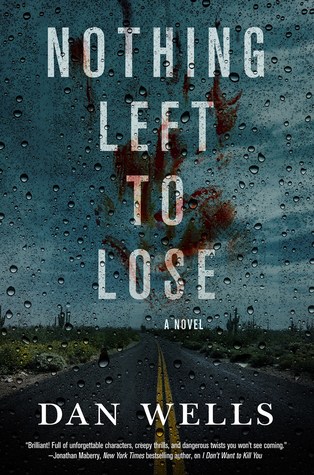 Hi. My name is John Cleaver, and I hunt monsters. I used to do it alone, and then for a while I did it with a team of government specialists, and then the monsters found us and killed almost everyone, and now I hunt them alone again.

This is my story.

In this thrilling installment in the John Wayne Cleaver series, Dan Wells brings his beloved antihero into a final confrontation with the Withered. Nothing Left to Lose is a conclusion that is both completely compelling and completely unexpected.

I really enjoyed Peter Clines' The Fold, so I'm interested in reading this new book: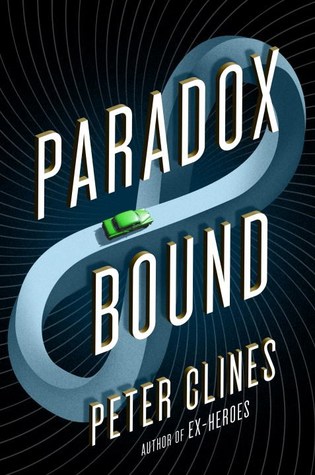 An ingenious, irresistible new time-travel thriller from the author of The Fold and the Ex-Heroes series

Eli's willing to admit it: he's a little obsessed with the mysterious woman he met years ago. Okay, maybe a lot obsessed. But come on, how often do you meet someone who's driving a hundred-year-old car, clad in Revolutionary-War era clothes, wielding an oddly modified flintlock rifle—someone who pauses just long enough to reveal strange things about you and your world before disappearing in a cloud of gunfire and a squeal of tires?

So when the traveler finally reappears in his life, Eli is determined that this time he's not going to let her go without getting some answers. But his determination soon leads him into a strange, dangerous world and a chase not just across the country but through a hundred years of history—with nothing less than America's past, present, and future at stake.

Also: one of my absolute favorite hard SF authors, Stephen Baxter, wrote an authorized sequel to War of the Worlds. I cannot wait to read it: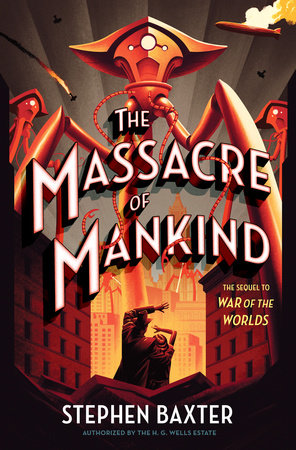 It has been 14 years since the Martians invaded England. The world has moved on, always watching the skies but content that we know how to defeat the Martian menace. Machinery looted from the abandoned capsules and war-machines has led to technological leaps forward. The Martians are vulnerable to earth germs. The Army is prepared.

So when the signs of launches on Mars are seen, there seems little reason to worry. Unless you listen to one man, Walter Jenkins, the narrator of Wells' book. He is sure that the Martians have learned, adapted, understood their defeat.

He is right.

Thrust into the chaos of a new invasion, a journalist – sister-in-law to Walter Jenkins – must survive, escape and report on the war.

The Massacre of Mankind has begun.

And last but not least, this Indian-inspired fantasy novel: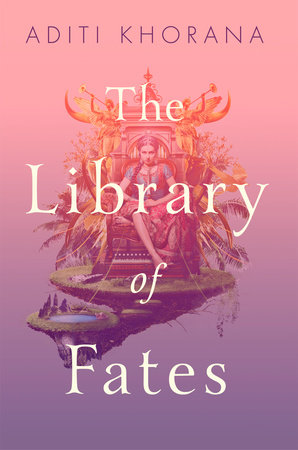 A romantic coming-of-age fantasy tale steeped in Indian folklore, perfect for fans of The Star-Touched Queen and The Wrath and the Dawn

No one is entirely certain what brings the Emperor Sikander to Shalingar. Until now, the idyllic kingdom has been immune to his many violent conquests. To keep the visit friendly, Princess Amrita has offered herself as his bride, sacrificing everything—family, her childhood love, and her freedom—to save her people. But her offer isn't enough.

The palace is soon under siege, and Amrita finds herself a fugitive, utterly alone but for an oracle named Thala, who was kept by Sikander as a slave and managed to escape amid the chaos. With nothing and no one else to turn to, Amrita and Thala are forced to rely on one another. But while Amrita feels responsible for her kingdom and sets out to warn her people, the newly free Thala has no such ties. She encourages Amrita to go on a quest to find the fabled Library of All Things, where it is possible for each of them to reverse their fates. To go back to before Sikander took everything from them.

Stripped of all that she loves, caught between her rosy past and an unknown future, will Amrita be able to restore what was lost, or does another life—and another love—await?

And that's it from us! What books do YOU have on your radar?