"On The Smugglers' Radar" is a feature for books that have caught our eye: books we have heard of via other bloggers, directly from publishers, and/or from our regular incursions into the Amazon jungle. Thus, the Smugglers' Radar was born. Because we want far more books than we can possibly buy or review (what else is new?), we thought we would make the Smugglers' Radar into a weekly feature – so YOU can tell us which books you have on your radar as well!
On Ana's Radar:
So I was checking out Tor's catalogue and came across this YA series by Elizabeth Haydon that looks amazing and I have no idea how I missed it? The first book: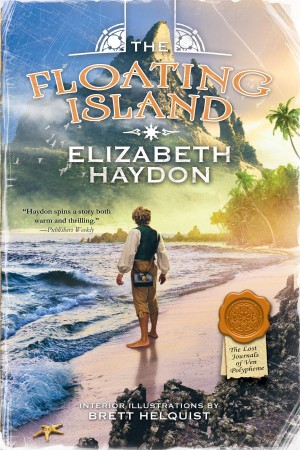 Long ago, in the Second Age of history, a young Nain explorer by the name of Ven Polypheme traveled much of the known and unknown world, recording his adventures. Recently discovered by archaeologists, a few fragments of his original journals are reproduced in this book. Great care has been taken to reconstruct the parts of the journal that did not survive, so that a whole story can be told…

Charles Magnus Ven Polypheme–known as Ven–is the youngest son of a long line of famous shipwrights. He dreams not of building ships, but of sailing them to far-off lands where magic thrives. Ven gets his chance when he is chosen to direct the Inspection of his family's latest ship–and sets sail on the journey of a lifetime.

Attacked by fire pirates, lost at sea and near death, Ven is rescued by a passing ship on its way to the Island of Serendair. Thankful to be alive, little does Ven know that the pirate attack–and his subsequent rescue–may not have been an accident. Shadowy figures are hunting for the famed Floating Island, the only source of the mystical Water of Life. They think Ven can lead them to this treasure, and will stop at nothing to get it–even murder.

In a narrative that alternates entries from his journals and drawings from his sketchbooks, Ven begins the famous chronicles of his exciting and exotic adventures–adventures that would later earn him renown as the author of The Book of All Human Knowledge and All the World's Magic.

I had conflicted feelings about The Six-Gun Tarot by R.S. Belcher but I am totes on board to read the second book in the series:
R. S. Belcher's debut novel, The Six-Gun Tarot, was enthusiastically greeted by critics and readers, who praised its wildly inventive mixture of dark fantasy, steampunk, and the Wild West. Now Belcher returns to Golgotha, Nevada, a bustling frontier town that hides more than its fair share of unnatural secrets.

1870. A haven for the blessed and the damned, including a fallen angel, a mad scientist, a pirate queen, and a deputy who is kin to coyotes, Golgotha has come through many nightmarish trials, but now an army of thirty-two outlaws, lunatics, serial killers, and cannibals are converging on the town, drawn by a grisly relic that dates back to the Donner Party…and the dawn of humanity.

Sheriff Jon Highfather and his deputies already have their hands full dealing with train robbers, a mysterious series of brutal murders, and the usual outbreaks of weirdness. But with thirty-two of the most vicious killers on Earth riding into Golgotha in just a few day's time, the town and its people will be tested as never before—and some of them will never be the same.

The Shotgun Arcana is even more spectacularly ambitious and imaginative than The Six-Gun Tarot, and confirms R. S. Belcher's status as a rising star.

I can't believe I still haven't read any books by Beth Bernobich. Maybe I ought to start with this new book coming out in October:
A fantastical nineteenth century alternate historical steampunk romp from the critically acclaimed author of the River of Souls trilogy

Éire is one of the most powerful empires in the world. The Anglian Dependencies are a dusty backwater filled with resentful colonial subjects, Europe is a disjointed mess, and many look to Éire for stability and peace. In a series of braided stories, Beth Bernobich has created a tale about the brilliant Éireann scientists who have already bent the laws of nature for Man's benefit. And who now are striving to conquer the nature of time.

The Golden Octopus: Áine Lasairíona Devereaux, the young Queen of Éire, balances Court politics while pursing the Crown's goals of furthering scientific discovery. When those discoveries lead to the death and madness of those she loves, Áine must choose between her heart and her duty to her kingdom.

A Flight of Numbers Fantastique Strange: Síomón Madóc is desperately trying to discover who is killing the brightest of Éire's mathematicians. The key to saving lives lies in the future…and Síomón must figure out a way to get there.

Ars Memoriae: Éireann spymaster Aidrean Ó Deághaidh goes to the kingdom of Montenegro to investigate rumors of great unrest. But Ó Deághaidh is tormented by visions of a different timeline and suspects that someone in his own government is playing a double game….

The Time Roads: Éire stands on the brink of the modern age, but old troubles still plague the kingdom. An encounter with a mysterious stranger near death holds the clue to both the past and the future of the nation.

Oh yay! Michelle Harrison has a new novel coming out and it's connected to her fabulous Thirteen Treasures series! Hooray!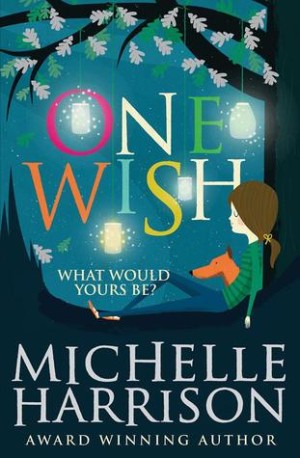 One wish only, understood? There are rules, so listen good . . .

The Spinney Wicket Wishing Tree can grant your heart's desire – just wish out loud, or hang a message from its branches. It sounds as though the Wishing Tree is just a sweet old tradition, but Tanya is only too aware how real its magic could be.

Tanya can see fairies, and would love to meet someone else can see them too. When she meets Ratty and his cheeky fairy, Turpin, it seems at last she's found them. But Ratty has a secret, and a dangerous enemy who'll stop at nothing to get to him.

Tanya must use her one wish to save her new friend – but wishes should be used wisely . . .

I've enjoyed the two books in the Wide Open series by Deborah Coates so far and am looking forward to the third (and final?? boooooo) instalment: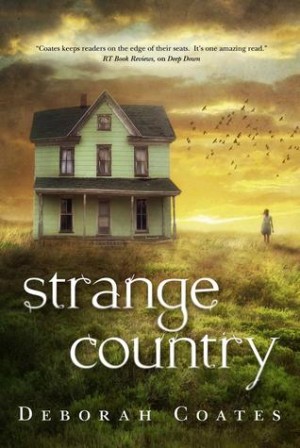 On Thea's Radar:
Ooh! I second the excitement for the new R.S. Belcher and Beth Bernobich! First up on my radar this week is this blend of science fiction and fantasy/astrology novel that looks promising: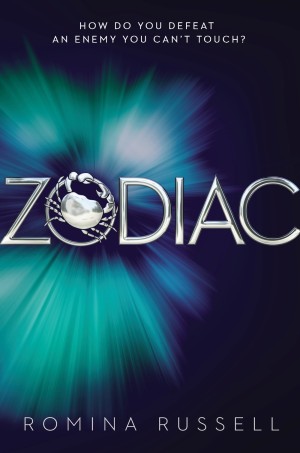 At the dawn of time, the Zodiac Universe was made up of thirteen solar systems—Houses— each one named for the astrological sign of its citizens. Only twelve Houses remain, and the Zodiac Universe has enjoyed peace for centuries.

Then a terrifying blast tears through Cancer, killing millions of citizens. Now Rho, an intuitive young Guardian, must unite the twelve Houses of the Zodiac before an ancient, power-hungry evil destroys their world. But who amongst the vastly different Houses will believe Rho's story that Ochus, the banished thirteenth guardian from Zodiac lore, is not only real but is determined to get revenge on everyone from Virgo to Leo and back again?

And who can Rho trust in a world defined by differences?

A new Sherwood Smith YA novel? SHUT UP AND TAKE MY MONEY!
Welcome to speculative fiction's new frontier!

Decades ago, the United States underwent the Change—suddenly, all electricity was gone, and people developed unusual powers. Society fell apart. People came together in small enclaves, fighting to create new cities in a land with no rules. Las Anclas, in what was once Southern California, is one of those cities. When Ross, a teenage prospector, comes to town, he throws Las Anclas's existing tensions into high relief, leading to shifting allegiances between those with powers and those who prefer "pure blood." Fast-paced, enormously cinematic, and full of inventive world-building, diverse characters, and moral complexity, Stranger is speculative fiction and its best—and its most true to our lives.

This next book sounds interesting, but potentially hugely problematic and exploitative. I'm choosing to be positive and interested, right now, though: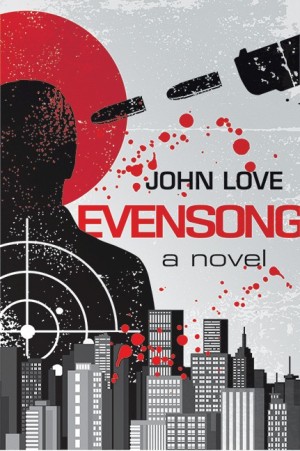 A near-future thriller where the fate of the world rests on peacekeepers that resort to deadly measures.

The future is a dangerous place. Keeping the world stable and peaceful when competing corporate interests and nation-states battle for power, wealth, and prestige has only gotten harder over the years. But that's the United Nations' job. So the UN has changed along with the rest of the world. When the UN's "soft" diplomacy fails, it has harder options. Quiet, scalpel-like options: the Dead-biologically enhanced secret operatives created by the UN to solve the problems no one else can.

Anwar Abbas is one of the Dead, and one of the deadliest human beings on the planet. When the controller-general of the UN asks him to perform a simple bodyguard mission, he's insulted. And resentful. But he takes the job. Because that's who he is and what he does.

Anwar is asked to protect the host of an important UN conference, the beautiful Olivia del Sarto. Olivia is the head of one of the fastest-growing churches in the world, and in her rise to power she has made incredibly wealthy enemies.

As they ignite a torrid affair, Anwar must uncover the conspiracy that threatens to destroy her, and the UN-as well as all of the Dead.

This impending apocalypse (by…artificial intelligence?) novel also sounds very promising – I'm in an end of the world by robot kind of mood.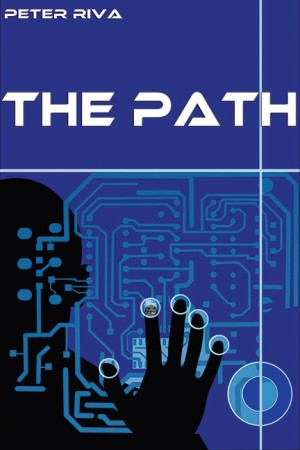 All life on earth is about to be terminated by an entity as old as the galaxy itself. To make matters worse, Simon has broken everything already.

In a future world that is run by computer systems and that is without want, how can a man find his role? Then, if the very computers he works on to try to make them more human suddenly try to kill him, revealing a secret so vast that it affects every living soul on the planet, can that man be a hero?

These are the questions that face the stumbling, comic, and certainly flawed Simon Bank. His job is to work with the System's artificial intelligence, making it fit more perfectly into human society so that it can keep the country running smoothly. But when the System threatens the peaceful world he knows, Simon suddenly must rush to save his own life, as well as the life of everyone on earth. Forced to reassess everything that he thought he knew, he is caught within circumstances way beyond his control.

Simon's only hope is to rely on intellect and instincts he didn't know he had, and on new friends, not all of them human, to change himself and all humanity. And he doesn't have much time.

This book had me at Victorian science fiction, arcane exploration, and planetary romance.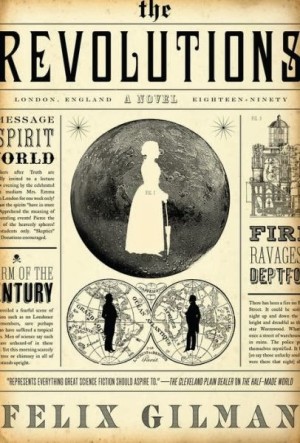 Following his spectacularly reviewed Half-Made World duology, Felix Gilman pens a sweeping stand-alone tale of Victorian science fiction, arcane exploration, and planetary romance.

In 1893, young journalist Arthur Shaw is at work in the British Museum Reading Room when the Great Storm hits London, wreaking unprecedented damage. In its aftermath, Arthur's newspaper closes, owing him money, and all his debts come due at once. His fiancé Josephine takes a job as a stenographer for some of the fashionable spiritualist and occult societies of fin de siècle London society. At one of her meetings, Arthur is given a job lead for what seems to be accounting work, but at a salary many times what any clerk could expect. The work is long and peculiar, as the workers spend all day performing unnerving calculations that make them hallucinate or even go mad, but the money is compelling.

Things are beginning to look up when the perils of dabbling in the esoteric suddenly come to a head: A war breaks out between competing magical societies. Josephine joins one of them for a hazardous occult exploration—an experiment which threatens to leave her stranded at the outer limits of consciousness, among the celestial spheres.

Arthur won't give up his great love so easily, and hunts for a way to save her, as Josephine fights for survival…somewhere in the vicinity of Mars.

Last but not least, there's this book which isn't my usual fare (more of an Ana book than a Thea book), but it sounds really fascinating and a little heartbreaking. I'm in.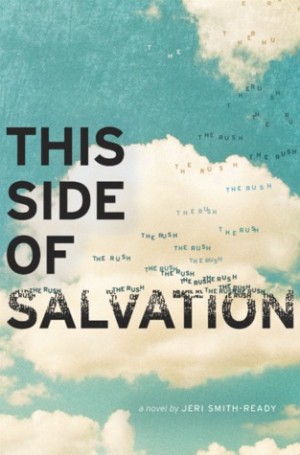 Everyone mourns differently. When his older brother was killed, David got angry. As in, fist-meets-someone-else's-face furious. But his parents? They got religious. David's still figuring out his relationship with a higher power, but there's one thing he does know for sure: The closer he gets to new-girl Bailey, the better, brighter, happier, more he feels.
?
Then his parents start cutting all their worldly ties in to prepare for the Rush, the divine moment when the faithful will be whisked off to Heaven…and they want David to do the same. David's torn. There's a big difference between living in the moment and giving up his best friend, varsity baseball, and Bailey–especially Bailey–in hope of salvation.?

But when he comes home late from prom, and late for the Rush, to find that his parents have vanished, David is in more trouble than he ever could have imagined….

And that's it from us! What books do you have on your radar?