"On The Smugglers' Radar" is a feature for books that have caught our eye: books we have heard of via other bloggers, directly from publishers, and/or from our regular incursions into the Amazon jungle. Thus, the Smugglers' Radar was born. Because we want far more books than we can possibly buy or review (what else is new?), we thought we would make the Smugglers' Radar into a weekly feature – so YOU can tell us which books you have on your radar as well!
On Ana's Radar:
I am still to read After Atlas by Emma Newman (sequel/companion to the excellent Planetfall) but just found out that there will be a third book in the series!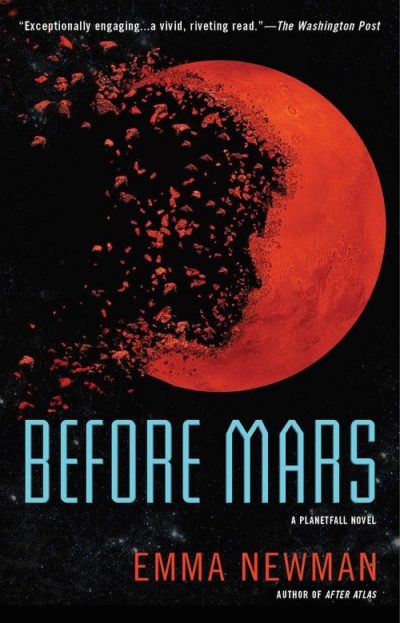 Acclaimed author Emma Newman returns to the captivating Planetfall universe with a standalone dark tale of a woman stationed on Mars who slowly starts to doubt her own memories and sanity.

After months of travel, Anna Kubrick finally arrives on Mars for her new job as a geologist and de facto artist-in-residence. Already she feels like she is losing the connection with her husband and baby at home on Earth–and she'll be on Mars for over a year. Throwing herself into her work, she tries her best to fit in with the team.

But in her new room on the base, Anna finds a mysterious note written in her own handwriting, warning her not to trust the colony psychologist. A note she can't remember writing. She unpacks her wedding ring, only to find it has been replaced by a fake.

Finding a footprint in a place the colony AI claims has never been visited by humans, Anna begins to suspect that her assignment isn't as simple as she was led to believe. Is she caught up in an elaborate corporate conspiracy, or is she actually losing her mind? Regardless of what horrors she might discover, or what they might do to her sanity, Anna has find the truth before her own mind destroys her.

Eric Smith has new book out in May next year and I plan on checking it out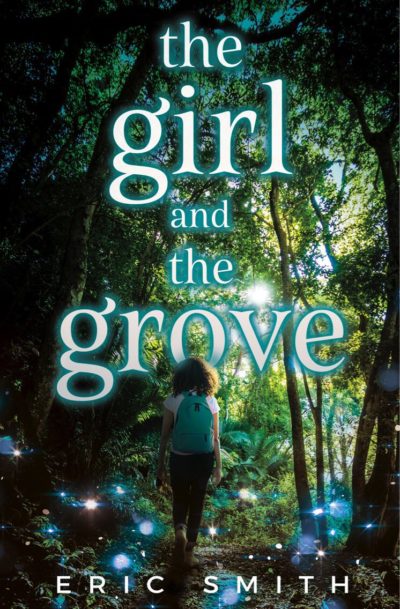 Teenager Leila's life is full of challenges. From bouncing around the foster care system to living with seasonal affective disorder, she's never had an easy road. Leila keeps herself busy with her passion for environmental advocacy, monitoring the Urban Ecovists message board and joining a local environmental club with her best friend Sarika. And now that Leila has finally been adopted, she dares to hope her life will improve.

But the voices in Leila's head are growing louder by the day. Ignoring them isn't working anymore. Something calls out to her from the grove at Fairmount Park.

Hannu Rajaniemi has a new book coming out and it sounds super cool too: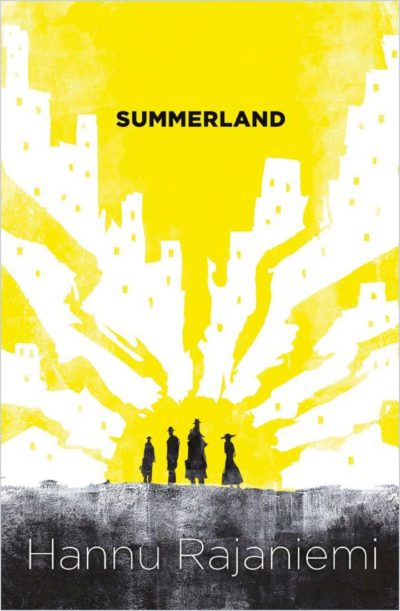 It is 1958. World War II never happened. In the 1930s, the armies of the afterlife – known as Summerland – conquered the world of the living. The ruthless, immortal Summer Lords and their ectoplasmic machines rule a dark Britain with an iron fist. A gifted young medium and a bastard daughter of Harry Houdini discover a map of the Other Side that could break their power. But how do you start a revolution against rulers you cannot escape even in death?

A brilliant new original concept from an acclaimed new author. Hannu took the SF world by storm with his first novel, The Quantum Thief. Published both here, in the US and across Europe to immense acclaim it announced the arrival of an extraordinary new talent. His plans for his new novels will establish him not just as a thrilling debut writer but a major voice for the genre in the first half of the 21st century.

Madeline Miller, the author of my beloved The Song of Achilles, has another book coming out soon, about CIRCE. GIMME GIMME GIMME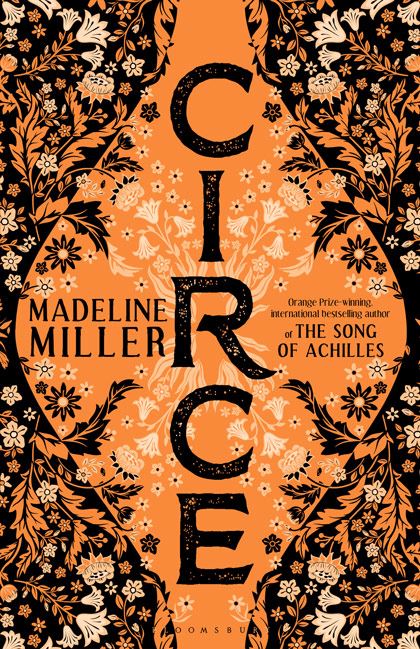 "This is as close as you will ever come to entering the world of mythology as a participant. Stunning, touching, and unique."–Margaret George, author of The Confessions of Young Nero

In the house of Helios, god of the sun and mightiest of the Titans, a daughter is born. But Circe is a strange child–not powerful, like her father, nor viciously alluring like her mother. Turning to the world of mortals for companionship, she discovers that she does possess power–the power of witchcraft, which can transform rivals into monsters and menace the gods themselves.

Threatened, Zeus banishes her to a deserted island, where she hones her occult craft, tames wild beasts and crosses paths with many of the most famous figures in all of mythology, including the Minotaur, Daedalus and his doomed son Icarus, the murderous Medea, and, of course, wily Odysseus.

But there is danger, too, for a woman who stands alone, and Circe unwittingly draws the wrath of both men and gods, ultimately finding herself pitted against one of the most terrifying and vengeful of the Olympians. To protect what she loves most, Circe must summon all her strength and choose, once and for all, whether she belongs with the gods she is born from, or the mortals she has come to love.

With unforgettably vivid characters, mesmerizing language and page-turning suspense, Circe is a triumph of storytelling, an intoxicating epic of family rivalry, palace intrigue, love and loss, as well as a celebration of indomitable female strength in a man's world.

A new book from Tom Pollock coming our way? Sign me up!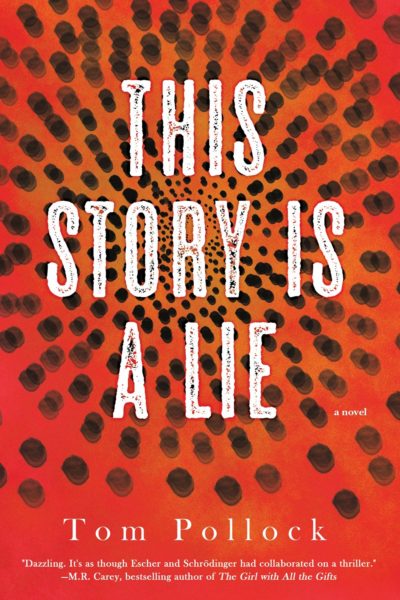 A YA thriller described as The Curious Incident of the Dog in the Night-Time meets John le Carré, about a teen math prodigy with an extreme anxiety disorder who finds himself caught in a web of lies and conspiracies after an assassination attempt on his mother.

Seventeen-year-old Peter Blankman is a math genius. He also suffers from devastating panic attacks.

Pete gets through each day with the help of his mother—a famous scientist—and his beloved twin sister, Bel. But when his mom is nearly assassinated in front of his eyes and Bel disappears, Pete finds himself on the run. Dragged into a world where state and family secrets intertwine, Pete must use his extraordinary analytical skills to find his missing sister and track down the people who attacked his mother. But his greatest battle will be with the enemy he's fought his entire life: the constant terror that threatens to overwhelm him.

Weaving back and forth between Pete's past and present, the novel is a testimony from a protagonist who is brilliant, broken and trying to be brave.

On Thea's Radar:
First up on my radar, this enchanting looking MG novel: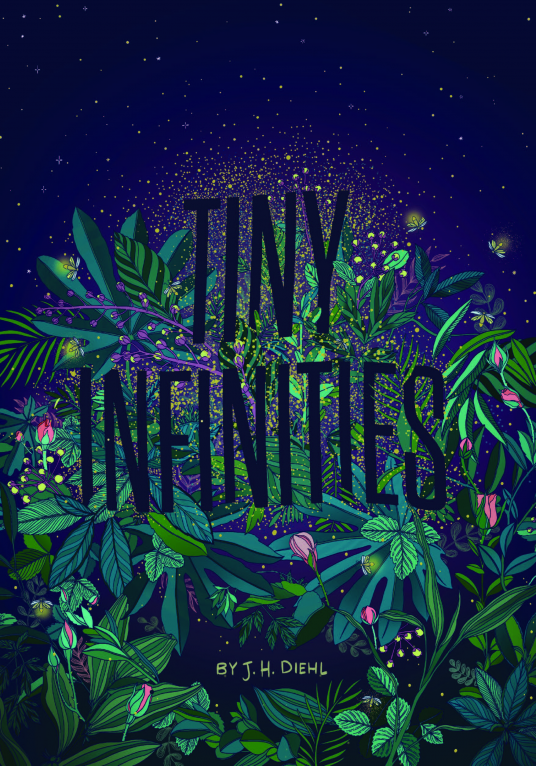 What's Alice going to do?

When twelve-year-old Alice's dad moves out, leaving her with her depressive mother, Alice does the only thing that feels right: She retreats to her family's old Renaissance tent in the backyard, determined to live there until her dad comes home. In an attempt to keep at least one part of her summer from changing, Alice focuses on her quest to swim freestyle fast enough to get her name on her swim team's record board. But summers contain multitudes, and soon Alice meets an odd new friend, Harriet, whose obsession with the school's science fair are equal only to her conviction that Alice's best stroke is backstroke, not freestyle. Most unexpected of all is an unusual babysitting charge, Piper, who is mostly deaf and entirely mute—until Alice hears her speak a word.

Funny and devastatingly honest, this sharply observed depiction of family, friendship, and Alice's determination to prove herself—as a babysitter, as a friend, as a daughter, as a person—rings loud and true.

Next up, the new novel from Clare Legrand–CANNOT WAIT: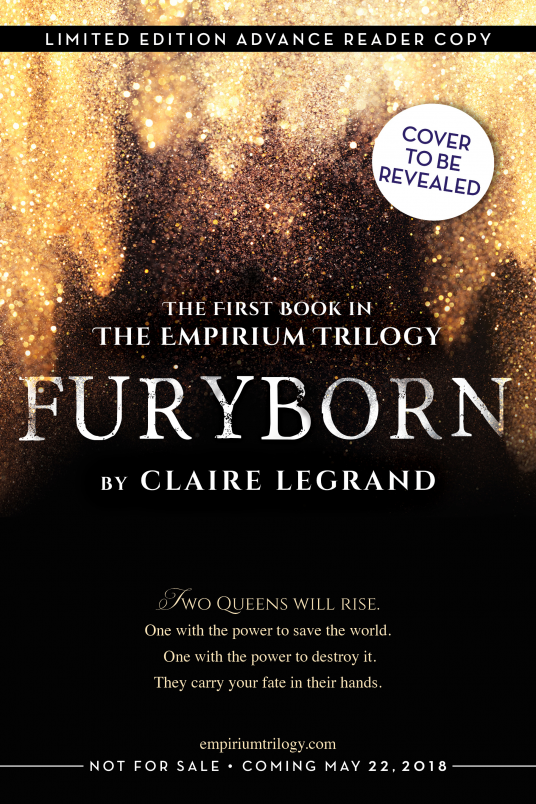 The stunningly original, must-read fantasy of 2018 follows two fiercely independent young women, centuries apart, who hold the power to save their world…or doom it.

When assassins ambush her best friend, Rielle Dardenne risks everything to save him, exposing herself as one of a pair of prophesied queens: a queen of light, and a queen of blood. To prove she is the Sun Queen, Rielle must endure seven elemental magic trials. If she fails, she will be executed…unless the trials kill her first.

One thousand years later, the legend of Queen Rielle is a fairy tale to Eliana Ferracora. A bounty hunter for the Undying Empire, Eliana believes herself untouchable?until her mother vanishes. To find her, Eliana joins a rebel captain and discovers that the evil at the empire's heart is more terrible than she ever imagined.

As Rielle and Eliana fight in a cosmic war that spans millennia, their stories intersect, and the shocking connections between them ultimately determine the fate of their world?and of each other.

Have I posted about how excited I am for this fourth book in Pierce Brown's Red Rising series yet? NO? WELL I REALLY, REALLY AM.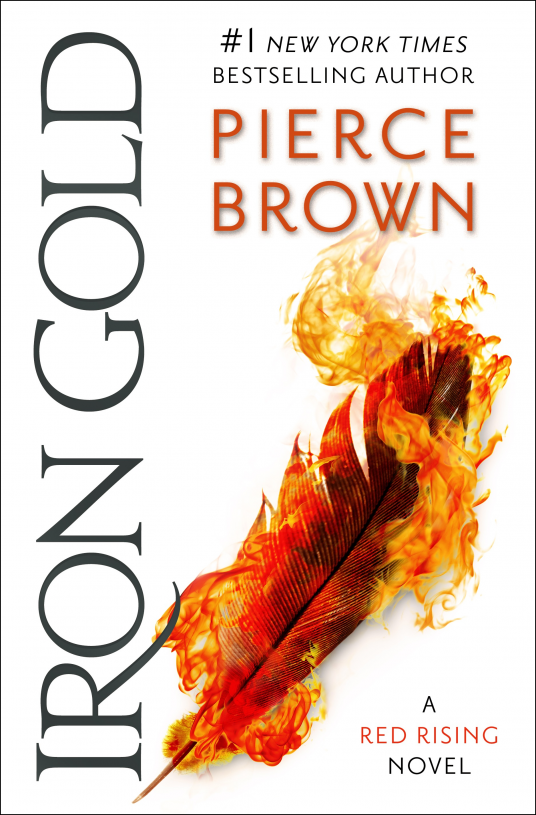 #1 New York Times bestselling author Pierce Brown expands the size and scope of his Red Rising Trilogy for the epic next chapter in his "haunting space opera." —Entertainment Weekly

They call him father, liberator, warlord, Reaper. But he feels a boy as he falls toward the pale blue planet, his armor red, his army vast, his heart heavy. It is the tenth year of war and the thirty-second of his life.

A decade ago Darrow was the hero of the revolution he believed would break the chains of the Society. But the Rising has shattered everything: Instead of peace and freedom, it has brought endless war. Now he must risk everything he has fought for on one last desperate mission. Darrow still believes he can save everyone, but can he save himself?

And throughout the worlds, other destinies entwine with Darrow's to change his fate forever:

A young Red girl flees tragedy in her refugee camp, and achieves for herself a new life she could never have imagined.

An ex-soldier broken by grief is forced to steal the most valuable thing in the galaxy—or pay with his life.

And Lysander au Lune, the heir in exile to the sovereign, wanders the stars with his mentor, Cassius, haunted by the loss of the world that Darrow transformed, and dreaming of what will rise from its ashes.

Red Rising was the story of the end of one universe, and Iron Gold is the story of the creation of a new one. Witness the beginning of a stunning new saga of tragedy and triumph from masterly New York Times bestselling author Pierce Brown.

I read and loved the first three books in this self-published/Amazon published series. I had NO idea that there were two additional books to the series–so this is a perfect Halloween present for me.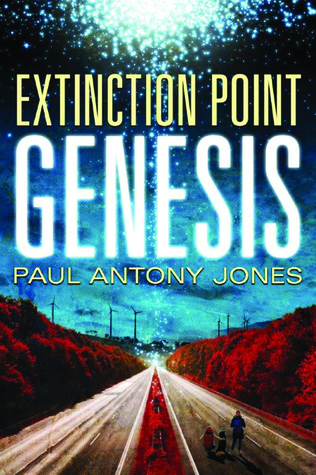 After an alien invasion devastates humanity, a battered group of survivors huddles in a remote outpost, fighting to endure in a now-hostile world. Resources are dwindling, and internal power struggles threaten to tear apart the fragile last vestige of human society.

Emily Baxter remains haunted by vivid dreams of Earth's new masters. With these nightmares comes concern for her son, Adam, the posthuman world's firstborn child—a child who is ominously marked with red-flecked eyes. While Emily's husband is off on a dangerous mission, she is accused of committing an unthinkable crime and resolves to clear her name by journeying, along with her stepdaughter and their dog, Thor, into the alien wilderness that was once Earth.

All around Emily lurk mysterious new dangers that threaten her and her companions at every turn. Are these perils the final stages of an apocalyptic invasion or the harbinger of something even worse yet to come?

Last but not least, there's this new science fiction novel from Orbit that I am eager to dive into: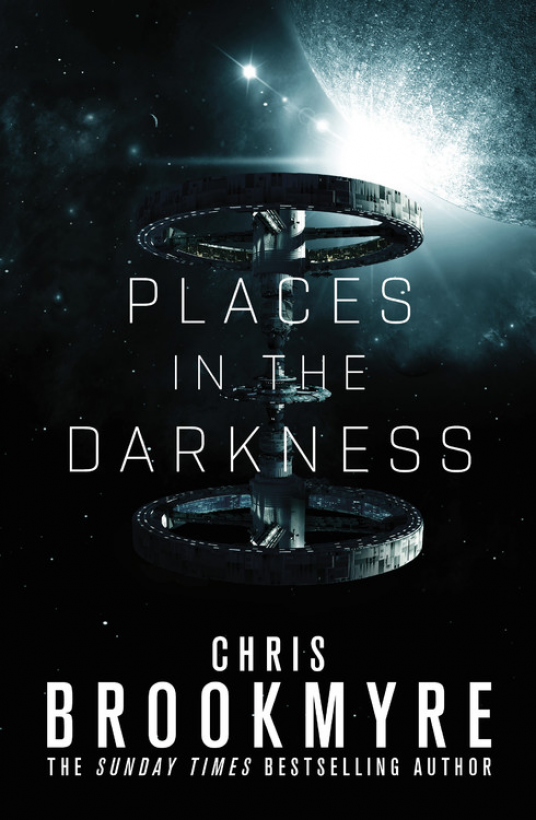 A propulsive science fiction tale of murder and memory, all set on a futuristic space station.

Hundreds of miles above Earth, the space station Ciudad de Cielo–The City in the Sky–is a beacon of hope for humanity's expansion into the stars. But not everyone aboard shares such noble ideals.

Bootlegging, booze, and prostitution form a lucrative underground economy for rival gangs, which the authorities are happy to turn a blind eye to until a disassembled corpse is found dancing in the micro-gravity.

In charge of the murder investigation is Nikki "Fix" Freeman, who is not thrilled to have Alice Blake, an uptight government goody-two-shoes, riding shotgun. As the bodies pile up, and the partners are forced to question their own memories, Nikki and Alice begin to realize that gang warfare may not be the only cause for the violence.

That's it from us! What books are on YOUR radar?