"On The Smugglers' Radar" is a feature for books that have caught our eye: books we have heard of via other bloggers, directly from publishers, and/or from our regular incursions into the Amazon jungle. Thus, the Smugglers' Radar was born. Because we want far more books than we can possibly buy or review (what else is new?), we thought we would make the Smugglers' Radar into a weekly feature – so YOU can tell us which books you have on your radar as well!
On Ana's Radar:
The 2012 National Book Award Finalists were announced this week and I had not heard about most of the YA nominees. I loved the sound of them all and would love to read these two very soon: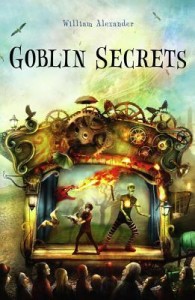 In the town of Zombay, there is a witch named Graba who has clockwork chicken legs and moves her house around—much like the fairy tale figure of Baba Yaga. Graba takes in stray children, and Rownie is the youngest boy in her household. Rownie's only real relative is his older brother Rowan, who is an actor. But acting is outlawed in Zombay, and Rowan has disappeared.

Desperate to find him, Rownie joins up with a troupe of goblins who skirt the law to put on plays. But their plays are not only for entertainment, and the masks they use are for more than make-believe. The goblins also want to find Rowan—because Rowan might be the only person who can save the town from being flooded by a mighty river.

This accessible, atmospheric fantasy takes a gentle look at love, loss, and family while delivering a fast-paced adventure that is sure to satisfy.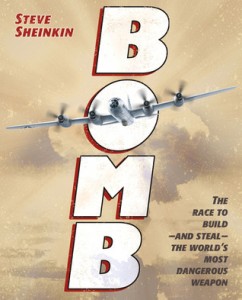 In December of 1938, a chemist in a German laboratory made a shocking discovery: When placed next to radioactive material, a Uranium atom split in two. That simple discovery launched a scientific race that spanned 3 continents. In Great Britain and the United States, Soviet spies worked their way into the scientific community; in Norway, a commando force slipped behind enemy lines to attack German heavy-water manufacturing; and deep in the desert, one brilliant group of scientists was hidden away at a remote site at Los Alamos. This is the story of the plotting, the risk-taking, the deceit, and genius that created the world's most formidable weapon. This is the story of the atomic bomb.

Since we will be reading Goblin Secrets very soon (as in, next week), the its companion novel is already on my radar too: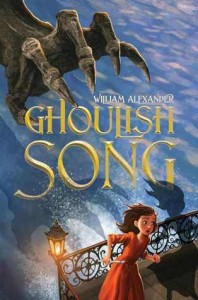 A brave girl flees a ghoul while trying to save her town in this lively, fast-paced companion to Goblin Secrets.Kaile lives in Zombay, an astonishing city where goblins walk the streets and witches work their charms and curses. Kaile wants to be a musician and is delighted when a goblin gives her a flute carved out of bone. But the flute's single, mournful song has a dangerous consequence: It separates Kaile and her shadow. Anyone without a shadow is considered dead, and despite Kaile's protests that she's alive and breathing, her family forces her to leave so she can't haunt their home.

Kaile and her shadow soon learn that the troublesome flute is tied to a terrifying ghoul made from the bones of those who drowned in the Zombay River. With the ghoul chasing her and the river threatening to flood, Kaile has an important role to play in keeping Zombay safe. Will Kaile and her shadow be able to learn the right tune in time?

Set in the delightful and dangerous world of Goblin Secrets, Ghoulish Song is a gripping adventure laced with humor and mystery.

Browsing Goodreads, I came across this very sweet cover…I have no idea what the book is about but I loved the cover so much, I had to bring it over here: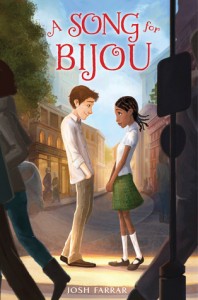 I have the worst memory ever and I can't remember exactly how, who or why but last week I followed this link from Twitter to an article about awesome Aussie literature and that's how I came across this incredible-sounding title but I can't buy it because it is an Australian book and it is not being sold ANYWHERE but Australia and that pisses me off because it is not like Australia is in another GALAXY or something but it might as well be in terms of book-selling definitions. AAAAAAAAAAAnd breathe.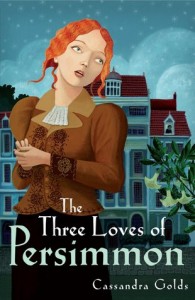 ersimmon Polidori is a fine young lady, but within her is a rebel. She must follow her heart's desire, even if it means her family will reject her for the choices she makes. These choices bring her adventure and a world she never knew existed – they also bring her loneliness…

Along the way, Persimmon undergoes the trials of love, heartbreak, doubt and the discovery of her own true value.

And she does it with the aid of a tiny, brave creature named Epiphany.

On Thea's Radar:
First up on my radar, another Diviners-type, 1920s YA novel caught my eye over at Goodreads: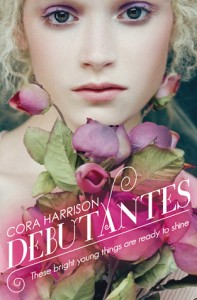 It's 1923 and London is a whirl of jazz, dancing and parties. Violet, Daisy, Poppy and Rose Derrington are desperate to be part of it, but stuck in an enormous crumbling house in the country, with no money and no fashionable dresses, the excitement seems a lifetime away.

Luckily the girls each have a plan for escaping their humdrum country life: Rose wants to be a novelist, Poppy a jazz musician and Daisy a famous film director. Violet, however, has only one ambition: to become the perfect Debutante, so that she can go to London and catch the eye of Prince George, the most eligible bachelor in the country.

But a house as big and old as Beech Grove Manor hides many secrets, and Daisy is about to uncover one so huge it could ruin all their plans—ruin everything—forever.

As you may know, this weekend is New York Comic Con 2012! When prepping my schedule of panels, authors, and exhibitors I *must* see, I stumbled across the following titles. First up, the new illustrated novel from Brom, who wrote The Child Thief, which I loved.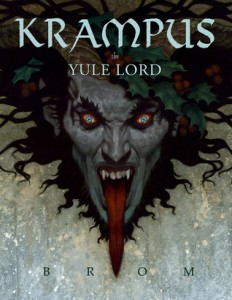 Brom's new dark fantasy book featuring Krampus, the Christmas Devil! A mysterious, sinister, dark fantasy epic that everyone will be obsessing about at Christmas.

"I will always be here to remind you that it is not Santa Claus, nor is it Kris Kringle, or Father Christmas, or Sinterklaas, and it certainly is not Saint Nicholas. Santa Claus is but one more of your masquerades, one more brick in your fortress. I will not speak your true name. No, not here. Not so long as I sit rotting in this black pit. To hear your name echo off the dead walls of this prison, why that…that would be a sound to drive one into true madness. That name must wait until I again see the wolves chase Sol and Mani across the heavens. A day that draws near; a fortnight perhaps, and your sorcery will at long last be broken, your chains will fall away and the winds of freedom will lead me to you.

You have sung your last ho, ho, ho, for I am coming for your head. For Odin, Loki, and all the fallen gods, for your treachery, for chaining me in this pit for five hundred years. But most of all I am coming to take back what is mine, to take back Yuletide. And with my foot upon your throat, I shall speak your name, your true name, and with death staring back at you, you will no longer be able to hide from your dark deeds, from the faces of all those you betrayed.

I Krampus, Lord of Yule, son of Hel, bloodline of the great Loki, swear to cut your lying tongue from your mouth, your thieving hands from your wrist, and your jolly head from your neck."

Then, there's a panel on 'genre-bending SFF' that I'm excited to watch, featuring a few new-to-me authors, including Benjamin Tate: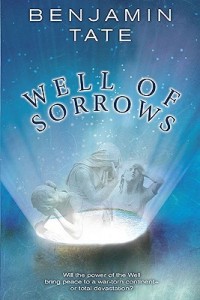 An epic tale of a continent on the brink of war, and a deadly magic that waits to be unleashed on an unsuspecting world.

Colin Harten and his parents had fled across the ocean to escape the Family wars in Andover. But trouble followed them and their fellow refugees to this new land, forcing them to abandon the settled areas and head into unexplored territory-the sacred grounds of a race of underground dwellers and warriors. It was here that they would meet their doom. Driven to the borders of a dark forest, they were attacked by mysterious Shadow creatures who fed on life force. Only Colin survived to find his way to the Well of Sorrows-and to a destiny that might prove the last hope for peace in this troubled land.

Also on a panel, the author of this forthcoming title (whose cover is all kinds of awesome):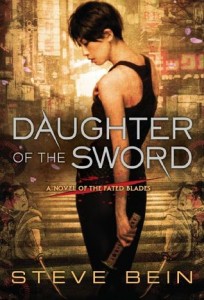 Mariko Oshiro is not your average Tokyo cop. As the only female detective in the city's most elite police unit, she has to fight for every ounce of respect, especially from her new boss. While she wants to track down a rumored cocaine shipment, he gives her the least promising case possible. But the case—the attempted theft of an old samurai sword—proves more dangerous than anyone on the force could have imagined.

The owner of the sword, Professor Yasuo Yamada, says it was crafted by the legendary Master Inazuma, a sword smith whose blades are rumored to have magical qualities. The man trying to steal it already owns another Inazuma—one whose deadly power eventually comes to control all who wield it. Or so says Yamada, and though he has studied swords and swordsmanship all his life, Mariko isn't convinced.

But Mariko's skepticism hardly matters. Her investigation has put her on a collision course with a curse centuries old and as bloodthirsty as ever. She is only the latest in a long line of warriors and soldiers to confront this power, and even the sword she learns to wield could turn against her.

And also, this author, on the highly anticipated 'Zombies! Monsters! Your Dad?! Oh My: A Discussion of Horror Fiction' panel: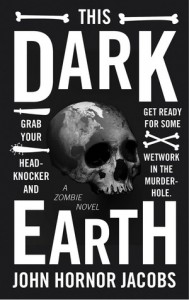 The land is contaminated, electronics are defunct, the ravenous undead remain, and life has fallen into a nasty and brutish state of nature. Welcome to Bridge City, in what was once Arkansas: part medieval fortress, part Western outpost, and the precarious last stand for civilization. A ten-year-old prodigy when the world ended, Gus is now a battle-hardened young man. He designed Bridge City to protect the living few from the shamblers eternally at the gates. Now he's being groomed by his physician mother, Lucy, and the gentle giant Knock-Out to become the next leader of men. But an army of slavers is on its way, and the war they'll wage for the city's resources could mean the end of mankind as we know it.

Can Gus become humanity's savior? And if so, will it mean becoming a dictator, a martyr . . . or maybe something far worse than even the zombies that plague the land?

NYCC aside, we also received word of this lovely new Philip Pullman book coming out soon! A collection of retold Grimm fairy tales? YES PLEASE.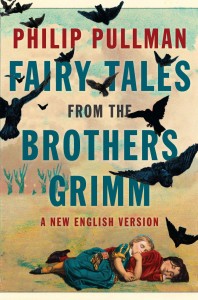 #1 New York Times bestseller Philip Pullman retells the world's best-loved fairy tales on their 200th anniversary

Two centuries ago, Jacob and Wilhelm Grimm published the first volume of Children's and Household Tales. Now Philip Pullman, one of the most accomplished authors of our time, makes us fall in love all over again with the immortal tales of the Brothers Grimm.

Pullman retells his fifty favorites, from much-loved stories like "Cinderella" and "Rumpelstiltskin," "Rapunzel" and "Hansel and Gretel" to lesser-known treasures like "The Three Snake Leaves," "Godfather Death" and "The Girl with No Hands." At the end of each tale he offers a brief personal commentary, opening a window on the sources of the tales, the various forms they've taken over the centuries and their everlasting appeal.

Suffused with romance and villainy, danger and wit, the Grimms' fairy tales have inspired Pullman's unique creative vision—and his beguiling retellings will draw you back into a world that has long cast a spell on the Western imagination.

And that's it from us! What books do you have on YOUR radar?