"On The Smugglers' Radar" is a feature for books that have caught our eye: books we have heard of via other bloggers, directly from publishers, and/or from our regular incursions into the Amazon jungle. Thus, the Smugglers' Radar was born. Because we want far more books than we can possibly buy or review (what else is new?), we thought we would make the Smugglers' Radar into a weekly feature – so YOU can tell us which books you have on your radar as well!
On Ana's Radar:
This upcoming TIME TRAVEL book by Kelly Robson looks and sounds super great: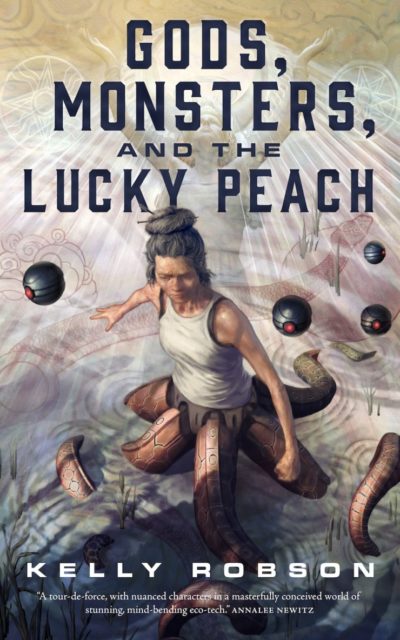 Discover a shifting history of adventure as humanity clashes over whether to repair their ruined planet or luxuriate in a less tainted pass.

In 2267, Earth has just begun to recover from worldwide ecological disasters. Minh is part of the generation that first moved back up to the surface of the Earth from the underground hells, to reclaim humanity's ancestral habitat. She's spent her entire life restoring river ecosystems, but lately the kind of long-term restoration projects Minh works on have been stalled due to the invention of time travel. When she gets the opportunity take a team to 2000 BC to survey the Tigris and Euphrates rivers, she jumps at the chance to uncover the secrets of the shadowy think tank that controls time travel technology.

This contemporary YA sounds excellent too: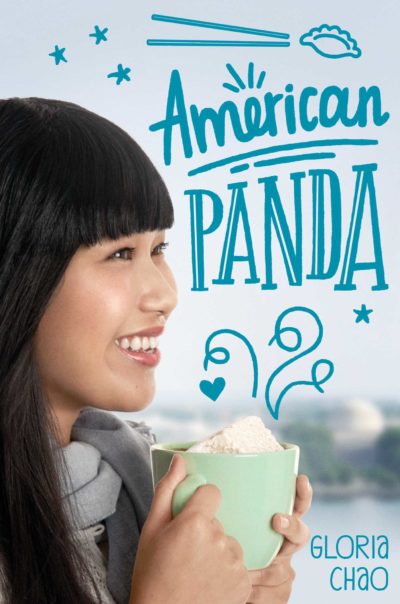 An incisive, laugh-out-loud contemporary debut about a Taiwanese-American teen whose parents want her to be a doctor and marry a Taiwanese Ivy Leaguer despite her germophobia and crush on a Japanese classmate.

At seventeen, Mei should be in high school, but skipping fourth grade was part of her parents' master plan. Now a freshman at MIT, she is on track to fulfill the rest of this predetermined future: become a doctor, marry a preapproved Taiwanese Ivy Leaguer, produce a litter of babies.

With everything her parents have sacrificed to make her cushy life a reality, Mei can't bring herself to tell them the truth—that she (1) hates germs, (2) falls asleep in biology lectures, and (3) has a crush on her classmate Darren Takahashi, who is decidedly not Taiwanese.

But when Mei reconnects with her brother, Xing, who is estranged from the family for dating the wrong woman, Mei starts to wonder if all the secrets are truly worth it. Can she find a way to be herself, whoever that is, before her web of lies unravels?

From debut author Gloria Chao comes a hilarious, heartfelt tale of how unlike the panda, life isn't always so black and white.

This book here looks SUPER COOL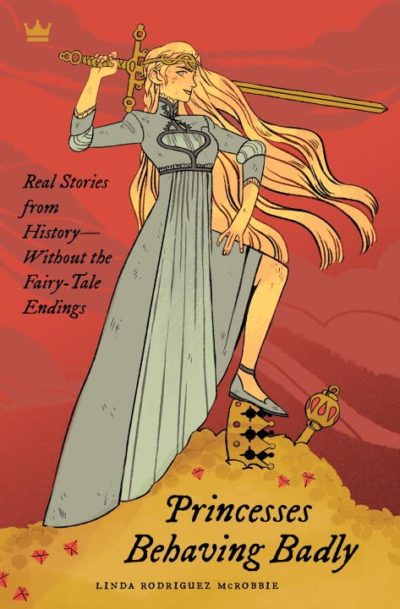 You think you know her story. You've read the Brothers Grimm, you've watched the Disney cartoons, and you cheered as these virtuous women lived happily ever after. But real princesses didn't always get happy endings. Sure, plenty were graceful and benevolent leaders, but just as many were ruthless in their quest for power, and all of them had skeletons rattling in their majestic closets. Princess Stephanie von Hohenlohe was a Nazi spy. Empress Elisabeth of the Austro-Hungarian Empire slept wearing a mask of raw veal. Princess Olga of Kiev slaughtered her way to sainthood. And Princess Lakshmibai waged war on the battlefield with her toddler strapped to her back.

I haven't read Mishell Baker's second book in her series (even though I loved the first one so much, blame it on me being so busy I missed it) but plan to when the third comes out: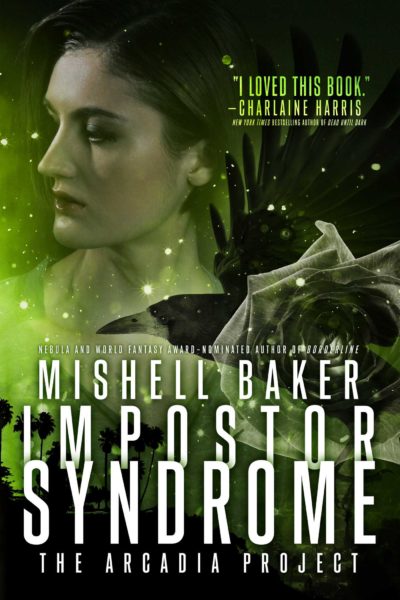 In the third book of the Nebula Award–nominated Arcadia Project series, which New York Times bestselling author Seanan McGuire called "exciting, inventive, and brilliantly plotted," Millie Roper has to pull off two impossible heists—with the fate of the worlds in the balance.

Three months ago, a rift between agents in London and Los Angeles tore the Arcadia Project apart. With both fey Courts split down the middle—half supporting London, half LA—London is putting the pieces in place to quash the resistance. But due to an alarming backslide in her mental health, new LA agent Mille Roper is in no condition to fight.

When London's opening shot is to frame Millie's partner, Tjuan, for attempted homicide, Millie has no choice but to hide him and try to clear his name. Her investigation will take her across the pond to the heart of Arcadia at the mysterious and impenetrable White Rose palace. The key to Tjuan's freedom—and to the success of the revolution—is locked in a vault under the fey Queen's watchful eye. It's up to Millie to plan and lead a heist that will shape the future of two worlds—all while pretending that she knows exactly what she's doing…

I adored When Dimple Met Rishi so I am really looking forward to Sandhya Menon's upcoming new book: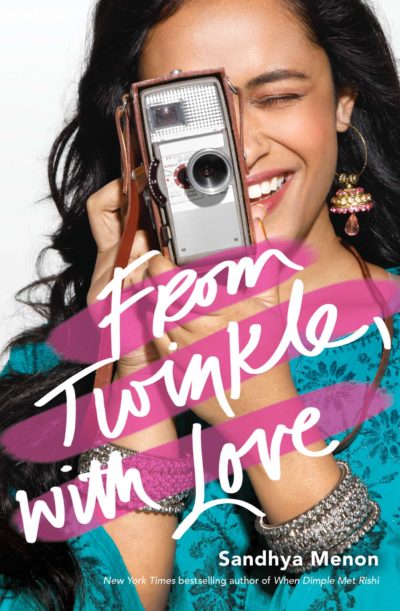 An aspiring teen filmmaker finds her voice and falls in love in this delightful romantic comedy from the New York Times bestselling author of When Dimple Met Rishi.

Aspiring filmmaker and wallflower Twinkle Mehra has stories she wants to tell and universes she wants to explore, if only the world would listen. So when fellow film geek Sahil Roy approaches her to direct a movie for the upcoming Summer Festival, Twinkle is all over it. The chance to publicly showcase her voice as a director? Dream come true. The fact that it gets her closer to her longtime crush, Neil Roy—a.k.a. Sahil's twin brother? Dream come true x 2.

When mystery man "N" begins emailing her, Twinkle is sure it's Neil, finally ready to begin their happily-ever-after. The only slightly inconvenient problem is that, in the course of movie-making, she's fallen madly in love with the irresistibly adorkable Sahil.

Twinkle soon realizes that resistance is futile: The romance she's got is not the one she's scripted. But will it be enough?

Told through the letters Twinkle writes to her favorite female filmmakers, From Twinkle, with Love navigates big truths about friendship, family, and the unexpected places love can find you.

On Thea's Radar:
First up on my radar, a book I received in the mail this week: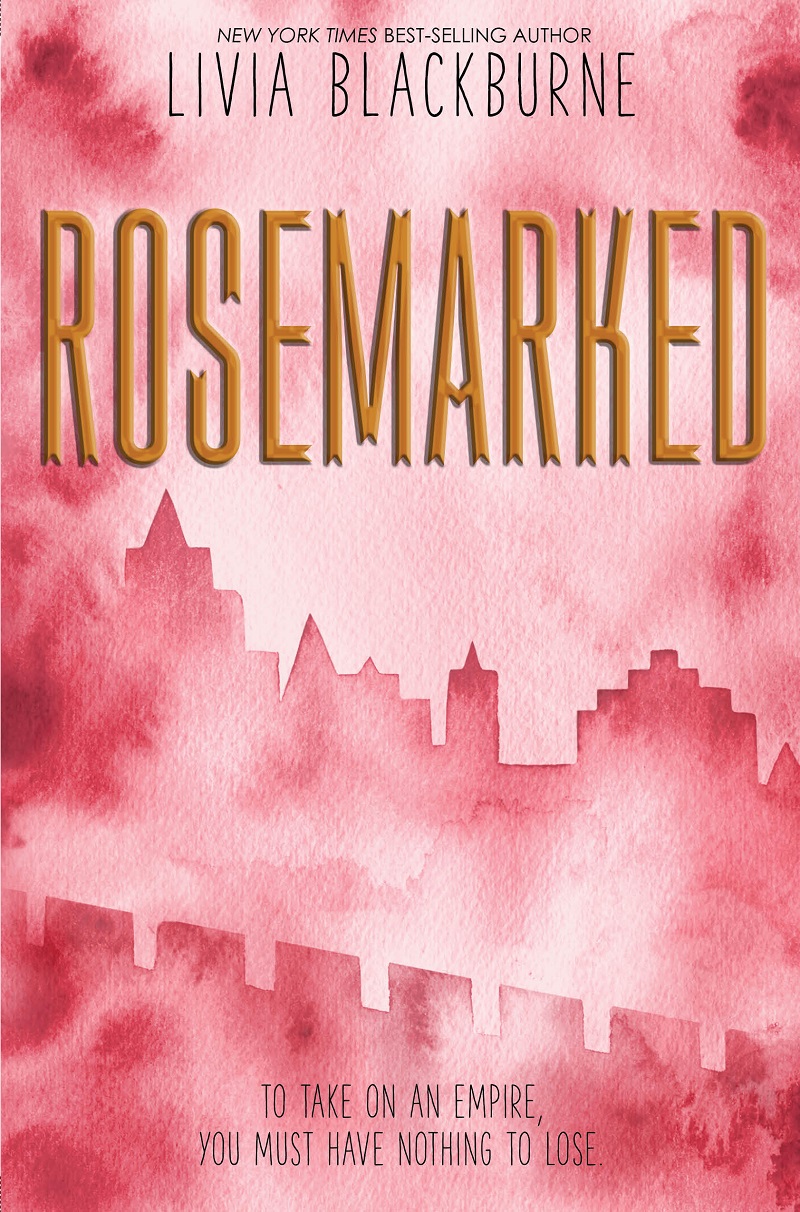 A healer who cannot be healed . . .

When Zivah falls prey to the deadly rose plague, she knows it's only a matter of time before she fully succumbs. Now she's destined to live her last days in isolation, cut off from her people and unable to practice her art—until a threat to her village creates a need that only she can fill.

A soldier shattered by war . . .

Broken by torture at the hands of the Amparan Empire, Dineas thirsts for revenge against his captors. Now escaped and reunited with his tribe, he'll do anything to free them from Amparan rule—even if it means undertaking a plan that risks not only his life but his very self.

Thrust together on a high-stakes mission to spy on the capital, the two couldn't be more different: Zivah, deeply committed to her vow of healing, and Dineas, yearning for vengeance. But as they grow closer, they must find common ground to protect those they love. And amidst the constant fear of discovery, the two grapple with a mutual attraction that could break both of their carefully guarded hearts.

This smart, sweeping fantasy with a political edge and a slow-burning romance will capture fans of The Lumatere Chronicles and An Ember in the Ashes.

And then, there's this thriller: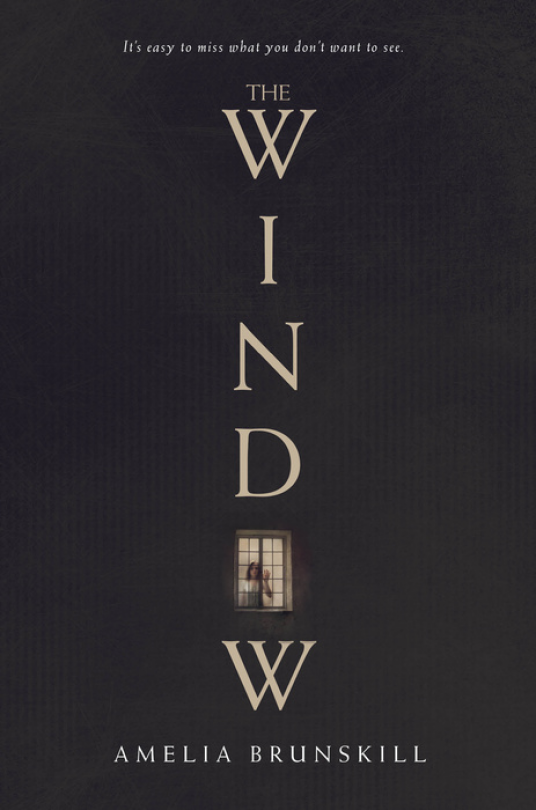 Secrets have a way of getting out. . . .

Anna is everything her identical twin is not. Outgoing and athletic, she is the opposite of quiet introvert Jess. The same on the outside, yet so completely different inside–it's hard to believe the girls are sisters, let alone twins. But they are. And they tell each other everything.

Or so Jess thought.

After Anna falls to her death while sneaking out her bedroom window, Jess's life begins to unravel. Everyone says it was an accident, but to Jess, that doesn't add up. Where was Anna going? Who was she meeting? And how long had Anna been lying to her?

Jess is compelled to learn everything she can about the sister she thought she knew. At first it's a way to stay busy and find closure . . . but Jess soon discovers that her twin kept a lot of secrets. And as she digs deeper, she learns that the answers she's looking for may be truths that no one wants her to uncover.

Because Anna wasn't the only one with secrets.

Last week, I reviewed and LOVED The Tethered Mage. I cannot wait for this second book to be released next year.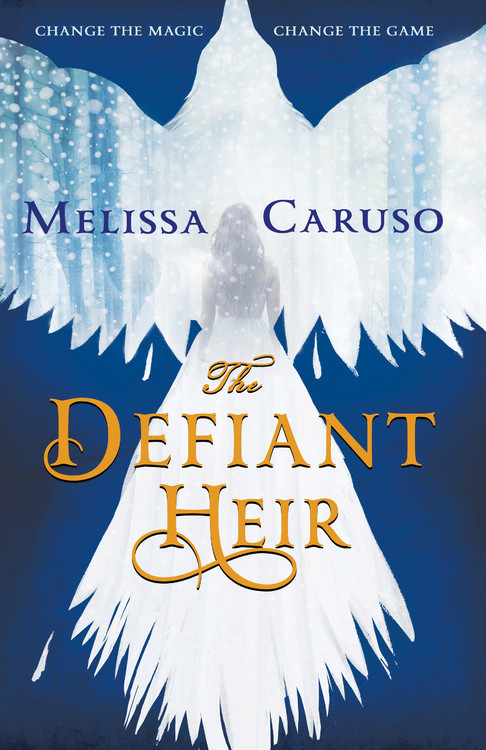 Across the border, the Witch Lords of Vaskandar are preparing for war. But before an invasion can begin, they must call a rare gathering of all seventeen lords to decide a course of action.

Lady Amalia Cornaro knows that this Conclave might be her only chance to smother the growing flames of war, and she is ready to make any sacrifice if it means saving Raverra from destruction.

Amalia and Zaira must go behind enemy lines, using every ounce of wit and cunning they have, to sway Vaskandar from war. Or else it will all come down to swords and fire.

"Charming, intelligent, fast-moving, beautifully atmospheric. I couldn't put it down." – Genevieve Cogman, author of The Invisible Library

"The best kind of fantasy." – Rosalyn Eves, author of Blood Rose Rebellion

The Defiant Heir is the second novel in a spellbinding new fantasy series.

And then, I received THIS book in the mail–a retelling of Spartacus, but if the legend was a woman instead of a man.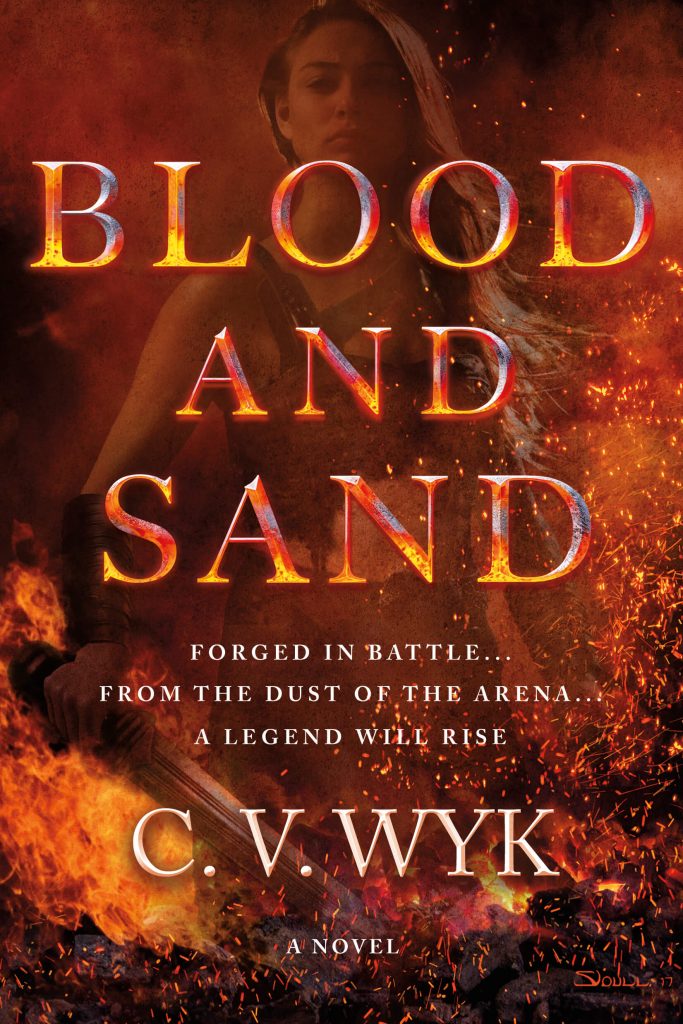 Roma Victrix. The Republic of Rome is on a relentless march to build an empire—an empire built on the backs of the conquered, brought back to Rome as slaves.

Attia was once destined to rule as the queen and swordmaiden of Thrace, the greatest warrior kingdom the world had seen since Sparta. Now she is a slave, given to Xanthus, the Champion of Rome, as a sign of his master's favor. Enslaved as a child, Xanthus is the preeminent gladiator of his generation.

Against all odds, Attia and Xanthus form a tentative bond. A bond that will spark a rebellion. A rebellion that threatens to bring the Roman Republic to its end—and gives rise to the legend of Spartacus…

And that's it from us! What books do you have on your radar?