"On The Smugglers' Radar" is a feature for books that have caught our eye: books we have heard of via other bloggers, directly from publishers, and/or from our regular incursions into the Amazon jungle. Thus, the Smugglers' Radar was born. Because we want far more books than we can possibly buy or review (what else is new?), we thought we would make the Smugglers' Radar into a weekly feature – so YOU can tell us which books you have on your radar as well!
On Ana's Radar:
Elizabeth Bear has a new book coming out!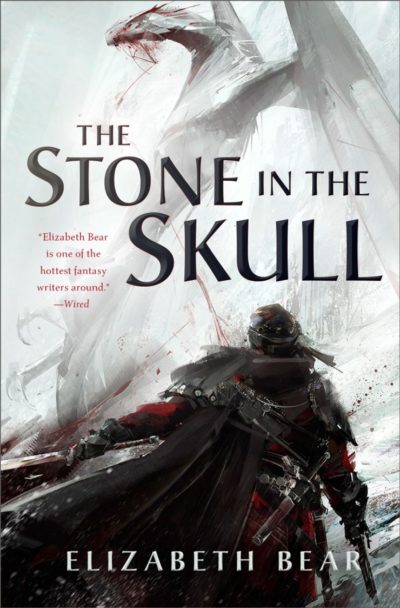 The Gage is a brass automaton created by a wizard of Messaline around the core of a human being. His wizard is long dead, and he works as a mercenary. He is carrying a message from a the most powerful sorcerer of Messaline to the Rajni of the Lotus Kingdom. With him is The Dead Man, a bitter survivor of the body guard of the deposed Uthman Caliphate, protecting the message and the Gage. They are friends, of a peculiar sort.

They are walking into a dynastic war between the rulers of the shattered bits of a once great Empire.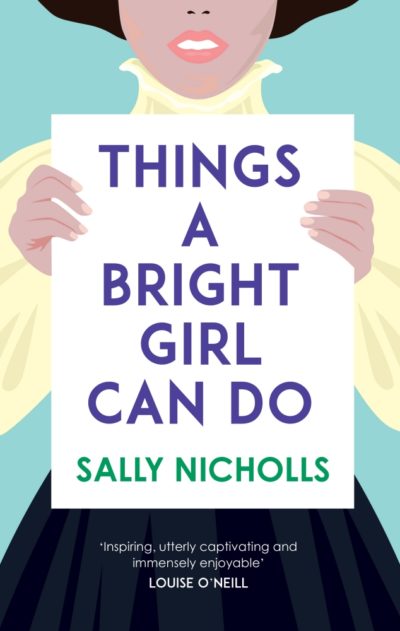 Through rallies and marches, in polite drawing rooms and freezing prison cells and the poverty-stricken slums of the East End, three courageous young women join the fight for the vote.

Evelyn is seventeen, and though she is rich and clever, she may never be allowed to follow her older brother to university. Enraged that she is expected to marry her childhood sweetheart rather than be educated, she joins the Suffragettes, and vows to pay the ultimate price for women's freedom.

May is fifteen, and already sworn to the cause, though she and her fellow Suffragists refuse violence. When she meets Nell, a girl who's grown up in hardship, she sees a kindred spirit. Together and in love, the two girls start to dream of a world where all kinds of women have their place.

But the fight for freedom will challenge Evelyn, May and Nell more than they ever could believe. As war looms, just how much are they willing to sacrifice?

I found this collection of feminist fairytale retellings and HAD to have them: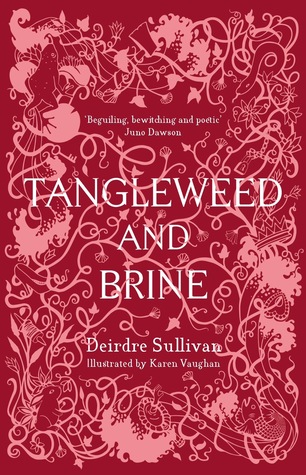 A collection of twelve dark, feminist retellings of traditional fairytales are given a witchy makeover, not for the faint-hearted, from one of Ireland's leading writers for young people. You make candles from stubs of other candles. You like light in your room to read. Gillian wants thick warm yellow fabric, soft as butter. Lila prefers cold. All icy blues. Their dresses made to measure. No expense spared. And dancing slippers. One night's wear and out the door like ash. You can't even borrow their cast-offs. You wear a pair of boots got from a child. Of sturdy stuff, that keeps the water out and gets you around.

This MG novel sounds cute: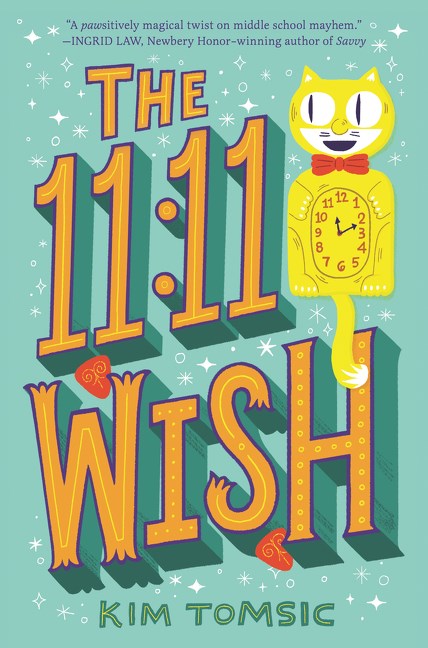 Wishes, magic, and dares abound when a tween math whiz tries to fit in at her new school by wishing on a magical cat clock only to suffer catastrophic consequences! Perfect for fans of Sarah Mlynowski, Wendy Mass, and Ingrid Law.

Megan Meyers has a foolproof plan to reinvent herself at her new middle school. But when she's dared to make something exciting happen by the end of her first day, Megan gets stuck in the middle of an epic rivalry between the two most popular girls in the seventh grade. And totally panics! Megan's reputation has always been more science-geek-meets-Humane-Society-volunteer than party-planner-fun-maker. So, with nothing to lose as her classroom's strange cat clock chimes 11:11 a.m., Megan makes a wish. And it comes true! In the form of an enchanted teen magazine that promises back-to-school makeovers and the secrets to winning over friends and crushes.

But each wish comes with its own Pinocchio-esque side effects, and soon Megan finds herself coughing up hairballs as she makes bigger and bigger promises to her new friends. Now, if she can't impress the school with the most spectacular kickoff event for Spirit Week they've ever seen—without using magic—her social life will be doomed and Megan may remain feline and friendless forever.

On Thea's Radar:
First up on my radar, this new book from Stephen Wallenfels, whose older SFF dystopian novel POD I loved…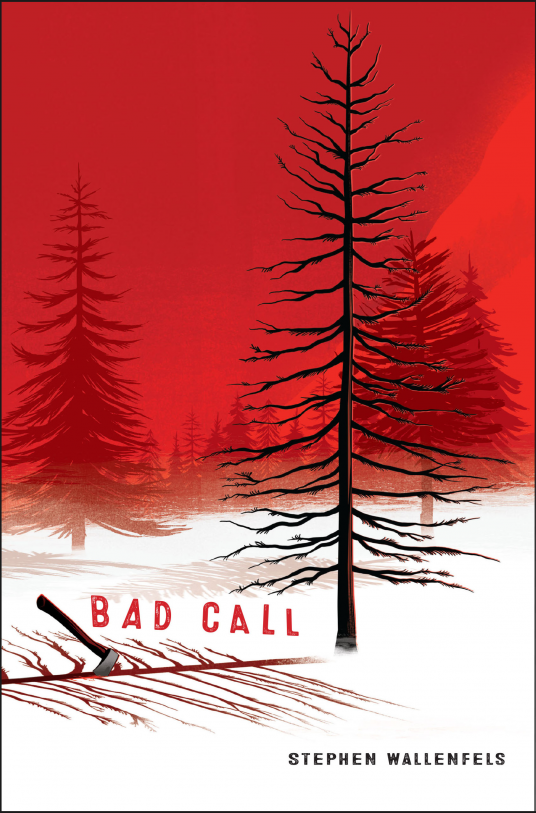 It was supposed to be epic. During a late-night poker game, tennis teammates Colin, Ceo, Grahame, and Rhody make a pact to go on a camping trip in Yosemite National Park. And poker vows can't be broken. So the first sign that they should ditch the plan is when Rhody backs out. The next is when Ceo replaces him with Ellie, a girl Grahame and Colin have never even heard of. And then there's the forest fire at their intended campsite. But instead of bailing, they decide to take the treacherous Snow Creek Falls Trail to the top of Yosemite Valley. From there, the bad decisions really pile up. A freak storm is threatening snow, their Craigslist tent is a piece of junk, and Grahame is pretty sure there's a bear on the prowl. On top of that, the guys have some serious baggage (and that's not including the ridiculously heavy ax that Grahame insisted on packing) and Ellie can't figure out what their deal is. And then one of them doesn't make it back to the tent. Desperate to survive while piecing together what happened, the remaining hikers must decide who to trust in this riveting, witty, and truly unforgettable psychological thriller that reveals how one small mistake can have chilling consequences.

Next up, this second book in a series that sounds promising (and I know I have a copy of The Cruelty somewhere…)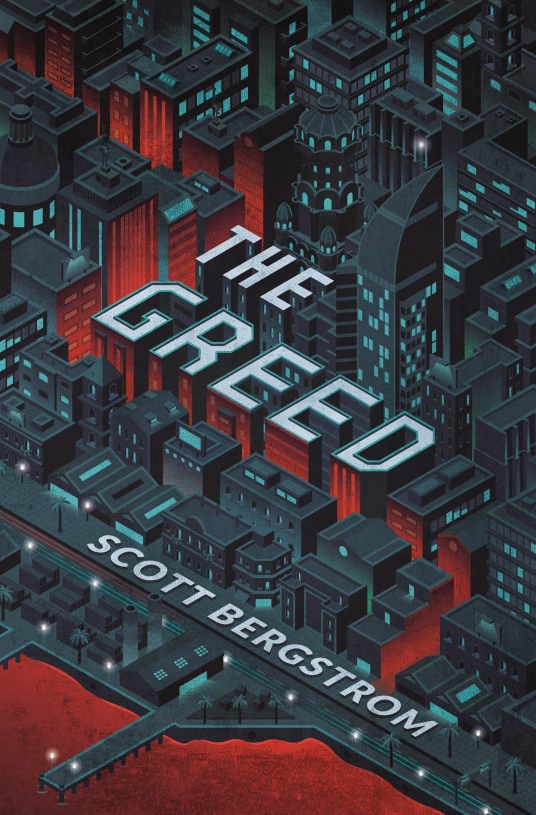 Gwendolyn Bloom is dead.

But even armed with a new passport and identity, the danger is far from over. Her father is safe . . . but Gwen still hasn't untangled all his lies from the truth. Meanwhile, her enemies are closing in with a vengeance.

She found her father when he disappeared off the face of the earth—can she survive being on the other end of a manhunt?

Gwen faces ever greater danger from the men who hunt her in this action-packed, high-stakes YA sequel to The Cruelty, by Scott Bergstrom.

As much as I hate saying goodbye to summer–the one bright spot in the changing season is the explosion of horror novels and stories. This one sounds good: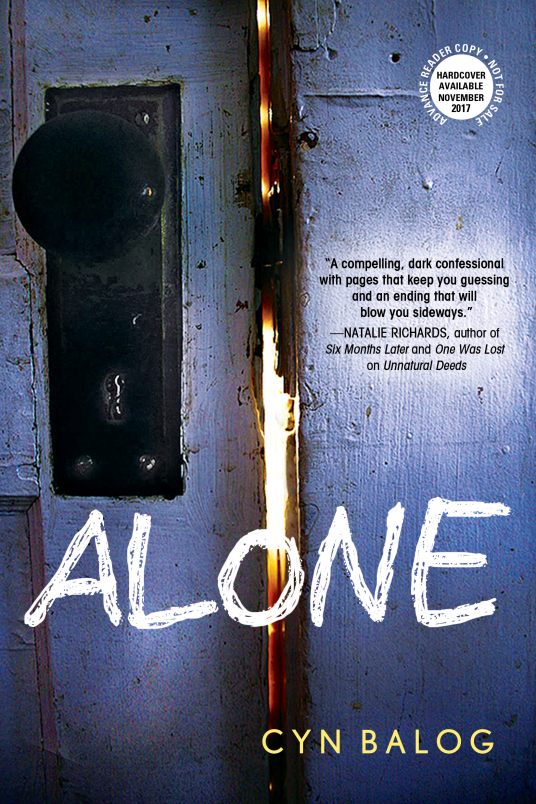 "A bloody, wonderfully creepy scare ride." -Kirkus Reviews

When her mom inherits an old, crumbling mansion, Seda's almost excited to spend the summer there. The grounds are beautiful and it's fun to explore the sprawling house with its creepy rooms and secret passages. Except now her mom wants to renovate, rather than sell the estate—which means they're not going back to the city…or Seda's friends and school.

As the days grow shorter, Seda is filled with dread. They're about to be cut off from the outside world, and she's not sure she can handle the solitude or the darkness it brings out in her.

Then a group of teens get stranded near the mansion during a blizzard. Seda has no choice but to offer them shelter, even though she knows danger lurks in the dilapidated mansion—and in herself. And as the snow continues to fall, what Seda fears most is about to become her reality…

This one is purely based on cover reaction–I want it.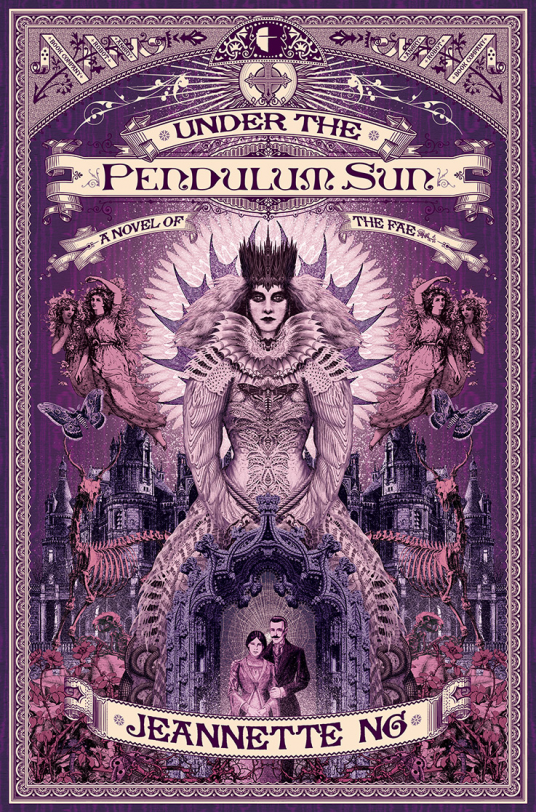 Two Victorian missionaries head into darkest fairyland, to deliver their message to the godless magical beings who dwell there… at the risk of losing their own souls.

And last but not least, ohmygod can I please have this book now? THAT COVER.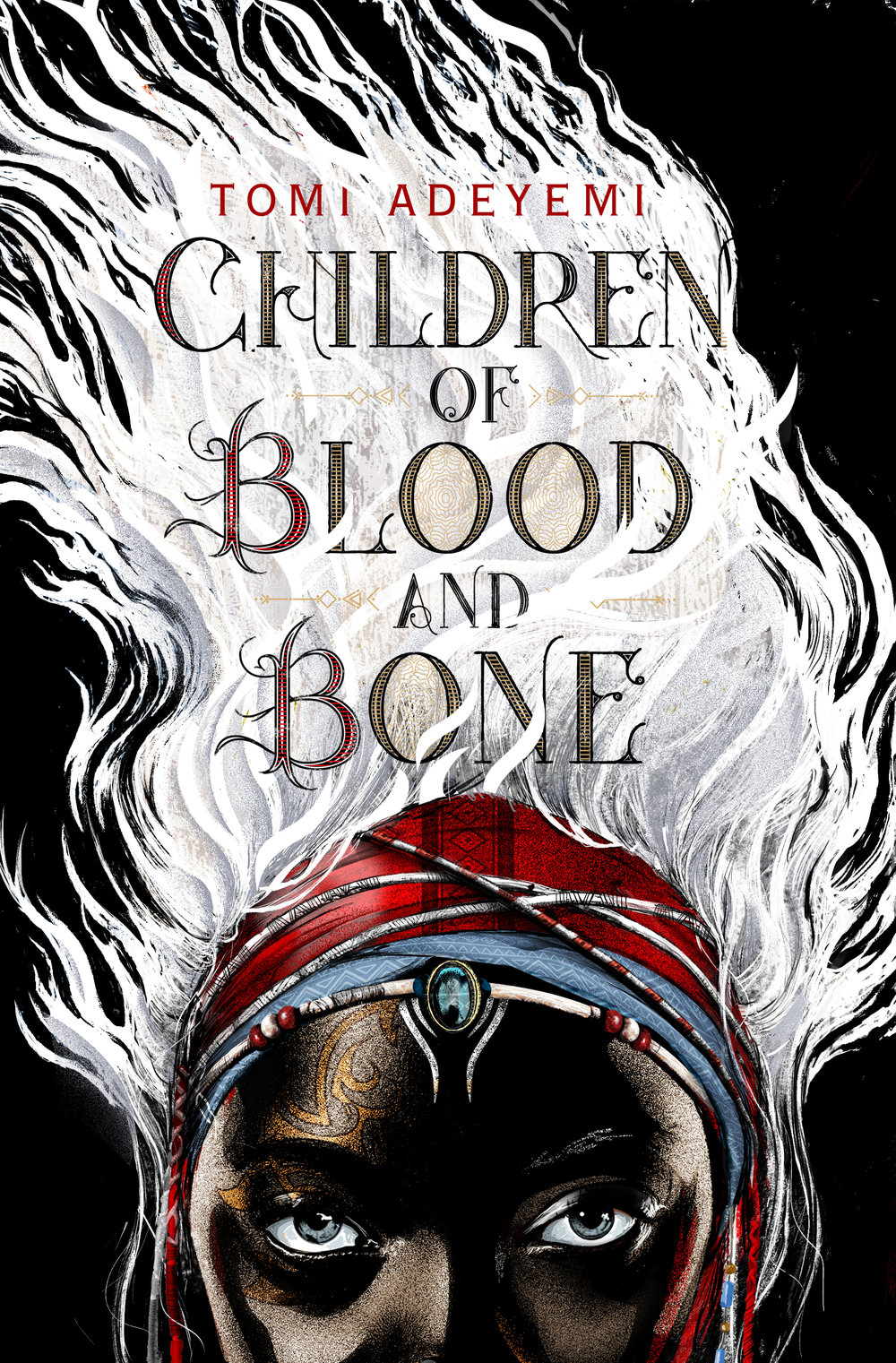 Zélie Adebola remembers when the soil of Orïsha hummed with magic. Burners ignited flames, Tiders beckoned waves, and Zelie's Reaper mother summoned forth souls.

But everything changed the night magic disappeared. Under the orders of a ruthless king, maji were targeted and killed, leaving Zélie without a mother and her people without hope.

Now, Zélie has one chance to bring back magic and strike against the monarchy. With the help of a rogue princess, Zélie must outwit and outrun the crown prince, who is hell-bent on eradicating magic for good.

Danger lurks in Orïsha, where snow leoponaires prowl and vengeful spirits wait in the waters. Yet the greatest danger may be Zélie herself as she struggles to control her powers—and her growing feelings for the enemy.

And that's it from us! What books do you have on YOUR radar?