"On The Smugglers' Radar" is a feature for books that have caught our eye: books we have heard of via other bloggers, directly from publishers, and/or from our regular incursions into the Amazon jungle. Thus, the Smugglers' Radar was born. Because we want far more books than we can possibly buy or review (what else is new?), we thought we would make the Smugglers' Radar into a weekly feature – so YOU can tell us which books you have on your radar as well!
On Ana's Radar:
I heard such excellent things about The Memory of Water and I actually have a copy that I never got around to reading – but now the author has a new book coming out and I want it too: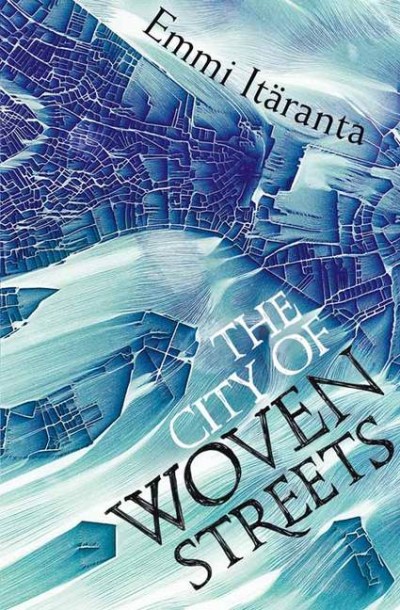 Emmi Itäranta's prose combines the lyricism of Ishiguro's NEVER LET ME GO. This is her second novel, following the award-winning MEMORY OF WATER.
The tapestry of life may be more fragile than it seems: pull one thread, and all will unravel.

In the City of Woven Streets, human life has little value. You practice a craft to keep you alive, or you are an outcast, unwanted and tainted. Eliana is a young weaver in the House of Webs, but secretly knows she doesn't really belong there. She is hiding a shameful birth defect that would, if anyone knew about it, land her in the House of the Tainted, a prison for those whose very existence is considered a curse.

When an unknown woman with her tongue cut off and Eliana's name tattooed on her skin arrives at the House of Webs, Eliana discovers an invisible network of power behind the city's facade. All the while, the sea is clawing the shores and the streets are slowly drowning.

Erin Bow's sequel to the terrific Scorpion Rules has a cover, a blurb, a publishing date (is it September yet?)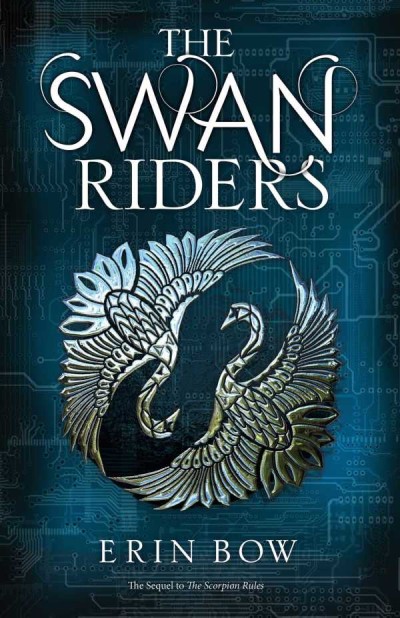 Greta Stuart had always known her future: die young. She was her country's crown princess, and also its hostage, destined to be the first casualty in an inevitable war. But when the war came it broke all the rules, and Greta forged a different path.

She is no longer princess. No longer hostage. No longer human. Greta Stuart has become an AI.

If she can survive the transition, Greta will earn a place alongside Talis, the AI who rules the world. Talis is a big believer in peace through superior firepower. But some problems are too personal to obliterate from orbit, and for those there are the Swan Riders: a small band of humans who serve the AIs as part army, part cult.

Now two of the Swan Riders are escorting Talis and Greta across post-apocalyptic Saskatchewan. But Greta's fate has stirred her nation into open rebellion, and the dry grassland may hide insurgents who want to rescue her – or see her killed. Including Elian, the boy she saved—the boy who wants to change the world, with a knife if necessary. Even the infinitely loyal Swan Riders may not be everything they seem.

Greta's fate—and the fate of her world—are balanced on the edge of a knife in this smart, sly, electrifying adventure.

A companion novel to Planetfall by Emma Newman, another tremendous read from 2015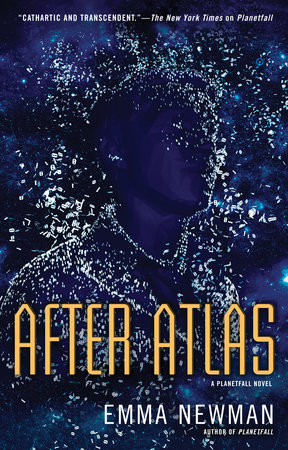 Govcorp detective Carlos Moreno was only a baby when Atlas left Earth to seek truth among the stars. But in that moment, the course of Carlos's entire life changed. Atlas is what took his mother away; what made his father lose hope; what led Alejandro Casales, leader of the religious cult known as the Circle, to his door. And now, on the eve of the fortieth anniversary of Atlas's departure, it's got something to do why Casales was found dead in his hotel room—and why Carlos is the man in charge of the investigation.

To figure out who killed one of the most powerful men on Earth, Carlos is supposed to put aside his personal history. But the deeper he delves into the case, the more he realizes that escaping the past is not so easy. There's more to Casales's death than meets the eye, and something much more sinister to the legacy of Atlas than anyone realizes…

Rachel Neumeier has a new epic novel coming out later this year and it sounds fab: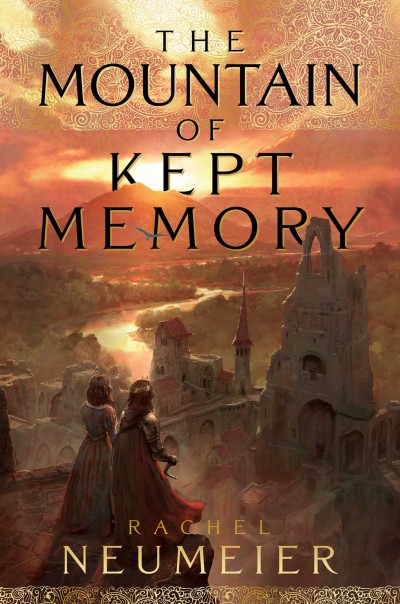 In this gorgeous fantasy in the spirit of Guy Gavriel Kay and Robin McKinley, a prince and a princess must work together to save their kingdom from outside invaders…and dangers within.

Long ago the Kieba, last goddess in the world, raised up her mountain in the drylands of Carastind. Ever since then she has dwelled and protected the world from unending plagues and danger…

Gulien Madalin, heir to the throne of Carastind, finds himself more interested in ancient history than the tedious business of government and watching his father rule. But Gulien suspects that his father has offended the Kieba so seriously that she has withdrawn her protection from the kingdom. Worse, he fears that Carastind's enemies suspect this as well.

Then he learns that he is right. And invasion is imminent.

Meanwhile Gulien's sister Oressa has focused on what's important: avoiding the attention of her royal father while keeping track of all the secrets at court. But when she overhears news about the threatened invasion, she's shocked to discover what her father plans to give away in order to buy peace.

But Carastind's enemies will not agree to peace at any price. They intend to not only conquer the kingdom, but also cast down the Kieba and steal her power. Now, Gulien and Oressa must decide where their most important loyalties lie, and what price they are willing to pay to protect the Kieba, their home, and the world.

Finally, a Middle Grade – Groundhog Day novel for the proceedings: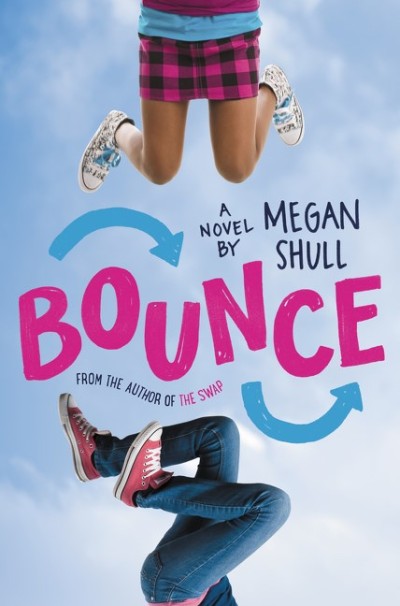 Seventh-grader Frannie Hudson wonders what it would be like to trade in her family for a new one. Her big brother ignores her. Her mean older sister can't stand her. And her parents have just announced they're going on a last-minute vacation—WITHOUT HER.

When Frannie makes one desperate, crazy wish—BOOM!—she magically bounces into a whole new life—with a totally different family. AND. IT. IS. AMAZING! There's only one catch: waking up as someone else keeps happening. Plunged into lives and adventures she's only imagined—from being a pop star, to meeting one SUPER-CUTE boy—Frannie finds courage in the unforgettable friends and families she meets along the way. But as her new life spins out of control, Frannie begins to worry if she'll ever get back home.
A celebration of the power of love and connection, Megan Shull's extraordinary new novel captures one girl's journey to find her voice, heal her heart, and discover the joy of bouncing back.

On Thea's Radar:
ALL THE BOOKS on Ana's radar, please. Especially the new Rachel Neumeier! Ahem. But now down to business–I'm just back from BEA where I was, I'm sorry to say, a little underwhelmed. But on the bright side, I did get a copy of this third book in the Passage series, which I intend to read and review (even though The Twelve was so mediocre):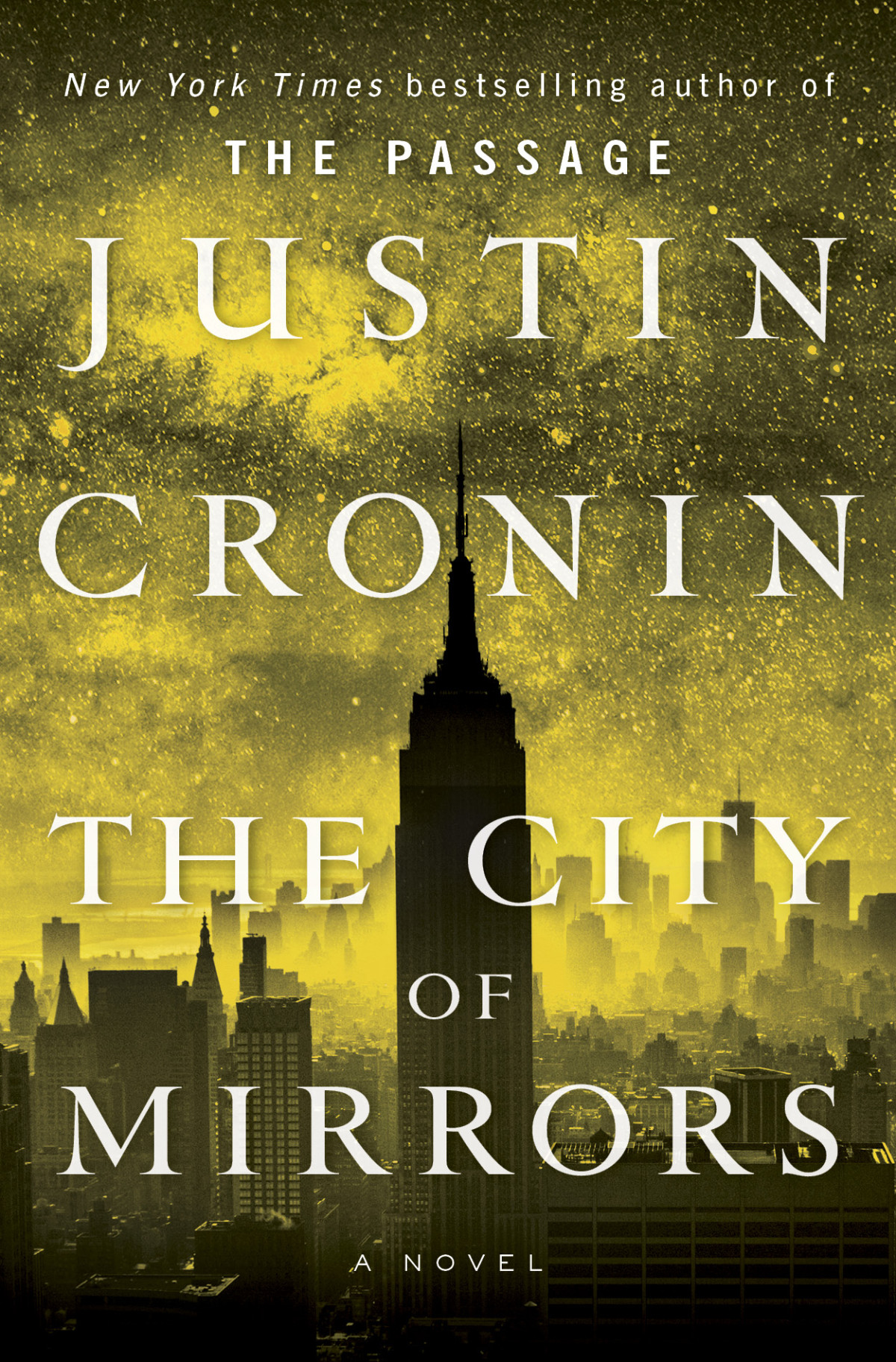 In "The Passage" and "The Twelve", Justin Cronin brilliantly imagined the fall of civilization and humanity s desperate fight to survive. Now all is quiet on the horizon but does silence promise the nightmare s end or the second coming of unspeakable darkness? At last, this bestselling epic races to its breathtaking finale.

"The world we knew is gone. What world will rise in its place?"

The Twelve have been destroyed and the hundred-year reign of darkness that descended upon the world has ended. The survivors are stepping outside their walls, determined to build society anew and daring to dream of a hopeful future.

But far from them, in a dead metropolis, he waits: Zero. The First. Father of the Twelve. The anguish that shattered his human life haunts him, and the hatred spawned by his transformation burns bright. His fury will be quenched only when he destroys Amy – humanity's only hope, the Girl from Nowhere who grew up to rise against him.

One last time light and dark will clash, and at last Amy and her friends will know their fate.

Next up, a book I'm reading for next week–SO CREEPY. Summer time is horror time–and with Friday the 13th just closing out yesterday, I'm in the perfect mood for this delightfully terrifying book.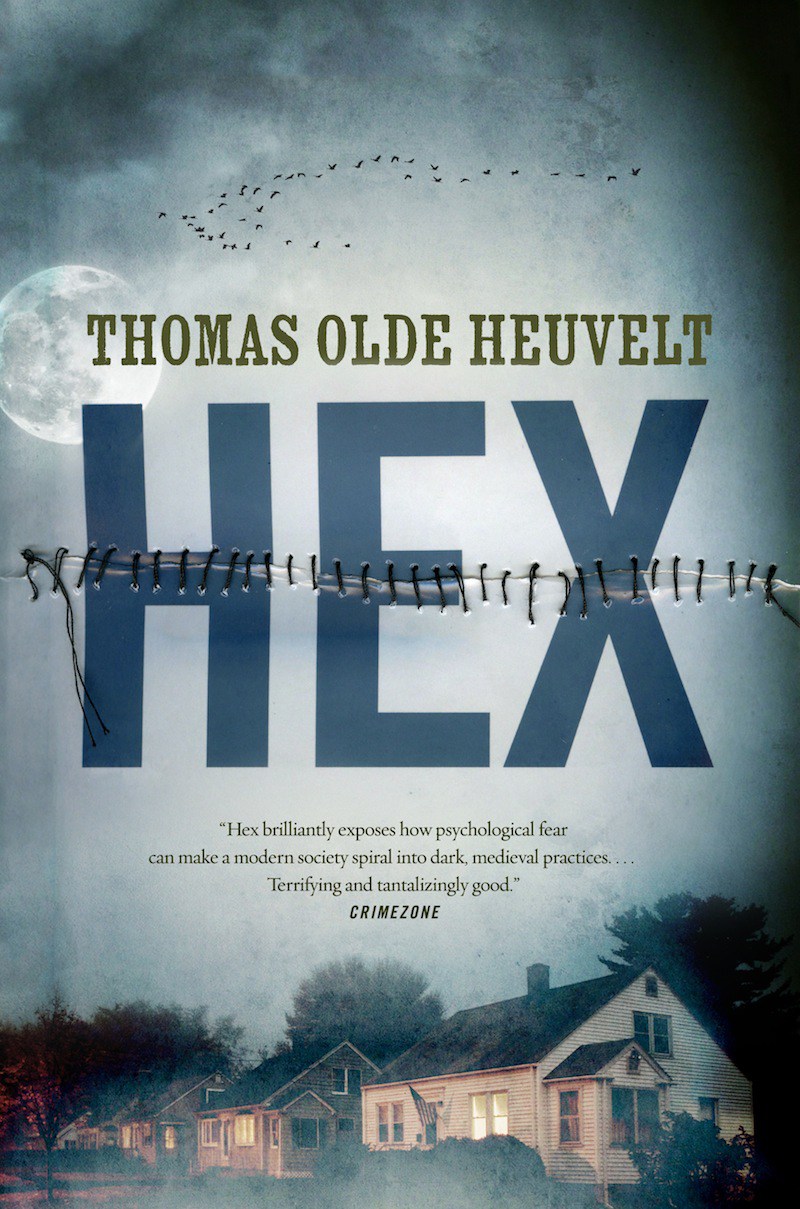 "Totally, brilliantly original" – Stephen King

Whoever is born here, is doomed to stay 'til death. Whoever settles, never leaves.

Welcome to Black Spring, the seemingly picturesque Hudson Valley town haunted by the Black Rock Witch, a 17th century woman whose eyes and mouth are sewn shut. Muzzled, she walks the streets and enters your homes at will. She stands next to your bed for nights on end. Everybody knows that her eyes may never be opened.

The elders of Black Spring have virtually quarantined the town by using high-tech surveillance to prevent their curse from spreading. Frustrated with being kept in lockdown, the town's teenagers decide to break their strict regulations and go viral with the haunting, but in so doing send the town spiraling into the dark, medieval practices of the past.

"A powerfully spooky piece of writing" – The Financial Times

"CREEPY" – Heat Magazine

"HEX is reminiscent of vintage Stephen King, and I can think of no higher praise. Chilling, moving and, in its odd way, not a little profound" – John Connolly

"A truly terrifying parable about mankind's depravity … the story is not merely unsettling, it is horrifying … read it if you dare!" – Kirkus Reviews

"Olde Heuvelt's HEX sets ancient magic against contemporary technology to create a kind of dark fairy tale that seems ultimately believable in today's world. A terrific debut novel" – Jeffrey Ford

"Thomas Olde Heuvelt's HEX is the BEST horror debut since John Ajvide Lindqvist's Let the Right One In" – Rue Morgue
The UK edition cover, for kicks: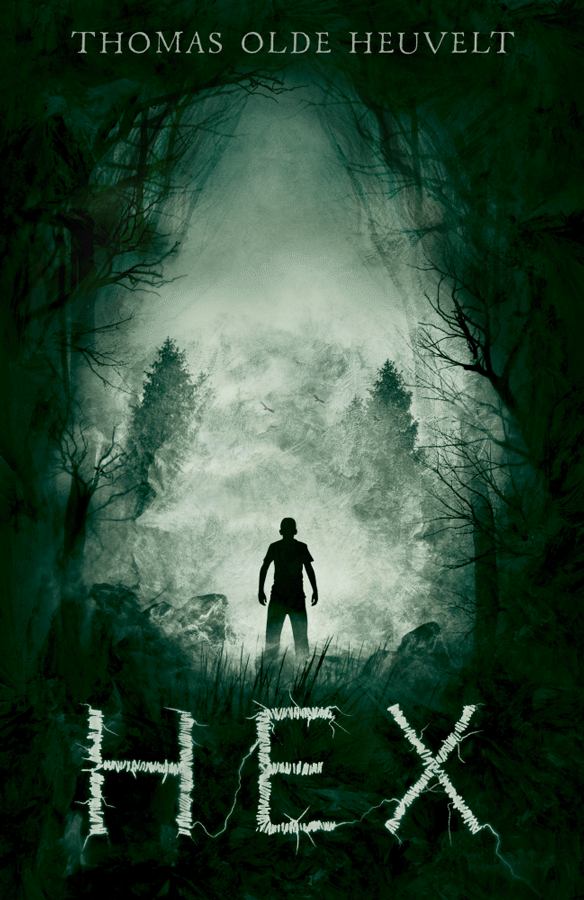 Next up, a repackaged, English language translation of Haruki Murakami's early two novels: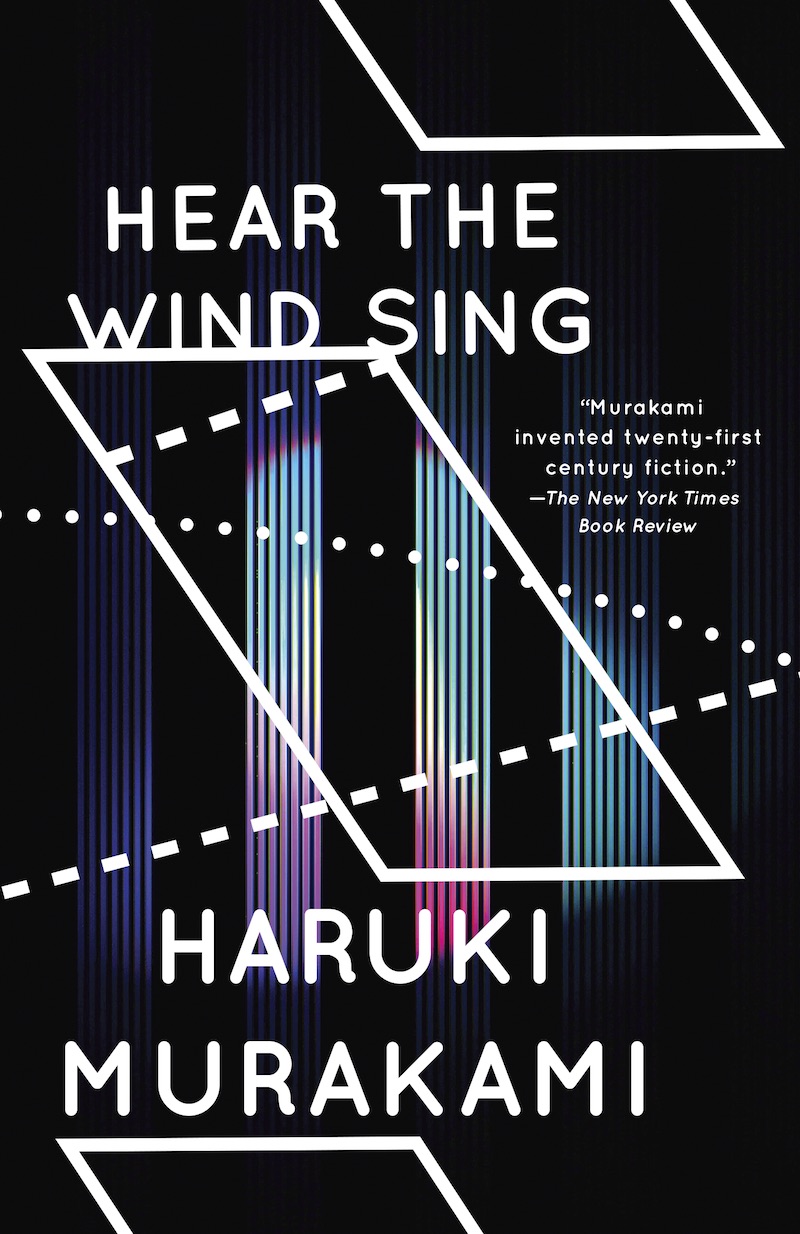 Wind/Pinball, a unique two-in-one volume, includes, on one side, Murakami's first novel Hear the Wind Sing. When you flip the book over, you can read his second novel, Pinball, 1973. Each book has its own stunning cover.

In the spring of 1978, a young Haruki Murakami sat down at his kitchen table and began to write. The result: two remarkable short novels—Hear the Wind Sing and Pinball, 1973—that launched the career of one of the most acclaimed authors of our time.

These powerful, at times surreal, works about two young men coming of age—the unnamed narrator and his friend the Rat—are stories of loneliness, obsession, and eroticism. They bear all the hallmarks of Murakami's later books, and form the first two-thirds, with A Wild Sheep Chase, of the trilogy of the Rat.

Widely available in English for the first time ever, newly translated, and featuring a new introduction by Murakami himself, Wind/Pinball gives us a fascinating insight into a great writer's beginnings.

Next up, this YA novel that sounds AWESOME. A biracial protagonist in a 1920s reimagining of Hamlet–how haven't I heard of this before?!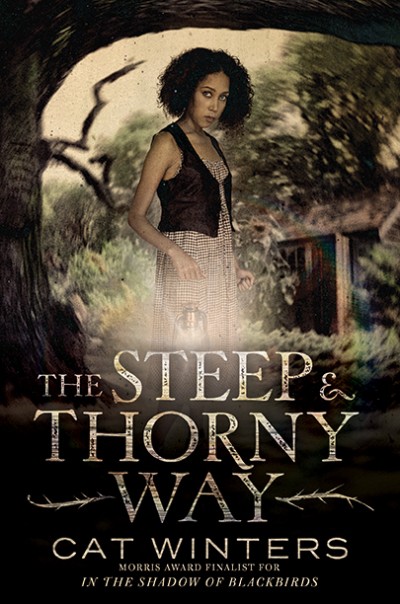 A thrilling reimagining of Shakespeare's Hamlet, The Steep and Thorny Way tells the story of a murder most foul and the mighty power of love and acceptance in a state gone terribly rotten.

1920s Oregon is not a welcoming place for Hanalee Denney, the daughter of a white woman and an African-American man. She has almost no rights by law, and the Ku Klux Klan breeds fear and hatred in even Hanalee's oldest friendships. Plus, her father, Hank Denney, died a year ago, hit by a drunk-driving teenager. Now her father's killer is out of jail and back in town, and he claims that Hanalee's father wasn't killed by the accident at all but, instead, was poisoned by the doctor who looked after him—who happens to be Hanalee's new stepfather.

The only way for Hanalee to get the answers she needs is to ask Hank himself, a "haint" wandering the roads at night.

Next, a philosophical YA dystopia/fantasy meant for fans of CW's The 100. YES PLEASE.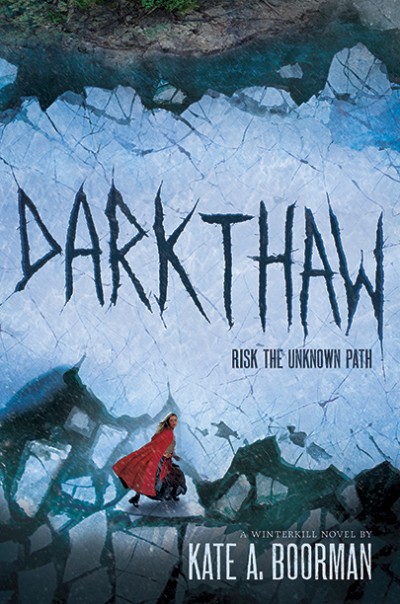 For as long as Emmeline can remember, she's longed to leave the isolated world of the settlement and explore the wilderness that calls to her in her dreams. And now that the Council has fallen, she will finally, finally get that chance. With First Peoples guide Matisa at her side, Emmeline rallies a brave group to join her on her quest into the unknown, including her beloved Kane and his two younger brothers.

But the journey soon proves far more dangerous than Emmeline anticipated—with warring clans, slavers, colonists, disease, and natural disasters seemingly at every turn. After putting so many lives in danger, she starts to doubt everything she once knew. Did she make the right choice to leave the settlement—and can her relationship with Kane survive the ordeal? Matisa insists that to set things right and to fight the evil that is bringing all this danger and turmoil to the forest, Emmeline must journey to Matisa's people—even if that means leaving Kane behind.

"A philosophical, ruminative adventure for fans of the CW network's The 100." –Kirkus Reviews, review of Darkthaw

Last but not least, more time travel!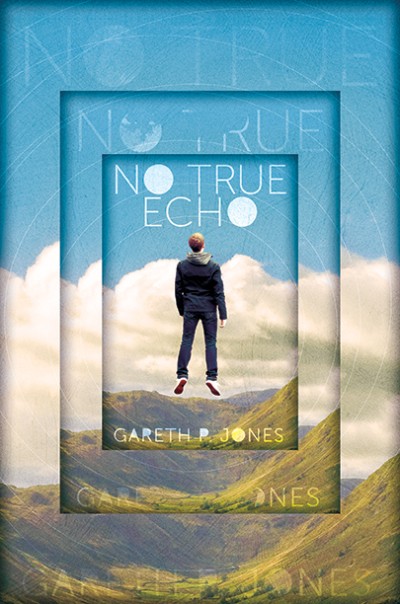 Eddie thinks nothing ever happens in his small, boring town. Every day is exactly the same, down to what the bus driver will say when he picks each kid up in the morning. But then, one day, someone new, and very pretty, walks onto the bus. At least, Eddie thinks she's new, but there is something oddly familiar about Scarlett. Intrigued (and smitten), Eddie starts to follow Scarlett—and what he discovers is odder still. Scarlett is a Senior Echo Time Agent from the future, come to his town to investigate the origin of time travel, which, unbeknownst to Eddie, was invented right in his hometown, by someone he knew. Soon Eddie is swept up in the investigation and in time. But time travel is a dangerous business, and Eddie will learn more than he wants to know about his long-dead mother.

This psychologically rich thriller redefines the time travel novel for a teen audience.

And that's it from us! What books are on YOUR radar?