"On The Smugglers' Radar" is a feature for books that have caught our eye: books we have heard of via other bloggers, directly from publishers, and/or from our regular incursions into the Amazon jungle. Thus, the Smugglers' Radar was born. Because we want far more books than we can possibly buy or review (what else is new?), we thought we would make the Smugglers' Radar into a weekly feature – so YOU can tell us which books you have on your radar as well!
On Ana's Radar:
I came across this promising YA mystery on Edelweiss this week: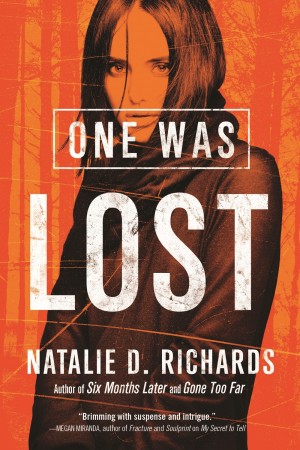 Damaged. Deceptive. Dangerous. Darling. Are they labels or a warning? The answer could cost Sera everything.
Murder, justice, and revenge were so not a part of the plan when Sera set out on her senior camping trip. After all, hiking through the woods is supposed to be safe and uneventful.

Then one morning the group wakes up groggy, confused, and with words scrawled on their wrists: Damaged. Deceptive. Dangerous. Darling. Their supplies? Destroyed. Half their group? Gone. Their chaperone? Unconscious. Worst of all, they find four dolls acting out a murder—dolls dressed just like them.

Suddenly it's clear; they're being hunted. And with the only positive word on her wrist, Sera falls under suspicion…

I am intrigued by this novel I found on Netgalley: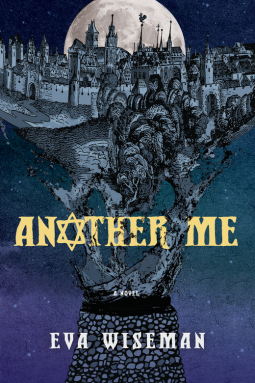 Set against the backdrop of plague-ravaged Europe, this spellbinding new novel from one of Canada's foremost writers of historical fiction for young people will have readers racing to the electrifying climax.

Seventeen-year-old Natan has a safe and happy life in fourteenth-century Strasbourg, France. He works with his father in his rag trade, helps his mother around the house, and studies the Torah at night with his young brother, Shmuli. He's even feeling the first stirrings of love with Elena, the daughter of the master draper who is his father's best customer.

But something is rotten in the streets of Strasbourg. There is tension between the Jewish community and the rest of the citizens, and there is fear as the deadly plague sweeps through towns and cities nearby. When rumors begin to circulate that Jewish residents are contaminating the town's well water to try to hasten the plague's arrival in their city, Natan knows that there are dangerous days ahead. When he sees who really poisoned Strasbourg's water, he is determined to speak the truth and save his people from the false accusations being made against them. But a moment of violence threatens to derail his plans and change his life in ways he could never have imagined.

In the meantime, MERMAIDS: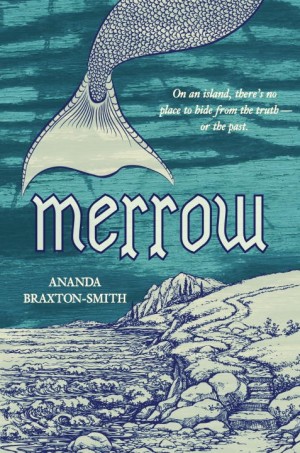 In this breathless and beautifully crafted tale, twelve-year-old Neen Marrey must separate town gossip from town lore to learn the truth about her mother—and herself.

The people of Carrick Island have been whispering behind Neen's back ever since her father drowned and her mother disappeared. The townspeople say her mother was a merrow and has returned to the ocean. Neen, caught in her hazy new in-between self—not a child, but not quite grown up—can't help but wonder if the villagers are right. But if her mother was a merrow, then what does that make Neen?

A new book by e.E. Charlton-Trujillo, the author of Fat Angie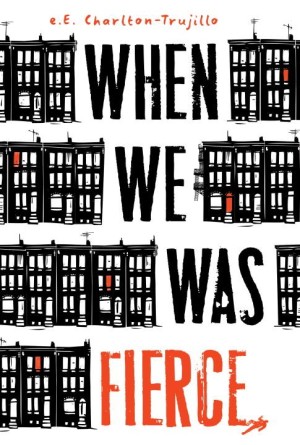 We wasn't up to nothin'
new really.
Me and Jimmy, Catch and Yo-Yo.
We just comin' down the street keepin' cool.
We was good at stayin' low
Especially around the Wooden Spoon.
Guys hang around there, they got teeth on 'em
Sharper than broken glass.
Words that slit ya'from chin to belly. And that's just their words.

Fifteen-year-old Theo isn't looking for trouble, but when he and his friends witness a brutal attack on Ricky-Ricky, an innocent boy who doesn't know better than to walk right up to the most vicious gang leader around, he's in trouble for real. And in this neighborhood, everything is at stake. In a poignant, unflinching novel of survival told largely in street dialect, e.E. Charlton-Trujillo enters the lives of teenagers coming of age in the face of spiraling violence among gangs, by police, and at home.

Another Netgalley find: an early Scifi GN described as "a beautiful story, written years before its time. Space epics were not in vogue when Teri Wood wrote and drew this story"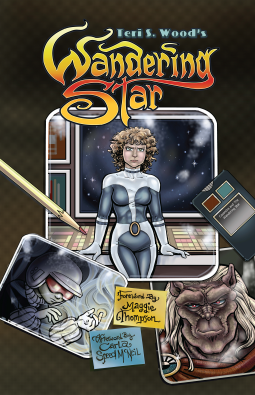 This much-praised space drama follows the far-flung adventures of Casandra, daughter of the President of the United Nations of Earth and the first terran accepted into the Galactic Academy.

Casandra discovers to her woe that Earth isn't the most popular of planets and joins the outcasts working on Wandering Star, the Galactic Alliance's prototypical spaceship. When the Bono Kiro, the Alliance's longtime enemy, makes a sudden reappearance, Casandra and her misfit crew just might turn out to be the galaxy's last hope. Sure to delight the legions of fans of the series, this beautiful hardcover edition collects all 21 of the original comics for the first time.

On Thea's Radar:
First up on my radar, an alternate history book set in 1940s America. I don't know much about it, but the premise sounds awesome: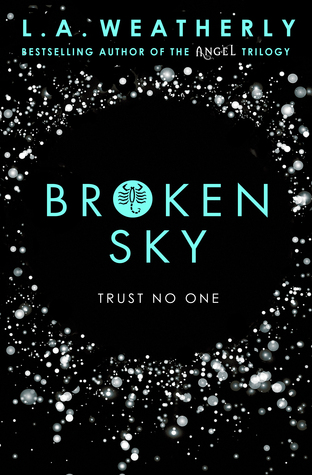 Welcome to a 'perfect' world.

Where war is illegal, where harmony rules.

And where your date of birth marks your destiny.

But nothing is perfect.

And in a world this broken, who can Amity trust?

From the bestselling author of the Angel trilogy comes Broken Sky – an exhilarating epic set in a daring and distorted echo of 1940s America and first in a new trilogy.

Next up on my radar, this first book in a new science fiction series that sounds promising. Wormholes, outlaw PSI tribes, conspiracies, sounds pretty good to me!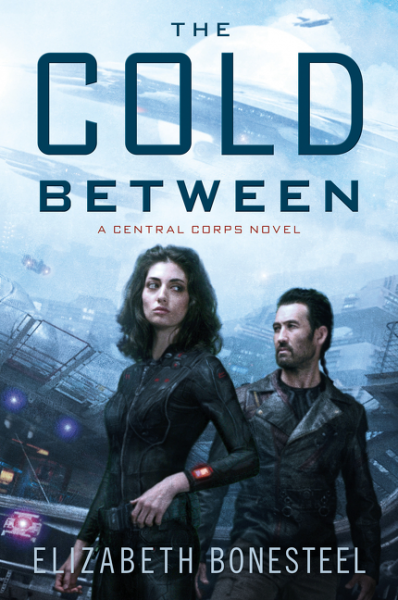 When her crewmate Danny is murdered on the colony of Volhynia, Central Corps engineer Commander Elena Shaw is shocked to learn the main suspect is her lover, Treiko Zajec. She knows Trey is innocent—he was with her when Danny was killed. So who is the real killer and why are the cops framing an innocent man?

While retracing Danny's last hours, they discover that his death may be tied to a mystery from the past: the destruction of a Central Corps starship at a wormhole near Volhynia. For twenty-five years, Central Gov has been lying about the tragedy, even willing to go to war with the outlaw tribe PSI to protect their secrets.

With the authorities closing in, Elena and Trey head to the wormhole, certain they'll find answers on the other side. But the truth that awaits them is far more terrifying than they ever imagined—a conspiracy deep within Central Gov that threatens all of human civilization throughout the inhabited reaches of the galaxy . . . and beyond.

Next up on my radar, a prison-setting thriller.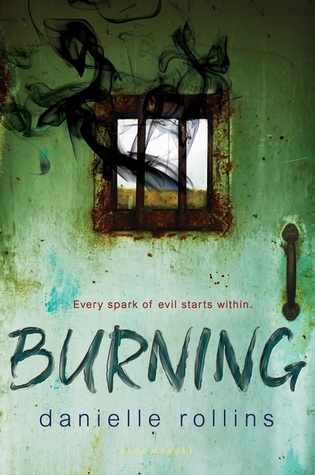 Tucked away, deep in the woods, Brunesfield Correctional Facility's cold walls and empty hallways keep dangerous girls away from the world . . . girls like Angela Davis, whose fate was determined by one bad decision. After a few years in juvie, Angela is finally close to her release, but everything changes the day a new warden with dark plans takes over. Angela knows evil when she sees it, and as strange disappearances and frightening incidents happen more and more frequently, it becomes clear that Brunesfield could be the end of them. Angela and her friends must find a way to get out, but how can they save themselves from very place keeping them locked away?

From the author of The Merciless comes an atmospheric thriller rich with secrets and conspiracies that will have readers on the edge of their seats.

Then, there's this science fiction novel tying the Bermuda Triangle to Europa, a Jovian moon.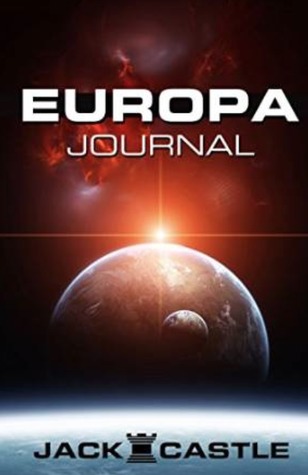 Bermuda Triangle. Jupiter Ice Moon.
Missing World War II Pilot.

The history of humanity is about to change forever…

On 5 December 1945, five TBM Avenger bombers embarked on a training mission off the coast of Florida and mysteriously vanish without a trace in the Bermuda Triangle.

A PBY search and rescue plane with thirteen crewmen aboard sets out to find the Avengers . . . and never returns.

In 2168, a mysterious five-sided pyramid is discovered on the ocean floor of Jupiter's icy moon, Europa.

Commander Mac O'Bryant and her team of astronauts are among the first to enter the pyramid's central chamber. They find the body of a missing World War II pilot, whose hands clutch a journal detailing what happened to him after he and his crew were abducted by aliens and taken to a place with no recognizable stars. As the pyramid walls begin to collapse around Mac and her team, their names mysteriously appear within its pages and they find themselves lost on an alien world.

Stranded with no way home, Mac decides to retrace the pilot's steps. She never expects to find the man alive. And if the man has yet to die, what does that mean for her and the rest of her crew?

And last but not least, this horror/thriller:
A spine-chilling psychological thriller from stunning YA talent and author of THE DEAD HOUSE, Dawn Kurtagich.

When Silla and her little sister, Nori, escape London and their abusive father, Aunt Cath's country house feels like a safe haven. Leaving the smog and fear behind, the girls have the love and freedom they never had in their violent home. But slowly, ever so slowly, things begin to unravel.

Aunt Cath locks herself in the attic and spends day and night pacing; every day the surrounding forest inches slowly towards the house; a mysterious boy appears from the enclosing wood offering friendship, and Nori claims that a man watches them from the dark forest. A man with no eyes who creeps ever closer. . .

Psychologically sinster and creepily atmospheric, Dawn's second YA title is sure to grip fans of Stephen King, Kendare Blake and James Dawson.

And that's it from us! What books do you have on YOUR radar?