"On The Smugglers' Radar" is a feature for books that have caught our eye: books we have heard of via other bloggers, directly from publishers, and/or from our regular incursions into the Amazon jungle. Thus, the Smugglers' Radar was born. Because we want far more books than we can possibly buy or review (what else is new?), we thought we would make the Smugglers' Radar into a weekly feature – so YOU can tell us which books you have on your radar as well!
On Ana's Radar:
I love Neil Oliver and his history shows, he is one of the best TV presenters here in the UK. And now…he has written a historical novel. I am a bit terrified and a bit excited about it but I want to give it a try: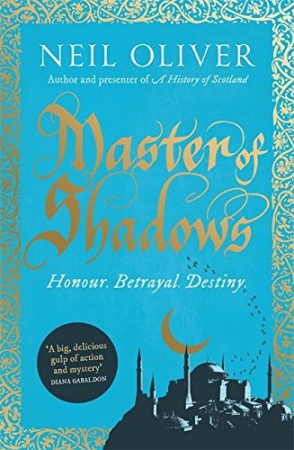 n fifteenth-century Constantinople, Prince Constantine saves the life of a broken-hearted girl. But the price of his valour is high.

John Grant is a young man on the edge of the world. His unique abilities carry him from his home in Scotland to the heart of the Byzantine Empire in search of a girl and the chance to fulfil a death-bed promise.

Lena has remained hidden from the men who have been searching for her for many years. When she's hunted down, at last she knows what she must do.

With an army amassing beyond the city's ancient walls, the fates of these three will intertwine. As the Siege of Constantinople reaches its climax, each must make a choice between head and heart, duty and destiny.

One of my top 10 books of 2015 was Illuminae and I can not wait for the sequel-companion, Gemina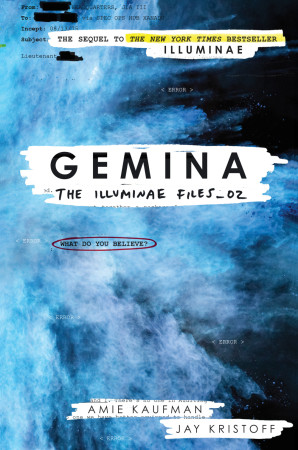 While Kady and Ezra are fighting for their lives aboard the Alexander, Jump Station Heimdall is facing a different wave of the Beitech assault. Meet Hanna and Nik: she's the station captain's pampered daughter, while Nik runs with Heimdall's dangerous blackmarket scene.

When an elite team of Beitech assassins targets Heimdall, Nik and Hanna are thrown together to fight the enemy–and the assassins are just the beginning. With deadly alien creatures slithering through air ducts, a second fleet of attack drones headed their way, and a phenomenon threatening the wormhole near the space station, Hanna and Nik aren't just critical to the Kerenza fight–they may hold the fate of the very universe in their hands.

Another one I must have soon because Hannah Moskowitz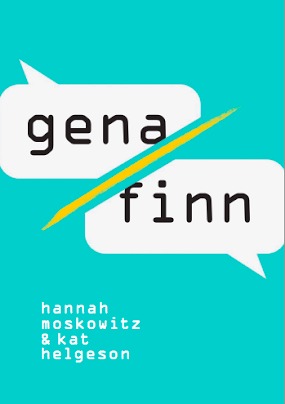 The story follows the unlikely friendship of two young women forged via fan fiction and message boards, and is told entirely in texts, chats, and blog posts.

Gena (short for Genevieve) and Finn (short for Stephanie) have little in common. Book-smart Gena is preparing to leave her posh boarding school for college; down-to-earth Finn is a twenty-something struggling to make ends meet in the big city. Gena's romantic life is a series of reluctant one-night-stands; Finn is making a go of it with long-term boyfriend Charlie. But they share a passion for Up Below, a buddy cop TV show with a cult fan following. Gena is a darling of the fangirl scene, keeping a popular blog and writing fan fiction. Finn's online life is a secret, even from Charlie. The pair spark an unlikely online friendship that deepens quickly (so quickly it scares them both), and as their individual "real" lives begin to fall apart, they increasingly seek shelter online, and with each other.

Cover alert for a new Claire Legrand novel!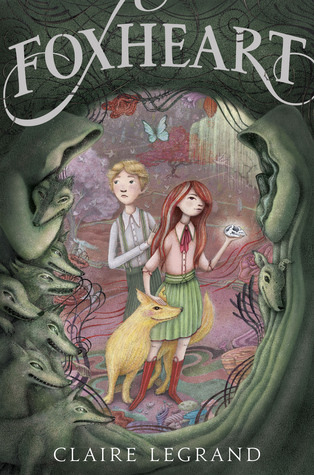 Orphan. Thief. Witch.

Twelve-year-old Quicksilver dreams of becoming the greatest thief in the Star Lands. With her faithful dog and partner-in-crime Fox, she's well on her way—even if that constantly lands them both in trouble. It's a lonesome life, sleeping on rooftops and stealing food for dinner, but Quicksilver doesn't mind. When you're alone, no one can hurt you. Or abandon you.

But the seemingly peaceful Star Lands are full of danger. Witches still exist—although the powerful Wolf King and his seven wolves have been hunting them for years. Thankfully, his bloody work is almost complete. Soon the Star Lands will be safe, free of the witches and their dark magic.

Then one day a strange old woman and her scruffy dog arrive in Quicksilver's town and perform extraordinary magic. Real magic—forbidden and dangerous. Magic Quicksilver is desperate to learn. With magic like that, she could steal anything her heart desires. She could even find her parents.

But the old woman is not what she seems, and soon Quicksilver has to decide—will she stay at home and remain a thief? Or will she embark upon the adventure of a lifetime and become a legend?

On Thea's Radar:
AAAAAAAA GEMINA! I am so so so excited for it! OK. First up on my radar is the forthcoming new book from Kelly Barnhill: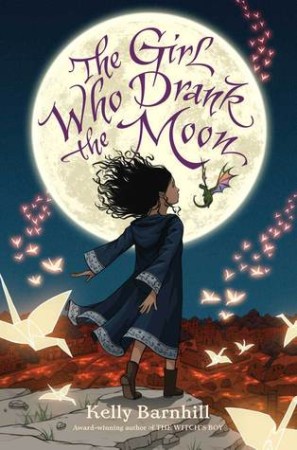 Every year, the people of the Protectorate leave a baby as an offering to the witch who lives in the forest. They hope this sacrifice will keep her from terrorizing their town. But the witch in the forest, Xan, is kind and gentle. She shares her home with a wise Swamp Monster named Glerk and a Perfectly Tiny Dragon, Fyrian. Xan rescues the abandoned children and deliver them to welcoming families on the other side of the forest, nourishing the babies with starlight on the journey.

One year, Xan accidentally feeds a baby moonlight instead of starlight, filling the ordinary child with extraordinary magic. Xan decides she must raise this enmagicked girl, whom she calls Luna, as her own. To keep young Luna safe from her own unwieldy power, Xan locks her magic deep inside her. When Luna approaches her thirteenth birthday, her magic begins to emerge on schedule–but Xan is far away. Meanwhile, a young man from the Protectorate is determined to free his people by killing the witch. Soon, it is up to Luna to protect those who have protected her–even if it means the end of the loving, safe world she's always known.

The acclaimed author of The Witch's Boy has created another epic coming-of-age fairy tale destined to become a modern classic.

Next up on my radar, a time traveling book billed as an "Outlander for teens." Hmm.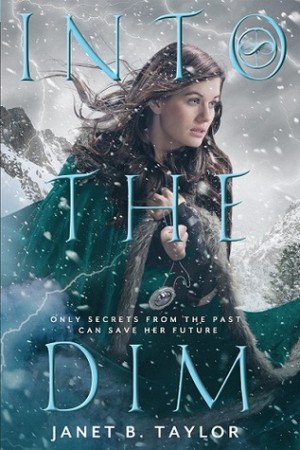 When fragile, sixteen-year-old Hope Walton loses her mom to an earthquake overseas, her secluded world crumbles. Agreeing to spend the summer in Scotland, Hope discovers that her mother was more than a brilliant academic, but also a member of a secret society of time travelers. Trapped in the twelfth century in the age of Eleanor of Aquitaine, Hope has seventy-two hours to rescue her mother and get back to their own time. Along the way, her path collides with that of a mysterious boy who could be vital to her mission . . . or the key to Hope's undoing. Addictive, romantic, and rich with historical detail, Into the Dim is an Outlander for teens.

Just this past week I finished reading and reviewing Morning Star by Pierce Brown–this next book sounds like a way for me to get a little more Darrow-inspired revolution in my life.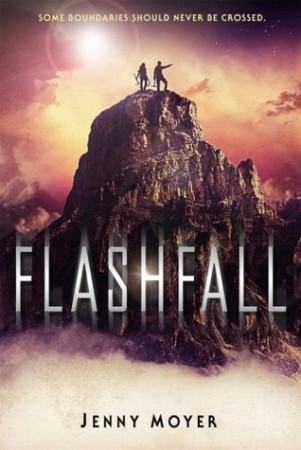 Orion does not intend to spend the rest of her life down Tunnel 9. It is her duty as a subpar to mine—as it has been for all subpars, ever since the radioactive flash curtain fell, nearly destroying all life. Orion, the most gifted of the miners, knows she can earn her ticket out and into the protected city of Alara with 400 grams of cirium, the only element that prevents radiation sickness.

But everything is not as it seems. When Orion learns a truth that challenges all she's ever known, she embarks on a quest for something far more precious than cirium: freedom. Along with Dram, her caving partner and the boy she might love, Orion sets out on a mission of rebellion and survival.

This next science fiction title also looks super promising: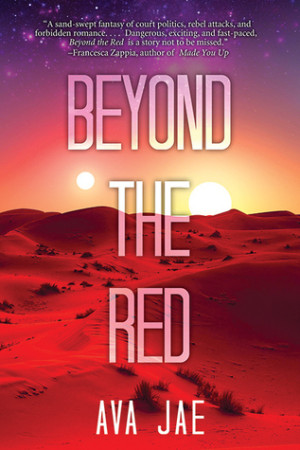 Alien queen Kora has a problem as vast as the endless crimson deserts. She's the first female ruler of her territory in generations, but her people are rioting and call for her violent younger twin brother to take the throne. Despite assassination attempts, a mounting uprising of nomadic human rebels, and pressure to find a mate to help her rule, she's determined to protect her people from her brother's would-be tyrannical rule.

Eros is a rebel soldier hated by aliens and human alike for being a half-blood. Yet that doesn't stop him from defending his people, at least until Kora's soldiers raze his camp and take him captive. He's given an ultimatum: be an enslaved bodyguard to Kora, or be executed for his true identity—a secret kept even from him.

When Kora and Eros are framed for the attempted assassination of her betrothed, they flee. Their only chance of survival is to turn themselves in to the high court, where revealing Eros's secret could mean a swift public execution. But when they uncover a violent plot to end the human insurgency, they must find a way to work together to prevent genocide.

Last but not least, I got this ARC in the mail–a most unconventional but truly awesome early copy of loose printed pages–and I cannot wait to dive in.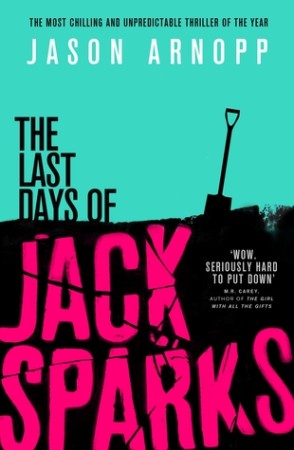 Prepare for the cleverest, most addictive thriller you will read this year. This is the story of the ill-fated Jack Sparks – a man who plays with fire, and pays the price . . .

Jack Sparks died while writing this book. This is the account of his final days.

In 2014, Jack Sparks – the controversial pop culture journalist – died in mysterious circumstances.

To his fans, Jack was a fearless rebel; to his detractors, he was a talentless hack. Either way, his death came as a shock to everyone.

It was no secret that Jack had been researching the occult for his new book. He'd already triggered a furious Twitter storm by mocking an exorcism he witnessed in rural Italy.

Then there was that video: thirty-six seconds of chilling footage that Jack repeatedly claimed was not of his making, yet was posted from his own YouTube account.

Nobody knew what happened to Jack in the days that followed – until now. This book, compiled from the files found after his death, reveals the chilling details of Jack's final hours.

Read on and decide for yourself what really happened to the notorious Jack Sparks – in this razor-sharp tale about the dangers of mocking what you don't believe . . .

And that's it from us! What books do you have on YOUR radar?