"On The Smugglers' Radar" is a new feature for books that have caught our eye: books we heard of via other bloggers, directly from publishers, and/or from our regular incursions into the Amazon jungle. Thus, the Smugglers' Radar was born. Because we want far more books than we can possibly buy or review (what else is new?), we thought we would make the Smugglers' Radar into a weekly feature – so YOU can tell us which books you have on your radar as well!
On Ana's Radar
I saw someone (sorry can't remember who) talking about this Australian anthology and I clicked on the link and BOOM. Great cover, great concept. Me = WANT.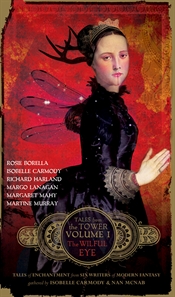 Six of the world's most exciting and best-loved writers have chosen fairytales as inspiration for this spellbinding and subversive short-story collection.

Six writers – Margo Lanagan, Rosie Borella, Isobelle Carmody, Richard Harland, Margaret Mahy and Martine Murray – have taken inspiration from stories that have shaped us all, tales like 'Beauty and the Beast,' 'The Steadfast Tin Soldier' and 'The Snow Queen'. This collection carries universal themes of envy and desire, deception and abandonment, courage and sacrifice.

Characters are enchanted, they transgress, they yearn, they hunger, they hate and, sometimes, they kill.

Some of the stories inhabit a traditional fairytale world, while others are set in the distant future. Some are set in the present and some in an alternative present. The stories offer no prescription for living or moral advice and none belong in a nursery.

Open the covers and submit to their enchantment.

Celine Kiernan, author of the awesome Moorehawke trilogy has a new book coming out – it is a YA ghost novel, out in September (in Ireland).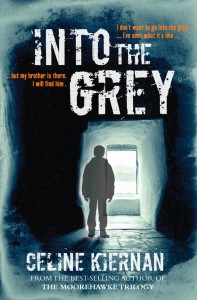 Now, can we please agree that the cover and the title and the premise of this book sounds INCREDIBLE?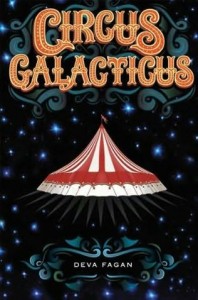 Rebel. Champion gymnast. Intergalactic traveler?

Trix can deal with being an orphan charity case at a snotty boarding school. She can hold her own when everyone else tells her not to dream big dreams. She can even fight back against the mysterious stranger in a silver mask who tries to steal the meteorite her parents trusted her to protect.

But her life is about to change forever. The Circus Galacticus has come to town, bringing acts to amaze, delight, and terrify. And now the dazzling but enigmatic young Ringmaster has offered Trix the chance to be a part of it.

Soon Trix discovers an entire universe full of deadly enemies and potential friends, not to mention space leeches, ancient alien artifacts, and exploding chocolate desserts. And she just might unravel the secrets of her own past–if she can survive long enough.

Goliath, the third and final book in Scott Westerfeld's Trilogy of Awesome is coming out this year and I can't wait. I am not a fan of the US covers for these books though: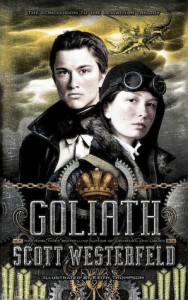 Can't wait to see what the UK comes up with.

This next one looks really MG but I find the cover SO pretty. I am in love with it. It is a retelling of "The Twelve Dancing Princesses", in which "an herbalist's apprentice in 15th century Romania attempts to break a curse and instead discovers a door to the Underworld."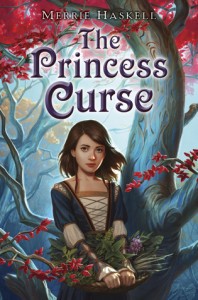 On Thea's Radar
I love the title of this book, and I think the cover is wonderful – plus, you throw in a western through a noir filter and I am putty in your hands. Plus, that name Hermann Kermit Warm is awesome.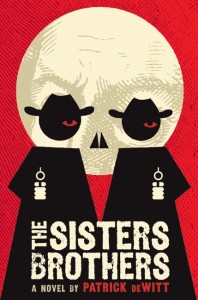 Hermann Kermit Warm is going to die. The enigmatic and powerful man known only as the Commodore has ordered it, and his henchmen, Eli and Charlie Sisters, will make sure of it. Though Eli doesn't share his brother's appetite for whiskey and killing, he's never known anything else. But their prey isn't an easy mark, and on the road from Oregon City to Warm's gold-mining claim outside Sacramento, Eli begins to question what he does for a living–and whom he does it for.

With The Sisters Brothers, Patrick deWitt pays homage to the classic Western, transforming it into an unforgettable comic tour de force. Filled with a remarkable cast of characters–losers, cheaters, and ne'er-do-wells from all stripes of life–and told by a complex and compelling narrator, it is a violent, lustful odyssey through the underworld of the 1850s frontier that beautifully captures the humor, melancholy, and grit of the Old West and two brothers bound by blood, violence, and love.

This cover is gorgeous, and I hadn't heard of it until Angie recently reviewed it and instantly I got the Book Hunger – thanks again, Angie!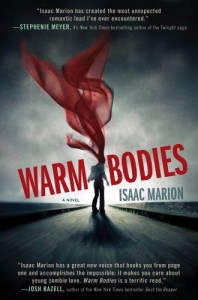 R is a young man with an existential crisis–he is a zombie. He has no memories, no identity, and no pulse, but he has dreams. His ability to connect with the outside world is limited to a few grunted syllables, but his inner life is deep, full of wonder and longing.

After experiencing a teenage boy's memories while consuming his brain, R makes an unexpected choice that begins a tense, awkward, and stragely sweet relationship with the victim's human girlfriend. Julie is a blast of color in the otherwise dreary and gray landscape that surrounds R. His choice to protect her will transform not only R, but his fellow Dead, and perhaps their whole lifeless world.

Scary, funny, and surprisingly poignant, Warm Bodies explores what happens when the cold heart of a zombie is tempted by the warmth of human love.

This title sounds both whimsical and kind of trippy (I mean that in a good way). Also, yay, pretty cover!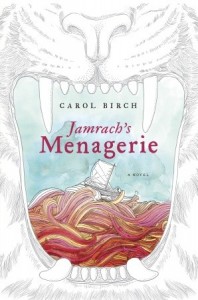 A thrilling and powerful novel about a young boy lured to sea by the promise of adventure and reward, with echoes of Great Expectations, Moby-Dick, and The Voyage of the Narwhal.

Jamrach's Menagerie tells the story of a nineteenth-century street urchin named Jaffy Brown. Following an incident with an escaped tiger, Jaffy goes to work for Mr. Charles Jamrach, the famed importer of exotic animals, alongside Tim, a good but sometimes spitefully competitive boy. Thus begins a long, close friendship fraught with ambiguity and rivalry.

Mr. Jamrach recruits the two boys to capture a fabled dragon during the course of a three-year whaling expedi­tion. Onboard, Jaffy and Tim enjoy the rough brotherhood of sailors and the brutal art of whale hunting. They even succeed in catching the reptilian beast.

But when the ship's whaling venture falls short of expecta­tions, the crew begins to regard the dragon—seething with feral power in its cage—as bad luck, a feeling that is cruelly reinforced when a violent storm sinks the ship.

Drifting across an increasingly hallucinatory ocean, the sur­vivors, including Jaffy and Tim, are forced to confront their own place in the animal kingdom. Masterfully told, wildly atmospheric, and thundering with tension, Jamrach's Mena­gerie is a truly haunting novel about friendship, sacrifice, and survival.

Even though this synopsis isn't really my jam, I am pretty excited for this book – I loved Genesis so much, and really need to read more from Bernard Beckett. Also, this cover is positively swoonworthy. (Ok, so maybe I swoon at weird things, but this cover IS lovely, isn't it?)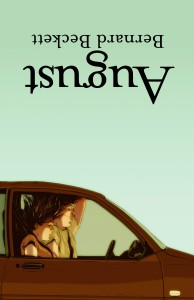 Trapped in a car wreck, upside down, bleeding, broken and in pain, Tristan and Grace are staring at death.

As they await their fate, with only a glimmer of hope they might be seen and rescued, we discover the stories of their lives, the sequences of events that brought them together and the shocking truth behind the cause of their crash.

Tristan, a brilliant student at the privileged St Augustine's school within the walls of the City, was the subject of an elaborate series of experiments on the seemingly contradictory concepts of determinism and free will. Part willing participant and part unknowing victim, Tristan grapples with the apparent irrefutability of a deterministic world. There is only one thing that distracts him: a woman he has glimpsed only twice, a woman he longs to know, a woman he loves.

Banished from the City at the end of the experiments, he embarks on a desperate personal quest to find the woman and to prove the existence of free will, a proof he cannot live without.

Meanwhile, Grace grows up outside the City walls, in a place of impoverishment and despair. Her life of hardship allows no place for philosophical musing. Forced through desperation into a life of prostitution, her only hope of escape from the life she leads is the young man she has seen watching her, the young man who would not speak to her. The young man who stopped at the roadside and picked her up in his car…

Part philosophical thriller, part love story, August is a compelling novel of power, humanity and desire.

This next book sounds incredibly trope-heavy, but they are all tropes that I love so…I'm excited. And I will hope that it handles the whole dark is rising thing well (and the dead coming back to life, and black magic, and a mad god – I love all of these things!). I'm don't know whether or not it's a direct sequel to The River Kings' Road, but it sounds like I might be able to read it as a stand alone (the first book didn't sound nearly as appealing to me).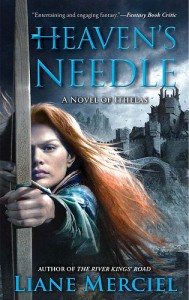 The mountain fortress of Duradh Mal was mysteriously destroyed centuries ago. And now, in its shadow, evil stirs. . . .

Unaware of the danger, two inexperienced Illuminers set out for the village of Carden Vale, at the foot of Duradh Mal, to minister to the people. The warrior Asharre, her face scarred with runes, her heart scarred by loss, is assigned to protect the young clerics. But in Carden Vale they find unspeakable horrors—the first hint of a terrifying ghost story come true.

The Sun Knight Kelland has been set free by the woman he loves, the archer Bitharn, but at the cost of undertaking a mission only he can fulfill. Joined by a Thornlord steeped in the magic of pain, they too make their way to Duradh Mal. There lies the truth behind the rumors of the dead come back to life, flesh ripped from bones, and creatures destroying themselves in a violent frenzy. And if Kelland cannot contain the black magic that has been unleashed after six hundred years, an entire world will fall victim to a Mad God's malevolent plague. . . .

And this reimagining of Romeo and Juliet sounds PERFECT to me. Wow.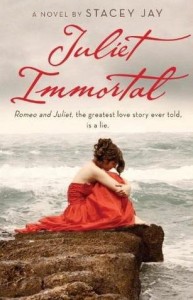 "These violent delights have violent ends
And in their triumph die, like fire and powder,
Which as they kiss consume."
—Romeo and Juliet by William Shakespeare

The most tragic love story in history . . .

Juliet Capulet didn't take her own life. She was murdered by the person she trusted most, her new husband, Romeo Montague, a sacrifice made to ensure his own immortality. But what Romeo didn't anticipate was that Juliet would be granted eternity, as well, and would become an agent for the Ambassadors of Light. For 700 years, she's fought Romeo for the souls of true lovers, struggling to preserve romantic love and the lives of the innocent. Until the day she meets someone she's forbidden to love, and Romeo, oh Romeo, will do everything in his power to destroy that love.

And finally, I loved The Adoration of Jenna Fox, and although I hate these new covers (puzzle pieces? WHY?), I need to get my hands on this companion novel/sequel immediately.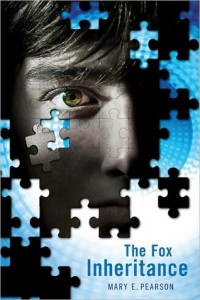 Once there were three. Three friends who loved each other—Jenna, Locke, and Kara. And after a terrible accident destroyed their bodies, their three minds were kept alive, spinning in a digital netherworld. Even in that disembodied nightmare, they were still together. At least at first. When Jenna disappeared, Locke and Kara had to go on without her. Decades passed, and then centuries.

Two-hundred-and-sixty years later, they have been released at last. Given new, perfect bodies, Locke and Kara awaken to a world they know nothing about, where everyone they once knew and loved is long dead.

Everyone except Jenna Fox.

And that's it from us! What books do you have on your radar?