"On The Smugglers' Radar" is a feature for books that have caught our eye: books we have heard of via other bloggers, directly from publishers, and/or from our regular incursions into the Amazon jungle. Thus, the Smugglers' Radar was born. Because we want far more books than we can possibly buy or review (what else is new?), we thought we would make the Smugglers' Radar into a weekly feature – so YOU can tell us which books you have on your radar as well!
On Ana's Radar:
Was browsing Netgalley this week and came across this stunning looking cover and a blurb that sounds awesome!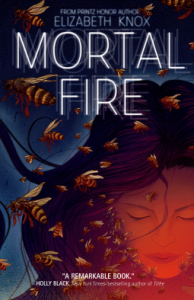 Sixteen-year-old Canny Mochrie's parents go away on a vacation, so they send her off on a trip of her own with her step-brother Sholto and his opinionated girlfriend Susan, who are interviewing the survivors of a strange coal mine disaster and researching local folklore in 1959 Southland, New Zealand. Canny is left to herself to wander in a mysterious and enchanting nearby valley, occupied almost entirely by children who all have the last name Zarene and can perform a special type of magic that tells things how to be stronger and better than they already are. With the help of a seventeen-year-old boy who is held hostage in a hidden away house by a spell that is now more powerful than the people who first placed it, Canny figures out why she, too, can use this special magic that only Zarenes should know, and where she really came from. Printz Honor author Elizabeth Knox has created another stunning world of intrigue in Mortal Fire.

So after I saw the book above, I was intrigued by the author and checked her backlist and I now REALLY want to read Dreamhunter (which is also one of the books in our OSW list!)
Laura comes from a world similar to our own except for one difference: it is next to the Place, an unfathomable land that fosters dreams of every kind and is inaccessible to all but a select few, the Dreamhunters. These are individuals with special gifts: the ability to catch larger-than-life dreams and relay them to audiences in the magnificent dream palace, the Rainbow Opera. People travel from all around to experience the benefits of the hunters' unique visions. Now fifteen-year-old Laura and her cousin Rose, daughters of Dreamhunters, are eligible to test themselves at the Place and find out whether they qualify for the passage. But nothing can prepare them for what they are about to discover. For within the Place lies a horrific secret kept hidden by corrupt members of the government. And when Laura's father, the man who discovered the Place, disappears, she realizes that this secret has the power to destroy everyone she loves . . .

In the midst of a fascinating landscape, Laura's dreamy childhood is ending and a nightmare beginning. This rich novel, filled with beauty, danger, politics, and intrigue, comes to a powerful crescendo, leaving readers clamoring for Book Two.

Patrick Ness' upcoming YA book has a cover and a blurb. Even though I did not really like his recent book, The Crane Wife, I remain curious about this: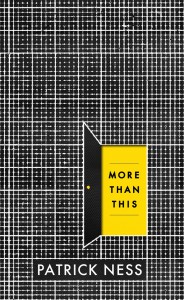 From two-time Carnegie Medal winner Patrick Ness comes an enthralling and provocative new novel chronicling the life — or perhaps afterlife — of a teen trapped in a crumbling, abandoned world.

A boy named Seth drowns, desperate and alone in his final moments, losing his life as the pounding sea claims him. But then he wakes. He is naked, thirsty, starving. But alive. How is that possible? He remembers dying, his bones breaking, his skull dashed upon the rocks. So how is he here? And where is this place? It looks like the suburban English town where he lived as a child, before an unthinkable tragedy happened and his family moved to America. But the neighborhood around his old house is overgrown, covered in dust, and completely abandoned. What's going on? And why is it that whenever he closes his eyes, he falls prey to vivid, agonizing memories that seem more real than the world around him? Seth begins a search for answers, hoping that he might not be alone, that this might not be the hell he fears it to be, that there might be more than just this. . . .

Last Wednesday I attended a panel at Anglia Ruskin University on Fairytales with Adele Geras, Jack Zipes and Sara Maitland and moderated by Farah Mendlesohn. The panel was really interesting and it made me want to read ALL THE FAIRYTALE BOOKS! Starting with Sara Maitland's own: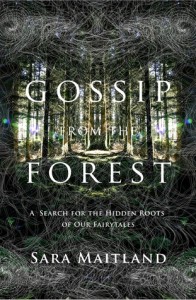 Fairytales are one of our earliest and most vital cultural forms, and forests one of our most ancient and primal landscapes. Both evoke a similar sensation in us — we find them beautiful and magical, but also spooky, sometimes horrifying.

In this fascinating book, Maitland argues that the two forms are intimately connected: the mysterious secrets and silences, gifts and perils of the forests were both the background and the source of fairytales. Yet both forests and fairy stories are at risk and their loss deprives us of our cultural lifeblood. Maitland visits forests through the seasons, from the exquisite green of a beechwood in spring, to the muffled stillness of a snowy pine wood in winter. She camps with her son Adam, whose beautiful photographs are included in the book; she takes a barefoot walk through Epping Forest with Robert Macfarlane; she walks with a mushroom expert through an oak wood, and with a miner through the Forest of Dean. Maitland ends each chapter with a unique, imaginitive re-telling of a fairystory.

Written with Sara's wonderful clarity and conversational grace, Gossip from the Forest is a magical and unique blend of nature writing, history and imaginative fiction.

Reaaaaally late highlighting this one but it comes so highly recommended, I now want to read it: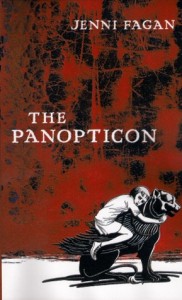 Pa`nop´ti`con ( noun). A circular prison with cells so constructed that the prisoners can be observed at all times. [Greek panoptos 'seen by all'] Anais Hendricks, fifteen, is in the back of a police car, headed for the Panopticon, a home for chronic young offenders. She can't remember the events that led her here, but across town a policewoman lies in a coma and there is blood on Anais's school uniform. Smart, funny and fierce, Anais is a counter-culture outlaw, a bohemian philosopher in sailor shorts and a pillbox hat. She is also a child who has been let down, or worse, by just about every adult she has ever met. The residents of the Panopticon form intense bonds, heightened by their place on the periphery, and Anais finds herself part of an ad hoc family there. Much more suspicious are the social workers, especially Helen, who is about to leave her job for an elephant sanctuary in India but is determined to force Anais to confront the circumstances of her birth before she goes. Looking up at the watchtower that looms over the residents, Anais knows her fate: she is part of an experiment, she always was, it's a given, a liberty – a fact. And the experiment is closing in. In language dazzling, energetic and pure, The Panopticon introduces us to a heartbreaking young heroine and an incredibly assured and outstanding new voice in fiction.

Lady Business/ Book Gazing's Jodie reviewed Diving Belles this week and now I want to read this so badly.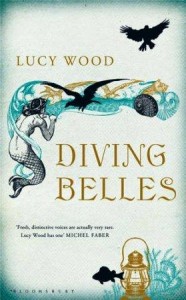 Straying husbands lured into the sea can be fetched back, for a fee. Magpies whisper to lonely drivers late at night. Trees can make wishes come true – provided you know how to wish properly first. Houses creak, fill with water and keep a fretful watch on their inhabitants, straightening shower curtains and worrying about frayed carpets. A teenager's growing pains are sometimes even bigger than him. And, on a windy beach, a small boy and his grandmother keep despair at bay with an old white door. In these stories, Cornish folklore slips into everyday life. Hopes, regrets and memories are entangled with catfish, wrecker's lamps, standing stones and baying hounds, and relationships wax and wane in the glow of a moonlit sea. This luminous, startling and utterly spellbinding debut collection introduces in Lucy Wood a spectacular new voice in contemporary British fiction.

Lucy Wood has a Master's degree in Creative Writing from Exeter University. She grew up in Cornwall. Diving Belles is her first work.

On Thea's Radar:
That reminds me, I have a copy of Diving Belles – must get to that soonish! Up on my radar, first there is this book I received in the mail – it came with saltwater taffy! – and sounds as wonderful as it looks (and tasted).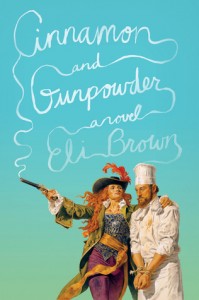 A gripping adventure, a seaborne romance, and a twist on the tale of Scheherazade—with the best food ever served aboard a pirate's ship

The year is 1819, and the renowned chef Owen Wedgwood has been kidnapped by the ruthless pirate Mad Hannah Mabbot. He will be spared, she tells him, as long as he puts exquisite food in front of her every Sunday without fail.

To appease the red-haired captain, Wedgwood gets cracking with the meager supplies on board. His first triumph at sea is actual bread, made from a sourdough starter that he leavens in a tin under his shirt throughout a roaring battle, as men are cutlassed all around him. Soon he's making tea-smoked eel and brewing pineapple-banana cider.

But Mabbot—who exerts a curious draw on the chef—is under siege. Hunted by a deadly privateer and plagued by a saboteur hidden on her ship, she pushes her crew past exhaustion in her search for the notorious Brass Fox. As Wedgwood begins to sense a method to Mabbot's madness, he must rely on the bizarre crewmembers he once feared: Mr. Apples, the fearsome giant who loves to knit; Feng and Bai, martial arts masters sworn to defend their captain; and Joshua, the deaf cabin boy who becomes the son Wedgwood never had.

Cinnamon and Gunpowder is a swashbuckling epicure's adventure simmered over a surprisingly touching love story—with a dash of the strangest, most delightful cookbook never written. Eli Brown has crafted a uniquely entertaining novel full of adventure: the Scheherazade story turned on its head, at sea, with food.

I recently went to The Strand (surprise, surprise), and scooped up these next two books: first, an omnibus that contains the three Isis books.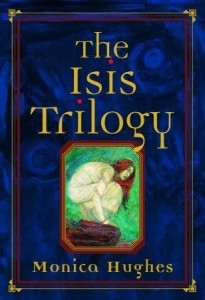 The Keeper of the Isis Light is the first book in Monica Hughes' acclaimed trilogy, and it is the story of Olwen Pendennis, the Keeper of the Isis Light. She and her companion, Guardian, have lived alone on the remote planet Isis since the death of her parents. Now, colonists from an overcrowded and polluted Earth have landed and are settling in the valleys. Olwen fears these new inhabitants may ruin her world forever, and it seems she may be right.

Years later, in Hughes' sequel, The Guardian of Isis, the planet remains pristine and remote, even after the arrival of settlers from Earth. Over time, the settlers have abandoned the technological knowledge of their ancestors and replaced it with myth. But one young man seeks the truth, and he soon gets the chance to find it.

The final chapter in the Trilogy, The Isis Pedlar, brings the devious Michael Joseph Flynn and his daughter, Moira, to Isis. Michael's magic firestone, his strangely delicious ambrosia, and his mysterious Forever Machine are beguiling to the humble members of the Isis community. Only Moira can expose this smooth-talking pedlar for the charlatan that he is. But will she be able to do it in time to save the simple agricultural community?
Original covers below (awesome, right?):
Can I get a HELL YES for these covers, please? First, note that they aren't whitewashed. Second, THE GLORIOUS 80s SFF CHEESE!

Next up, the second book I purchased with an eye for Old School Wednesdays – I've never heard of the author before, but love the cover, title, and premise. Turns out it's book 2 in a series – but seems as though it could be read as a standalone?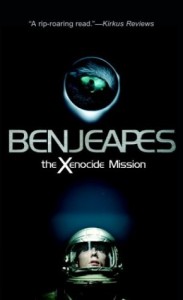 Space opera is back with a bang!

Lieutenant Joel Gilmore is part of a space observation team who find themselves attacked by the very aliens they are watching. It becomes a race against time for their fellow soldiers to rescue them, but in doing so, they unlock the shocking secrets of the solar system.

With thrilling action sequences and brilliantly characterized aliens, this science fiction novelist is one to watch–but be careful of the aliens. These are not Star Trek aliens with altered faces, but a glimpse of what really might be out there. . . .

Aaaand here's book 1:
The enigmatic First Breed have issued an invitation to every nation of Earth, to share their planet and their technology. Michael Gilmore is appointed Captain of HMSS Ark Royal, the UK's contribution to the delegation fleet on this historic interstellar voyage. It should be an honour …

His passengers include an ill-tempered prince and an alien of unknown loyalties. The first officer is close to mutiny. The ship's A.I. has turned renegade and a neighbouring vessel harbours a genocidal maniac who seems to know much more than everyone else.

And it's just possible they're all heading into a trap.

Ok and to end this radar, let's look at this upcoming Fall 2013 title that sounds awesome: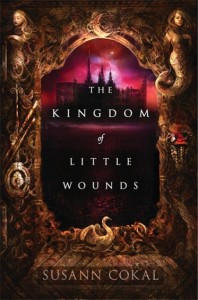 A young seamstress and a royal nursemaid find themselves at the center of an epic power struggle in this stunning young-adult debut, and also a true adult crossover title.

On the eve of Princess Sophia's wedding, the Scandinavian kingdom of Skyggehavn prepares to fete the occasion with a sumptuous display of riches: brocade and satin and jewels, feasts of sugar fruit and sweet spiced wine. Yet beneath the veneer of celebration, a shiver of darkness creeps through the palace halls. A mysterious illness plagues the royal family, threatening the lives of the throne's heirs, and a courtier's wolfish hunger for the king's favors sets a devious plot in motion. Here in the palace of Skyggehavn, things are seldom as they seem—and when a single errant prick of a needle sets off a series of events that will alter the course of history, the fates of budding young seamstress Ava Bingen and crafty servant Midi Sorte become irrevocably intertwined. As they navigate a tangled web of palace intrigue, power-lust, and deception, Ava and Midi must carve out their own survival any way they can, weathering desperate desires and crushing consequences on a journey to ultimate redemption.

And that's it from us! What books do you have on YOUR radar?