"On The Smugglers' Radar" is a feature for books that have caught our eye: books we have heard of via other bloggers, directly from publishers, and/or from our regular incursions into the Amazon jungle. Thus, the Smugglers' Radar was born. Because we want far more books than we can possibly buy or review (what else is new?), we thought we would make the Smugglers' Radar into a weekly feature – so YOU can tell us which books you have on your radar as well!
On Ana's Radar:
Ever since posting this list of female SFF writers and their awesome-looking books, Thea and I have been like READ ALL THE THINGS. Last night we were discovering Sarah Zettel's backlist and I ended up getting this one: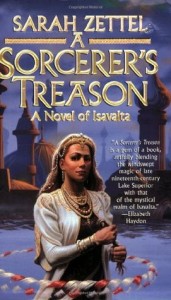 A World of Magic and Peril

1899, Sand Island, Wisconsin: Bridget Lederle is a lighthouse keeper on this stormy, windswept shore of Lake Superior. One cold night she sees a boat foundering near the island's shoals, and rescues its lone occupant. The strangely dressed sailor tells her a fantastic tale, of Isavalta, a world where magic reigns, and where she is-incredibly-destined to play a key role in a power struggle between the Dowager Empress and her foes.

Isavalta, where magic can be found in the pattern of knots on a string, the colors of a dress, or even smoke in the air, beckons to her. Bridget has the second sight of her family, but the magical land where she will go with the sailor holds far greater marvels, and terrible perils that even she cannot see. For she carries secrets within her that even she doesn't know, secrets that could change the fate of the fabulous magical world that calls her home . . .

Was on Twitter the other day and saw a few UK folks retweeting the cover for this upcoming fall book. I don't know what is it about but I LOVE the cover (and the title):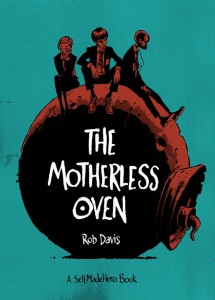 A. K. King has a new book coming out this year and there is no way I won't read it: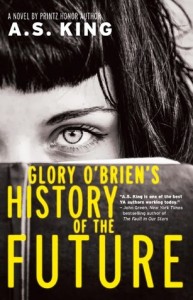 WOULD YOU TRY TO CHANGE THE WORLD
IF YOU THOUGHT YOU HAD NO FUTURE?

Graduating from high school is a time of limitless possibilities—but not for Glory, who has no plan for what's next. Her mother committed suicide when Glory was only four years old, and she's never stopped wondering if she will eventually go the same way…until a transformative night when she begins to experience an astonishing new power to see a person's infinite past and future. From ancient ancestors to many generations forward, Glory is bombarded with visions—and what she sees ahead of her is terrifying.

A tyrannical new leader raises an army. Women's rights disappear. A violent second civil war breaks out. And young girls vanish daily, sold off or interned in camps. Glory makes it her mission to record everything she sees, hoping her notes will somehow make a difference. She may not see a future for herself, but she'll do everything in her power to make sure this one doesn't come to pass.

In this masterpiece about freedom, feminism, and destiny, Printz Honor author A.S. King tells the epic story of a girl coping with devastating loss at long last—a girl who has no idea that the future needs her, and that the present needs her even more.

I was browsing Netgallet and came across this title – I love stories about girls and sports so I am going to give it a go: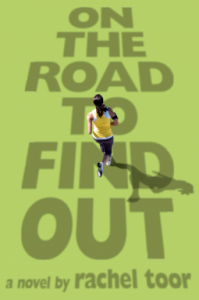 On New Year's Day, Alice Davis goes for a run. Her first ever.

It's painful and embarrassing, but so was getting denied by the only college she cares about. Alice knows she has to stop sitting around and complaining to her best friend, Jenni, and her pet rat, Walter, about what a loser she is. But what doesn't know is that by taking those first steps out the door, she is setting off down a road filled with new challenges—including vicious side stitches, chafing in unmentionable places, and race-paced first love—and strengthening herself to endure when the going suddenly gets tougher than she ever imagined.

Another interesting one found on Netgalley this week ( I just really hope this is not one of those with the message "Classics GOOD, New books SHIT":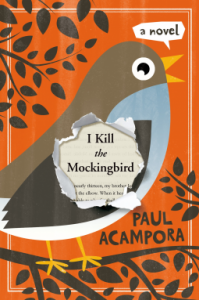 When Lucy, Elena, and Michael receive their summer reading list, they are excited to see To Kill A Mockingbird included. But not everyone in their class shares the same enthusiasm. So they hatch a plot to get the entire town talking about the well-known Harper Lee classic.

They plan controversial ways to get people to read the book, including re-shelving copies of the book in bookstores so that people think they are missing and starting a website committed to "destroying the mockingbird." Their efforts are successful when all of the hullabaloo starts to direct more people to the book. But soon, their exploits start to spin out of control and they unwittingly start a mini revolution in the name of books.

On Thea's Radar:
Interjecting on Ana's note – actually, I discovered (hah, if you can use that word considering how prolific an author she is and I CANNOT BELIEVE I HAVEN'T READ HER WORK BEFORE) Sarah Zettel earlier this month when I reviewed Dust Girl (and just finished devouring Golden Girl, and commenced to buy everything on her backlist. This is the book I'm reading from her next (as soon as it arrives in the mail – no ebook yet, unfortunately!):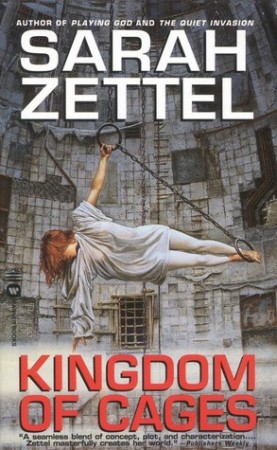 Humanity's off-world colonies, the Called, were dying. Planets and peoples had been ravaged by the Diversity Crisis of environmental collapses and mutating diseases.

All except Pandora, a thousand-year-old biogenetics research outpost, where respect for the ecosystem had become a fanatic religion and a small, genetically controlled population lived in self-sufficient city-domes. Peaceful, benign, and smug in their isolation, the Pandorans lovingly tended their lush, perfect world – until the day an ad-hoc starfleet arrived with an ultimatum: The Pandorans must use their genius to solve the Crisis, or the Called will destroy their cities and let hordes of starving, desperate refugees overrun Paradise.

Ten years later two young girls, Chena and Teal Trust, and their mother, Helice, come to start a new life on Pandora, whose "hothouse" scientists have allowed a select few to live in guarded planetside villages. But for Chena and Teal, Utopia quickly turns into Hell.

The threatened, resentful hot-housers treat the refugees with paranoid contempt – as violent, savage, raw DNA for involuntary experiments. And there is something in the Trusts' genome that the Pandorans want badly. Badly enough to kill for.

Now two innocent children are fugitives in a closed system. They can neither retreat to space nor escape into a wilderness where Nature has been programmed to destroy intruders. To survive, Chena and Teal must discover why their bodies are needed by a conspiracy called the "Eden Project." For the Crisis has become an apocalypse, the colonists are about to invade, and although the Pandorans insist the Eden Project will save all humanity, there may be a more final solution…

Next up, this novel starring the horrific legacy of historical figure Elizabeth Bathory. I'm so very in.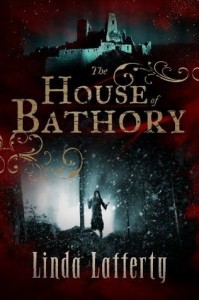 In the early 1600s, Elizabeth Báthory, the infamous Blood Countess, ruled ?achtice Castle in the hinterlands of Slovakia. During bizarre nightly rites, she tortured and killed the young women she had taken on as servants. A devil, a demon, the terror of Royal Hungary—she bathed in their blood to preserve her own youth.

400 years later, echoes of the Countess's legendary brutality reach Aspen, Colorado. Betsy Path, a psychoanalyst of uncommon intuition, has a breakthrough with sullen teenager Daisy Hart. Together, they are haunted by the past, as they struggle to understand its imprint upon the present. Betsy and her troubled but perceptive patient learn the truth: the curse of the House of Bathory lives still and has the power to do evil even now.

The story, brimming with palace intrigue, memorable characters intimately realized, and a wealth of evocative detail, travels back and forth between the familiar, modern world and a seventeenth-century Eastern Europe brought startlingly to life.

Inspired by the actual crimes of Elizabeth Báthory, The House of Bathory is another thrilling historical fiction from Linda Lafferty (The Bloodletter's Daughter and The Drowning Guard). The novel carries readers along with suspense and the sweep of historical events both repellent and fascinating.

Next, an SFF disaster novel set in Hawaii! With a Hawaiian protagonist! YES!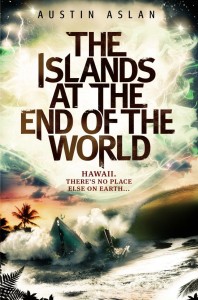 In this fast-paced survival story set in Hawaii, electronics fail worldwide, the islands become completely isolated, and a strange starscape fills the sky. Leilani and her father embark on a nightmare odyssey from Oahu to their home on the Big Island. Leilani's epilepsy holds a clue to the disaster, if only they can survive as the islands revert to earlier ways.

A powerful story enriched by fascinating elements of Hawaiian ecology, culture, and warfare, this captivating and dramatic debut from Austin Aslan is the first of two novels. The author has a master's degree in tropical conservation biology from the University of Hawaii at Hilo.

Then there's this horror novel billed as Dexter meets The Grudge, based on a Japanese ghost story, from a Filipina author. I really, really, really want this book.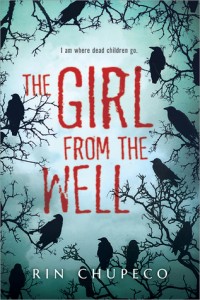 You may think me biased, being murdered myself. But my state of being has nothing to do with the curiosity toward my own species, if we can be called such. We do not go gentle, as your poet encourages, into that good night.

A dead girl walks the streets.

She hunts murderers. Child killers, much like the man who threw her body down a well three hundred years ago.

And when a strange boy bearing stranger tattoos moves into the neighborhood so, she discovers, does something else. And soon both will be drawn into the world of eerie doll rituals and dark Shinto exorcisms that will take them from American suburbia to the remote valleys and shrines of Aomori, Japan.

Because the boy has a terrifying secret – one that would just kill to get out.

The Girl from the Well is A YA Horror novel pitched as "Dexter" meets "The Grudge", based on a well-loved Japanese ghost story.

We recently received a review request for this book, which sounds like it could be fantastic… or problematic. Right now I'm intrigued and vow to give it a shot.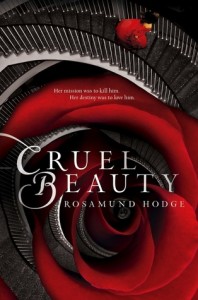 Graceling meets Beauty and the Beast in this sweeping fantasy about one girl's journey to fulfill her destiny and the monster who gets in her way-by stealing her heart.

Based on the classic fairy tale Beauty and the Beast, Cruel Beauty is a dazzling love story about our deepest desires and their power to change our destiny.

Since birth, Nyx has been betrothed to the evil ruler of her kingdom-all because of a foolish bargain struck by her father. And since birth, she has been in training to kill him.

With no choice but to fulfill her duty, Nyx resents her family for never trying to save her and hates herself for wanting to escape her fate. Still, on her seventeenth birthday, Nyx abandons everything she's ever known to marry the all-powerful, immortal Ignifex. Her plan? Seduce him, destroy his enchanted castle, and break the nine-hundred-year-old curse he put on her people.

But Ignifex is not at all what Nyx expected. The strangely charming lord beguiles her, and his castle-a shifting maze of magical rooms-enthralls her.

As Nyx searches for a way to free her homeland by uncovering Ignifex's secrets, she finds herself unwillingly drawn to him. Even if she could bring herself to love her sworn enemy, how can she refuse her duty to kill him? With time running out, Nyx must decide what is more important: the future of her kingdom, or the man she was never supposed to love.

Finally, there's this upcoming (middle grade?) story set on Mars: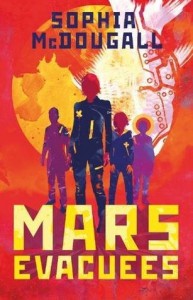 The fact that someone had decided I would be safer on Mars, where you could still only SORT OF breathe the air and SORT OF not get sunburned to death, was a sign that the war with the aliens was not going fantastically well.

I'd been worried I was about to be told that my mother's spacefighter had been shot down, so when I found out that I was being evacuated to Mars, I was pretty calm.

And despite everything that happened to me and my friends afterwards, I'd do it all again. because until you've been shot at, pursued by terrifying aliens, taught maths by a laser-shooting robot goldfish and tried to save the galaxy, I don't think you can say that you've really lived.

If the same thing happens to you, this is my advice: ALWAYS CARRY DUCT TAPE.

And that's it from us! What books do you have on your radar?