"On The Smugglers' Radar" is a feature for books that have caught our eye: books we have heard of via other bloggers, directly from publishers, and/or from our regular incursions into the Amazon jungle. Thus, the Smugglers' Radar was born. Because we want far more books than we can possibly buy or review (what else is new?), we thought we would make the Smugglers' Radar into a weekly feature – so YOU can tell us which books you have on your radar as well!
On Ana's Radar:
We both loved James Renner's The Man From Primrose Lane a few years ago and now he has a new book out: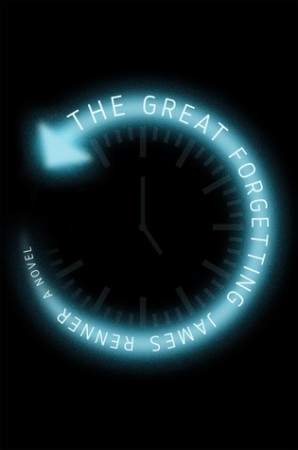 Jack Felter, a history teacher, returns home to bucolic Franklin Mills, Ohio, to care for his father, a retired pilot who suffers from dementia and is quickly losing his memory. Jack would love to forget about Franklin Mills, and about Sam, the girl he fell in love with, who ran off with his best friend, Tony. Except Tony has gone missing.

Soon Jack is pulled into the search for Tony, but the only one who seems to know anything is Tony's last patient, a paranoid boy named Cole. Jack must team up with Cole to follow Tony's trail-and maybe save the world. Their journey will lead them to Manhattan and secret facilities buried under the Catskills, and eventually to a forgotten island in the Pacific-the final destination of Malaysia Airlines Flight 370.

When Jack learns the details about the program known as the Great Forgetting, he's faced with the timeless question: Is it better to forget our greatest mistake or to remember, so it's never repeated?

I really like Stephanie Kuehn's psychological thrillers and her next novel sounds interesting: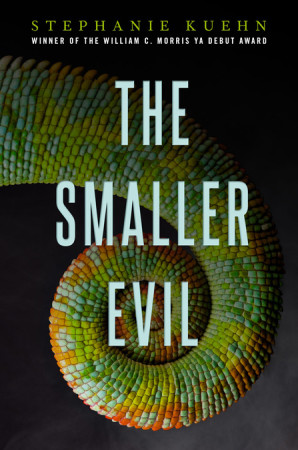 Sometimes the greater good requires the smaller evil.

17-year-old Arman Dukoff is struggling with severe anxiety and a history of self-loathing when he arrives at an expensive self-help retreat in the remote hills of Big Sur. He's taken a huge risk—and two-thousand dollars from his meth-head stepfather—for a chance to "evolve," as Beau, the retreat leader, says.

Beau is complicated. A father figure? A cult leader? A con man? Arman's not sure, but more than anyone he's ever met, Beau makes Arman feel something other than what he usually feels—worthless.

The retreat compound is secluded in coastal California mountains among towering redwoods, and when the iron gates close behind him, Arman believes for a moment that he can get better. But the program is a blur of jargon, bizarre rituals, and incomprehensible encounters with a beautiful girl. Arman's certain he's failing at everything. But Beau disagrees; he thinks Arman has a bright future—though he never says at what.

And then, in an instant Arman can't believe or totally recall, Beau is gone. Suicide? Or murder? Arman was the only witness and now the compound is getting tense. And maybe dangerous.

As the mysteries and paradoxes multiply and the hints become accusations, Arman must rely on the person he's always trusted the least: himself.

This anthology of murder mysteries by an amazing array of UK children's authors MUST BE MINE: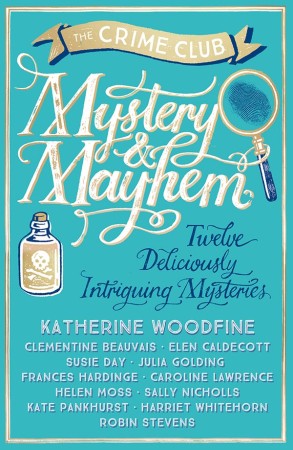 I DIED AND WENT TO HEAVEN when I saw this cover for this Ancillary Sword's Special Edition Hardcover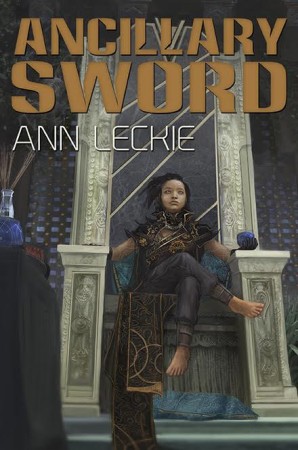 My last pick today is a Margaret K. McElderry Book coming out next year and it sounds so freaking amazing: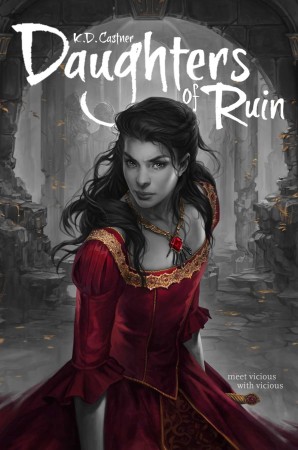 Game of Thrones meets Graceling in a thrilling debut that follows the four fierce princesses of enemy kingdoms as their worlds collide in the throes of war.
Rhea, Cadis, Suki, and Iren have lived together since they were children. They are called sisters. They are not. They are called equals. They are not. They are princesses…and they are enemies.

Not long ago, a brutal war ravaged their kingdoms, and Rhea's father was the victor. As a gesture of peace, King Declan brought the daughters of his rivals to live under his protection—and his ever-watchful eye. For ten years the girls have trained together as diplomats and warriors, raised to accept their thrones and unite their kingdoms in peace.

But there is rarely peace among sisters. Sheltered Rhea was raised to rule everyone—including her "sisters"—but she's cracking under pressure. The charismatic Cadis is desperately trying to redeem her people from their actions during the war. Suki guards deep family secrets that isolate her, and quiet Iren's meekness is not what it seems.

All plans for peace are shattered when the palace is attacked. As their intended futures lie in ashes, Rhea, Cadis, Suki, and Iren must decide where their loyalties lie: to their nations, or to each other.

On Thea's Radar:
I, too, am delighted for the new James Renner book AND I am pleased to say I already have a copy of Daughters of Ruin which I'm pretty sure I told Ana about so she poached it for her part of the Radar! Ahem. Moving on. First up on my list of other awesome ARCs received this week:
Julia Vanishes by Catherine Egan, which comes super highly recommended from a trusted friend: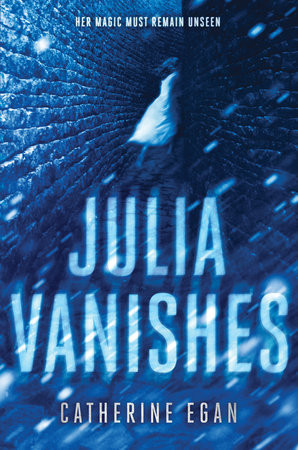 Julia Vanishes Julia has the unusual ability to be . . . unseen. Not invisible, exactly. Just beyond most people's senses.

It's a dangerous trait in a city that has banned all forms of magic and drowns witches in public Cleansings. But it's a useful trait for a thief and a spy. And Julia has learned–crime pays.

Her latest job is paying very well indeed. Julia is posing as a housemaid in the grand house of Mrs. Och, where an odd assortment of characters live and work: A disgraced professor who sends her to fetch parcels containing bullets, spiders, and poison. An aristocratic houseguest who is locked in the basement each night. And a mysterious young woman who is clearly in hiding–though from what or whom?
Worse, Julia suspects that there's a connection between these people and the killer leaving a trail of bodies across the frozen city.

The more she learns, the more she wants to be done with this unnatural job. To go back to the safety of her friends and fellow thieves. But Julia is entangled in a struggle between forces more powerful than she'd ever imagined. Escape will come at a terrible price.

Next up on my list, a book that just recently published that I've started and am LOVING. I know I've posted about it before, but I'm doing it again: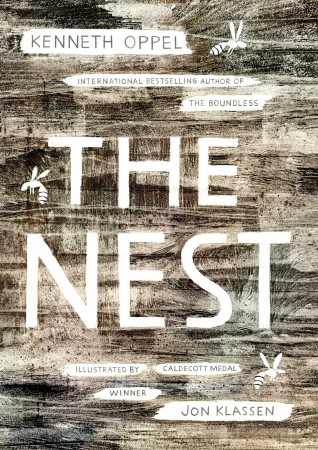 "The Nest leaves a lasting mark on the memory." —The New York Times Book Review

Steve just wants to save his baby brother—but what will he lose in the bargain? Kenneth Oppel's (Silverwing, The Boundless) haunting gothic tale for fans of Coraline, is one of the most acclaimed books of the year, receiving six starred reviews. Illustrations from Caldecott Medalist Jon Klassen.

For some kids summer is a sun-soaked season of fun. But for Steve, it's just another season of worries. Worries about his sick newborn baby brother who is fighting to survive, worries about his parents who are struggling to cope, even worries about the wasp's nest looming ominously from the eaves. So when a mysterious wasp queen invades his dreams, offering to "fix" the baby, Steve thinks his prayers have been answered.

All he has to do is say "Yes." But "yes" is a powerful word. It is also a dangerous one. And once it is uttered, can it be taken back?

Celebrated author Kenneth Oppel creates an eerie masterpiece in this compelling story that explores disability and diversity, fears and dreams, and what ultimately makes a family. Includes illustrations from celebrated artist Jon Klassen.

Then, there's a new book from Alison Goodman of Eon and Eona, both of which I loved! This sounds a little generic, but I'll give it a shot: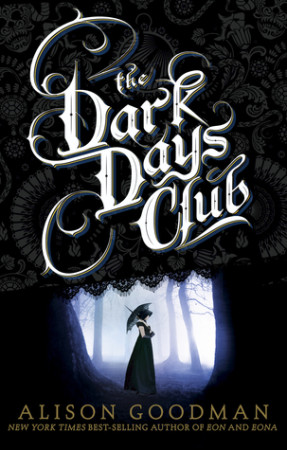 New York Times bestseller Alison Goodman's eagerly awaited new project: a Regency adventure starring a stylish and intrepid demon-hunter!

London, April 1812. On the eve of eighteen-year-old Lady Helen Wrexhall's presentation to the queen, one of her family's housemaids disappears-and Helen is drawn into the shadows of Regency London. There, she meets Lord Carlston, one of the few who can stop the perpetrators: a cabal of demons infiltrating every level of society. Dare she ask for his help, when his reputation is almost as black as his lingering eyes? And will her intelligence and headstrong curiosity wind up leading them into a death trap?

Next up, the new novel from Ruta Sepetys. Both Ana and I have had mixed reactions to Sepetys's work–but I'm very interested in this book.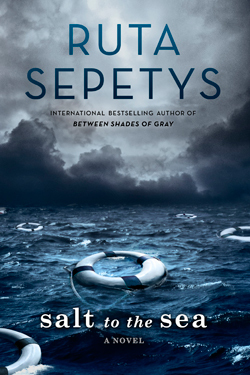 The author of Between Shades of Gray returns to WWII in this epic novel that shines a light on one of the war's most devastating—yet unknown—tragedies.

In 1945, World War II is drawing to a close in East Prussia, and thousands of refugees are on a desperate trek toward freedom, almost all of them with something to hide. Among them are Joana, Emilia, and Florian, whose paths converge en route to the ship that promises salvation, the Wilhelm Gustloff. Forced by circumstance to unite, the three find their strength, courage, and trust in each other tested with each step closer toward safety.

Just when it seems freedom is within their grasp, tragedy strikes. Not country, nor culture, nor status matter as all ten thousand people aboard must fight for the same thing: survival.

Last up on my list, another middle grade novel–this time a debut that comes highly recommended.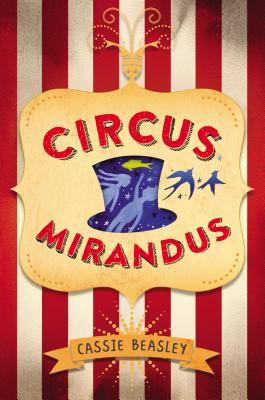 Fans of Big Fish, Peter Pan, and Roald Dahl will fall in love with Circus Mirandus, which celebrates the power of seeing magic in world.

Do you believe in magic?
Micah Tuttle does.

Even though his awful Great-Aunt Gertrudis doesn't approve, Micah believes in the stories his dying Grandpa Ephraim tells him of the magical Circus Mirandus: the invisible tiger guarding the gates, the beautiful flying birdwoman, and the magician more powerful than any other—the Man Who Bends Light. Finally, Grandpa Ephraim offers proof. The Circus is real. And the Lightbender owes Ephraim a miracle. With his friend Jenny Mendoza in tow, Micah sets out to find the Circus and the man he believes will save his grandfather.

The only problem is, the Lightbender doesn't want to keep his promise. And now it's up to Micah to get the miracle he came for.

And that's it from us! What books do you have on YOUR radar?