"On The Smugglers' Radar" is a feature for books that have caught our eye: books we have heard of via other bloggers, directly from publishers, and/or from our regular incursions into the Amazon jungle. Thus, the Smugglers' Radar was born. Because we want far more books than we can possibly buy or review (what else is new?), we thought we would make the Smugglers' Radar into a weekly feature – so YOU can tell us which books you have on your radar as well!
On Ana's Radar:
I first heard about Pointe over Smugglivus when one of our fabulous guests praised it. I have been hearing good things about it ever since. This week I finally caved and bought a copy: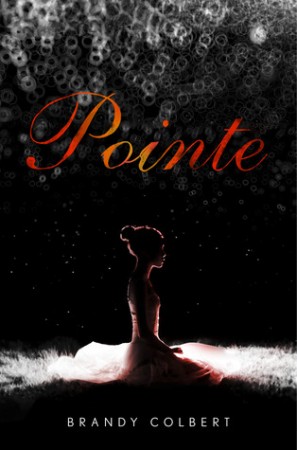 Theo is better now.

She's eating again, dating guys who are almost appropriate, and well on her way to becoming an elite ballet dancer. But when her oldest friend, Donovan, returns home after spending four long years with his kidnapper, Theo starts reliving memories about his abduction—and his abductor.

Donovan isn't talking about what happened, and even though Theo knows she didn't do anything wrong, telling the truth would put everything she's been living for at risk. But keeping quiet might be worse.

Larry recommended this book and it sounds excellent: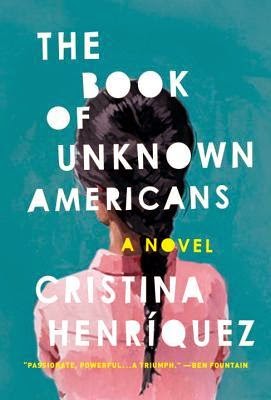 A dazzling, heartbreaking page-turner destined for breakout status: a novel that gives voice to millions of Americans as it tells the story of the love between a Panamanian boy and a Mexican girl: teenagers living in an apartment block of immigrant families like their own.

After their daughter Maribel suffers a near-fatal accident, the Riveras leave México and come to America. But upon settling at Redwood Apartments, a two-story cinderblock complex just off a highway in Delaware, they discover that Maribel's recovery-the piece of the American Dream on which they've pinned all their hopes-will not be easy. Every task seems to confront them with language, racial, and cultural obstacles. At Redwood also lives Mayor Toro, a high school sophomore whose family arrived from Panamà fifteen years ago. Mayor sees in Maribel something others do not: that beyond her lovely face, and beneath the damage she's sustained, is a gentle, funny, and wise spirit. But as the two grow closer, violence casts a shadow over all their futures in America. Peopled with deeply sympathetic characters, this poignant yet unsentimental tale of young love tells a riveting story of unflinching honesty and humanity that offers a resonant new definition of what it means to be an American. An instant classic is born.

A Tor.com original short that sounds amazing – with another winning cover art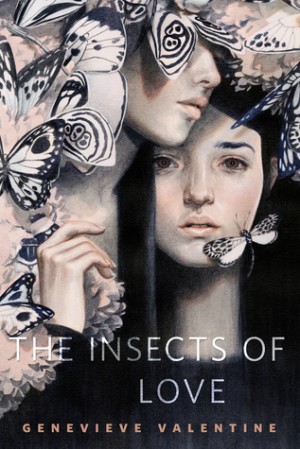 The Insects of Love, by Genevieve Valentine, is a dream-like science fiction/fantasy puzzle about two sisters and several possible realities.

The only certainty is that one sister gets a tattoo and disappears into the desert.

The surviving sister is obsessed with insects and believes her sister has left her clues as to her disappearance.

What's this? A new series from Naomi Novik that "introduces a bold new world rooted in folk stories and legends"????? SHUT UP AND TAKE MY MONEY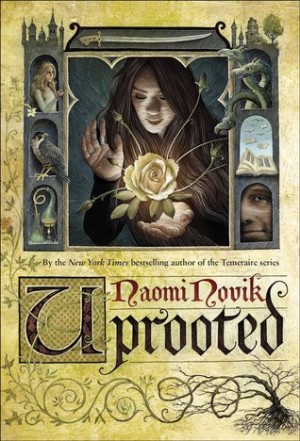 Agnieszka loves her valley home, her quiet village, the forests and the bright shining river. But the corrupted Wood stands on the border, full of malevolent power, and its shadow lies over her life.

Her people rely on the cold, driven wizard known only as the Dragon to keep its powers at bay. But he demands a terrible price for his help: one young woman handed over to serve him for ten years, a fate almost as terrible as falling to the Wood.

The next choosing is fast approaching, and Agnieszka is afraid. She knows—everyone knows—that the Dragon will take Kasia: beautiful, graceful, brave Kasia, all the things Agnieszka isn't, and her dearest friend in the world. And there is no way to save her.

But Agnieszka fears the wrong things. For when the Dragon comes, it is not Kasia he will choose.

And a new book from Alex Bell!! Sounds deliciously creepy too!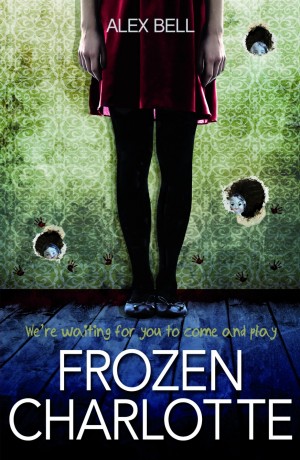 We're waiting for you to come and play . . .

Sophie doesn't believe in ghosts – that is, until her best friend, Jay, downloads a ouija board app on his phone.

Joking around, Jay asks it, "When will I die?"

The board tells him, "tonight".

So when Sophie finds out that Jay has been killed, she knows his death was more than a tragic accident. Sophie's quest to discover the truth takes her to a remote Scottish island and a family with secrets to hide. And if she can't unravel the mystery soon, Jay won't be the only person who meets an early grave . . .

On Thea's Radar:
I just received an amazing influx of books in the mail this week – I know I've posted about a few of these titles before, but I just want to brag because ISN'T THIS A GREAT MAILBOX?
First up, one of my most coveted books of BEA which I did NOT receive – thankfully the publisher followed up and got me this copy: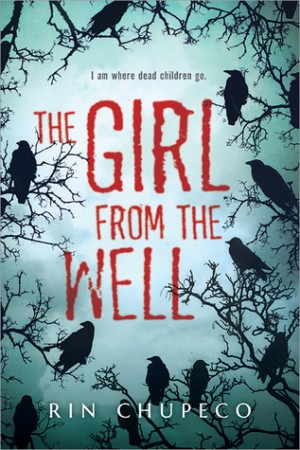 You may think me biased, being murdered myself. But my state of being has nothing to do with the curiosity toward my own species, if we can be called such. We do not go gentle, as your poet encourages, into that good night.

A dead girl walks the streets.

She hunts murderers. Child killers, much like the man who threw her body down a well three hundred years ago.

And when a strange boy bearing stranger tattoos moves into the neighborhood so, she discovers, does something else. And soon both will be drawn into the world of eerie doll rituals and dark Shinto exorcisms that will take them from American suburbia to the remote valleys and shrines of Aomori, Japan.

Because the boy has a terrifying secret – one that would just kill to get out.

The Girl from the Well is A YA Horror novel pitched as "Dexter" meets "The Grudge", based on a well-loved Japanese ghost story.

And then there was Django Wexler's new book, the follow up to last year's wonderful flintlock military fantasy The Thousand Names: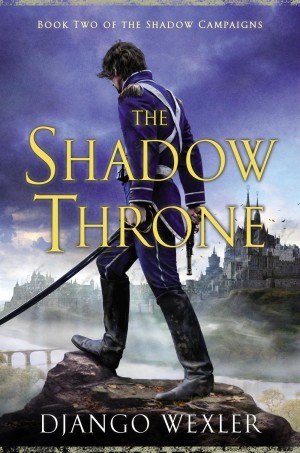 Anyone can plot a coup or fire an assassin's bullet. But in a world of muskets and magic, it takes considerably more to seize the throne.

The ailing King of the Vordan lies on his deathbed. When he dies, his daughter, Raesinia Orboan, will become the first Queen Regnant in centuries—and a ripe target for the ambitious men who seek to control her. The most dangerous of these is Duke Orlanko, Minister of Information and master of the secret police. Having meticulously silenced his adversaries through intimidation, imprisonment, and execution, Orlanko is the most feared man in the kingdom.

And he knows an arcane secret that puts Raesinia completely at his mercy.

Exposure would mean ruin, but Raesinia is determined to find a way to break herself—and her country—out of Orlanko's iron grip. She finds unlikely allies in the returning war hero Janus bet Vhalnich, fresh from a brilliant campaign in the colony of Khandar, and his loyal deputies, Captain Marcus d'Ivoire and Lieutenant Winter Ihernglass.

As Marcus and Winter struggle to find their places in the home they never thought they would see again, they help Janus and Raesinia set in motion events that could free Vordan from Orlanko's influence—at the price of throwing the nation into chaos. But with the people suffering under the Duke's tyranny, they intend to protect the kingdom with every power they can command, earthly or otherwise.

And then there's this new book, which I haven't seen before but sounds fantastic:
When the Elder Gods extend an invitation, be wary of the strings attached

While browsing in a rare book store in Arkham, Sean finds an occult book with an ad seeking an apprentice sorcerer, from a newspaper dated March 21, 1895. Even more intriguing, the ad specifically requests applicants reply by email.

Sean's always been interested in magic, particularly the Lovecraftian dark mythology. Against his best friend Edna's ("call-me-Eddy-or-else") advice, he decides to answer the ad, figuring it's a clever hoax, but hoping that it won't be. The advertiser, Reverend Redemption Orne, claims to be a master of the occult born more than 300 years ago. To prove his legitimacy, Orne gives Sean instructions to summon a harmless but useful familiar—but Sean's ceremony takes a dark turn, and he instead accidentally beckons a bloodthirsty servant to the Cthulhu Mythos god Nyarlathotep. The ritual is preemptively broken, and now Sean must find and bind the servitor, before it grows too strong to contain. But strange things are already happening in the town of Arkham….

Next up, the first in a new series by A.M. Dellamonica!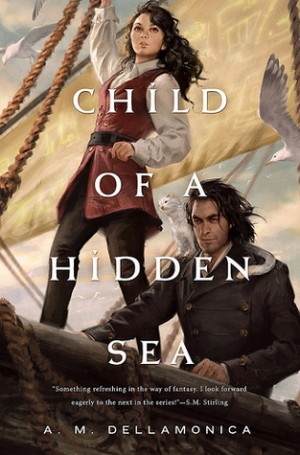 One minute, twenty-four-year-old Sophie Hansa is in a San Francisco alley trying to save the life of the aunt she has never known. The next, she finds herself flung into the warm and salty waters of an unfamiliar world. Glowing moths fall to the waves around her, and the sleek bodies of unseen fish glide against her submerged ankles.

The world is Stormwrack, a series of island nations with a variety of cultures and economies—and a language different from any Sophie has heard.

Sophie doesn't know it yet, but she has just stepped into the middle of a political firestorm, and a conspiracy that could destroy a world she has just discovered… her world, where everyone seems to know who she is, and where she is forbidden to stay.

But Sophie is stubborn, and smart, and refuses to be cast adrift by people who don't know her and yet wish her gone. With the help of a sister she has never known, and a ship captain who would rather she had never arrived, she must navigate the shoals of the highly charged politics of Stormwrack, and win the right to decide for herself whether she stays in this wondrous world . . . or is doomed to exile.

I don't have these next books, but I want them very much. First up, a story about a famous Captain… (This could be terrible. Or very good.)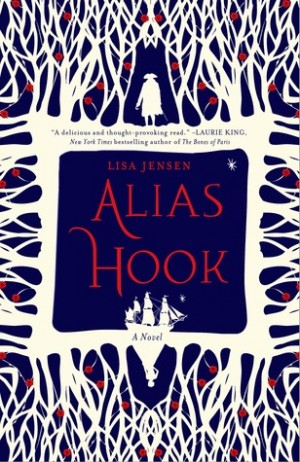 "Every child knows how the story ends. The wicked pirate captain is flung overboard, caught in the jaws of the monster crocodile who drags him down to a watery grave. But it was not yet my time to die. It's my fate to be trapped here forever, in a nightmare of childhood fancy, with that infernal, eternal boy."

Meet Captain James Benjamin Hook, a witty, educated Restoration-era privateer cursed to play villain to a pack of malicious little boys in a pointless war that never ends. But everything changes when Stella Parrish, a forbidden grown woman, dreams her way to the Neverland in defiance of Pan's rules. From the glamour of the Fairy Revels, to the secret ceremonies of the First Tribes, to the mysterious underwater temple beneath the Mermaid Lagoon, the magical forces of the Neverland open up for Stella as they never have for Hook. And in the pirate captain himself, she begins to see someone far more complex than the storybook villain.

With Stella's knowledge of folk and fairy tales, she might be Hook's last chance for redemption and release if they can break his curse before Pan and his warrior boys hunt her down and drag Hook back to their neverending game. Alias Hook by Lisa Jensen is a beautifully and romantically written adult fairy tale.

Next up, this striking cover for a new "don't go into the woods, there are SECRETS" story: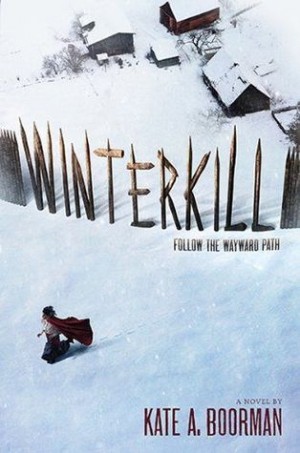 Emmeline knows the woods outside her settlement are forbidden. The mysterious enemy that wiped out half her people lurks there, keeping them isolated in an unfamiliar land with merciless winters.

Living with the shame of her grandmother's insubordination, Emmeline has learned to keep her head down and her quick tongue silent. When the settlement leader asks for her hand in marriage, it's a rare opportunity to wash the family stain clean–even if she has eyes for another. But before she is forced into an impossible decision, her dreams urge her out to the woods, where she finds a path she can't help but follow. The trail leads to a secret that someone in the settlement will kill to protect. Her grandmother went down that path and paid the price.

If Emmeline isn't careful, she will be next.

Finally, I'm very excited for this new Corey Doctorow book – illustrated by Jen Wang! (Even though the story technically sounds just like For the Win)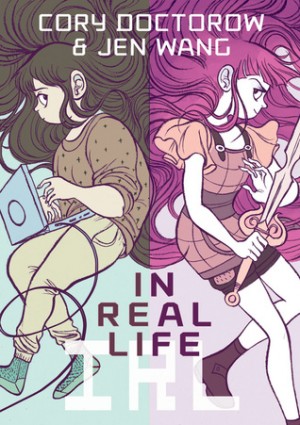 Anda loves Coarsegold Online, the massively-multiplayer role playing game that she spends most of her free time on. It's a place where she can be a leader, a fighter, a hero. It's a place where she can meet people from all over the world, and make friends. Gaming is, for Anda, entirely a good thing.

But things become a lot more complicated when Anda befriends a gold farmer – a poor Chinese kid whose avatar in the game illegally collects valuable objects and then sells them to players from developed countries with money to burn. This behavior is strictly against the rules in Coarsegold, but Anda soon comes to realize that questions of right and wrong are a lot less straightforward when a real person's real livelihood is at stake.

From acclaimed teen author and digerati bigwig Cory Doctorow and rising star cartoonist Jen Wang, In Real Life is a sensitive, thoughtful look at adolescence, gaming, poverty, and culture-clash.

And that's it from us! What books do you have on YOUR radar?