"On The Smugglers' Radar" is a feature for books that have caught our eye: books we have heard of via other bloggers, directly from publishers, and/or from our regular incursions into the Amazon jungle. Thus, the Smugglers' Radar was born. Because we want far more books than we can possibly buy or review (what else is new?), we thought we would make the Smugglers' Radar into a weekly feature – so YOU can tell us which books you have on your radar as well!
On Ana's Radar:
Michael DiMartino, co-creator of Avatar: The Last Airbender and The Legend of Korra has a kidlit book coming out in October. I shall commence chanting PLEASE BE GOOD PLEASE BE GOOD from now.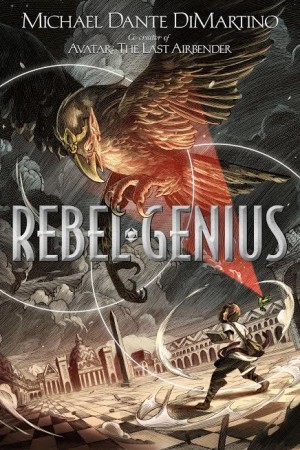 Giacomo is a 12-year-old who lives in a world where art is illegal. Every artist possesses a birdlike creature called a Genius, which contains the artist's creative spirit.

If you're caught with a Genius, you might as well be dead — so when Giacomo realizes he has one, his troubles are only beginning.

The Crimson Skew is the final book in the Mapmakers trilogy – I still need to read book two, so maybe that's the right time to move it to the top of the TBR mountain.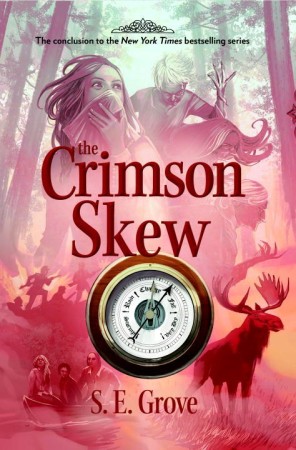 The final volume in S.E. Grove's stunning, bestselling Mapmakers trilogy.

At the end of The Golden Specific, Sophia was on her way home to Boston, anticipating her reunion with Theo. But he has been conscripted to fight in the Western War—Prime Minister Broadgirdle's twisted vision of Manifest Destiny. Shadrack is in his thrall as War Cartologer and cannot help his niece.

Sophia leaves right away to track down her best friend and solve the mystery of her parents once and for all. Then Shadrack hears of a horrifying weapon. It is a red fog called the Crimson Skew, and if you inhale it, you become a murderer. Sophia and her companions—and Theo's army company—are directly in its path. There is a fate worse than death, and it is about to ruin their lives…

Art history mystery…in the 20s! Sign me up: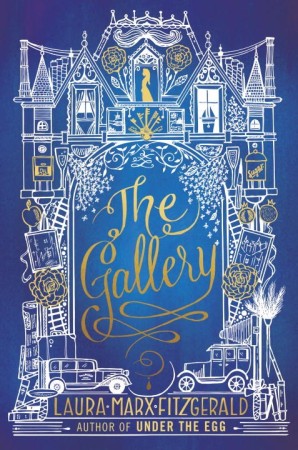 It's 1929, and twelve-year-old Martha's troublemaking ways have gotten her kicked out of school. She has no choice but to join her mother and work in the kitchen for the wealthy Sewell family. Everyone says that heiress Rose Sewell is crazy, and Martha agrees—until she realizes that Rose, an eccentric who refuses to leave her room, may be trying to communicate with the outside world through the paintings she sends down to the main floor of the house. If Martha's right, then Rose isn't a hermit—she's being kept prisoner in her own home. But by whom…and why?

In a household filled with secrets, the answers are not always clear, and no one is quite who they say. It's up to Martha to figure out the truth in order to save Rose, her family—and herself.

Outrun the Moon sounds absolutely great: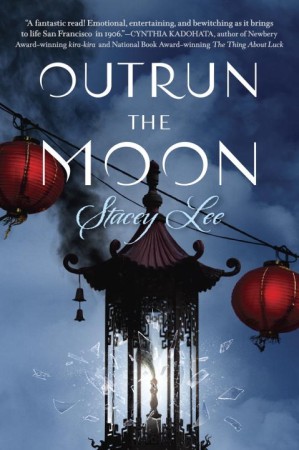 From the author of the critically-acclaimed Under a Painted Sky comes a powerful novel set during the 1906 San Francisco earthquake.

In San Francisco in 1906, a spot at St. Clare's School is off limits for all but the wealthiest white girls. However, 15-year-old Mercy Wong knows that education is the best way out of Chinatown's squalor. Through a mix of cunning and a little bribery, Mercy gains admittance, only to discover that getting in would be her easiest challenge. But Mercy refuses to be undone by a bunch of spoiled heiresses and stands strong—until disaster strikes. On April 18, a massive earthquake destroys Mercy's home and school. With the city in shambles and martial law in effect, she's forced to wait with her classmates for their families in a temporary park encampment. Days pass, some families never surface, and the help they're promised does not arrive. Bringing people together from the unlikeliest of places, Mercy's determination helps create a haven from the ashes for those suffering in her broken city.

Stacey Lee has masterfully crafted another formidable character-driven novel set against a unique historical backdrop that has not been explored in young adult literature. Strong-willed Mercy Wong leads a cast of colorful, diverse characters in this heart-wrenching tale of survival and determination.

Another one that sounds fabu: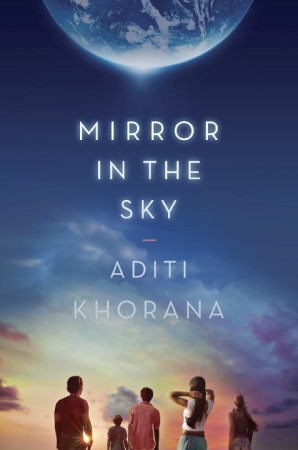 For Tara Krishnan, navigating Brierly, the academically rigorous prep school she attends on scholarship, feels overwhelming and impossible. Her junior year begins in the wake of a startling discovery: A message from an alternate Earth, light years away, is intercepted by NASA. This means that on another planet, there is another version of Tara, a Tara who could be living better, burning brighter, because of tiny differences in her choices.

As the world lights up with the knowledge of Terra Nova, the mirror planet, Tara's life on Earth begins to change. At first, small shifts happen, like attention from Nick Osterman, the most popular guy at Brierly, and her mother playing hooky from work to watch the news all day. But eventually those small shifts swell, the discovery of Terra Nova like a black hole, bending all the light around it.

As a new era of scientific history dawns and Tara's life at Brierly continues its orbit, only one thing is clear: Nothing on Earth—and for Tara—will ever be the same again.

On Thea's Radar:
First up on my radar is a book I received in the mail this week that looks ADORAbLE AND MADE OF AWESOME. The first in a line of Middle Grade DC Superheroines prose novel by Lisa Yee, I cannot wait to read this one: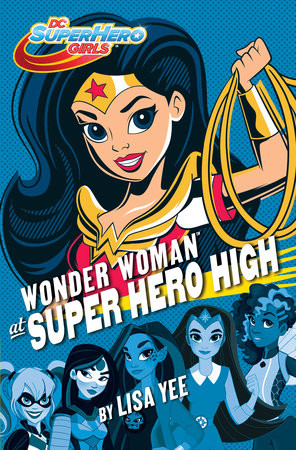 ABOUT WONDER WOMAN AT SUPER HERO HIGH (DC SUPER HERO GIRLS)

This groundbreaking new middle grade series follows DC Comics' most iconic female Super Heroes and Super-Villains . . . as high schoolers. At Super Hero High, the galaxy's most powerful teens nurture their powers and master the fundamentals of what it means to be a hero.

Next up, this illustrated beauty from Ann VanderMeer: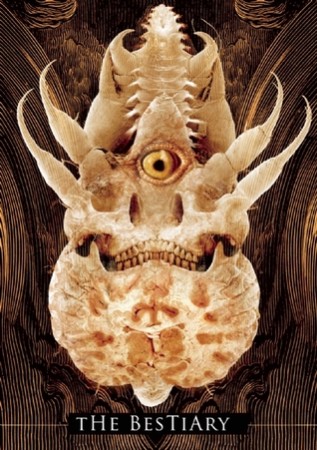 A modern bestiary of made-up fantastical creatures organized from A to Z, along with an ampersand and an invisible letter, featuring some of the best and most respected fantasists from around the world, including Karen Lord, Dexter Palmer, Brian Evenson, China Mieville, Felix Gilman, Catherynne M. Valente, Rikki Ducornet, and Karin Lowachee.

Next, a time traveling book in which a girl goes to the past to save her ancestors. Sounds paradox-inducing.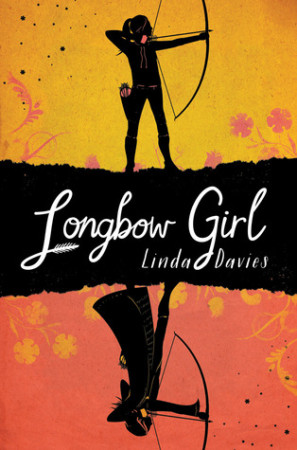 A stunningly exciting and dramatic story set in the wilds of the Welsh mountains, where the brave and beautiful Merry Owen, the Longbow Girl, travels back in time to the autocratic kingdom of King Henry VIII to save her ancestors.

Steeped in history, ancient lore and crackling with tension between the central characters Merry and James, Longbow Girl explores the themes of who we are and who we can become when fighting for those we love and for our very lives. Are we prisoners of our history or can we break free? Can we become all that we need to be to meet the ultimate challenge of life and death in the King's Tournament and in the dungeons of the Black Castle?

Then there's this incredibly creepy sound horror novel: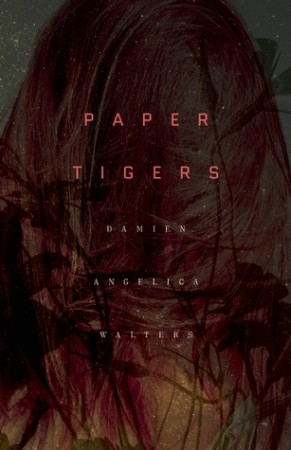 In this haunting and hypnotizing novel, a young woman loses everything–half of her body, her fiancé, and possibly her unborn child–to a terrible apartment fire. While recovering from the trauma, she discovers a photo album inhabited by a predatory ghost who promises to make her whole again, all while slowly consuming her from the inside out.

Damien Angelica Walters' work has appeared or is forthcoming in The Year's Best Dark Fantasy & Horror 2015, Year's Best Weird Fiction Volume One, Nightmare, Strange Horizons, Lightspeed, Shimmer, and Apex. Until the magazine's closing in 2013, she was an associate editor of the Hugo Award-winning Electric Velocipede.

I read the first book in this series and enjoyed it very much, depsite some misgivings. I think I'll be picking up book 2 soon: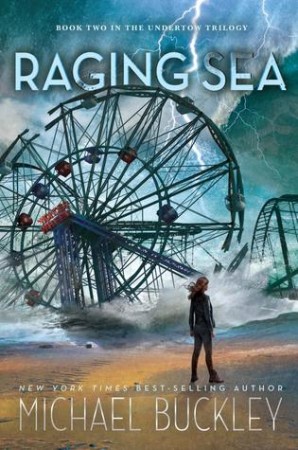 In the first book of Michael Buckley's Undertow trilogy, the Alpha arrived and the world was never the same. At the start of the second book, most of south Brooklyn is in ruins and the nation is terrified. Nearly everyone that Lyric Walker loves is either missing or presumed dead, including the mesmerizing prince Fathom. It's up to Lyric to unite the Alpha before the second wave of a cataclysmic invasion wipes out mankind for good. The Undertow trilogy is an unforgettable reading experience that author E. Lockhart calls, "Allegorical and romantic, the book nevertheless reads like an action movie with especially awesome CGI."

This next book sounds like a wonderful blend of nostalgia and tropes–plus it uses the descriptor "eccentric psychomathematician." Yes.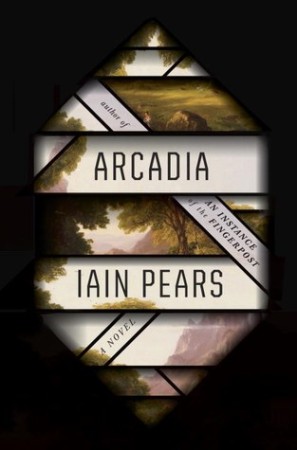 From the author of the international best seller An Instance of the Fingerpost, Arcadia is an astonishing work of imagination.

Three interlocking worlds. Four people looking for answers. But who controls the future—or the past?

In 1960s Oxford, Professor Henry Lytten is attempting to write a fantasy novel that forgoes the magic of his predecessors, J. R. R. Tolkien and C. S. Lewis. He finds an unlikely confidante in his quick-witted, inquisitive young neighbor Rosie. One day, while chasing Lytten's cat, Rosie encounters a doorway in his cellar. She steps through and finds herself in an idyllic, pastoral land where Storytellers are revered above all others. There she meets a young man who is about to embark on a quest of his own—and may be the one chance Rosie has of returning home. These breathtaking adventures ultimately intertwine with the story of an eccentric psychomathematician whose breakthrough discovery will affect all of these different lives and worlds.

Dazzlingly inventive and deeply satisfying, Arcadia tests the boundaries of storytelling and asks: If the past can change the future, then might the future also indelibly alter the past?

And that's it from us! What books do you have on YOUR radar?