"On The Smugglers' Radar" is a feature for books that have caught our eye: books we have heard of via other bloggers, directly from publishers, and/or from our regular incursions into the Amazon jungle. Thus, the Smugglers' Radar was born. Because we want far more books than we can possibly buy or review (what else is new?), we thought we would make the Smugglers' Radar into a weekly feature – so YOU can tell us which books you have on your radar as well!
On Ana's Radar:
The start of a new year, the return of our Radar posts. What better way to start/re-start than to highlight a new Tor.com novella by Mary Robinette Kowal?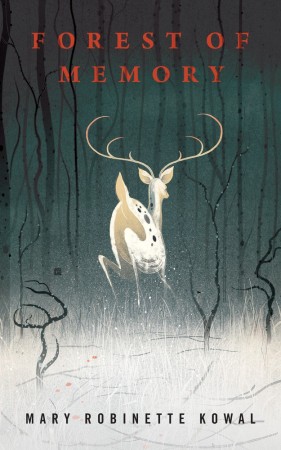 Katya deals in Authenticities and Captures, trading on nostalgia for a past long gone. Her clients are rich and they demand items and memories with only the finest verifiable provenance. Other people's lives have value, after all.

But when her A.I. suddenly stops whispering in her ear she finds herself cut off from the grid and loses communication with the rest of the world.

The man who stepped out of the trees while hunting deer cut her off from the cloud, took her A.I. and made her his unwilling guest.

There are no Authenticities or Captures to prove Katya's story of what happened in the forest. You'll just have to believe her…

Another 2016 book I am really looking forward to is this thriller by Robin Wasserman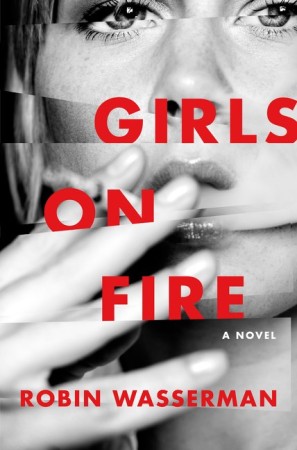 On Halloween, 1991, a popular high school basketball star ventures into the woods near Battle Creek, Pennsylvania, and disappears. Three days later, he's found with a bullet in his head and a gun in his hand—a discovery that sends tremors through this conservative community, already unnerved by growing rumors of Satanic worship in the region.

In the wake of this incident, bright but lonely Hannah Dexter is befriended by Lacey Champlain, a dark-eyed, Cobain-worshiping bad influence in lip gloss and Doc Martens. The charismatic, seductive Lacey forges a fast, intimate bond with the impressionable Dex, making her over in her own image and unleashing a fierce defiance that neither girl expected. But as Lacey gradually lures Dex away from her safe life into a feverish spiral of obsession, rebellion, and ever greater risk, an unwelcome figure appears on the horizon—and Lacey's secret history collides with Dex's worst nightmare.

Like The Virgin Suicides or the novels of Elena Ferrante, Girls on Fire stalks the treacherous territory between girlhood and adulthood. By turns a shocking story of love and violence and an addictive portrait of the intoxication of female friendship, set against the unsettled backdrop of a town gripped by moral panic, it is an unflinching and unforgettable snapshot of girlhood: girls lost and found, girls strong and weak, girls who burn bright and brighter—and some who flicker away.

A debut novel for 2016 that I am really curious about is The Reader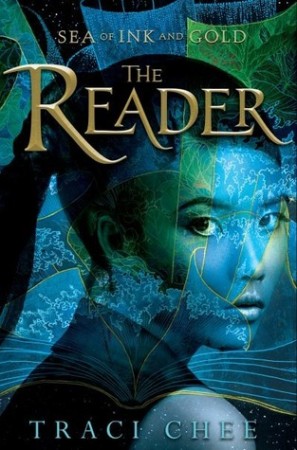 A stunning debut set in a world where reading is unheard-of, perfect for fans of Inkheart and Shadow and Bone

Sefia knows what it means to survive. After her father is brutally murdered, she flees into the wilderness with her aunt Nin, who teaches her to hunt, track, and steal. But when Nin is kidnapped, leaving Sefia completely alone, none of her survival skills can help her discover where Nin's been taken, or if she's even alive. The only clue to both her aunt's disappearance and her father's murder is the odd rectangular object her father left behind, an object she comes to realize is a book—a marvelous item unheard of in her otherwise illiterate society. With the help of this book, and the aid of a mysterious stranger with dark secrets of his own, Sefia sets out to rescue her aunt and find out what really happened the day her father was killed—and punish the people responsible.

With overlapping stories of swashbuckling pirates and merciless assassins, The Reader is a brilliantly told adventure from an extraordinary new talent.

A new Patricia A McKillip coming soon, in February: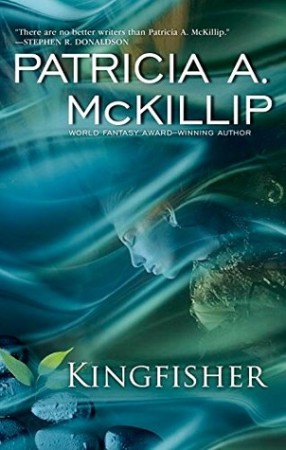 The eagerly awaited new fantasy from the multiple award-winning "storytelling sorceress" (Peter S. Beagle).

Hidden away from the world by his mother, the powerful sorceress Heloise Oliver, Pierce has grown up working in her restaurant in Desolation Point. One day, Heloise tells her son the truth: about his father, a knight in King Arden's court, about an older brother he never knew existed, about his father's destructive love for King Arden's queen, and Heloise's decision to raise her younger son alone.

As Pierce journeys to Severluna, he learns that things are changing in that kingdom. Ancient magic is on the rise. The immensely powerful artifact of an ancient god has come to light, and the king is gathering his knights to quest for this profound mystery, which may restore the kingdom to legendary glory—or destroy it.

Lev AC Rosen's new book has a great cover: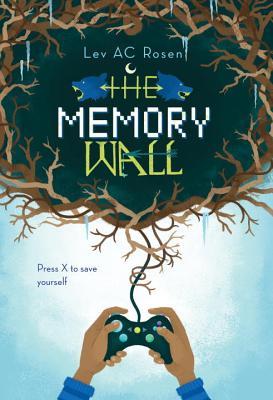 On Thea's Radar:
Back to the radar! I missed these posts! Yesterday, I went to The Strand and discovered this middle grade book, which I will be reading very soon: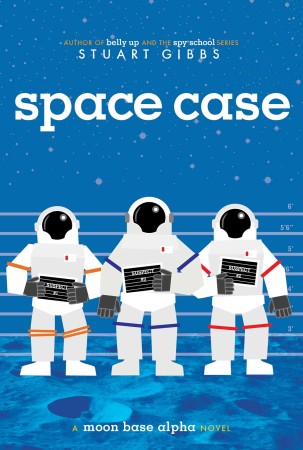 It's a murder mystery on the moon in this humorous and suspenseful space adventure from the author of Belly Up and Spy School that The New York Times Book Review called "a delightful and brilliantly constructed middle grade thriller."

Like his fellow lunarnauts—otherwise known as Moonies—living on Moon Base Alpha, twelve-year-old Dashiell Gibson is famous the world over for being one of the first humans to live on the moon.

And he's bored out of his mind. Kids aren't allowed on the lunar surface, meaning they're trapped inside the tiny moon base with next to nothing to occupy their time—and the only other kid Dash's age spends all his time hooked into virtual reality games.

Then Moon Base Alpha's top scientist turns up dead. Dash senses there's foul play afoot, but no one believes him. Everyone agrees Dr. Holtz went onto the lunar surface without his helmet properly affixed, simple as that. But Dr. Holtz was on the verge of an important new discovery, Dash finds out, and it's a secret that could change everything for the Moonies—a secret someone just might kill to keep…

Recently, I read and reviewed The Red: First Light by Linda Nagata–and I loved it. I'll be checking out this book next: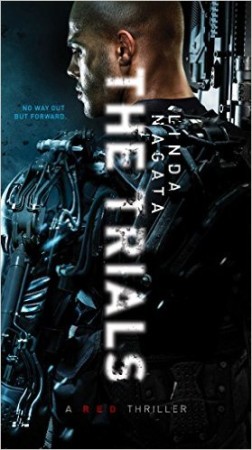 NO WAY OUT BUT FORWARD

Lieutenant James Shelley and his squad of US Army soldiers were on a quest for justice when they carried out the unauthorized mission known as First Light. They returned home to America to face a court-martial, determined to expose the corruption in the chain of command that compelled their actions. But in a country still reeling from the nuclear terrorism of Coma Day, the courtroom is only one battlefield. A new cycle of violence ignites when rumors of the elusive, rogue AI known as the Red go public—and Shelley is, once again, pulled into the fray.

Challenged by his enemies, driven by ideals, Shelley feels compelled to act—but are the harrowing choices he makes really his own, or are they made for him, by the Red? With millions of lives at stake in a game of nuclear cat-and-mouse, does it even matter?

Next up, a book from Patricia Ward that looks pretty awesome and sounds both brutal and intriguing: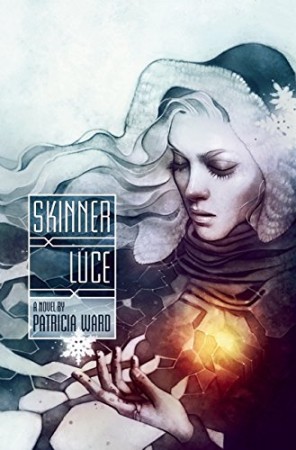 "Skinner was what servs called each other. It was because they were fake, their skins a disguise…"

Every year when the deep cold of winter sets in, unbeknownst to humanity, dangerous visitors arrive from another world. Disguised as humans, the Nafikh move among us in secret, hungry for tastes of this existence. Their fickle, often-violent needs must be accommodated at all times, and the price of keeping them satisfied is paid most heavily by servs.

Created by the Nafikh to attend their every whim, servs are physically indistinguishable from humans but for the Source, the painful, white-hot energy that both animates and enslaves them. Destined to live in pain, unable to escape their bondage, servs dwell in a bleak underworld where life is brutal and short.

Lucy is a serv who arrived as a baby and by chance was adopted by humans. She's an outcast among outcasts, struggling to find a place where she truly belongs. For years she has been walking a tightrope, balancing between the horrors of her serv existence and the ordinary life she desperately longs to maintain; her human family unaware of her darkest secrets.

But when the body of a serv child turns up and Lucy is implicated in the gruesome death, the worlds she's tried so hard to keep separate collide. Hounded by the police, turned upon by the servs who once held her dear, she must protect her family and the life she's made for herself.

This next YA book about suppressed powers also sounds rather interesting (if potentially loaded with tropes):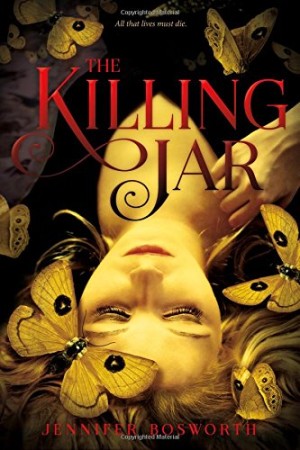 "I try not to think about it, what I did to that boy."
Seventeen-year-old Kenna Marsden has a secret.

She's haunted by a violent tragedy she can't explain. Kenna's past has kept people-even her own mother-at a distance for years. Just when she finds a friend who loves her and life begins to improve, she's plunged into a new nightmare: her mom and twin sister are attacked, and the dark powers Kenna has struggled to suppress awaken with a vengeance.

On the heels of the assault, Kenna is exiled to a nearby commune, known as Eclipse, to live with a relative she never knew she had. There, she discovers an extraordinary new way of life as she learns who she really is, and the wonders she's capable of. For the first time, she starts to feel like she belongs somewhere; that her terrible secret makes her beautiful and strong, not dangerous. But the longer she stays at Eclipse, the more she senses there is something menacing lurking underneath its idyllic veneer. And she begins to suspect that her new family may have sinister plans for her…

Next, a time-flipping mystery & haunted house story? OK, I'm in.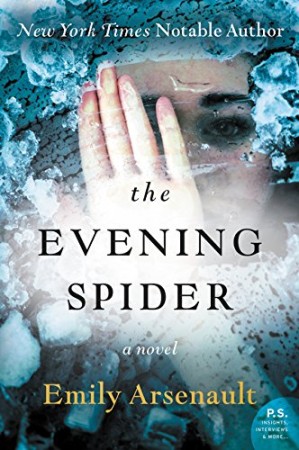 A gripping blend of psychological suspense and historical true crime, this riveting novel—inspired by a sensational real-life murder from the 1800s—by critically acclaimed author Emily Arsenault delivers a heart-stopping mystery linking two young mothers from different centuries.

Frances Barnett and Abby Bernacki are two haunted young mothers living in the same house in two different centuries.

1885: Frances Barnett is in the Northampton Lunatic Hospital, telling her story to a visitor. She has come to distrust her own memories, and believes that her pregnancy, birth, and early days of motherhood may have impaired her sanity.

During the earliest months of her baby's life, Frances eagerly followed the famous murder trial of Mary Stannard—that captivated New Englanders with its salacious details and expert forensic testimony. Following—and even attending—this trial, Frances found an escape from the monotony of new motherhood. But as her story unfolds, Frances must admit that her obsession with the details of the murder were not entirely innocent.

Present day: Abby has been adjusting to motherhood smoothly—until recently, when odd sensations and dreams have begun to unsettle her while home alone with her baby. When she starts to question the house's history, she is given the diary of Frances Barnett, who lived in the house 125 years earlier. Abby finds the diary disturbing, and researches the Barnett family's history. The more Abby learns, the more she wonders about a negative—possibly supernatural—influence in her house. She becomes convinced that when she sleeps, she leaves her daughter vulnerable—and then vows not to sleep until she can determine the cause of her eerie experiences.

Frances Barnett might not be the only new mother to lose her mind in this house. And like Frances, Abby discovers that by trying to uncover another's secrets, she risks awakening some of her own.

Last but not least, how about this Shining-esque book? Yes please.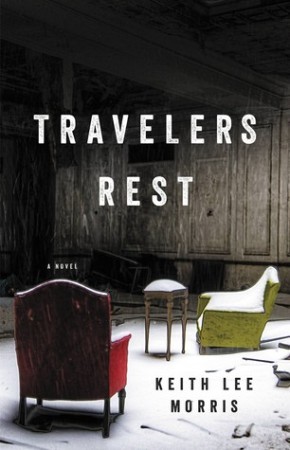 A chilling fable about a family marooned in a snowbound town whose grievous history intrudes on the dreamlike present.

The Addisons-Julia and Tonio, ten-year-old Dewey, and derelict Uncle Robbie-are driving home, cross-country, after collecting Robbie from yet another trip to rehab. When a terrifying blizzard strikes outside the town of Good Night, Idaho, they seek refuge in the town at the Travelers Rest, a formerly opulent but now crumbling and eerie hotel where the physical laws of the universe are bent.

Once inside the hotel, the family is separated. As Julia and Tonio drift through the maze of the hotel's spectral interiors, struggling to make sense of the building's alluring powers, Dewey ventures outward to a secret-filled diner across the street. Meanwhile, a desperate Robbie quickly succumbs to his old vices, drifting ever further from the ones who love him most. With each passing hour, dreams and memories blur, tearing a hole in the fabric of our perceived reality and leaving the Addisons in a ceaseless search for one another. At each turn a mysterious force prevents them from reuniting, until at last Julia is faced with an impossible choice. Can this mother save her family from the fate of becoming Souvenirs-those citizens trapped forever in magnetic Good Night-or, worse, from disappearing entirely?

With the fearsome intensity of a ghost story, the magical spark of a fairy tale, and the emotional depth of the finest family sagas, Keith Lee Morris takes us on a journey beyond the realm of the known. Featuring prose as dizzyingly beautiful as the mystical world Morris creates, Travelers Rest is both a mind-altering meditation on the nature of consciousness and a heartbreaking story of a family on the brink of survival.

And that's it from us! What books do you have on your radar?