"On The Smugglers' Radar" is a feature for books that have caught our eye: books we have heard of via other bloggers, directly from publishers, and/or from our regular incursions into the Amazon jungle. Thus, the Smugglers' Radar was born. Because we want far more books than we can possibly buy or review (what else is new?), we thought we would make the Smugglers' Radar into a weekly feature – so YOU can tell us which books you have on your radar as well!
On Ana's Radar:
Starting this edition of the radar with the news that Andrea K Host has a new series in the works and books 1 and 2 already have these AMAZING covers. Book 1: Snug Ship also has a blurb: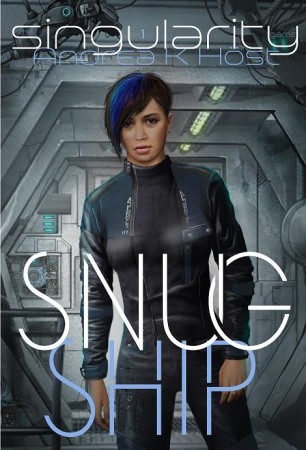 The only thing bigger than the world's first full virtual reality game is the mystery surrounding its origins. Who is the hidden figure behind Ryzonart Games? How was such a huge advance in technology achieved?

All Taia de Haas is interested in is getting her own virtual spaceship, but the very core of the game leads her inexorably on a dangerous quest for answers. When she uncovers the truth, she will have no future outside the Singularity Game.

The cover for the second book – Filigre – blows my mind away: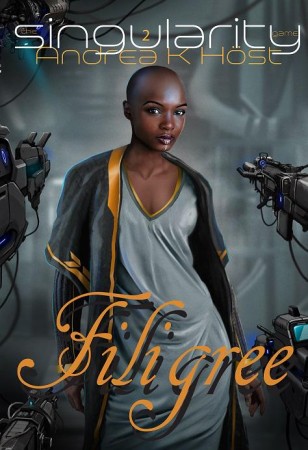 Gwenda Bond's Teenage Lois Lane series has been on my radar for a while. I hear the first book is excellent and plan on reading it soon. Meanwhile, the second book Double Down had its cover revealed:
Lois Lane has settled in to her new school. She has friends, for maybe the first time in her life.

She has a job that challenges her. And her friendship is growing with SmallvilleGuy, her online maybe-more-than-a-friend. But when her friend Maddy's twin collapses in a part of town she never should've been in, Lois finds herself embroiled in a dangerous mystery that brings her closer to the dirty underbelly of Metropolis.

A collection of five interconnected SciFi novellas about teens across time and space? Sing me up for Where Futures End , please and thank you.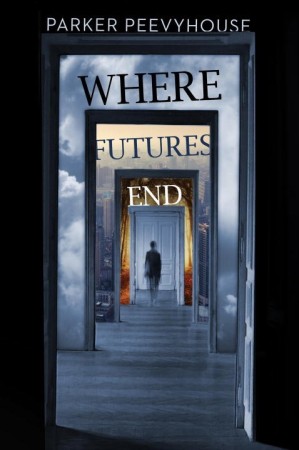 A collection of five time-spanning, interconnected novellas that weave a subtle science-fictional web that stretches from the present into the future—in a kind of Cloud Atlas for teens—as our world collides with a mysterious alternate universe.

Each of these stories presents a teen trying to find his or her way in unusual circumstances. Five teens, five futures.

Dylan develops a sixth sense that allows him to glimpse another world.

Ten years from now, Brixney must get more hits on her social media feed or risk being stuck in a debtors' colony.

Thirty years from now, Epony scrubs her entire online profile from the web and goes "High-Concept."

Sixty years frm now, Reef struggles to survive in a city turned virtual game board.

And more than one hundred years from now, Quinn uncovers the alarming secret that links them all.

Going beyond the usual boundaries of YA fiction, this will appeal to fans of authors—like Marcus Sedgwick, Patrick Ness, Kelly Link, M. T. Anderson, and David Mitchell—who wonder about the future and what the future will bring.

Into the Dim, a new YA coming next year, had me at "time travel". Yes, I am that easy.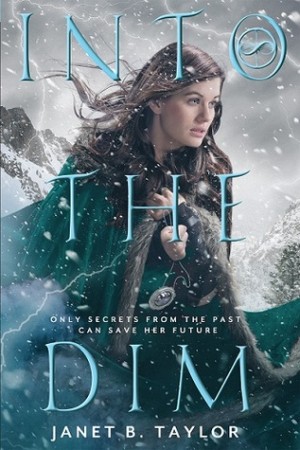 "Her future is a thousand years in the past."

Being "the home-schooled girl" in a small town, Hope Walton's crippling phobias and photographic memory don't endear her to her dad's perfectly blond, very Southern family. When her mother is killed in a natural disaster thousands of miles from home, Hope's secluded world implodes. After being shipped off to an aunt she's never met, Hope learns there's more to her mother's "death" than she ever dreamed. At her aunt's manor, high in the Scottish Highlands, Hope begins to unravel the shocking truth about her family. Her mom isn't just a brilliant academic. She's a member of a secret society of time travelers, and is currently trapped in the twelfth century in the age of King Henry II and Eleanor of Aquitaine. To stage a rescue, the sheltered teen must join the Indiana Jones-wannabe team of time-jumpers, before her mother is lost for good. In a brutal, medieval world, Hope will discover more family secrets, and a mysterious boy who could be vital to setting her mother free…or the very key to Hope's undoing.

Addictive and rich with historical detail, INTO THE DIM (Coming Spring 2016 from Houghton Mifflin Harcourt) is an unlikely heroine's story of adventure, sacrifice, and first love, in a high stakes race against time itself.

On Thea's Radar:
First up on my radar, an ARC I received in the mail this week for a book I'm very excited to read (the fun package didn't hurt):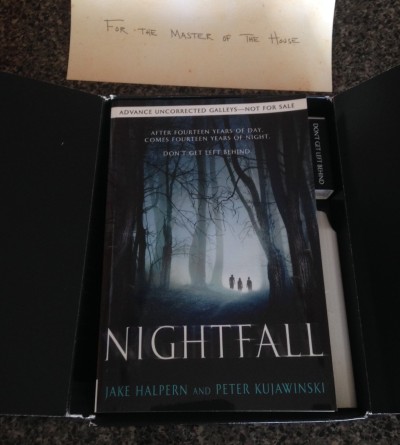 A story where edge-of-your-seat horror meets post-apocalyptic thriller, perfect for fans of Lois Lowry and The Mazerunner

On Marin's island, sunrise doesn't come every twenty-four hours—it comes every twenty-eight years. Now the sun is just a sliver of light on the horizon. The weather is turning cold and the shadows are growing long.

Because sunset triggers the tide to roll out hundreds of miles, the islanders are frantically preparing to sail south, where they will wait out the long Night.

Marin and her twin brother, Kana, help their anxious parents ready the house for departure. Locks must be taken off doors. Furniture must be arranged. Tables must be set. The rituals are puzzling—bizarre, even—but none of the adults in town will discuss why it has to be done this way.

Just as the ships are about to sail, a teenage boy goes missing—the twins' friend Line. Marin and Kana are the only ones who know the truth about where Line's gone, and the only way to rescue him is by doing it themselves. But Night is falling. Their island is changing.

And it may already be too late.

Next up, the companion novel to Salvage–I VOW to read both of these books when this second novel comes out next month: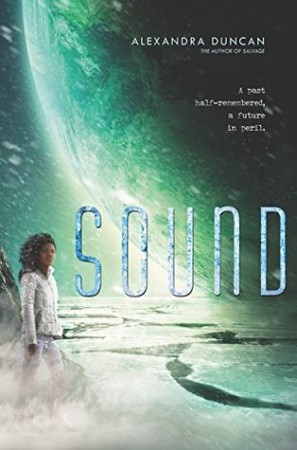 SOUND is the stand-alone companion to Alexandra Duncan's acclaimed novel Salvage, a debut that internationally bestselling author Stephanie Perkins called "kick-ass, brilliant, feminist science fiction." For fans of Beth Revis, Firefly, and Battlestar Galactica.

As a child, Ava's adopted sister Miyole watched her mother take to the stars, piloting her own ship from Earth to space making deliveries. Now a teen herself, Miyole is finally living her dream as a research assistant on her very first space voyage. If she plays her cards right, she could even be given permission to conduct her own research and experiments in her own habitat lab on the flight home. But when her ship saves a rover that has been viciously attacked by looters and kidnappers, Miyole—along with a rescued rover girl named Cassia—embarks on a mission to rescue Cassia's abducted brother, and that changes the course of Miyole's life forever.

And then look at this awesome new Cindy Pon novel!!! WANT.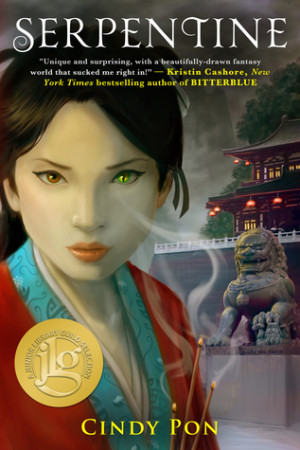 SERPENTINE is a sweeping fantasy set in the ancient Kingdom of Xia and inspired by the rich history of Chinese mythology.

Lush with details from Chinese folklore, SERPENTINE tells the coming of age story of Skybright, a young girl who worries about her growing otherness. As she turns sixteen, Skybright notices troubling changes. By day, she is a companion and handmaid to the youngest daughter of a very wealthy family. But nighttime brings with it a darkness that not even daybreak can quell.

When her plight can no longer be denied, Skybright learns that despite a dark destiny, she must struggle to retain her sense of self – even as she falls in love for the first time.

I've been in a kind of thriller-y mood lately, and this murder mystery sounds like a good fix:
Gramps always said that when the crickets were quiet, something bad was coming. And the crickets have been as silent as the dead. It started with the murdered deer in the playground with the unmistakable purple of a foxglove in its mouth. But in the dying boondock town of Emerald Cove, life goes on.

I work at Gramps's diner, and the cakes?the entitled rich kids who vacation here?make our lives hell. My best friend, Alex Pace, is the one person who gets me. Only Alex has changed. He's almost like a stranger now. I can't figure it out…or why I'm having distinctly more-than-friend feelings for him. Ones I shouldn't be having.

Then one of the cakes disappears.

When she turns up murdered, a foxglove in her mouth, a rumor goes around that Alex was the last person seen with her—and everyone but me believes it. Well, everyone except my worst enemy, Jenika Shaw. When Alex goes missing, it's up to us to prove his innocence and uncover the true killer. But the truth will shatter everything I've ever known about myself — and Alex.

Another ARC in the mail from this week–I confess that the book's synopsis and cover don't do too much for me, but I enjoyed the Testing books, so I'll give this a whirl.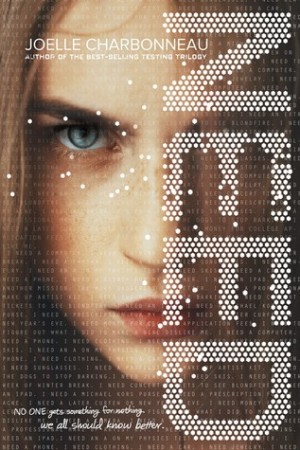 "No one gets something for nothing. We all should know better."

Teenagers at Wisconsin's Nottawa High School are drawn deeper into a social networking site that promises to grant their every need . . . regardless of the consequences. Soon the site turns sinister, with simple pranks escalating to malicious crimes. The body count rises. In this chilling YA thriller, the author of the best-selling Testing trilogy examines not only the dark side of social media, but the dark side of human nature.

Last but certainly not least, a book we've talked about a little bit last month! As you may know, Ana and I are (re)reading the Percy Jackson and the Olympian books and this GORGEOUS, surprisingly enormous, illustrated guide to Greek Heroes from Rick Riordan is out this month.
See that fancy kaleidoscopic title?!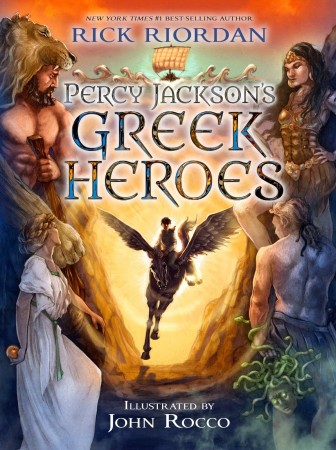 Who cut off Medusa's head? Who was raised by a she-bear? Who tamed Pegasus? It takes a demigod to know, and Percy Jackson can fill you in on the all the daring deeds of Perseus, Atalanta, Bellerophon, and the rest of the major Greek heroes. Told in the funny, irreverent style readers have come to expect from Percy, ( I've had some bad experiences in my time, but the heroes I'm going to tell you about were the original old school hard luck cases. They boldly screwed up where no one had screwed up before. . .) and enhanced with vibrant artwork by Caldecott Honoree John Rocco, this story collection will become the new must-have classic for Rick Riordan's legions of devoted fans–and for anyone who needs a hero. So get your flaming spear. Put on your lion skin cape. Polish your shield and make sure you've got arrows in your quiver. We're going back about four thousand years to decapitate monsters, save some kingdoms, shoot a few gods in the butt, raid the Underworld, and steal loot from evil people. Then, for dessert, we'll die painful tragic deaths. Ready? Sweet. Let's do this.

And that's it from us! What books do you have on YOUR radar?
Handy order links where available: