Welcome to Smugglivus 2015! Throughout this month, we will have daily guests – authors and bloggers alike – looking back at their favorite reads of 2015, looking forward to events and upcoming books in 2016, and more.
Who: Laura Ruby, author of the extraordinary Bone Gap, one of Ana's top reads of the year.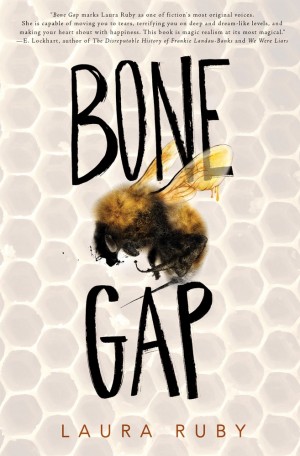 Please give it up for Laura, everybody!

When The Book Smugglers asked me to write a post about my favorite things from 2015, I thought: I'm going to love doing this! I'm going to hate doing this! Because how the heck do you pick a mere handful of favorites from all the books/stories/etc. you've loved? It's like picking your favorite child. Or your favorite cat. How do you pick your favorite cat?
I mean, do I write about YA novels like Daniel José Older's magical SHADOWSHAPER, that holds up an artful middle finger to "chosen one" narratives? Or maybe I should talk about older books I finally got a chance to read, like Sarah McCarry's sometimes gritty, always luminous ALL OUR PRETTY SONGS?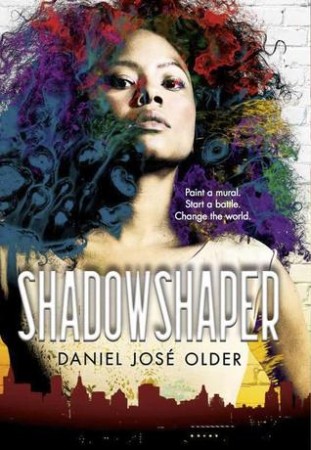 Or maybe I should mention all those awesome books in my truly mountainous to-be-read pile, everything from Naomi Novik's UPROOTED to Kate Elliot's COURT OF FIVES, Ken Liu's GRACE OF KINGS to Paul Tremblay's A HEAD FULL OF GHOSTS?
Or maybe I should talk about essays I've read and reread and passed along, like "Far Away From Me: I was never the girl in that Weezer song" by Jenny Zhang, about growing up an object of hatred and fetishization, when you're young and you feel that your only choices are "to be invisible and ugly or to be exoticized into worthiness."
or the essay "White Debt" by Eula Biss, in which the author wrestles with whiteness—participating in it and rejecting it—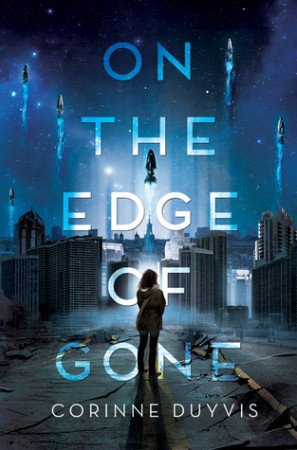 Or maybe I should talk about 2016 YA novels I'm excited about: Corinne Duyvis's ON THE EDGE OF GONE, Samantha Mabry's A FIERCE AND SUBTLE POISON, Anna-Marie McLemore's WHEN THE MOON WAS OURS, Stephanie Kuehn's THE SMALLER EVIL, and Bonnie-Sue Hitchcock's THE SMELL OF OTHER PEOPLE'S HOUSES?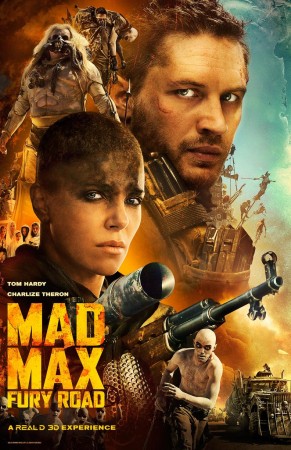 Or maybe I should have a little fun blathering on about my love for Fury Road or Orphan Black or Creed. Introduce readers to the bizarre flotsam and jetsam floating through my brain, like this video of a squirrel in a horse-head feeder, or this hamster eating a carrot, or this video of Phillipa Soo singing with The Skivvies?
Or maybe I just want everyone else in the world to be playing Neko Atsume while listening to the soundtrack of Hamilton. Would that be so wrong? (Here is the writer Sunil Patel livetweeting his experience of listening to Hamilton for the first time.
Oh King George you supreme douchemonkey. #Hamiltunes

— Sunator Patelpatine (@ghostwritingcow) December 2, 2015
But I decided to focus on books, short stories and poems published/posted in the last year, all with fantasy or sci-fi elements, all demanding to be read again, and all of them written by ladies (sorry, gentlemen. Nothing against you, but…)
So, without any further ado, here are ten of my favorite things from 2015:
This short story collection by Kelly Link: GET IN TROUBLE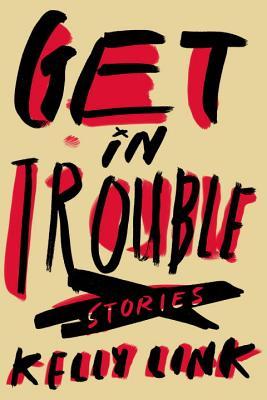 Vampires, fairies, superheroes, sidekicks, ghosts, astronauts, the Pyramids, life-sized animated dolls, sculptures made out of butter—just a few of the things that Link writes about in these hilariously quirky short stories. But this is not quirk for quirk's sake, these stories are also profoundly moving; for all their outsized magic, they are all about what it means to be human—small and tired and scared, full of love and envy and grief.
This YA novel by Elana K. Arnold: INFANDOUS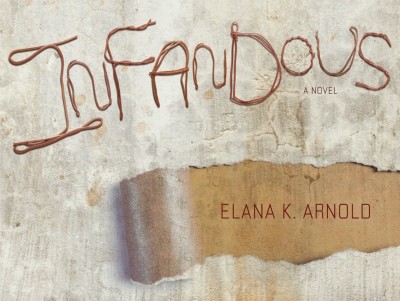 A dude recently gave an interview in which he claimed that most YA novels were morally unambiguous and took place in "walled gardens" that operate as metaphors for the safe haven of high school. What popped into my head after reading this interview was Elana K. Arnold's YA novel INFANDOUS (the word "infandous" means something too terrible to be spoken aloud). Arnold weaves caustic, brutal retellings of myths and fairytales with a contemporary narrative about a teen girl artist who must grapple with a shocking secret worthy of the original Grimm's.
"Walled gardens."
HAHAHAHAHAHAHAHAHAHAHAHAHAHAHAHAHAHAHAHAHAHAHAHA
HAHAHAHAHAHAHAHAHAHAHAHAHAHAHAHAHAHAHAHAHAHAHAHA
HAHAHAHAHAHAHAHAHAHAHAHAHAHAHAHAHAHAHAHAHAHAHAHA
HAHAHAHAHAHAHAHAHAHAHAHAHAHAHAHAHAHAHAHAHAHAHAHA
Dudes. They are so funny sometimes.
This book of poetry by Ada Limón: BRIGHT DEAD THINGS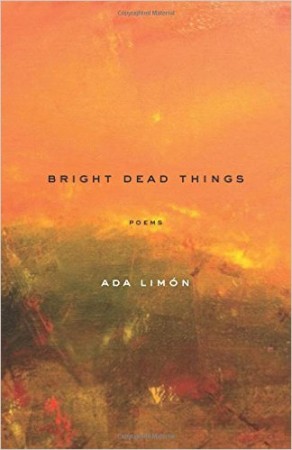 Poetry, by its very nature, is slippery and magical, so I think this collection fits my parameters. Here are poems about love, and about dying, and about wishing for a heart as huge and powerful as a mare's (and secretly believing you might just have one).
This novel by Angela Flournoy: THE TURNER HOUSE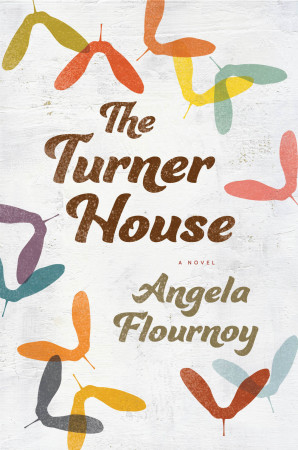 On the surface, this is the story of thirteen siblings who must come together to figure out what to do with their parents' old house in Detroit, now worth much less than the mortgage owed on it. But it's really about the things that haunt us—secrets, addictions, family, and yes, ghosts.
This story by Lesley Nneka Arimah: "Who Will Greet You at Home?"
A lonely and desperate young woman yearns for a child of her own, so she makes one out of cotton, then paper, then human hair, in the hopes that one day the child will be blessed with life. An unsettling mix of magic and horror.
These stories by Sofia Samatar:
"Tender"
"The Closest Thing to Animals"
"Walkdog"
Endlessly inventive, difficult to classify, usually centered around lost souls in the wake of heartbreak or disaster or both, Samatar's stories contain whole worlds in just a few thousand words. I keep wishing that she would write a YA novel, but, in the meantime, I have A STRANGER IN OLONDRIA to keep me company.
This YA novel by Nova Ren Suma: THE WALLS AROUND US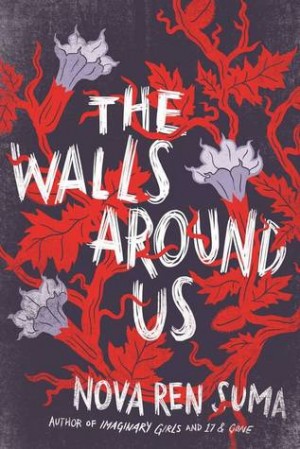 Gorgeously creepy and hypnotic, this psychological thriller alternates between Violet, who is on the verge of achieving her dream to dance at Julliard, and Amber, locked in a juvenile detention center for killing her stepfather. But who is the mysterious Oriana that connects them? This is a first and foremost a book about girls—the intensity of their attachments, the ferocity of their desire—and all the ways in which the world punishes them for it (and the ways they punish one another).
This novel by Nicole Kornher-Stace: ARCHIVIST WASP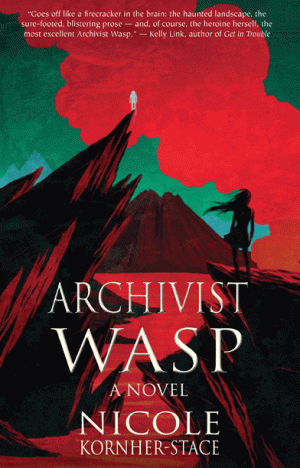 Sci-fi meets ghost story meets post-apocalyptic thriller in this wholly original novel about a young woman—the archivist—charged with hunting ghosts in the hopes she might catch one who can tell her what destroyed the world. Set aside a few hours to read this one straight through.
This book by Elizabeth Gilbert: BIG MAGIC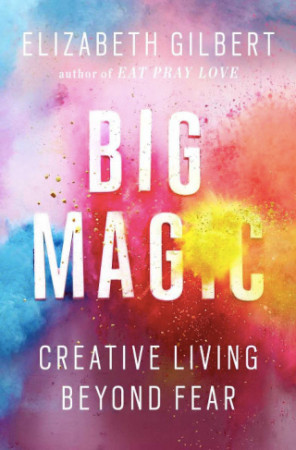 Okay, you've heard of EAT, PRAY, LOVE, maybe you've even endured the silly movie on some awful flight when that guy next to you wouldn't stop belching, and so there's no way you're interested in reading anything written by this woman, ever, especially not anything remotely self-help-ish, because YUCK. Except. This surprisingly funny book is about making room in your life for all kinds of creativity, giving yourself permission to do the creative work you love, and learning not to overload your creative work (or yourself) with too many unrealistic expectations (or any expectations, really). Not all the advice in the book is useful, and sometimes her privilege is a bit too obvious, but what is useful is also—gasp—inspiring, and awfully comforting. I would suggest the audiobook read by the author.
This novel by N.K. Jemisin: THE FIFTH SEASON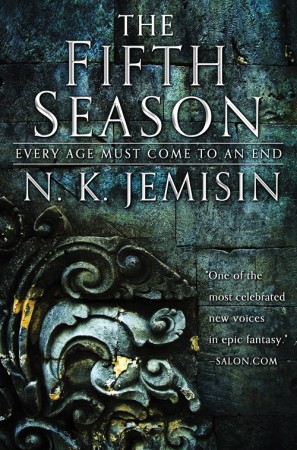 This is the best novel I've read this year, and not just because the magical system so skillfully demonstrates the insidious grip of oppression, but because of the scrupulously detailed worldbuilding, the beauty of the sentence-level writing and the sheer audacity of the narrative structure.
And that's it!
Happy Smugglivus!