Welcome to Smugglivus 2014! Throughout this month, we will have daily guests – authors and bloggers alike – looking back at their favorite reads of 2014, looking forward to events and upcoming books in 2015, and more.
Who: Kelly and Kim, the amazing librarian-reader due who run Stacked, a book blog that is an incredible source of go-to information, reviews and commentary on literacy, YA, Kidlit and more.

Please give a warm welcome to Kelly and Kim, everyone!

We're so excited to be invited back to Smugglivus this year, as we continue to be huge fangirls of The Book Smugglers, who have had an amazing year (Hugos! Their own publishing angle! Continuing to be awesome!). If Kimberly and I both wrote out all of our favorite books from this year, we'd never find a way to wrap this post up, so we're taking this a little differently. We're going to each talk about our 3 favorite reads from 2014, the 3 books we're most anticipating in 2015, and then we're going to tell each other what 3 books we think one another should be reading. We have very different tastes, but once in a while, they overlap.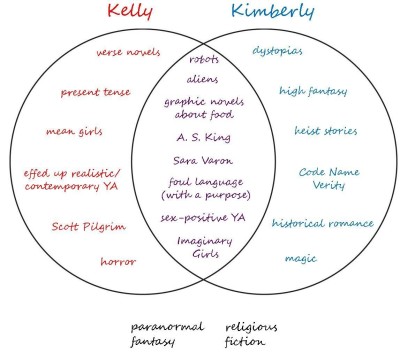 KELLY
3 Favorite Reads From 2014
I didn't read as much this year as I have in years past. Part of it was that I think this wasn't the best year in YA fiction — I was cool with quitting books that just weren't grabbing me — and part was that I spent more time reading adult fiction than usual. I changed jobs in the spring, going from working as a teen librarian to working as an editor and community manager at Book Riot. In doing so, my exposure to the world of books changed. I mean that in a good way.
All of that is an intro to say two of my favorite books this year were YA titles and one of them was an adult title. Narrowing down which three to talk about was tough. Of the books I did read, I liked so many of them a lot. But these are the ones that stood out to me most.
Gabi, A Girl in Pieces by Isabel Quintero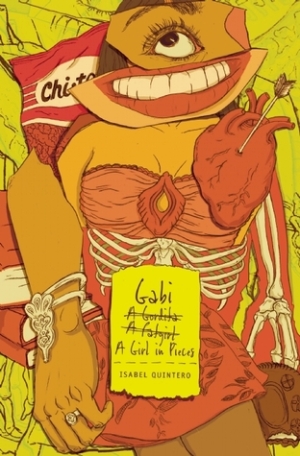 If there were a book I could give myself at 14 or 16 or 18, it would be this one. It's a coming-of-age story told through the diary of Gabi, a Mexican American girl. She's experiencing so much in her life at once, and while a lot of the shit she puts up with is tough — her best friend is pregnant (and not necessarily by choice), her other best friend got kicked out of his house for coming out, and her father is deep into his drug addiction — she has an incredible voice and sense of humor throughout. Gabi is also a fat girl, and she's the kind of fat girl we are so sorely missing in YA. She lives with her body and even though she doesn't always love it and at times, she is pressured to lose weight and look right, Gabi still loves who she is. She doesn't waste time hating how she looks. In fact, she is bold enough to say there are times she'd totally fuck herself. That message is awesome and empowering and beautiful and representative of who Gabi is. I want to read and reread this one, then I want to pass it along to every single YA reader I know.
Pointe by Brandy Colbert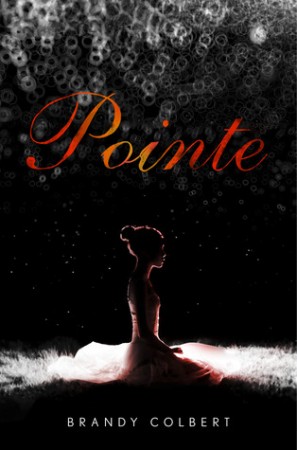 This was the first book I read this year and it remains on my favorites list. Theo is an elite black ballerina in a world where she stands out for that. But this isn't really about ballet. Theo's best friend Donovan has just returned after being kidnapped four years ago, and when he comes back, everything that Theo dealt with in her past comes flooding back, as well. Pointe is about what happens when relationships aren't what they seem, the value of friends you can rely on (as well as those you can't), disordered eating, mental illness, and it features a knock-out voice. While there are a lot of things going on in the story, relayed through Theo's memory, they're layered and braided together strongly. Theo herself is an incredible character: she's imperfect and flawed and rough and misguided and makes some really bad choices. But those things are what make her story compelling.
Mambo in Chinatown by Jean Kwok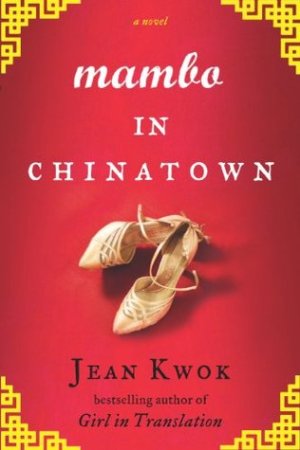 It turns out dance books were my thing this year. Kwok's adult novel follows young 20-something Charlie as she navigates the space between what she desires — a career and future in dance and pursuing the freedoms she has as an American-born-Chinese girl — and what her cultural heritage and traditions say she should or should not want to do. The modern vs. traditional threads pull through every aspect of this book, with incredible reverence toward both ways of life. This is a book about finding yourself and cultivating relationships with others. But what made Kwok's book stand out to me most was that it was a story about the lives of people who don't get many stories told about them and who you don't see on television. This isn't sexy, smart New York. This is a story about the labor class, and it's not the cleaned up rags-to-riches tale. It's gritty and tough and absolutely engrossing.
Wildlife by Fiona Wood and Complicit by Stephanie Kuehn and Dirty Wings by Sarah McCarry and The Book of Unknown Americans by Cristina Henriquez also fill out my "best of 2014" list.
3 Reads I'm Anticipating in 2015
All The Rage by Courtney Summers (April 14)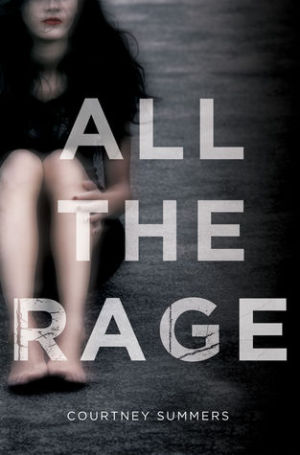 It's cheating to include a book I've already read but I am because I'm anticipating rereading this gut-punch of a novel when it's in final form. This is an unabashedly feminist novel about rape culture that, while tough to read, is the kind of book we desperately need in YA. After Romy is raped, she becomes the target of rage and isolation in her small town, where even the sheriff won't have a word of what she's saying. It's suffocating and her only place of refuge is the diner where she works, which lies just outside town. When a girl who Romy knows — and who also has ties to the boy that raped Romy — goes missing, and rumors fly that Romy's rapist also attacked another girl in another town, she realizes she has to stand up and do something, even if — maybe especially if — no one wants to believe her. This book made me so angry when I read it that I had to get out of my house and walk it off. When I think about it now, it still makes me angry. It hits too close to what we see in the news almost every single day. It's incredibly written and emotionally resonant. This is, hands down, Summers's best book and it's a book people will be talking about next year.
The Walls Around Us by Nova Ren Suma (March 24)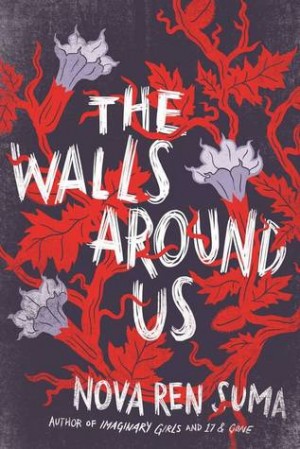 It's cheating even more to include a second book I've already read, but my anticipation list, my rules. Suma's writing is so gorgeous that she could rewrite the phone book and I'd preorder it. TWAU has been pitched as "Orange is the New Black Swan," which is a really apt description — this is a story of three girls and how they're linked to one another through dance (okay, I REALLY have a thing for dance, it seems) and through a stay in a penitentiary. There's murder and mayhem, along with a dash of peas and love for literature and libraries. I'm being purposefully vague because Suma is the Shirley Jackson of YA, and saying anything more would ruin the story. This book is about girls and girlhood, too, and it's about the things girls put up with every day by the simple fact that they are girls.
A Sense of the Infinite by Hilary T. Smith (May 19)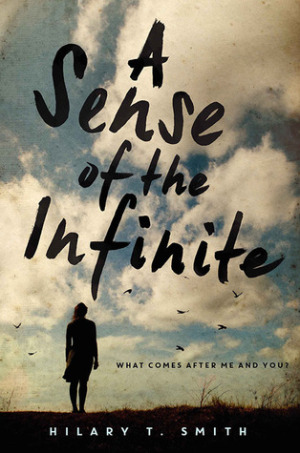 I absolutely loved Wild Awake, Smith's debut novel, when I read it last year. I'm so thrilled she has a second book coming. It's a book about friendship and secrets and I know it's going to be out-of-this-world good.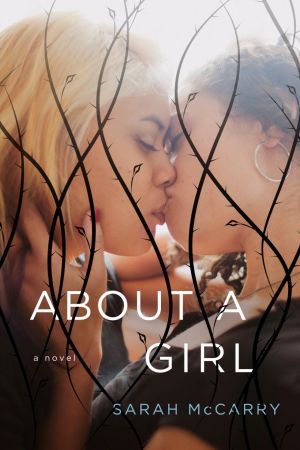 The Devil You Know by Trish Doller, Hold Me Like A Breath by Tiffany Schmidt, Audacity by Melanie Crowder, Six Impossible Things by Fiona Wood, About A Girl by Sarah McCarry (that cover!!), Kissing Ted Callahan by Amy Spalding, Invincible by Amy ReedScarlett Undercover by Jennifer Latham round out the books I am most anticipating in 2015.
3 Reads That Kimberly Should Pick Up
All of these are books I really liked this year and that I think Kimberly would like and even if she doesn't like them as much as I do, I suspect she'll find the reading experiences more than worthwhile.
Glory O'Brien's History of the Future by A. S. King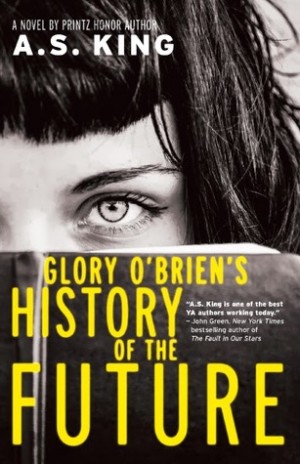 I know Kimberly's read King before, and because this book is about feminism, I can't help but remind her that she should pick it up.
Through The Woods by Emily Carroll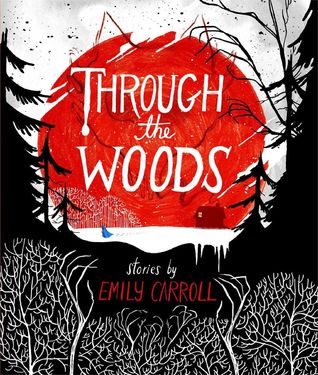 This is a horror graphic novel, and aside from being spectacularly creepy (yesss!!), the illustrations are amazing and memorable and enhance the chill level from a 10 to a 20. I am kind of surprised she hasn't read it yet, but here's her reminder.
The Unfinished Life of Addison Stone by Adele Griffin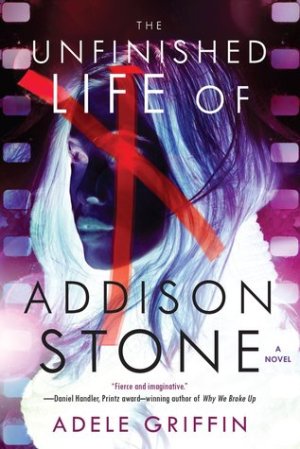 What happened to the budding, promising artist Addison Stone? Why did she die? What happened in the months, days, and hours leading up to her death? This story, told through a wide variety of points of view from people who knew/"knew" Addison attempts to piece together who she was, what made her so talented and sought after, and what the thing was that could have been why she died. I was hesitant about this one from the start — we never actually get to hear from Addison — but the book includes her voice and insight through the art that's included among the interviews of those in her life. It's an intricately constructed book and an engaging mystery.

KIM
3 Favorite Reads From 2014
Contrary to Kelly, I read way more books than I normally do this year – most of them YA SFF – thanks to the Cybils. Before the year is out, I'll probably be close to 150, which is huge for me. Most of those I'll have read in the last few months. Despite that fact, my three favorite reads are all from February and March. It was a good start to the year, and nothing I've read since then has surpassed these three.
Cruel Beauty by Rosamund Hodge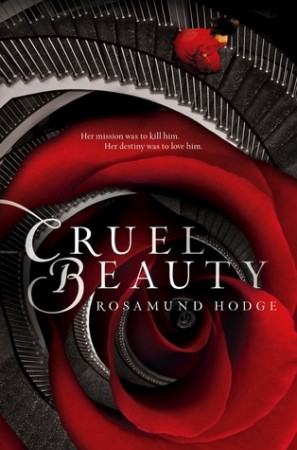 I loved the combination of magic and romance in this unique and beautiful re-telling of Beauty and the Beast. It's creative, intricately plotted, and features a protagonist who is often cruel and embraces her hatred at times, setting her apart from many other YA protagonists. This is a book that excites me about the future of YA – there's still so much to be written about, so many ways the old can be made new.
The Winner's Curse by Marie Rutkoski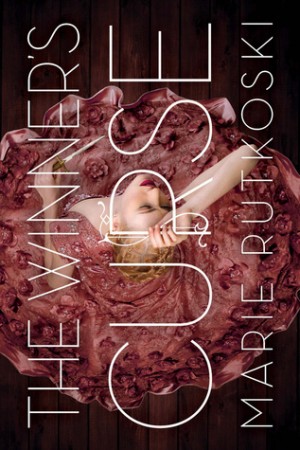 I first fell in love with magic-free fantasy as a middle schooler when I read Cynthia Voigt's Kingdom series and Megan Whalen Turner's The Queen's Thief series. Rutkoski's book deserves to be set alongside these – the plot is intricate and violent, the romance is the swooniest I've read in YA in many years, and the themes of slavery, war, and sacrifice are compelling and relevant. This is possibly my most-recommended read of 2014.
The Kiss of Deception by Mary E. Pearson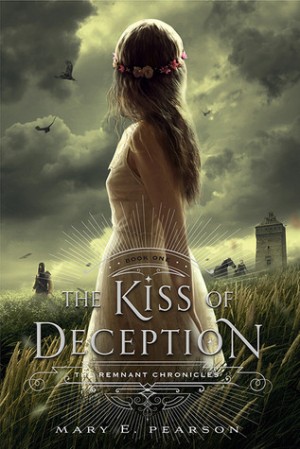 If I had to choose one book to go back in time and give to the teenage version of myself, this may very well be it. It's a classic fantasy adventure featuring a strong-willed teenage girl who insists that she be in charge of her own life, not anyone else. It's got magic, action, and romance, plus a unique way of telling the story that forces the reader to confront her own assumptions and prejudices.
Honorable mentions go to The Islands at the End of the World by Austin Aslan (an awesome survival adventure story with a fresh SF twist about a half-Hawaiian, epileptic girl), The Tyrant's Daughter by J. C. Carleson (about the daughter of a Middle East dictator who is killed in a coup, forcing the family to seek asylum in the USA), and While We Run by Karen Healey (a fantastic follow-up to When We Wake that tackles the real and lasting effects of trauma).
3 Reads I'm Anticipating in 2015
Conspiracy of Blood and Smoke by Anne Blankman (April 21)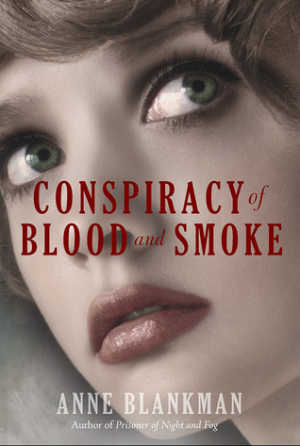 I listened to the first book – Prisoner of Night and Fog – in Blankman's historical series on a whim, and I'm so glad I did. It's set just before the outbreak of World War II in Germany and features a (fictional) teenage girl who has a close, father-like relationship with Adolf Hitler. I was blown away by it – by the way it incorporates real history, telling the stories of people who actually existed, while also creating a fresh, new story about a girl who feels just as real. It's a chilling and fascinating look at Hitler, his inner circle, and his first victims. The sequel should be just as captivating.
The Rest of Us Just Live Here by Patrick Ness (August 28)
The Knife of Never Letting Go remains one of the most important books of recent years for me, so I always notice when Patrick Ness publishes something new. The description for this one is vague – about a boy who lives in a YA novel, replete with its cliches – though it seems interesting.
Fairest by Marissa Meyer (January 27)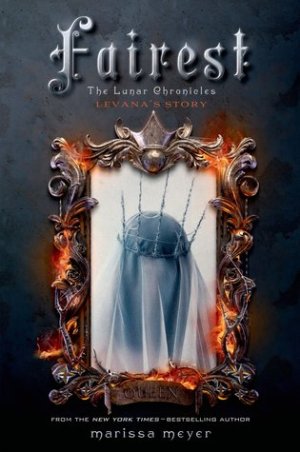 I'm an unashamed fan of The Lunar Chornicles and I was just as excited as everyone else when it was announced this book would be published next year. I look forward to learning more about Queen Levana; it should be an interesting character study and show us another perspective to the villain who up to this point has remained largely one-dimensional.
I deliberately didn't include any sequels to my three favorite reads on my list, but you can safely assume I'm anticipating them as well: Crimson Bound by Rosamund Hodge (May 5), The Winner's Crime by Marie Rutkoski (March 3), and The Heart of Betrayal by Mary E. Pearson (July 7). I'm also excited about Jodi Meadows' new series, which kicks off with The Orphan Queen (March 10), and the much-hyped An Ember in the Ashes by Sabaa Tahir (April 28), which has tremendous buzz but also a killer hook that makes it right up my alley.
3 Reads That Kelly Should Pick Up
Anything by Karen Healey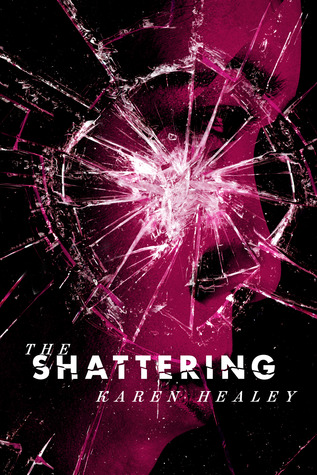 This is a little bit of a cheat since I'm not naming a single book, but everything I've read by Healey has been fantastic and does a good job of using SFF elements to tell a real and human story, which appeals to fans of contemporary realistic novels who are willing to branch out a bit (as Kelly does!). The Shattering remains my favorite of Healey's books; it's set in contemporary New Zealand and completely destroyed me (in the best way possible).
Ms. Marvel by G. Willow Wilson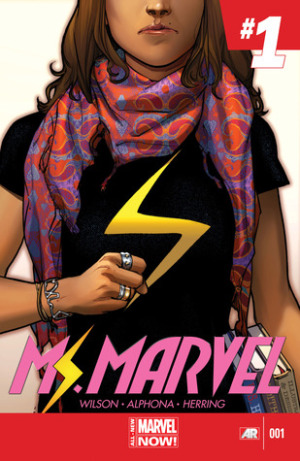 OK, I'm kind of cheating again because I know Kelly plans to read this eventually – but this is her reminder to do it sooner rather than later. This comic book is completely YA and features a Muslim-American teenage girl who wishes she could be like Captain Marvel. Her wish is granted, but not in the way she expected. The way culture and superpowers collide in the book reminds me a little of Gene Luen Yang's work, but Wilson's story is her own.
The Summer Prince by Alaya Dawn Johnson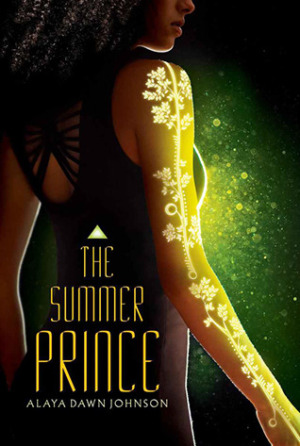 I read this in the beginning of the year for the Cybils (it was our winner!). It's set in a futuristic, matriarchal, diverse, imperfect society. The book is chock full of ideas – and by that I mean both technologically and thematically – and the writing is lovely. I'm not sure Kelly would love it, but I know she'd be interested in what it tries to do. It's feminist and literary and different, the concept of social justice is woven throughout, and it invigorates a genre that at times feels stale and repetitive.

Thank you, Kelly and Kim!