"On The Smugglers' Radar" is a feature for books that have caught our eye: books we have heard of via other bloggers, directly from publishers, and/or from our regular incursions into the Amazon jungle. Thus, the Smugglers' Radar was born. Because we want far more books than we can possibly buy or review (what else is new?), we thought we would make the Smugglers' Radar into a weekly feature – so YOU can tell us which books you have on your radar as well!
On Ana's Radar:
THIS SAVAGE SONG is Victoria Schwab's coming book and they revealed the cover this week: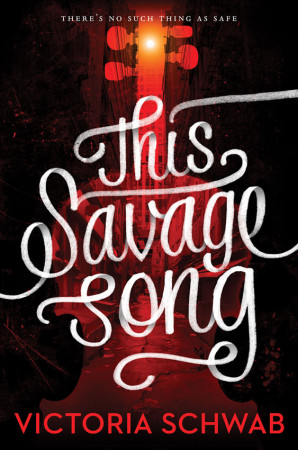 he city of Verity has been overrun with monsters, born from the worst of human evil. In North Verity, the Corsai and the Malchai run free. Under the rule of Callum Harker, the monsters kill any human who has not paid for protection. In the South, Henry Flynn hunts the monsters who cross the border into his territory, aided by the most dangerous and darkest monsters of them all—the Sunai, dark creatures who use music to steal their victim's souls.

As one of only three Sunai in existence, August Flynn has always wanted to play a bigger role in the war between the north and the south. When the chance arises to keep an eye on Kate Harker, daughter of the leader of North Verity, August jumps on it.
When Kate discovers August's secret, the pair find themselves running for their lives and battling monsters from both sides of the wall. As the city dissolves into chaos, it's up to them to foster a peace between monsters and humans.

A unique, fast-paced adventure that looks at the monsters we face every day—including the monster within.

I received a copy of Speak by Louisa Hall in the post, looks interesting…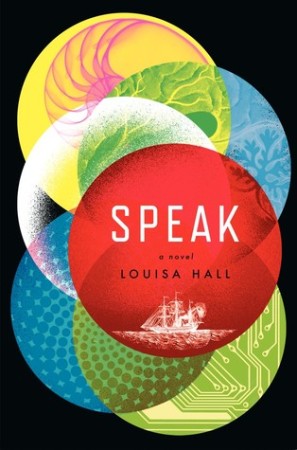 A thoughtful, poignant novel that explores the creation of Artificial Intelligence — illuminating the very human need for communication, connection, and understanding

In a narrative that spans geography and time, from the Atlantic Ocean in the seventeenth century, to a correctional institute in Texas in the near future, and told from the perspectives of five very different characters, Speak considers what it means to be human, and what it means to be less than fully alive.

A young Puritan woman travels to the New World with her unwanted new husband. Alan Turing, the renowned mathematician and code breaker, writes letters to his best friend's mother. A Jewish refugee and professor of computer science struggles to reconnect with his increasingly detached wife. An isolated and traumatized young girl exchanges messages with an intelligent software program. A former Silicon Valley Wunderkind is imprisoned for creating illegal lifelike dolls.

Each of these characters is attempting to communicate across gaps — to estranged spouses, lost friends, future readers, or a computer program that may or may not understand them. In dazzling and electrifying prose, Louisa Hall explores how the chasm between computer and human — shrinking rapidly with today's technological advances — echoes the gaps that exist between ordinary people. Though each speaks from a distinct place and moment in time, all five characters share the need to express themselves while simultaneously wondering if they will ever be heard, or understood.

There's very little about Frankie but the Melina Marchetta blurb helps putting it on my radar…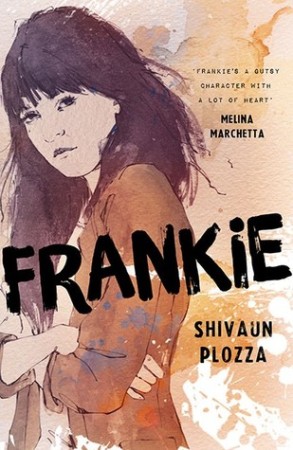 Frankie Vega is angry. Just ask the guy whose nose she broke. Or the cop investigating the burglary she witnessed, or her cheating ex-boyfriend or her aunt who's tired of giving second chances…

When a kid shows up claiming to be Frankie's half brother, it opens the door to a past she doesn't want to remember. And when that kid goes missing, the only person willing to help is a boy with stupidly blue eyes … and secrets of his own.Frankie's search for the truth might change her life, or cost her everything.

The Passion of Dolssa sounds really interesting but I am intrigued – does this sound like a possible LGBT novel? If yes, is this a case of Hidden Lesbians (you know, where the book features lesbians but no one dares say it in the blurb)?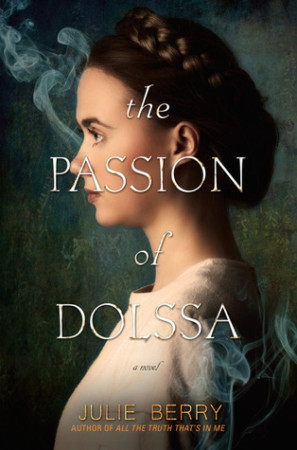 I must write this account, and when I have finished, I will burn it.

Buried deep within the archives of a convent in medieval France is an untold story of love, loss, and wonder and the two girls at the heart of it all.

Dolssa is an upper-crust city girl with a secret lover and an uncanny gift. Branded a heretic, she's on the run from the friar who condemned her mother to death by fire, and wants Dolssa executed, too.

Botille is a matchmaker and a tavern-keeper, struggling to keep herself and her sisters on the right side of the law in their seaside town of Bajas.

When their lives collide by a dark riverside, Botille rescues a dying Dolssa and conceals her in the tavern, where an unlikely friendship blooms. Aided by her sisters and Symo, her surly but loyal neighbor, Botille nurses Dolssa back to health and hides her from her pursuers. But all of Botille's tricks, tales, and cleverness can't protect them forever, and when the full wrath of the Church bears down upon Bajas, Dolssa's passion and Botille's good intentions could destroy the entire village.

From the author of the award-winning All the Truth That's in Me comes a spellbinding thriller that will keep you on the edge of your seat until the final page and make you wonder if miracles really are possible.

In contrast here is a book with Obvious Lesbians and a Lesbian kiss on the cover: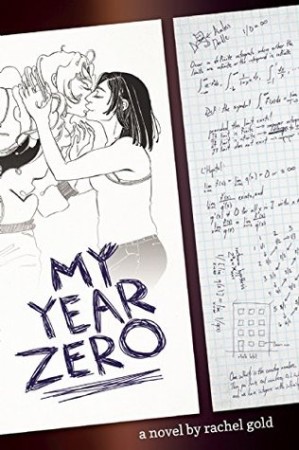 Lauren thinks she has a pretty good life—so why is it that she feels crazy most of the time? She figures it's nothing she can't fix by getting her first girlfriend and doing better at school. But how is she ever going to find a girlfriend in Duluth, Minnesota?

When she meets a group of kids who are telling a science fiction story online and gets invited down to the Twin Cities, she gets more attention than she ever expected, from two very different girls: charming Sierra and troublesome Blake.

Blake helps Lauren understand that she's not the crazy one in her life. But Blake's attention—and insights into life and living with bipolar disorder—threaten to destroy everything Lauren has created for herself, including her relationship with Sierra.

Country intrigue + Dystopian YA: the next big thing?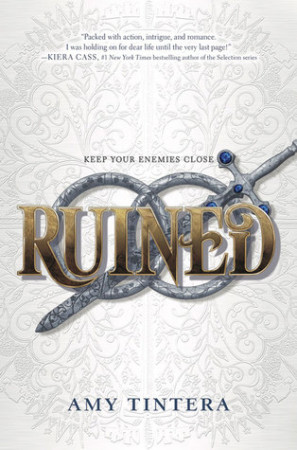 A revenge that will consume her.

A love that will ruin her.

Emelina Flores has nothing. Her home in Ruina has been ravaged by war. She lacks the powers of her fellow Ruined. Worst of all, she witnessed her parents' brutal murders and watched helplessly as her sister, Olivia, was kidnapped.

But because Em has nothing, she has nothing to lose. Driven by a blind desire for revenge, Em sets off on a dangerous journey to the enemy kingdom of Lera. Somewhere within Lera's borders, Em hopes to find Olivia. But in order to find her, Em must infiltrate the royal family.

In a brilliant, elaborate plan of deception and murder, Em marries Prince Casimir, next in line to take Lera's throne. If anyone in Lera discovers Em is not Casimir's true betrothed, Em will be executed on the spot. But it's the only way to salvage Em's kingdom and what is left of her family.

Em is determined to succeed, but the closer she gets to the prince, the more she questions her mission. Em's rage-filled heart begins to soften. But with her life—and her family—on the line, love could be Em's deadliest mistake.

On Thea's Radar:
First up on my radar, a lyrical mythological retelling I spied recently–which could be glorious, or horrible.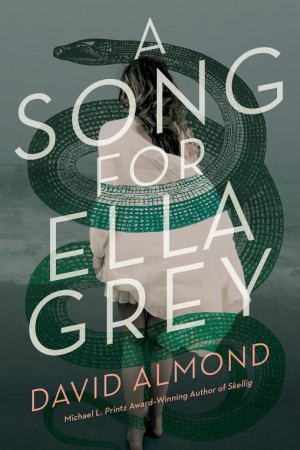 Written in lyrical prose, this novel for fans of epic romances and mythology retellings explores themes of love, loss, fate, and destiny set against the dramatic and diverse backdrop of Northern England.

David Almond, recipient of the prestigious Hans Christian Andersen Award, a Printz Honor for Skellig, and the Printz Award for Kit's Wilderness, has crafted an enchanting modern take on the myth of Orpheus and Eurydice.

Claire and Ella and their friends are bound by ties so strong they seem unbreakable. Then the strange and handsome Orpheus strolls onto the beach, and he sings them all into an astonishing new understanding of themselves. Ella is caught the hardest, fastest, deepest—and Claire is left with the pain of looking on.

Raw, emotional, lyrical, funny, and true, A Song for Ella Grey is a tale of the joys, troubles, and desires of modern teens. It takes place in the ordinary streets of Tyneside and on the beautiful beaches of Northumberland. It's a story of first love, a love song that draws on ancient mythical forces. A love that leads Ella, Orpheus, and Claire to the gates of Death and beyond.

This horror anthology looks awesome: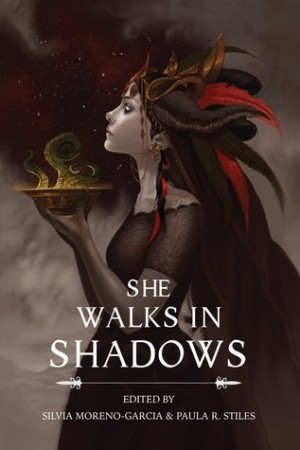 They emerge from the shadows, to claim the night ….

Women from around the world delve into Lovecraftian depths, penning and illustrating a variety of Weird horrors. The pale and secretive Lavinia wanders through the woods, Asenath is a precocious teenager with an attitude, and the Ancient Egyptian pharaoh Nitocris has found a new body in distant America. And do you have time to hear a word from our beloved mother Shub-Niggurath?

Defiant, destructive, terrifying, and harrowing, the women in She Walks in Shadows are monsters and mothers, heroes and devourers. Observe them in all their glory. Iä! Iä!

Another book from Saga Press that sounds fun: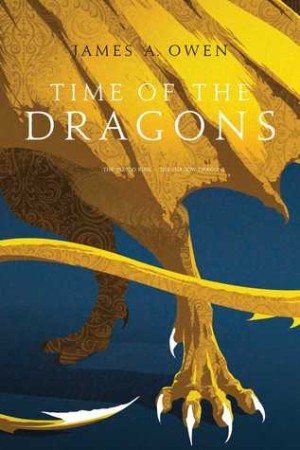 James A. Owen continues to take readers on a journey through the fantastical world of beloved fantasy, where dragons are real, and dreams—and nightmares—come true.

John and Jack, two of the Caretakers of the Imaginarium Geographica, have discovered a plea for help on an ancient medieval parchment—it is not only addressed to them, but seems to have been written by their friend, Hugo Dyson. Yet before they can discover the origin of the strange book, Hugo walks through a door in time—and vanishes into the past. And, just like that, the world begins to change.

The only hope to restore the proper order of things lies in a forgotten island at the edge of the Archipelago, where a time travel device left by Jules Verne must be used to race through history itself—from the Bronze Age to ancient Alexandria and the founding of the Silver Throne. But even if all of the legendary Caretakers from past and present are able to answer the oldest mystery in the world and save Hugo, darker forces may still be gathering against them, and a greater crisis may be at hand. Together with a new enemy, the Imperial Cartological Society, the Shadow King may be unstoppable. The only hope may in the Grail Child, Rose Dyson, and her companions' desperate quest to find the only weapon capable of defeating their enemies and the Spear: the broken sword Caliburn.

With page-turning action and a great twist, this story is a classic among classics—a volume to be treasured and gifted to those we love.

And since it is almost Halloween, how about some ghost stories? Illustrated by Audrey Niffenegger (who knew)?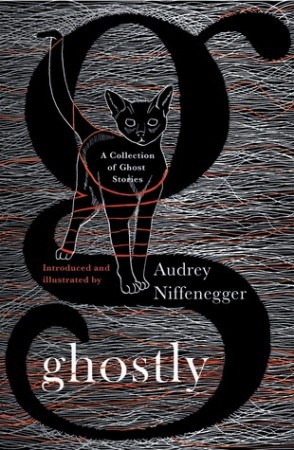 Collected and introduced by the bestselling author of The Time Traveler's Wife and Her Fearful Symmetry—including her own fabulous new illustrations for each piece, and a new story by Niffenegger—this is a unique and haunting anthology of some of the best ghost stories of all time.

From Edgar Allen Poe to Kelly Link, M.R. James to Neil Gaiman, H. H. Munro to Audrey Niffenegger herself, Ghostly reveals the evolution of the ghost story genre with tales going back to the eighteenth century and into the modern era, ranging across styles from Gothic Horror to Victorian, with a particular bent toward stories about haunting—haunted children, animals, houses. Every story is introduced by Audrey Niffenegger, an acclaimed master of the craft, with some words on its background and why she chose to include it. Niffenegger's own story is, "A Secret Life With Cats."

Perfect for the classic and contemporary ghost story aficionado, this is a delightful volume, beautifully illustrated. Ghostly showcases the best of the best in the field, including Edith Wharton, P.G. Wodehouse, A.S. Byatt, Ray Bradbury, and so many more.

I received a copy of this book in the mail recently: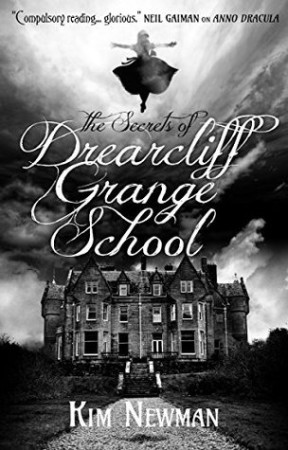 A week after Mother found her sleeping on the ceiling, Amy Thomsett is delivered to her new school, Drearcliff Grange in Somerset. Although it looks like a regular boarding school, Amy learns that Drearcliff girls are special, the daughters of criminal masterminds, outlaw scientists and master magicians. Several of the pupils also have special gifts like Amy's, and when one of the girls in her dormitory is abducted by a mysterious group in black hoods, Amy forms a secret, superpowered society called the Moth Club to rescue their friend. They soon discover that the Hooded Conspiracy runs through the School, and it's up to the Moth Club to get to the heart of it.

I realize I've been going about this series backwards, but I've really enjoyed the Andromeda books, so hope to read this soon: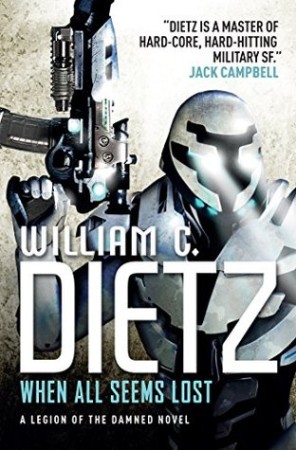 Captured by the alien Ramanthians, diplomat Christine Vanderveen must protect the Confederacy's President from both their captors and fellow prisoners. But rescue is on the way, led by Lieutenant Tonio Sanchez. Vanderveen's former lover, who must try to set aside his personal feelings for the sake of the mission.

Last but not least, a Tor.com read that I really, really want to try: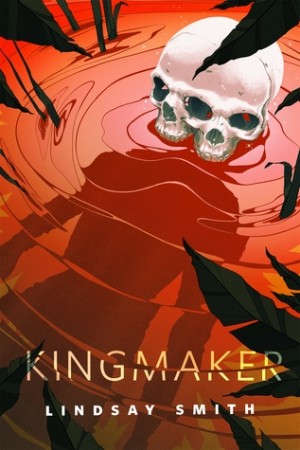 Vera is a spy for the Barstadt Empire, a powerful country with a rigid class structure and a seedy underbelly. Her mission is to weed out the corruption that holds this society together, but for Vera it's not political, it's personal. And her next mission is anything but routine, as long as she's not blinded by revenge and can see that in the shadows of Barstadt City, things are seldom what they seem.

And that's it from us! What books do you have on your radar?
Handy pre-order links (where available):