"On The Smugglers' Radar" is a feature for books that have caught our eye: books we have heard of via other bloggers, directly from publishers, and/or from our regular incursions into the Amazon jungle. Thus, the Smugglers' Radar was born. Because we want far more books than we can possibly buy or review (what else is new?), we thought we would make the Smugglers' Radar into a weekly feature – so YOU can tell us which books you have on your radar as well!
Last week, I was invited to attend The Reykjavík International Literary Festival, a charming, delightful festival in what I can only call one of the most beautiful places I have ever been to. After attending several panels featuring Icelandic and international authors (David Mitchell! Kim Stanley Robinson!), a few other events and visiting a couple of book stores, I came home with a few books and a lot of recommendations of Icelandic literature (which I knew nothing about before). Here are some of them!

Yrsa Sigurdardottir is one of Iceland's biggest crime writers and a lot of her novels are available in English. I am specially curious about this one. I might read this for Halloween Week: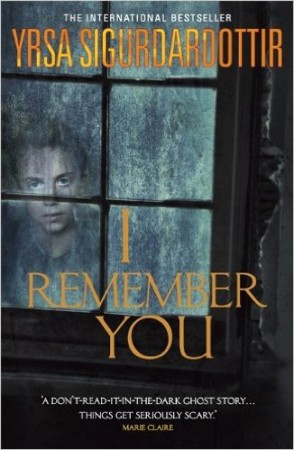 This horrifying thriller, partly based on a true story, is the scariest novel yet from an international bestseller.

The crunching noise had resumed, now accompanied by a disgusting, indefinable smell. It could best be described as a blend of kelp and rotten meat. The voice spoke again, now slightly louder and clearer:

Don't go. Don't go yet. I'm not finished.

In an isolated village in the Icelandic Westfjords, three friends set to work renovating a derelict house. But soon they realise they are not alone there – something wants them to leave, and it's making its presence felt.

Meanwhile, in a town across the fjord, a young doctor investigating the suicide of an elderly woman discovers that she was obsessed with his vanished son.

When the two stories collide the terrifying truth is uncovered . . .

Speaking of Halloween Week, I picked up this book – a collection of traditional ghost stories: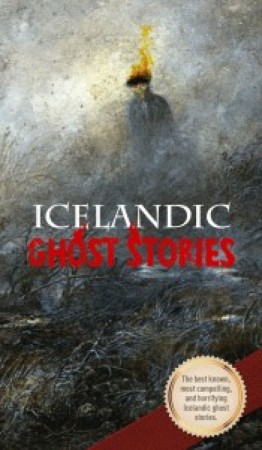 The presence of ghosts has been strong in Iceland throughout the centuries, causing fear and panic among the people. In the thick darkness and cold of Icelandic winters, ghosts have committed horrendous atrocities, both in the small and cramped houses and out in the harshness of the wild.

Höfundur: Pétur Már Ólafsson

So. It sounds as though Iceland does not have a strong tradition of writing / publishing Speculative Fiction per se (you know, apart from all the ghost stories. And the Sagas. BUT I DIGRESS). But one of those books – actually nominated for Philip K. Dick Award in 2012 – is LoveStar by Andri Snær Magnason. I heard about it a lot and everybody seems to love it. I will read it soon, since it is available in English: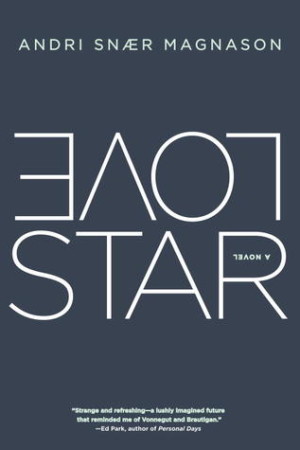 "Orwell, Vonnegut, and Douglas Adams are felt on every page, though Magnason is never derivative. His satire and insightful social commentary sweeten the pot and the sheer wackiness of Magnason's oversized imagination is invigorating."—Publishers Weekly, starred review

LoveStar, the enigmatic and obsessively driven founder of the LoveStar corporation, has unlocked the key to transmitting data via birdwaves, thus freeing mankind from wires and devices, and allowing consumerism, technology, and science to run rampant over all aspects of daily life. Cordless modern men and women are paid to howl advertisements at unsuspecting passers-by, REGRET machines eliminate doubt over roads not taken, soul mates are identified and brought together (while existing, unscientifically validated relationships are driven remorselessly asunder), and rocketing the dead into the sky becomes both a status symbol and a beautiful, cathartic show for those left behind.

Indridi and Sigrid, two blissfully happy young lovers, have their perfect worlds threatened (along with Indridi's sanity) when they are "calculated apart" and are forced to go to extreme lengths to prove their love. Their journey ultimately puts them on a collision course with LoveStar, who is on his own mission to find what might become the last idea in the world.

Steeped in influences ranging from Italo Calvino, Jorge Luis Borges, and Kurt Vonnegut to George Orwell, Douglas Adams, and Monty Python, Andri Snær Magnason has created a surreal yet uncomfortably familiar world, where the honey embrace of love does its utmost to survive amid relentless and overpowering controls.

Speaking of Magnason, who on top of being a SF author, a super cool guy and an outspoken environmentalist, is also an award-winner children's author. His latest kidlit novel – "Tímakistan" or "The Casket of Time" – has not been published into English yet but it. Sounds. So. Good: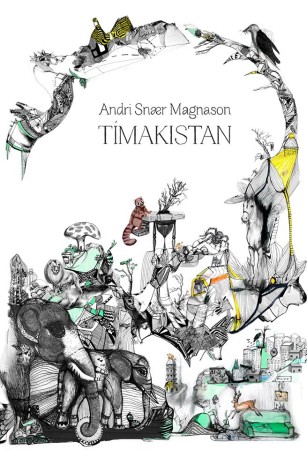 When things are looking bad and economists predict a massive financial crisis, Sigrun's family is lucky – they can crawl into their black boxes and wait for better times. But one day, Sigrún's box opens and she is confronted by an abandoned city in ruins, with everyone stuck in black boxes waiting for things to get better.

Sigrun meets a strange old lady in a house full of children and archaeological artefacts. The old lady tells them a story of a greedy king who conquered the world but yearned to conquer time. With a magical casket, transparent like glass but made of spidersilk, with such a dense weave that even time cannot penetrate the walls, the king can spare his beautiful princess the ugly days, the dark days, the rainy days, the normal days and the worthless days. One day a small boy opens the casket and the princess discovers that 20 years have passed, the kingdom is crumbling and the king has gone mad.

There seems to be a connection of some sort between the old woman's story and Sigrun's world. She and her friends must find the link, which will hopefully show them how to fix the world.

Now, we move toward "not available in English yet" territory. I learnt about these books and I really want to read them but WE WILL HAVE TO WAIT.
Segulskekkja by Soffía Bjarnadóttir (or "Magnetic Declination"):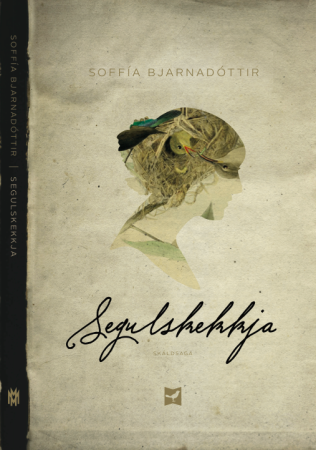 A woman sets out on a journey to Iceland following an unexpected phone call on an archaeological dig in Finland. Her journey brings her to a requiem on the island Flatey which takes her back in time and space. On this island of winter; psalms, dreams and memories are carried ashore. There she is forced to gaze into the open wound of her own past as she looks into the eyes of the legendary Siggy – the mother who rises from the ashes with the sun in her head.

Magnetic Declination is a story about the will to live, and the winding roads a person will take to come to terms with her own existence.

Síðasti galdrameistarinn by ÁRMANN JAKOBSSON (or "The Last Wizard"):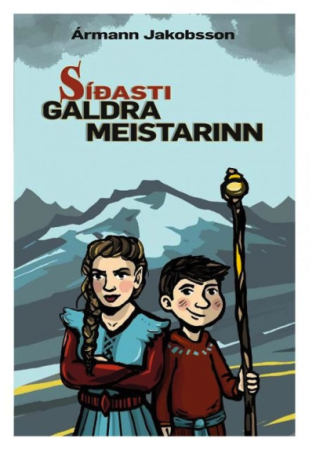 When the final member of the Dragon Task Force fails to kill the country's last remaining dragon, Kari is summoned. He is to be the King's wizard, but has first to tackle three tasks to prove his ability. The problem is that he has no idea how to do magic. Meanwhile, an invasion by Queen Skuld, said to be both cruel
and skilled in sorcery, is imminent.

The Last Wizard is an exciting fairy-tale about bravery and friendship, deceit and betrayal, for readers nine years and older. In this, his first children's book, Armann Jakobsson draws on the inexhaustible fountain of stories from medieval Norse literature.

Probably my fave cover of them all: Hafnfirðingabrandarinn by BRYNDIS BJ ORGVINSDOTTIR (or "The Local Joke"):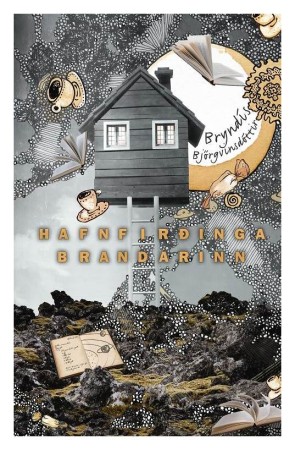 "My name is Klara, and I live in a pigsty in Hafnarfjordur. Every day, I'm committed to an institution with the other teenagers in the neighborhood. The institution is called Vídistaðir School, and it stands in a secluded spot in the middle of a lava field. And that's where I stay, along with the other fifteen-year-old maniacs in the tenth grade."

In December 1999, Klara is left with her grandmother while her parents go on a holiday
to the Canary Islands. The school's Christmas ball looms on the horizon, as well as a popularity contest and a string of bizarre dates at the town's only café. As if that isn't trying enough for Klara, she also learns of her elderly relatives' curious and compelling past which has come back to hunt her.

The Local Joke is an uproarious story for teens and young adults of all ages.

Ofan & neðan by HUGLEIKUR DAGSSON, the third in a trilogy that sounds amazing! ("Up & Down: End 3")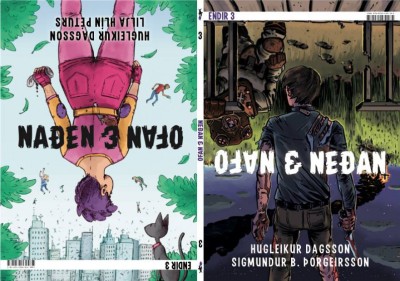 A trilogy presenting different scenarios for the end of the world. Aliens invade the Earth in the first title, Revelation, and use the Book of Revelations as a guide on how to destroy mankind. This is what happens when science meets religion. In
Misfortune, illustrated by Ran Flygenring, Reykjavik suffers a zombie invasion during Gay Pride Weekend. Fortunately Eurovision hero Paul Oscar saves the day. Up/Down, illustrated by Don Kenn and based on the lore of H.P. Lovecraft, explains what happens when artists try to save the world with Neo Utopianism. But what they don't know is
that they are in fact conjuring up the ancient god, Cthulhu.

Hrímland by Alexander Dan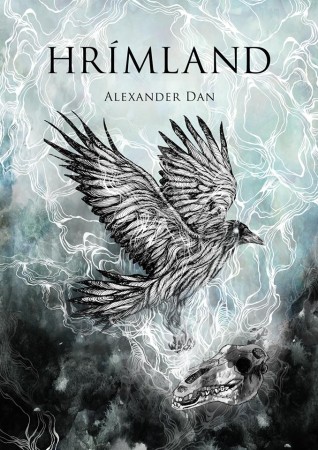 Hrimland is an island in the north saturated with supernatural forces. Nature itself is sorcerous and incantations summon demons. Sæmundur the Mad is losing his grip on reality. All that matters to him is to get to the source of galdur,
an ancient method of magic. The answer he seeks might remain hidden in highly forbidden dark arts – but true enlightenment demands a bloody sacrifice.

The city of Reykjavik is populated by humans, merfolk, the hidden folk, and the corvine náskárar. The entire city is under the harsh rule of the Kalmar Commonwealth. Garún does not belong to this world or the other.

She is half human and half hidden folk. All her life society has shunned her. Her mother told her she was lucky to be alive, most half-bred children were carried into the sorcerous wilderness and returned back to the unnatural world. She will start a
revolution and fight for her right to exist – no matter the cost.