It's Friday Saturday, which means we are over at Kirkus for our regular weekly column!
Thea is talking about book one in a new series, A School for Unusual Girls by Kathleen Baldwin today!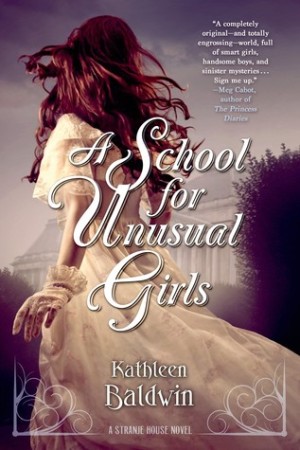 Stranje House takes a familiar premise, in which troublesome young ladies are sent away from their embarrassed parents to finishing school, but the finishing school is not actually what it seems. Fun, if familiar, A School for Unusual Girls hits all of the basic tenants needed for this particular Regency-era romantic espionage type of story… and it puts one in the mindset of all the other stories that fall under this particular subgenre. Go here to read the review and get a list of other suggestions!