"On The Smugglers' Radar" is a feature for books that have caught our eye: books we have heard of via other bloggers, directly from publishers, and/or from our regular incursions into the Amazon jungle. Thus, the Smugglers' Radar was born. Because we want far more books than we can possibly buy or review (what else is new?), we thought we would make the Smugglers' Radar into a weekly feature – so YOU can tell us which books you have on your radar as well!
On Ana's Radar:
I have no idea how I managed to miss news of the book below but it sounds exactly our type of thing so here it is: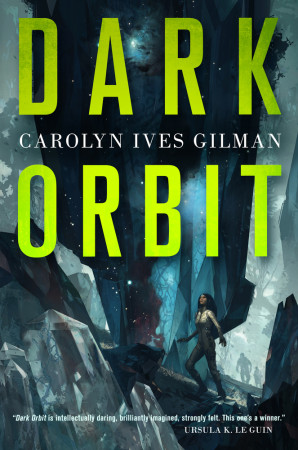 From Nebula and Hugo Award-nominated Carolyn Ives Gilman comes Dark Orbit, a compelling novel featuring alien contact, mystery, and murder.
Reports of a strange, new habitable planet have reached the Twenty Planets of human civilization. When a team of scientists is assembled to investigate this world, exoethnologist Sara Callicot is recruited to keep an eye on an unstable crewmate. Thora was once a member of the interplanetary elite, but since her prophetic delusions helped mobilize a revolt on Orem, she's been banished to the farthest reaches of space, because of the risk that her very presence could revive unrest.
Upon arrival, the team finds an extraordinary crystalline planet, laden with dark matter. Then a crew member is murdered and Thora mysteriously disappears. Thought to be uninhabited, the planet is in fact home to a blind, sentient species whose members navigate their world with a bizarre vocabulary and extrasensory perceptions.
Lost in the deep crevasses of the planet among these people, Thora must battle her demons and learn to comprehend the native inhabitants in order to find her crewmates and warn them of an impending danger. But her most difficult task may lie in persuading the crew that some powers lie beyond the boundaries of science.

I saw this Middle Grade novel on Netgalley: a Robin Hood retelling featuring a female protagonist: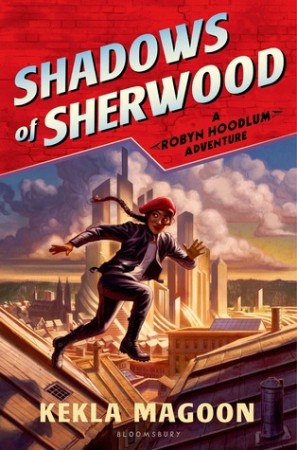 The night her parents disappear, twelve-year-old Robyn Loxley must learn to fend for herself. Her home, Nott City, has been taken over by a harsh governor, Ignomus Crown. After fleeing for her life, Robyn has no choice but to join a band of strangers-misfit kids, each with their own special talent for mischief. Setting out to right the wrongs of Crown's merciless government, they take their outlaw status in stride. But Robyn can't rest until she finds her parents. As she pieces together clues from the night they disappeared, Robyn learns that her destiny is tied to the future of Nott City in ways she never expected.

Kicking off a new series with an unforgettable heroine, readers will be treated to feats of courage and daring deeds as Robyn and her band find their way in this cruel, new world.

Three of Tor.coms upcoming novellas that look REALLY good: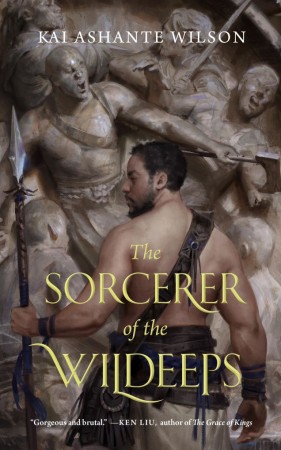 Since leaving his homeland, the earthbound demigod Demane has been labeled a sorcerer. With his ancestors' artifacts in hand, the Sorcerer follows the Captain, a beautiful man with song for a voice and hair that drinks the sunlight.

The two of them are the descendants of the gods who abandoned the Earth for Heaven, and they will need all the gifts those divine ancestors left to them to keep their caravan brothers alive.

The one safe road between the northern oasis and southern kingdom is stalked by a necromantic terror. Demane may have to master his wild powers and trade humanity for godhood if he is to keep his brothers and his beloved captain alive.

Kai Ashante Wilson's stories "Super Bass" and the Nebula-nominated "The Devil in America" can be read online gratis at Tor.com. His story «Légendaire.» can be read in the anthology Stories for Chip, which celebrates the legacy of science fiction grandmaster Samuel Delany. Kai Ashante Wilson lives in New York City.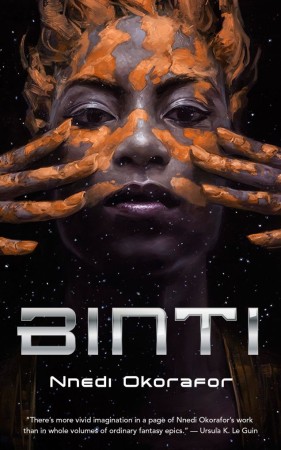 Her name is Binti, and she is the first of the Himba people ever to be offered a place at Oomza University, the finest institution of higher learning in the galaxy. But to accept the offer will mean giving up her place in her family to travel between the stars among strangers who do not share her ways or respect her customs.

Knowledge comes at a cost, one that Binti is willing to pay, but her journey will not be easy. The world she seeks to enter has long warred with the Meduse, an alien race that has become the stuff of nightmares. Oomza University has wronged the Meduse, and Binti's stellar travel will bring her within their deadly reach.

If Binti hopes to survive the legacy of a war not of her making, she will need both the the gifts of her people and the wisdom enshrined within the University, itself – but first she has to make it there, alive.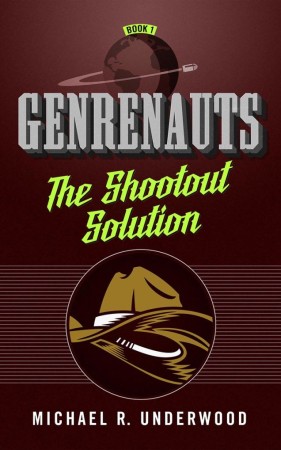 Leah Tang just died on stage. Well, not literally. Not yet.

Leah's stand-up career isn't going well. But she understands the power of fiction, and when she's offered employment with the mysterious Genrenauts Foundation, she soon discovers that literally dying on stage is a hazard of the job!

Her first assignment takes her to a Western world. When a cowboy tale slips off its rails, and the outlaws start to win, it's up to Leah – and the Genrenauts team – to nudge the story back on track and prevent a catastrophe on Earth.

But the story's hero isn't interested in winning, and the safety of Earth hangs in the balance…

On Thea's Radar:
Dark Orbit indeed sounds amazing! I cannot wait to read it. First up on my radar today, this pretty sweet ARC package received for Leigh Bardugo's new book: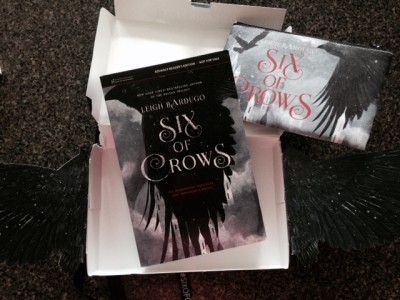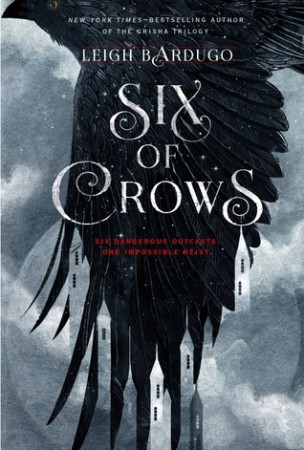 Game of Thrones meets Ocean's Eleven in this brand-new book in the world of the Grisha by New York Times-bestselling author Leigh Bardugo.

Ketterdam: a bustling hub of international trade where anything can be had for the right price—and no one knows that better than criminal prodigy Kaz Brekker. Kaz is offered a chance at a deadly heist that could make him rich beyond his wildest dreams. But he can't pull it off alone…

A convict with a thirst for revenge.

A sharpshooter who can't walk away from a wager.

A runaway with a privileged past.

A spy known as the Wraith.

A Heartrender using her magic to survive the slums.

A thief with a gift for unlikely escapes.

Six dangerous outcasts. One impossible heist. Kaz's crew is the only thing that might stand between the world and destruction—if they don't kill each other first.

Next up, an illustrated book with an awesome cover (I do have to read book 1 at some point):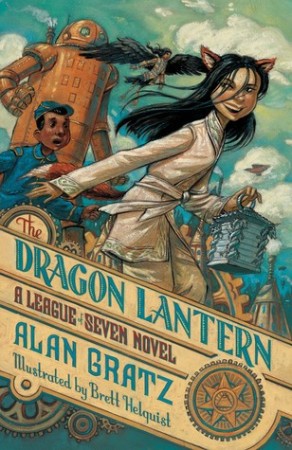 Archie Dent is convinced that he and his friends Hachi and Fergus are the first three members of a new League of Seven: a group of heroes who come together to fight the Mangleborn whenever the monsters arise to destroy humanity. His belief is put to the test when they are forced to undertake separate missions. Archie and his faithful Tik-Tok servant Mr. Rivets pursue a shapeshifting girl who has stolen the Dragon Lantern, an ancient artifact with mysterious powers. And Hachi and Fergus travel to New Orleans to find Madame Blavatsky, the only person who knows the circumstances surrounding the death of Hachi's father.

In the course of their adventures the three heroes meet potential candidates to join their League. At the same time, they learn deep-rooted secrets that could destroy the League forever…

I received these next three books from an awesome friend, who knows my love for Rachel Neumeier…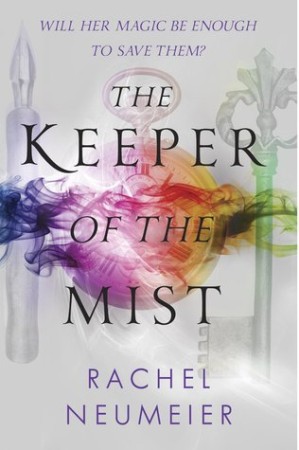 THE LORD IS DEAD.

The enchanted mist that conceals Keri's land from its enemies has failed. Keri's magic is her country's last hope.

Thrust into the spotlight after a lifetime of avoiding it, Keri must find the will to lead – or lose everything.

…as well as all things invasion and science fiction….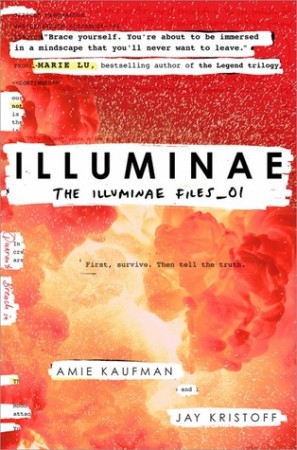 This morning, Kady thought breaking up with Ezra was the hardest thing she'd have to do.

This afternoon, her planet was invaded.

The year is 2575, and two rival megacorporations are at war over a planet that's little more than an ice-covered speck at the edge of the universe. Too bad nobody thought to warn the people living on it. With enemy fire raining down on them, Kady and Ezra—who are barely even talking to each other—are forced to fight their way onto an evacuating fleet, with an enemy warship in hot pursuit.

But their problems are just getting started. A deadly plague has broken out and is mutating, with terrifying results; the fleet's AI, which should be protecting them, may actually be their enemy; and nobody in charge will say what's really going on. As Kady hacks into a tangled web of data to find the truth, it's clear only one person can help her bring it all to light: the ex-boyfriend she swore she'd never speak to again.

Told through a fascinating dossier of hacked documents—including emails, schematics, military files, IMs, medical reports, interviews, and more—Illuminae is the first book in a heart-stopping, high-octane trilogy about lives interrupted, the price of truth, and the courage of everyday heroes.

And for graphic novels and His Dark Materials!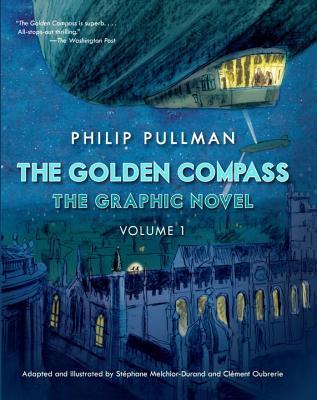 The world of Philip Pullman's internationally bestselling His Dark Materials saga is brought to visual life in book 1 of a three-volume graphic adaptation of The Golden Compass.

Lyra Belacqua is content to run wild among the scholars of Jordan College, with her dæmon familiar always by her side. But the arrival of her fearsome uncle, Lord Asriel, draws her to the heart of a terrible struggle—a struggle born of Gobblers and stolen children, and a mysterious substance known as Dust. As she hurtles toward danger in the cold far North, Lyra never suspects the shocking truth: she alone is destined to win—or to lose—this more-than-mortal battle.

The stunning full-color art offers both new and returning readers a chance to experience the story of Lyra, an ordinary girl with an extraordinary role to play in the fates of multiple worlds, in an entirely new way.

"Superb . . . all-stops-out thrilling." —The Washington Post

And that's it from us! What books do you have on your radar?