"On The Smugglers' Radar" is a feature for books that have caught our eye: books we have heard of via other bloggers, directly from publishers, and/or from our regular incursions into the Amazon jungle. Thus, the Smugglers' Radar was born. Because we want far more books than we can possibly buy or review (what else is new?), we thought we would make the Smugglers' Radar into a weekly feature – so YOU can tell us which books you have on your radar as well!
On Ana's Radar:
This book comes highly recommend by the girls from Cuddlebuggery: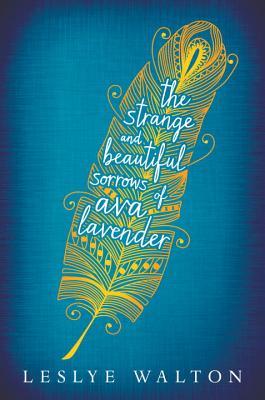 Magical realism, lyrical prose, and the pain and passion of human love haunt this hypnotic generational saga.

Foolish love appears to be the Roux family birthright, an ominous forecast for its most recent progeny, Ava Lavender. Ava—in all other ways a normal girl—is born with the wings of a bird. In a quest to understand her peculiar disposition and a growing desire to fit in with her peers, sixteen-year old Ava ventures into the wider world, ill-prepared for what she might discover and naïve to the twisted motives of others. Others like the pious Nathaniel Sorrows, who mistakes Ava for an angel and whose obsession with her grows until the night of the Summer Solstice celebration. That night, the skies open up, rain and feathers fill the air, and Ava's quest and her family's saga build to a devastating crescendo. First-time author Leslye Walton has constructed a layered and unforgettable mythology of what it means to be born with hearts that are tragically, exquisitely human.

I don't know what I like the most about this book: the amazing cover, the fun title or the outrageous-sounding plot?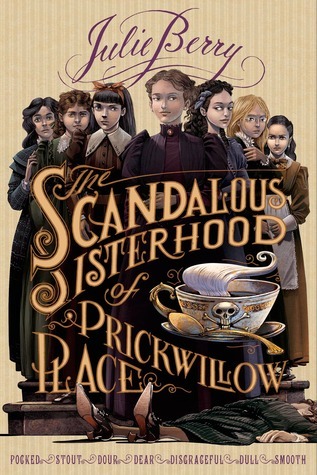 There's a murderer on the loose—but that doesn't stop the girls of St. Etheldreda's from attempting to hide the death of their headmistress in this rollicking farce.

The students of St. Etheldreda's School for Girls face a bothersome dilemma. Their irascible headmistress, Mrs. Plackett, and her surly brother, Mr. Godding, have been most inconveniently poisoned at Sunday dinner. Now the school will almost certainly be closed and the girls sent home—unless these seven very proper young ladies can hide the murders and convince their neighbors that nothing is wrong.

The Scandalous Sisterhood of Prickwillow Place is a smart, hilarious Victorian romp, full of outrageous plot twists, mistaken identities, and mysterious happenings.

Clete Barrett Smith has a new middle grade book coming out. I really liked his fun alien series so I am in!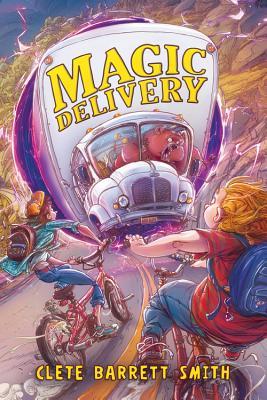 Nick is a natural born businessman. His schoolmates think he's a heartless hustler, but secretly he's just trying to earn money to help his mother, who works two jobs. Eager to be part of the popular circle, Nick wheedles an invitation to Hayley's upcoming Halloween party by agreeing to get her the answers to a test.

His goofy friend Burger wants to be part of the deal too, and he nearly blows it for Nick, but desperate Hayley finally caves. Nick and Burger are riding home high on their success–even on their old, beat-up bikes–when they see a delivery van careen off the side of the road. The boys could have sworn that the driver was a bear . . . but that couldn't be right. Or could it? Turns out the van is carrying a load of costumes. With the driver nowhere in sight, Nick's first thought is about how much money he could get by selling the merchandise. Burger just wants to try them out, for fun. In the gorilla costume he chooses, Burger is very convincing. Is that just Burger fooling around, as usual, or is there something strange about these outfits? Once again Clete Barrett Smith makes a wild premise believable and funny in a story perfectly pitched to middle graders.

I came across this 2013 book on Goodreads, it sounds pretty good and the reviews very positive. I am intrigued: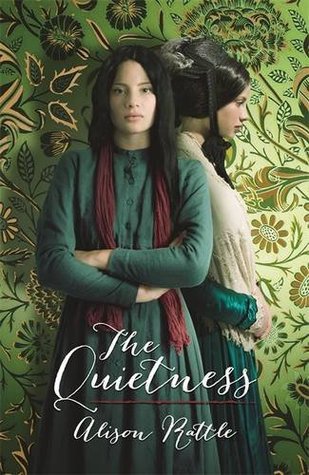 When fifteen-year-old Queenie escapes from the squalid slums of nineteenth-century London, she has no idea about the dangers of the dark world she is about to become embroiled in. Initially thrilled at being taken on as a maid for the seemingly respectable Waters sisters, Queenie comes to realise that something is very wrong with the dozens of strangely silent babies being 'adopted' into the household.

Meanwhile, lonely and unloved sixteen-year-old Ellen is delighted when her handsome and charming young cousin Jacob is sent to live with her family. She thinks she has finally found a man to fall in love with and rely on, but when Jacob cruelly betrays her she finds herself once again at the mercy of her cold-hearted father. Soon the girls' lives become irrevocably entwined in this tension-filled drama. THE QUIETNESS is a novel of friendship and trust in the darkest of settings.

Really like the sound of this upcoming Fantasy from Ace Books…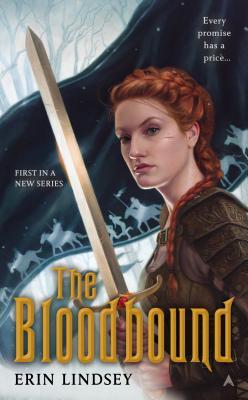 Of all those in the King of Alden's retinue, the bloodbinders are the most prized. The magic they wield can forge invaluable weapons, ones that make soldiers like Lady Alix Black unerringly lethal. However, the bloodbinders' powers can do so much more—and so much worse?

A cunning and impetuous scout, Alix only wishes to serve quietly on the edges of the action. But when the king is betrayed by his own brother and left to die at the hands of attacking Oridian forces, she winds up single-handedly saving her sovereign.

Suddenly, she is head of the king's personal guard, an honor made all the more dubious by the king's exile from his own court. Surrounded by enemies, Alix must help him reclaim his crown, all the while attempting to repel the relentless tide of invaders led by the Priest, most feared of Oridia's lords.

But while Alix's king commands her duty, both he and a fellow scout lay claim to her heart. And when the time comes, she may need to choose between the two men who need her most?.

On Thea's Radar:
The second book in Mira Grant's Parasitology series is coming out soonish! I don't know if I'll read it (since I wasn't the biggest fan of book 1), but pretty cover.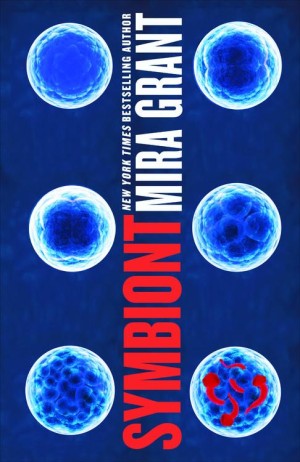 The second novel in a high-concept near-future science fiction trilogy by New York Times bestselling author Mira Grant.

THE SECOND BOOK IN MIRA GRANT'S TERRIFYING PARASITOLOGY SERIES.

THE ENEMY IS INSIDE US.

The SymboGen designed tapeworms were created to relieve humanity of disease and sickness. But the implants in the majority of the world's population began attacking their hosts turning them into a ravenous horde.

Now those who do not appear to be afflicted are being gathered for quarantine as panic spreads, but Sal and her companions must discover how the tapeworms are taking over their hosts, what their eventual goal is, and how they can be stopped.

Next up, the second book in the Mars Rising trilogy. I really, inexplicably loved book 1 (despite its hefty problems), so this is automatically going on my must-get list.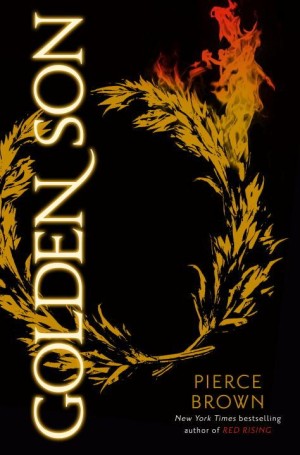 Pierce Brown exploded onto the scene with his New York Times bestselling debut novel Red Rising, which garnered mountains of praise and comparisons to the work of Suzanne Collins, George R.R. Martin, and William Golding. The anticipation and buzz for its sequel, Golden Son, is at a fever pitch!

With shades of The Hunger Games, Ender's Game, and Game of Thrones, debut author Pierce Brown's genre-defying epic Red Rising hit the ground running and wasted no time becoming a sensation. Golden Son continues the stunning saga of Darrow, a rebel forged by tragedy, battling to lead his oppressed people to freedom from the overlords of a brutal elitist future built on lies. In this rip-roaring sequel, Darrow continues his work to bring down Society from within by inserting himself into the world of the elite Golds. A life-or-death tale of vengeance with an unforgettable hero at its heart, Golden Son guarantees Pierce Brown's continuing status as one of fiction's most exciting new voices.

KATE ELLIOTT HAS A NEW NOVEL COMING OUT PEOPLE. No cover for The Black Wolves yet, but a synopsis!!!
In this new epic fantasy series by Kate Elliott, a small team of heroes must take the most desperate gamble of all: to awaken allies more destructive than the hated king they hope to overthrow.

SOME CHOICES CAN NEVER BE UNDONE.

He lost his honor long ago.

Captain Kellas was lauded as the king's most faithful servant until the day he failed in his duty. Dismissed from service, his elite regiment disbanded, he left the royal palace and took up another life.

Now a battle brews within the palace that threatens to reveal deadly secrets and spill over into open war. The king needs a loyal soldier to protect him.

Can a disgraced man ever be trusted?

I've been in a horror kind of mood lately (after watching this short a billion times in a row and scaring myself silly), so I really wish I had this next book in my hands already. I need a good haunted house story in my life!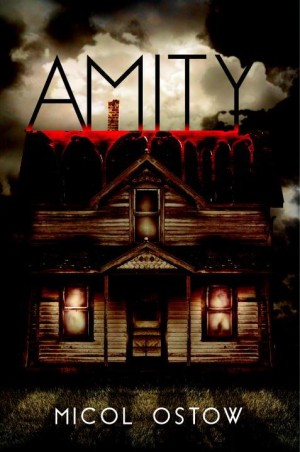 Connor's family moves to Amity to escape shady business deals. Ten years later, Gwen's family moves to Amity for a fresh start after she's recovered from a psychotic break.

But something is not right about this secluded house. Connor's nights are plagued with gore-filled dreams of demons and destruction. Dreams he kind of likes. Gwen has lurid visions of corpses that aren't there and bleeding blisters that disappear in the blink of an eye. She knows Amity is evil and she must get her family out, but who would ever believe her?

Amity isn't just a house. She is a living force, bent on manipulating her inhabitants to her twisted will. She will use Connor and Gwen to bring about a bloody end as she's done before. As she'll do again.

Alternating between parallel narratives, Amity is a tense and terrifying tale suggested by true-crime events that will satisfy even the most demanding horror fan.

I'm on the fence about this next book. In general, I'm not a fan of books that try to write authors into their texts – but I do love a good Edgar Allan Poe story.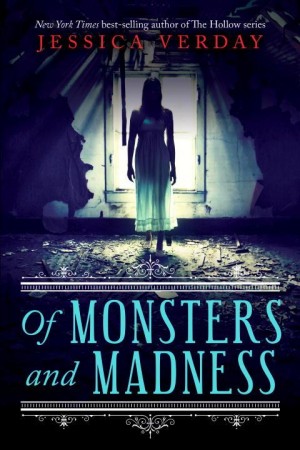 A romantic, historical retelling of classic Gothic horror featuring Edgar Allan Poe and his character Annabel Lee, from a New York Times best-selling author.

Summoned to her father's home in 1820's Philadelphia, a girl finds herself in the midst of a rash of gruesome murders in which he might be implicated. She is torn romantically between her father's assistants-one kind and proper, one mysterious and brooding-who share a dark secret and may have more to do with the violent events than they're letting on.

Hey! I missed this book when it came out (last year?) but it looks like the continuation of Human Point Four, which I read and thoroughly enjoyed.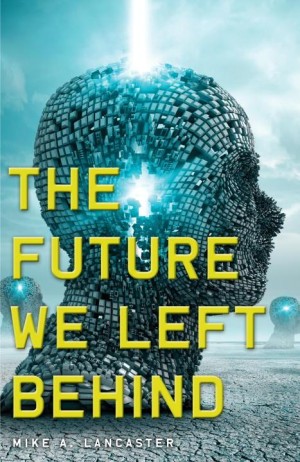 New version available for: Humankind…. Your download will begin shortly.

Thousands of years in the future, the divide between humanity and technology has become nearly indistinguishable. Each thought and action is logged, coded, and backed up. The Straker Tapes say that this melding of man and machine is a result of "upgrades," not evolution. But no one is sure if the tapes are a work of fiction or an eerie peek into a forgotten past.

Nearly sixteen-year-old Peter Vincent has been raised to believe that everything the backward Strakerites cling to is insane-that there is always a rational explanation based in fact. Then he meets Alpha, and the theories about society upgrades don't sound quite so crazy.

She can prove that the Straker Tapes are true and that another reboot is imminent. Together, they can stop it. But how are they supposed to prevent humanity from being reprogrammed when they don't know who, or what, is behind it?

The Future We Left Behind warily examines technology's role in daily life, and whether its seamless integration could become our ultimate downfall.

And that's it from us! What books do you have on YOUR radar?