"On The Smugglers' Radar" is a new feature for books that have caught our eye: books we heard of via other bloggers, directly from publishers, and/or from our regular incursions into the Amazon jungle. Thus, the Smugglers' Radar was born. Because we want far more books than we can possibly buy or review (what else is new?), we thought we would make the Smugglers' Radar into a weekly feature – so YOU can tell us which books you have on your radar as well!
On Ana's Radar:
I found out that I love to hear stories about the roles that women played during WWII, so when Liz from My Favourite Books reviewed it so favourably The Beauty Chorus, I knew I had to have it.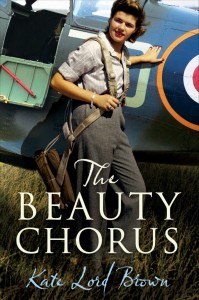 New Year's Eve 1940: Evie Chase, the beautiful debutante daughter of an RAF commander, listens wistfully to the swing music drifting out from the ballroom. With bombs falling nightly in London, she is determined to make a difference to the war effort.

Evie joins the ATA – the civilian pilots who ferry fighter planes to bases across war-torn Britain. Two other women wait nervously to join up with her – Stella Grainger, a forlorn young mother from Singapore, and Megan Jones, an idealistic teenager who has never left her Welsh village before.

Billeted together in a tiny cottage, Stella, Megan and Evie learn to live and work together as they find romance, confront loss and forge friendships that last a lifetime.

Kirsten Hubbard's next book has a cover! I don't remember ever reading a book with a backpacker protagonist and I now I wonder…..where are they?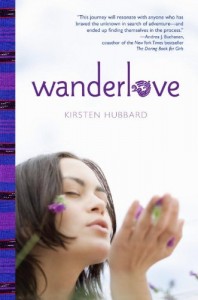 It all begins with a stupid question:

Are you a Global Vagabond?

No, but 18-year-old Bria Sandoval wants to be. In a quest for independence, her neglected art, and no-strings-attached hookups, she signs up for a guided tour of Central America—the wrong one. Middle-aged tourists with fanny packs are hardly the key to self-rediscovery. When Bria meets Rowan, devoted backpacker and dive instructor, and his outspokenly humanitarian sister Starling, she seizes the chance to ditch her group and join them off the beaten path.

Bria's a good girl trying to go bad. Rowan's a bad boy trying to stay good. As they travel across a panorama of Mayan villages, remote Belizean islands, and hostels plagued with jungle beasties, they discover what they've got in common: both seek to leave behind the old versions of themselves. And the secret to escaping the past, Rowan's found, is to keep moving forward.

But Bria comes to realize she can't run forever, no matter what Rowan says. If she ever wants the courage to fall for someone worthwhile, she has to start looking back.

So, I saw the cover of this book Katana on Goodreads and I was like: OMG GIRL NINJA WANT. But then, I noticed the Japanese script, the Japanese Katana, the Japanese premise of the book and then the WHITE, BLONDE GIRL ON THE COVER.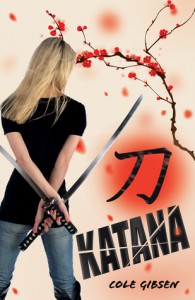 From the series…Aussie Books That I Want: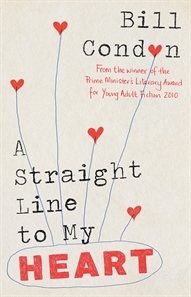 School is over, not just for the year, but forever. Tiff and Kayla are free, which is what they've always wanted, but now summer is nearly at and end and that means life decisions. Tiff is hoping her job at the local paper will lead to something more… But 'The Shark' soon puts her straight on what it takes to become a hard-nosed reporter like him. At home, Reggie – the only grandad she's ever known – has quit the smokes and diagnosed himself as cactus. Then Kayla hits her with some big news. And into all this stumbles Davey, the first boy who has ever really wanted to know her.

Tiff is smart with words and rarely does tears, but in one short week she discovers that words don't always get you there; they don't let you say all the stuff from deep in your heart.

On Thea's Radar:
It has been a while since I've had the pleasure of scouring the interwebs for books! I recently received this in the mail and cannot wait to get started. Even though I'm generally leery of screenwriters turned authors, David S. Goyer is awesome.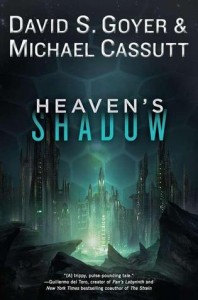 The science fiction epic of our time has arrived.

Three years ago, an object one hundred miles across was spotted on a trajectory for Earth's sun. Now, its journey is almost over. As it approaches, two competing manned vehicles race through almost half a million kilometers of space to reach it first. But when they both arrive on the entity, they learn that it has been sent toward Earth for a reason. An intelligent race is desperately attempting to communicate with our primitive species. And the message is: Help us.

Back before BEA, we posted a Radar edition that included this next title. Both Ana and I were ecstatic to meet the author and grab galleys, but we wanted to share with you the brand spankin' new cover for Skyship Academy: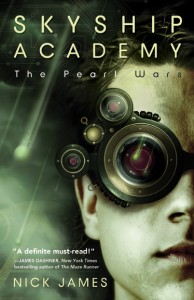 A devastated Earth's last hope is found in Pearls: small, mysterious orbs that fall from space, and are capable of supplying enough energy to power entire cities. Battling to control the Pearls are the Skyship dwellers—political dissidents who live in massive ships in the Earth's stratosphere—and the corrupt Surface government.

Jesse Fisher, a Skyship slacker, and Cassius Stevenson, a young Surface operative, cross paths when they both venture into forbidden territory in pursuit of Pearls. Their chance encounter triggers an unexpected reaction, endowing each boy with remarkable—and dangerous—abilities that their respective governments would stop at nothing to possess. Enemies thrust together with a common goal, Jesse and Cassius make their way to the ruins of Seattle to uncover the truth about their new powers, the past they didn't know they shared, and a shocking secret about the Pearls.

I absolutely LOVED Dust, the first book in this series by Joan Frances Turner, and I cannot wait for Frail.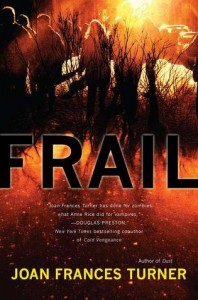 Being human is a disadvantage in post-apocalyptic America…

Now that the Feeding Plague has swept through human and zombie societies, it seems like everyone is an "ex" these days. Ex-human. Ex- zombie. Except for Amy, that is. She's the only human survivor from her town-a frail. And if the feral dogs, the flesh-eating exes, and the elements don't get her, she just may discover how this all began. Because in this America, life is what you make it…

Both Ana and I truly enjoyed Give up the Ghost, and we had no idea Megan Crewe was coming out with a new novel. This next cover is gorgeous, and the blurb sounds fantastic: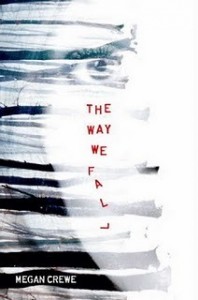 It starts with an itch you just can't shake. Then comes a fever and a tickle in your throat. A few days later, you'll be blabbing your secrets and chatting with strangers like they're old friends. Three more, and the paranoid hallucinations kick in.

And then you're dead.

When a deadly virus begins to sweep through sixteen-year-old Kaelyn's community, the government quarantines her island—no one can leave, and no one can come back.

Those still healthy must fight for dwindling supplies, or lose all chance of survival. As everything familiar comes crashing down, Kaelyn joins forces with a former rival and discovers a new love in the midst of heartbreak. When the virus starts to rob her of friends and family, she clings to the belief that there must be a way to save the people she holds dearest.

Because how will she go on if there isn't?

Megan Crewe crafts a powerful and gripping exploration of self-preservation, first love, and hope. Poignant and dizzying, this heart-wrenching story of one girl's bravery and unbeatable spirit will leave readers fervently awaiting the next book in this standout new series.

This re-release is coming from Angry Robot, and I'm very excited to dig in. Not sure how I feel about the SyFy channel-esque cover though (I prefer the original)…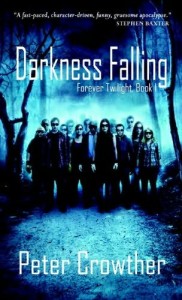 It was a typical all-American backwater – until the night the monsters came. When four employees of KMRT Radio investigate an unearthly light that cuts off communication with the outside world, they discover that something has taken the place of their friends and fellow townfolk, and imbued them with malign intentions. Little do they know, the phenomenon is not unique to the town of Jesman's Bend…

Next up, this awesome cover from goodreads (supplemented with an equally intriguing blurb):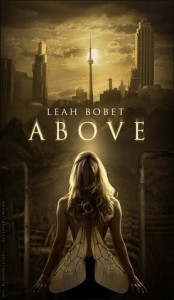 Matthew's father had lion's feet and his mother had gills, and both fled the modern-day city to live in underground Safe, a secret community of freaks, ghost-whisperers, and disabled outcasts hidden beyond the subways and sewers. Raised underground, Matthew is responsible for the keeping of both Safe's histories and the traumatized shapeshifter Ariel, the girl he took in, fell in love with – and can't stop from constantly running away.

But Safe is no longer safe: the night after a frightening encounter in the sewers, Safe's founder Atticus is murdered by the one person Safe ever exiled: mad Corner, whose coup is backed by an army of mindless, whispering shadows.

Only Matthew, Ariel, and a handful of unstable, crippled compatriots escape to the city that cast them out; the dangerous place he knows only as Above. Despite Ariel's increasingly erratic behaviour and with the odds against them, Matthew must find a way to rescue Safe from Corner's occupying army. But as his quest leads him through abandoned asylums and the dregs of urban poverty, Matthew discovers that the histories he's devoted his life to aren't true: Corner's invasion — and Ariel's terrors – are rooted in a history of Safe much darker and bloodier than Matthew ever imagined.

And even if he manages to save both home and Ariel, he may well lose himself.

And that's it from us! What books do you have on YOUR radar?