"On The Smugglers' Radar" is a new feature for books that have caught our eye: books we heard of via other bloggers, directly from publishers, and/or from our regular incursions into the Amazon jungle. This is how the Smugglers' Radar was born, and because there are far too many books that we want than we can possibly buy or review (what else is new?) we thought we could make it into a weekly feature – so YOU can tell us which books you have on your radar as well!
On Thea's Radar:
Thanks to Ana for the heads up on this title! It sounds a bit like Paolo Bacigalupi's Ship Breaker, but I'm such a sucker for dystopian/apocalyptic titles, that I'm totally on board….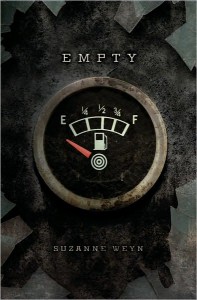 It's the near future – the very near future – and the fossil fuels are running out. No gas. No oil. Which means no driving. No heat. Supermarkets are empty. Malls have shut down. Life has just become more local than we ever knew it could be.

Nobody expected the end to come this fast. And in the small town of Spring Valley, decisions that once seemed easy are quickly becoming matters of life and death. There is hope – there has to be hope – just there are also sacrifices that need to be made, and a whole society that needs to be rethought.

Teens like Nicki, Tom, and Leila may find what they need to survive. But their lives are never going to be the same again.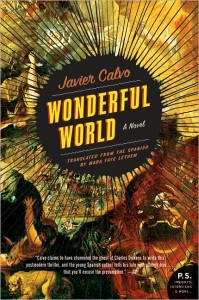 When Lucas Giraut inherits the family company from a father who never really cared enough to get to know him, it comes with a lot of unanswered questions…and an archenemy: Lucas's mother, Fanny. An ambitious and ruthless entrepreneur, Fanny believes her son is as useless as his father, whose recent, mysterious death delights her. Determined to understand exactly what he's been bequeathed, Lucas follows clues found in a windowless secret apartment—and in his dreams—deep in Barcelona's underworld and far from the comforts of his home, a former ducal palace. Meanwhile, Valentina Parini—a precocious and troubled seventh-grader and the self-proclaimed Top European Expert on the Work of Stephen King—looks to Lucas, her upstairs neighbor and only friend, as she struggles with growing up.

Javier Calvo's Wonderful World is a haunting tale that entwines reality and fantasy, filled with scandalous behavior and dangerous crimes.

Got this in from Gollancz – the cover is awesome, and the synopsis even better. I cannot wait to dig in!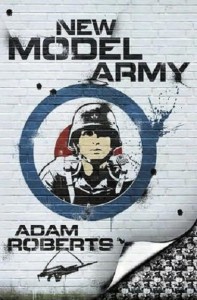 Adam Roberts' new novel is a terrifying vision of a near future war – a civil war that tears the UK apart as new technologies allow the worlds first truly democratic army to take on the British army and wrest control from the powers that be. Taking advances in modern communication and the new eagerness for power from the bottom upwards Adam Roberts has produced a novel that is at once an exciting war novel and a philosophical examination of war and democracy. It shows one of the UKs most exciting and innovative literary voices working at the height of his powers and investing SF with literary significance that is its due.

Saw these whilst browsing Simon & Schuster's teen catalogue online (THEA's written all over it):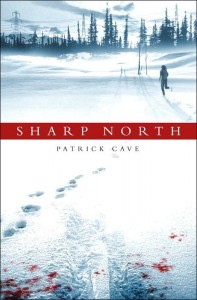 Mira had always lived quietly until the day a stranger is shot and killed in front of her. The woman's body is quickly removed, leaving bloodstained snow and a crumpled piece of paper on the ground as the only clues to her murder. Mira discovers that the paper contains a list of names, including her own- but why? Terrified, she begins to view everyone with suspicion, and attempts to follow the clues that the dead woman left behind, unaware of the danger she is stumbling into.

For Mira lives in an environmentally damaged and socially dangerous Great Britain that is ruled by the caste of the Great Families, forming a society where reproduction is strictly limited and where families keep illegal clones- or "spares"- of themselves, just in case a replacement is ever needed…


A prequel to Sharp North apparently is coming out very soon – although no synopsis is up yet, the cover is: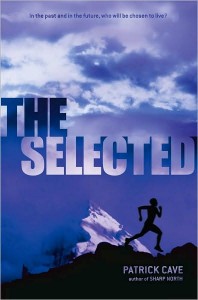 And this book sounds fantastic on so many levels.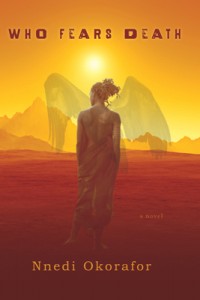 An award-winning literary author presents her first foray into supernatural fantasy with a novel of post-apocalyptic Africa.

In a far future, post-nuclear-holocaust Africa, genocide plagues one region. The aggressors, the Nuru, have decided to follow the Great Book and exterminate the Okeke. But when the only surviving member of a slain Okeke village is brutally raped, she manages to escape, wandering farther into the desert. She gives birth to a baby girl with hair and skin the color of sand and instinctively knows that her daughter is different. She names her daughter Onyesonwu, which means "Who Fears Death?" in an ancient African tongue.

Reared under the tutelage of a mysterious and traditional shaman, Onyesonwu discovers her magical destiny-to end the genocide of her people. The journey to fulfill her destiny will force her to grapple with nature, tradition, history, true love, the spiritual mysteries of her culture-and eventually death itself.

On Ana's Radar:
Loretta Chase's next book Last Night's Scandal is coming out in a few months and the cover has been unveiled this week: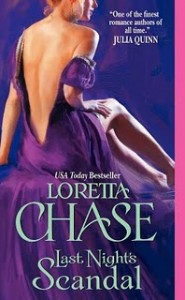 Do I like the cover? Not really. But at least there's no mantitty.

I saw this recommended somewhere (I am sorry, I can't remember where!) and I think it looks great: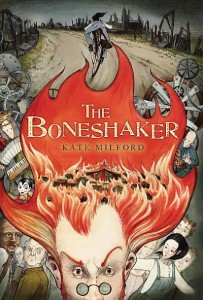 Thirteen-year-old Natalie Minks loves machines, particularly automata–self-operating mechanical devices, usually powered by clockwork. When Jake Limberleg and his traveling medicine show arrive in her small Missouri town with a mysterious vehicle under a tarp and an uncanny ability to make Natalie's half-built automaton move, she feels in her gut that something about this caravan of healers is a bit off. Her uneasiness leads her to investigate the intricate maze of the medicine show, where she discovers a horrible truth and realizes that only she has the power to set things right. Set in 1914, The Boneshaker is a gripping, richly textured novel about family, community, courage, and looking evil directly in the face in order to conquer it.

I saw this one at Lenore's and I so want to read it – the cover is awesome and I love the blurb: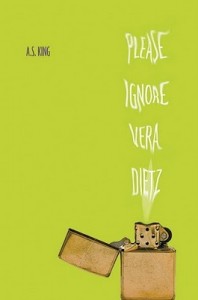 —Is it okay to hate a dead kid?
—Even if I loved him once?
—Even if he was my best friend?
—Is it okay to hate him for being dead?

Vera's spent her whole life secretly in love with her best friend, Charlie Kahn. And over the years she's kept a lot of his secrets. Even after he betrayed her. Even after he ruined everything.

So when Charlie dies in dark circumstances, Vera knows a lot more than anyone—the kids at school, his family, or even the police. But will she emerge and clear his name? Does she even want to?

YA books rock my world – another cover that looks awesome: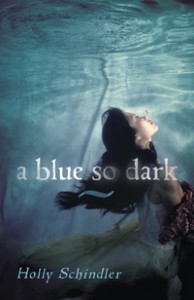 Fifteen-year-old Aura Ambrose has been hiding a secret. Her mother, a talented artist and art teacher, is slowly being consumed by schizophrenia, and Aura has been her sole caretaker ever since Aura's dad left them. Convinced that "creative" equals crazy, Aura shuns her own artistic talent. But as her mother sinks deeper into the darkness of mental illness, the hunger for a creative outlet draws Aura toward the depths of her imagination. Just as desperation threatens to swallow her whole, Aura discovers that art, love, and family are profoundly linked—and together may offer an escape from her fears.

And what about this one? Hummmmm? I am sold: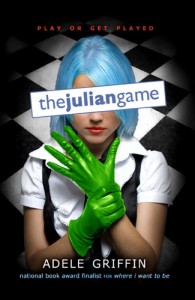 Raye Archer, a high school sophomore whose friendship with the diabolical class It Girl quickly escalates to a knock-down, drag-out war on privacy, loyalty, and reputation.

And that's it from us! What about you – are there any books on your radar you'd like to share?