"On The Smugglers' Radar" is a feature for books that have caught our eye: books we have heard of via other bloggers, directly from publishers, and/or from our regular incursions into the Amazon jungle. Thus, the Smugglers' Radar was born. Because we want far more books than we can possibly buy or review (what else is new?), we thought we would make the Smugglers' Radar into a weekly feature – so YOU can tell us which books you have on your radar as well!
On Ana's Radar:
BOOM!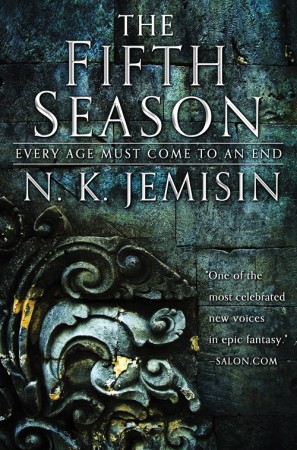 YES THIS IS A NEW N K JEMISIN BOOK COMING OUR WAY….
In August 2014. It's not a long wait. Not really. It's only….one year.

I am a HUGE Marcus Sedgwick fan and he has a new book coming out soon. I can't wait: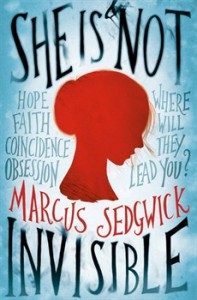 Set in London and Manhattan, prize-winning author Marcus Sedgwick explores obsession, trust and coincidence in a page-turning thriller about Laureth Peak's mission to find her missing father.

Laureth Peak's father is a writer. For years he's been trying, and failing, to write a novel about coincidence. His wife thinks he's obsessed, Laureth thinks he's on the verge of a breakdown. He's supposed to be doing research in Austria, so when his notebook shows up in New York, Laureth knows something is wrong.

On impulse she steals her mother's credit card and heads for the States, taking her strange little brother Benjamin with her. Reunited with the notebook, they begin to follow clues inside, trying to find their wayward father. Ahead lie challenges and threats, all of which are that much tougher for Laureth than they would be for any other 16-year old. Because Laureth Peak is blind.

A historical (1920s!) ghost story is like catnip to me: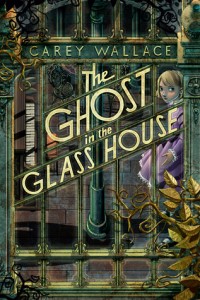 In a 1920s seaside town, Clare discovers a mysterious glass house in the backyard of her new summer home. There she falls in love with Jack, the ghost of a boy who can't remember who he was before he died.

Their romance is a haven for her from the cruel pranks of her society friends, especially her best friend, Bridget, who can't wait to grow up and embark on romances of her own. As Clare begins to suspect an affair between her mother and Bridget's father, she retreats to the glass house. But that haven begins to crack when she realizes that Jack has lied to her about his name . . . From a dazzling and fearless new voice comes a shimmering story full of wonder and mystery, in a world where every character is haunted by lingering ghosts of love.

After all this time, I still haven't read a Sarah Addison Allen novel.I know, I know. She has a new one coming soon: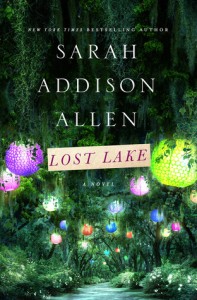 From the New York Times bestselling author of Garden Spells comes a novel about heartbroken people finding hope at a magical place in Georgia called Lost Lake

Suley, Georgia, is home to Lost Lake Cottages and not much else. Which is why it's the perfect place for newly-widowed Kate and her eccentric eight-year-old daughter Devin to heal. Kate spent one memorable childhood summer at Lost Lake, had her first almost-kiss at Lost Lake, and met a boy named Wes at Lost Lake. It was a place for dreaming. But Kate doesn't believe in dreams anymore, and her Aunt Eby, Lost Lake's owner, wants to sell the place and move on. Lost Lake's magic is gone. As Kate discovers that time has a way of standing still at Lost Lake can she bring the cottages—and her heart—back to life? Because sometimes the things you love have a funny way of turning up again. And sometimes you never even know they were lost . . . until they are found.

I LOVED Lev AC Rosen's All Men of Genius SO HARD and I have been waiting for another book from the author ever since. This week he announced he has an illustrated Middle Grade novel coming out next year and I just FREAKED OUT at the awesome. Placeholder cover for the announcement: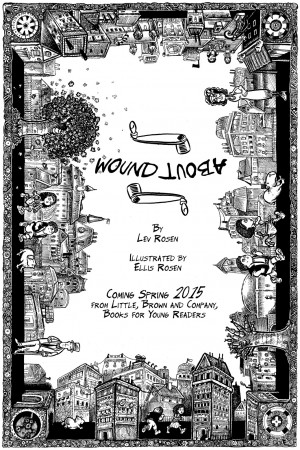 On Thea's Radar:
NEW N.K. JEMISIN! NEW JEMISIN?!?! Be still, my heart! (AND a new Lev AC Rosen, hell yes!) I can't possibly top that, but here are some books for which I'm really excited, starting with the US cover for Janet Edwards' Earth Star (the follow up to last year's mostly awesome Earth Girl). I am very excited.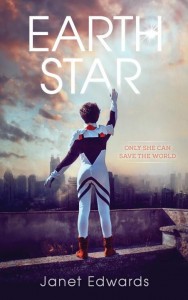 Only She Can Save the World.

Eighteen-year-old Jarra has a lot to prove. After being awarded one of the military's highest honors for her role in a daring rescue attempt, Jarra finds herself – and her Ape status – in the spotlight. Jarra is one of the unlucky few born with an immune system that cannot survive on other planets. Derided as an "ape"- a "throwback" – by the rest of the universe, Jarra is on a mission to prove that Earth Girls are just as good as anyone else.

Except now the planet she loves is under threat by what could be humanity's first ever alien contact. Jarra's bravery – and specialist knowledge – will once again be at the center of the maelstrom, but will the rest of the universe consider Earth worth fighting for?

Then, there's this upcoming novel from 47North that sounds pretty intriguing (plus I like the cover):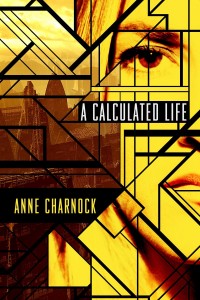 Late in the twenty-first century, big business is booming and state institutions are thriving thanks to advances in genetic engineering, which have produced a compliant population free of addictions. Violent crime is a rarity.

Hyper-intelligent Jayna is a star performer at top predictive agency Mayhew McCline, where she forecasts economic and social trends. A brilliant mathematical modeler, she far outshines her co-workers, often correcting their work on the quiet. Her latest coup: finding a link between northeasterly winds and violent crime.

When a string of events contradicts her forecasts, Jayna suspects she needs more data and better intuition. She needs direct interactions with the rest of society. Bravely—and naively—she sets out to disrupt her strict routine and stumbles unwittingly into a world where her IQ is increasingly irrelevant…a place where human relationships and the complexity of life are difficult for her to decode. And as she experiments with taking risks, she crosses the line into corporate intrigue and disloyalty.

Can Jayna confront the question of what it means to live a "normal" life? Or has the possibility of a "normal" life already been eclipsed for everyone?

This next book also looks incredibly promising – Sherlock Holmes' niece? OK! (Also love the title – and you could say I've had Sherlock on the mind with those recent new teasers!)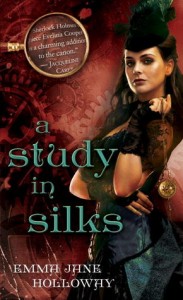 Evelina Cooper, the niece of the great Sherlock Holmes, is poised to enjoy her first Season in London Society. But there's a murderer to deal with—not to mention missing automatons, a sorcerer, and a talking mouse.

In a Victorian era ruled by a council of ruthless steam barons, mechanical power is the real monarch and sorcery the demon enemy of the Empire. Nevertheless, the most coveted weapon is magic that can run machines—something Evelina has secretly mastered. But rather than making her fortune, her special talents could mean death or an eternity as a guest of Her Majesty's secret laboratories. What's a polite young lady to do but mind her manners and pray she's never found out?

But then there's that murder. As Sherlock Holmes's niece, Evelina should be able to find the answers, but she has a lot to learn. And the first decision she has to make is whether to trust the handsome, clever rake who makes her breath come faster, or the dashing trick rider who would dare anything for her if she would only just ask.

I just recently watched The Europa Report (which I thoroughly enjoyed), and am a sucker for space exploration gone awry books. In other words: this next book is made for me and I must have it now.
In Jupiter's orbit, a mysterious death propels an astronaut into the investigation of a lifetime

Partway into a years-long journey, an interstellar research expedition takes up orbit around Jupiter and begins to explore the gas giant's moons: Ganymede, Callisto, Io and—most importantly—the ice ball known as Europa. For centuries, scientists have wondered what strange alien life forms may lurk beneath the frozen surface of Jupiter's most mysterious moon. And tragically, the men and women aboard this ship are about to find out.

Two scientists go down to the surface of Europa in a small craft piloted by the beautiful, fiery Evangeline Chatelain. After an accident on the surface, only she returns. Her crewmembers suspect her of murder, but Evangeline tells a wild tale of an attack by a terrifying space monster. The astronaut charged with investigating the incident must decide—is she a crazed killer? Or has she just made the greatest scientific discovery in history?

I don't think I've posted about this yet (and I'm not sure why, either!) but I'm pretty sure most people know that Stephen King has a new book coming out very soon, called Doctor Sleep – a sequel to The Shining. I am VERY excited (OF COURSE I AM):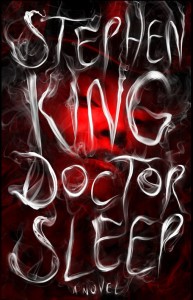 Stephen King returns to the characters and territory of one of his most popular novels ever, The Shining, in this instantly riveting novel about the now middle-aged Dan Torrance (the boy protagonist of The Shining) and the very special twelve-year-old girl he must save from a tribe of murderous paranormals.

On highways across America, a tribe of people called The True Knot travel in search of sustenance. They look harmless—mostly old, lots of polyester, and married to their RVs. But as Dan Torrance knows, and spunky twelve-year-old Abra Stone learns, The True Knot are quasi-immortal, living off the "steam" that children with the "shining" produce when they are slowly tortured to death.

Haunted by the inhabitants of the Overlook Hotel where he spent one horrific childhood year, Dan has been drifting for decades, desperate to shed his father's legacy of despair, alcoholism, and violence. Finally, he settles in a New Hampshire town, an AA community that sustains him, and a job at a nursing home where his remnant "shining" power provides the crucial final comfort to the dying. Aided by a prescient cat, he becomes "Doctor Sleep."

Then Dan meets the evanescent Abra Stone, and it is her spectacular gift, the brightest shining ever seen, that reignites Dan's own demons and summons him to a battle for Abra's soul and survival. This is an epic war between good and evil, a gory, glorious story that will thrill the millions of hyper-devoted fans of The Shining and wildly satisfy anyone new to the territory of this icon in the King canon.

I just received a copy of this next book in the mail and cannot wait to read it: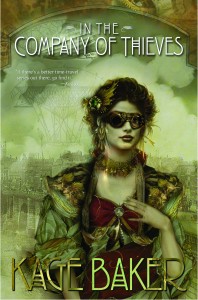 The Company, a powerful corporate entity in the twenty-fourth century, has discovered a nearly foolproof recipe for success: immortal employees and time travel. They specialize in retrieving extraordinary treasures out of the past, gathered by cybernetically-enhanced workers who pass as ordinary people. Or at least they try to pass…

There is one rule at Dr. Zeus Incorporated that must not be broken: recorded history cannot be changed. But avoiding the attention of mortals while stealing from them? It's definitely not in the Company manual.

History awaits, though not quite the one you remember.

And that's it from us! What books do you have on YOUR radar?