"On The Smugglers' Radar" is a feature for books that have caught our eye: books we have heard of via other bloggers, directly from publishers, and/or from our regular incursions into the Amazon jungle. Thus, the Smugglers' Radar was born. Because we want far more books than we can possibly buy or review (what else is new?), we thought we would make the Smugglers' Radar into a weekly feature – so YOU can tell us which books you have on your radar as well!
On Ana's Radar:
Maggie Stiefvater, Brenna Yovanoff, Tessa Gratton have another book together featuring three new stories, complete with commentary on their creative process. It sounds great!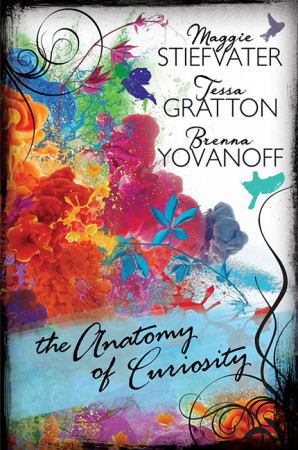 The follow-up to the acclaimed novel The Curiosities: A Collection of Stories by Maggie Stiefvater, Tessa Gratton, and Brenna Yovanoff.

In an unassuming corner of Brooklyn, a young woman learns to be ladylike, to love context, and to speak her mind from a very curious sort of tutor.

In a faraway land convulsed by war, a young soldier hears the desert's curious hum as he disarms bombs with the person he doesn't know how to love.

In a place so shriveled by drought that any drowning is a curiosity, a young writer tries again and again to tread water beneath the surface of a vast and unusual sea.

Three new stories—complete with commentary on the creative process—from three acclaimed young adult authors working at the height of their powers.

Curious?

Looking for more comics to consume, I came across this UK based webcomics that are now released by Boom! Looks super cool: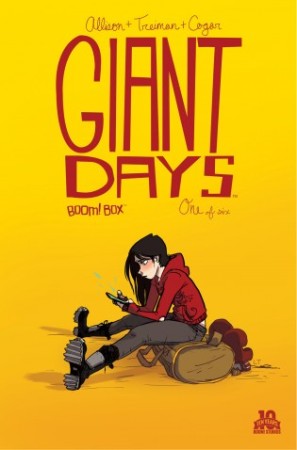 WHY WE LOVE IT: John Allison is well known for his funny and intelligent webcomics Bad Machinery and Scary Go Round. His story of three friends at university lightly flavored with the occult features some of the best dialogue in comics, and we couldn't help but think it's like Monty Python goes to college. Sign us up!

WHY YOU'LL LOVE IT: John Allison's daily webcomics are hilarious, the kind of strips where every panel makes you laugh out loud. As a result, John has earned a large, loyal following of readers that have followed his work daily for the past 12 years. This is a series fans of things like Buffy the Vampire Slayer, Fawlty Towers, or Gunnerkrigg Court will not want to miss.

WHAT IT'S ABOUT: Susan, Esther, and Daisy started at university three weeks ago and became fast friends because their dorm rooms were next to each other. Now, away from home for the first time, all three want to reinvent themselves. But in the face of hand-wringing boys, "personal experimentation," influenza, mystery-mold, nu-chauvinism, and the willful, unwanted intrusion of "academia," they may be lucky just to make it to spring alive.

A book co-authored by Scott Westerfeld, Margo Lanagan and Deborah Biancotti. Whoa: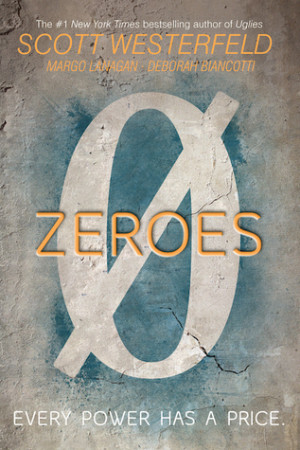 Ethan, aka "Scam," has a way with words. When he opens his mouth, whatever he wants you to hear comes out. But Ethan isn't just a smooth talker. He has a unique ability to say things he doesn't consciously even know. Sometimes the voice helps, but sometimes it hurts – like now, when the voice has lied and has landed Ethan in a massive mess.

So now Ethan needs help. And he needs to go to the last people who would ever want to help him – his former group of friends, the self-named "zeros" who also all possess similarly double-edged abilities, and who are all angry at Ethan for their own respective reasons. Brought back together by Scam's latest mischief, they find themselves entangled in an epic, whirlwind adventure packed with as much interpersonal drama as mind-bending action.

This middle grade novel by Ursula Vernon sounds so cute!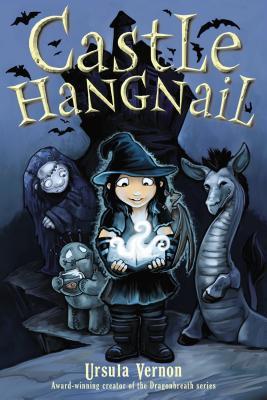 From the creator of Dragonbreath comes a tale of witches, minions, and one fantastic castle, just right for fans of Roald Dahl and Tom Angleberger.

When Molly shows up on Castle Hangnail's doorstep to fill the vacancy for a wicked witch, the castle's minions are understandably dubious. After all, she is twelve years old, barely five feet tall, and quite polite. (The minions are used to tall, demanding evil sorceresses with razor-sharp cheekbones.) But the castle desperately needs a master or else the Board of Magic will decommission it, leaving all the minions without the home they love. So when Molly assures them she is quite wicked indeed (So wicked! REALLY wicked!) and begins completing the tasks required by the Board of Magic for approval, everyone feels hopeful. Unfortunately, it turns out that Molly has quite a few secrets, including the biggest one of all: that she isn't who she says she is.

This quirky, richly illustrated novel is filled with humor, magic, and an unforgettable all-star cast of castle characters.

Oh look, a new book from Holly Black! A middle grade one and OMG IS THIS ALREADY OUT? How did I not know about this?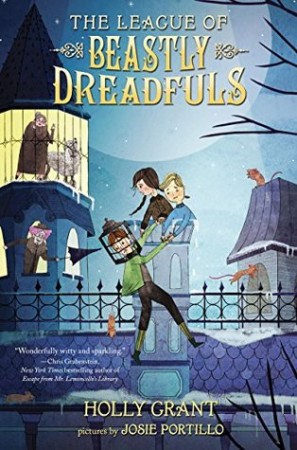 A creepy Victorian house, secretive aunties, and a great escape combine in this debut that is part Mysterious Benedict Society, part Roald Dahl, and all quirky, smart, hilarious storytelling. Join the League. . . .

Anastasia is a completely average almost-eleven-year-old. That is, UNTIL her parents die in a tragic vacuum-cleaner accident. UNTIL she's rescued by two long-lost great-aunties. And UNTIL she's taken to their delightful and, er, "authentic" Victorian home, St. Agony's Asylum for the Criminally Insane.

But something strange is going on at the asylum. Anastasia soon begins to suspect that her aunties are not who they say they are. So when she meets Ollie and Quentin, two mysterious brothers, the three join together to plot their great escape!

On Thea's Radar:
A very exhausted Thea here, fresh from a week at the Javits Center in NYC! First up on my radar this week, the much awesomer looking cover for The Gospel of Loki (UK edition is much prettier than the US version):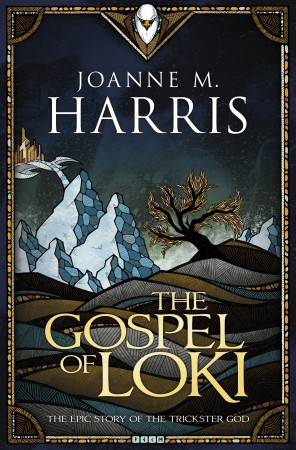 The first adult epic fantasy novel from multi-million copy bestselling author of Chocolat, Joanne Harris.

The novel is a brilliant first-person narrative of the rise and fall of the Norse gods – retold from the point of view of the world's ultimate trickster, Loki. It tells the story of Loki's recruitment from the underworld of Chaos, his many exploits on behalf of his one-eyed master, Odin, through to his eventual betrayal of the gods and the fall of Asgard itself. Using her life-long passion for the Norse myths, Joanne Harris has created a vibrant and powerful fantasy novel.

Loki, that's me.

Loki, the Light-Bringer, the misunderstood, the elusive, the handsome and modest hero of this particular tissue of lies. Take it with a pinch of salt, but it's at least as true as the official version, and, dare I say it, more entertaining.

So far, history, such as it is, has cast me in a rather unflattering role.

Now it's my turn to take the stage.

With his notorious reputation for trickery and deception, and an ability to cause as many problems as he solves, Loki is a Norse god like no other. Demon-born, he is viewed with deepest suspicion by his fellow gods who will never accept him as one of their own and for this he vows to take his revenge.

From his recruitment by Odin from the realm of Chaos, through his years as the go-to man of Asgard, to his fall from grace in the build-up to Ragnarok, this is the unofficial history of the world's ultimate trickster.

Second up, a book I received in the mail this week from Wattpad sensation, Natasha Preston. I'm curious.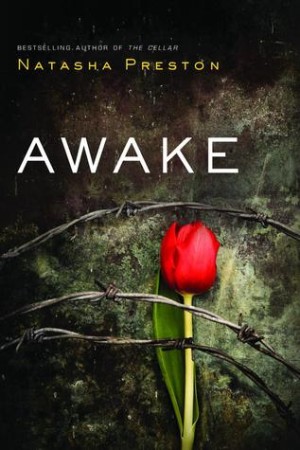 Scarlett doesn't remember anything before the age of five. Her parents say it's from the trauma of seeing her house burn down, and she accepts the life they've created for her without question—until a car accident causes Scarlett to start remembering pieces of an unfamiliar past.

When a new guy moves into town, Scarlett feels an instant spark. But Noah knows the truth of Scarlett's past, and he's determined to shield her from it…because Scarlett grew up in a cult called Eternal Light, controlled by her biological parents.

And they want her back.

Next, another book in my mailbox that comes very highly recommended: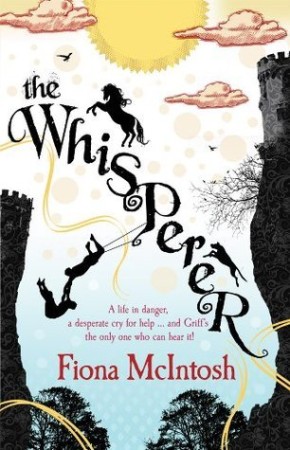 Shortlisted for the 2010 Australian CBCA Book of the Year for Younger Readers.

Griff works in a circus, his days filled with boring routine tasks. Nobody knows he has a unique ability: he can hear people's thoughts without their knowledge.

When the greedy circus master discovers his talent, Griff knows he must escape, and takes with him fellow circus member Tess and her collection of magical creatures. But even on the run, Griff keeps hearing a cry for help from a mysterious source he calls the Whisperer. Who is this person, and what does he want?

Meanwhile Lute, the Crown Prince of the realm, is under attack from his uncle Janko, who wants to rule the kingdom. Narrowly escaping Janko's murderous clutches, Lute comes up against Bitter Olof, a bandit with a long history, and Calico Grace, who also seems to have a dubious past.

When Griff and Lute cross paths, many lives will change forever — including their own. With allies both magical and human, they must join forces to defeat Janko, and reveal the truth behind the Whisperer.

Finally, one book I picked up at BEA and am VERY excited to read…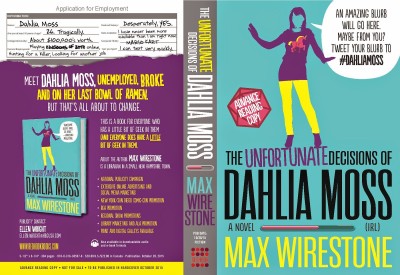 For fans of The Guild, New Girl, Scott Pilgrim, Big Bang Theory, Veronica Mars, or anyone who has ever geeked out about something.

The odds of Dahlia successfully navigating adulthood are 3,720 to 1. But never tell her the odds.

Meet Dahlia Moss, the reigning queen of unfortunate decision-making in the St. Louis area. Unemployed broke, and on her last bowl of ramen, she's not living her best life. But that's all about to change.

Before Dahlia can make her life any messier on her own she's offered a job. A job that she's woefully under-qualified for. A job that will lead her to a murder, an MMORPG, and possibly a fella (or two?).

Turns out unfortunate decisions abound, and she's just the girl to deal with them.

And that's it from us! What books do you have on YOUR radar?