"On The Smugglers' Radar" is a feature for books that have caught our eye: books we have heard of via other bloggers, directly from publishers, and/or from our regular incursions into the Amazon jungle. Thus, the Smugglers' Radar was born. Because we want far more books than we can possibly buy or review (what else is new?), we thought we would make the Smugglers' Radar into a weekly feature – so YOU can tell us which books you have on your radar as well!
On Ana's Radar:
The 2015 National Book Award Winner, Young People's Literature is Challenger Deep by Neal Shusterman, a book I've had on my TBR for a while. Maybe it's time to finally read it?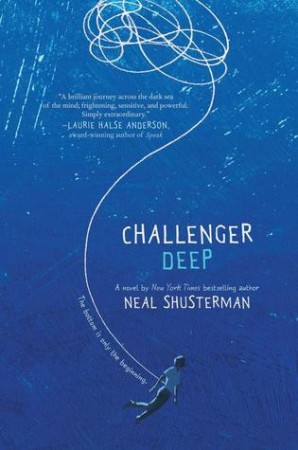 Caden Bosch is on a galleon that's headed for the deepest point on Earth: Challenger Deep, the southern part of the Marianas Trench. Bosch is a brilliant high school student whose friends are starting to notice his odd behavior. He is designated the ship's artist in residence to document the journey with images.

Bosch pretends to join the school track team but spends his days walking for miles, absorbed by the thoughts in his head. He is split between his allegiance to the captain and the allure of mutiny. He is torn. He is dealing with schizophrenia… and as fantasy and paranoia begin to take over, his parents have only one choice left.

New novella from Angela Slatter: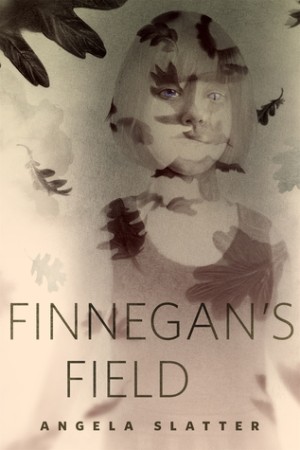 In Irish lore, when children go under the hill they don't come out again.

Ever.

When children go under the hill, they stay where they're put.

Forever.

When children go under the hill, parents, though they pray and search, don't truly think to see them anymore.

Never.

In Finnegan's Field, South Australia (POP. 15,000) the inhabitants had more than enough Irish left in their souls that, despite a century and a half since emigration, they bore these losses with sorrow, yes, but also with more than a little acceptance. A sort of shrug that said Well, it was bound to happen, wasn't it? Eire's soft green sadness with its inherited expectation of grief ran in their veins so they did little more than acquiesce, and they certainly did not seek explanations.

Until Madrigal Barker came home.

Kate Elliott's sequel to Court of Five now has a cover and blurb: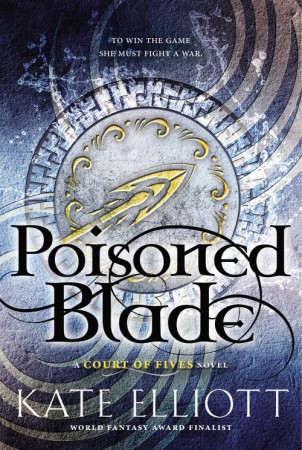 Jessamy is moving up the ranks of the Fives—the complex athletic contest favored by the lowliest Commoners and the loftiest Patrons in her embattled kingdom. Pitted against far more formidable adversaries, success is Jes's only option, as her prize money is essential to keeping her hidden family alive.

She leaps at the chance to tour the countryside and face more competitors, but then a fatal attack on Jes's traveling party puts her at the center of the war that Lord Kalliarkos—the prince she still loves—is fighting against their country's enemies. With a sinister overlord watching her every move and Kal's life on the line, Jes must now become more than a Fives champion…She must become a warrior.

I have yet to read a Leila Sales book but this one sounds so great -because TIME TRAVEL: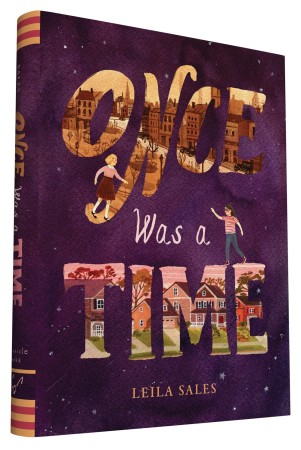 In the war-ravaged England of 1940, Charlotte Bromley is sure of only one thing: Kitty McLaughlin is her best friend in the whole world. But when Charlotte's scientist father makes an astonishing discovery that the Germans will covet for themselves, Charlotte is faced with an impossible choice between danger and safety. Should she remain with her friend or journey to another time and place?

Her split-second decision has huge consequences, and when she finds herself alone in the world, unsure of Kitty's fate, she knows that somehow, some way, she must find her way back to her friend. Written in the spirit of classic time-travel tales, this book is an imaginative and heartfelt tribute to the unbreakable ties of friendship.

On Thea's Radar:
First up on my radar, a book I received in the mail this week that looks adorable. I'm not sure about the book description, but the illustrations are awesome.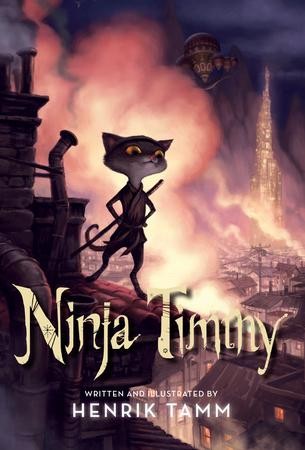 For fans of the film series Shrek and the Chronicles of Narnia and of Frozen, as well as classic books such as Fantastic Mr. Fox, The Cricket in Times Square, and The Mouse and the Motorcycle, this imaginative and engaging debut middle-grade novel by author/illustrator/animator Henrik Tamm includes plucky animal characters, action-packed adventure, and lush full-color illustrations throughout.

Timmy the cat, his pal Simon the mink, and the pig brothers Jasper and Casper are inventors, and they're hoping to sell their fabulous new contraption to a local merchant. With high hopes, they haul their machine through the crowded streets of Elyzandrium—and are promptly robbed by a gang of bullies. With the help of two new friends, Alfred, a kindly old toymaker, and Flores, a skilled cat pilot, Timmy and his pals set out to get back what is rightfully theirs. As it turns out, they're not the only victims of these dastardly criminals. But what can this band of misfits do?

In this action-packed adventure, the intrepid Timmy and his wily friends transform themselves into crime-fighting ninjas—and quite possibly heroes!

I wasn't at all thrilled with this author's first book, but this novel sounds so intriguing: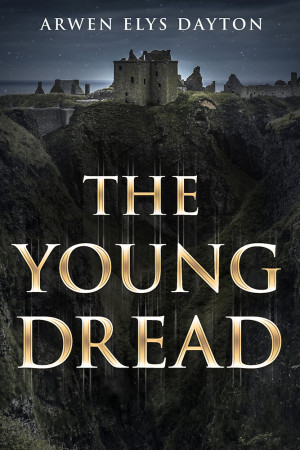 When she's awake in the world, the Young Dread can hear an enemy approach from a mile away, manipulate a whipsword into a thousand forms, and attack with it faster than the human eye can see.

And yet, the Young Dread is not often awake. She, like the Old and the Middle Dreads, lives outside the stream of time, frozen for vast stretches. She was a child in the 1400s, but she's alive today, and aged only into a teen.

She wakes for short bursts, to observe the training of the families known as Seekers. Past and future intertwine in Seeker traditions—they are the keepers of both ancient knowledge and advanced weapons—and the Dreads must oversee it all, testing their skills, swearing them to loyalty, bringing them justice.

Master storyteller Arwen Elys Dayton takes readers centuries into the past to follow this ageless Dread's footsteps. This time, when the Young Dread wakes, things will change. She is about to discover the first threads of a web in which she and so many others will be trapped.

A ruthless killer to some, an enigmatic upholder of justice to others, the Young Dread is destined to shape the future in ways she is only beginning to understand.

Next up, the new novel from Joe Hill (warning: EXTREMELY long description ahead):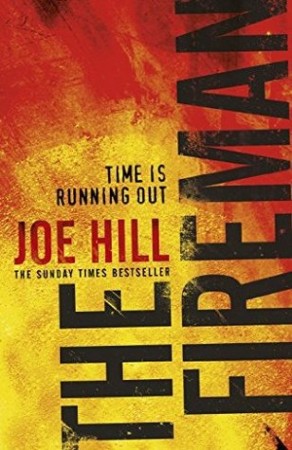 No one knows exactly when it began or where it originated. A terrifying new plague is spreading like wildfire across the country, striking cities one by one: Boston, Detroit, Seattle. The doctors call it Draco Incendia Trychophyton. To everyone else it's Dragonscale, a highly contagious, deadly spore that marks its hosts with beautiful black and gold marks across their bodies—before causing them to burst into flames. Millions are infected; blazes erupt everywhere. There is no antidote. No one is safe.

Harper Grayson, a compassionate, dedicated nurse as pragmatic as Mary Poppins, treated hundreds of infected patients before her hospital burned to the ground. Now she's discovered the telltale gold-flecked marks on her skin. When the outbreak first began, she and her husband, Jakob, had made a pact: they would take matters into their own hands if they became infected. To Jakob's dismay, Harper wants to live—at least until the fetus she is carrying comes to term. At the hospital, she witnessed infected mothers give birth to healthy babies and believes hers will be fine too. . . if she can live long enough to deliver the child.

Convinced that his do-gooding wife has made him sick, Jakob becomes unhinged, and eventually abandons her as their placid New England community collapses in terror. The chaos gives rise to ruthless Cremation Squads—armed, self-appointed posses roaming the streets and woods to exterminate those who they believe carry the spore. But Harper isn't as alone as she fears: a mysterious and compelling stranger she briefly met at the hospital, a man in a dirty yellow fire fighter's jacket, carrying a hooked iron bar, straddles the abyss between insanity and death. Known as The Fireman, he strolls the ruins of New Hampshire, a madman afflicted with Dragonscale who has learned to control the fire within himself, using it as a shield to protect the hunted . . . and as a weapon to avenge the wronged.

In the desperate season to come, as the world burns out of control, Harper must learn the Fireman's secrets before her life—and that of her unborn child—goes up in smoke.

And then, how did I miss this new series from Ilona Andrews?!
On the outside, Dina Demille is the epitome of normal. She runs a quaint Victorian Bed and Breakfast in a small Texas town, owns a Shih Tzu named Beast, and is a perfect neighbor, whose biggest problem should be what to serve her guests for breakfast. But Dina is…different: Her broom is a deadly weapon; her Inn is magic and thinks for itself. Meant to be a lodging for otherworldly visitors, the only permanent guest is a retired Galactic aristocrat who can't leave the grounds because she's responsible for the deaths of millions and someone might shoot her on sight. Under the circumstances, "normal" is a bit of a stretch for Dina.

And now, something with wicked claws and deepwater teeth has begun to hunt at night….Feeling responsible for her neighbors, Dina decides to get involved. Before long, she has to juggle dealing with the annoyingly attractive, ex-military, new neighbor, Sean Evans—an alpha-strain werewolf—and the equally arresting cosmic vampire soldier, Arland, while trying to keep her inn and its guests safe. But the enemy she's facing is unlike anything she's ever encountered before. It's smart, vicious, and lethal, and putting herself between this creature and her neighbors might just cost her everything.

AND last but not least–the new book from M.R. Carey, author of The Girl With All the Gifts, which I loved so so so much.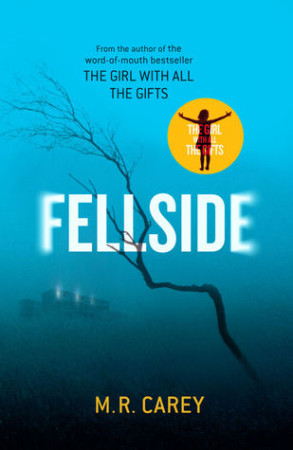 The highly anticipated new thriller from the acclaimed author of The Girl With All the Gifts.

Jess Moulson is convicted of a murder she can't remember committing.

Nothing is quite clear from the drug-fuelled night when a blaze set in her apartment killed the little boy upstairs. But when the media brands Jess a child killer, she starts to believe it herself.

Now she's on her way to Fellside, the biggest, most formidable women's prison in Europe, standing in the bleak Yorkshire moors.

But Jess won't be alone in her prison cell. Lurking in the shadows is an unexpected visitor . . . the ghost of the ten-year-old boy she killed. He says he needs her help – and he won't take no for an answer.

FELLSIDE is a powerful, thought-provoking and heart-wrenching new standalone novel by M. R. Carey.

And that's it from us! WHat books do you have on your radar?