"On The Smugglers' Radar" is a feature for books that have caught our eye: books we have heard of via other bloggers, directly from pubmorelishers, and/or from our regular incursions into the Amazon jungle. Thus, the Smugglers' Radar was born. Because we want far more books than we can possibly buy or review (what else is new?), we thought we would make the Smugglers' Radar into a weekly feature – so YOU can tell us which books you have on your radar as well!
On Ana's Radar:
I loved Stephanie Kuehn's Charm and Strange so much and now she has a new book coming out and it sounds so good so GIMME GIMME GIMME: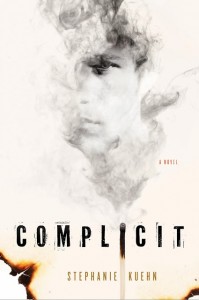 Two years ago, fifteen-year-old Jamie Henry breathed a sigh relief when a judge sentenced his older sister to juvenile detention for burning down their neighbor's fancy horse barn. The whole town did. Because Crazy Cate Henry used to be a nice girl. Until she did a lot of bad things. Like drinking. And stealing. And lying. Like playing weird mind games in the woods with other children. Like making sure she always got her way. Or else.

But today Cate got out. And now she's coming back for Jamie.

Because more than anything, Cate Henry needs her little brother to know this one simple truth: she's not the crazy one and never has been.

He is.

E. Lockart! New book! Want!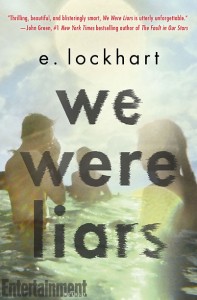 "A beautiful and distinguished family.

A private island.

A brilliant, damaged girl; a passionate, political boy.

A group of four friends—the Liars—whose friendship turns destructive.

A revolution. An accident. A secret.

Lies upon lies.

True love.

The truth."

And YES ANOTHER MERRIE HASKELL BOOK! (Yes, this Radar is going to be all CAPS and GIMME GIMME GIMME).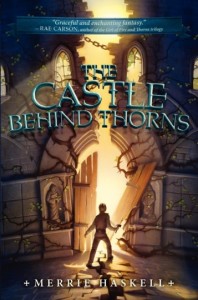 Was browsing NetGalley and came across this MG novel coming out in January. Doesn't it look lovely?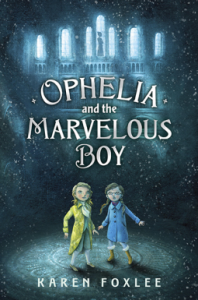 A modern-day fairy tale set in a mysterious museum that is perfect for readers of Roald Dahl and Blue Balliett.

Unlikely heroine Ophelia Jane Worthington-Whittard doesn't believe in anything that can't be proven by science. She and her sister Alice are still grieving for their dead mother when their father takes a job in a strange museum in a city where it always snows. On her very first day in the museum Ophelia discovers a boy locked away in a long forgotten room. He is a prisoner of Her Majesty the Snow Queen. And he has been waiting for Ophelia's help.

As Ophelia embarks on an incredible journey to rescue the boy everything that she believes will be tested. Along the way she learns more and more about the boy's own remarkable journey to reach her and save the world.

A story within a story, this a modern day fairytale is about the power of friendship, courage and love, and never ever giving up.

I am just leaving the next cover here because well….I think it speaks for itself: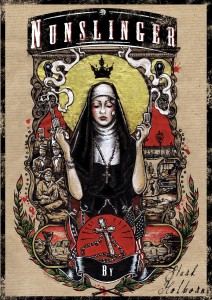 On Thea's Radar:
I'm starting out with one of the books I'm most excited for in 2014: Horizon, book 3 in the Above World series! (Now with beautiful cover!)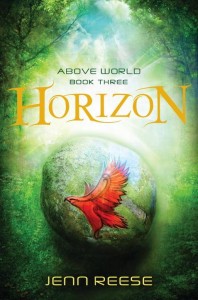 In this third and final adventure in the Above World series, Aluna and her friends finally face their most terrifying enemy, Karl Strand.

Aluna and Hoku, Kampii from the City of Shifting Tides, and their friends, Equian Dash and winged Aviar Calli, are determined to stop a war. The maniacal ex-scientist Karl Strand is planning to conquer the world with his enormous army of tech-enhanced soldiers…unless the four friends can get to Strand first. Aluna's plan is dangerous: pose as Upgraders and infiltrate the army. But the enemy isn't what they expected and the strategy begins to crumble. When the friends are torn apart by conflicting allegiances, their slim chance of avoiding war seems to disappear completely. For Aluna and Hoku, what began as a quest to save their own people has become a mission to save the world. But do Aluna and her friends have any hope of defeating Strand if they can't take him on together?

Speaking of book 3s, the third book in Pete Hautman's Klaatu/Obsidian Blade trilogy is coming out soon – I need to catch up with Ana.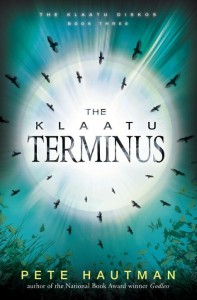 National Book Award winner Pete Hautman weaves several diverging time streams into one satisfying masterwork in this stunning and revelatory series finale.

In a far distant future, Tucker Feye and the inscrutable Lia find themselves atop a crumbling pyramid in an abandoned city. In present-day Hopewell, Tucker's uncle Kosh faces armed resistance and painful memories as he attempts to help a terrorized woman named Emma, who is being held captive by a violent man. And on a train platform in 1997, a seventeen-year-old Kosh is given an instruction that will change his life, and the lives of others, forever. Tucker, Lia, and Kosh must evade the pursuit of maggot-like Timesweeps, battle Master Gheen's cult of Lambs, all while they puzzle out the enigmatic Boggsians as they search for one another and the secrets of the diskos. Who built them? Who is destroying them? Where – and when – will it all end?

The next title on the list is from Soho Teen's new list – familiar premise, but sounds like it has potential: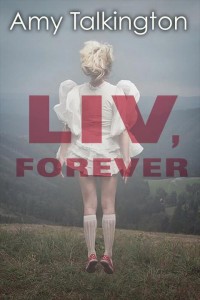 When Liv Bloom lands an art scholarship at Wickham Hall, it's her ticket out of the foster system. Liv isn't sure what to make of the school's weird traditions and rituals, but she couldn't be happier-especially when Malcolm Astor, fellow artist and scion of one of the school's original families, starts falling for her. Fellow scholarship kid Gabe Nichols warns her not to get involved with a "Wicky," but things are finally going Liv's way, and all she wants to do is enjoy it.

But Liv's bliss is cut short when she is viciously murdered. In death, she discovers that she's the latest victim of a dark conspiracy that spans 150 years and many, many lives. Gabe, cursed with the ability to see their ghosts, turns out to be Liv's only link to the world of the living.

Liv must rely on Gabe's help to prove to Malcolm that she's still present… lingering with the other spirits. Together, Liv, Gabe, and Malcolm fight to expose the terrible truth that haunts the halls of Wickham before more lives are lost.

I completely missed this book when it debuted in 2003, but just saw it on goodreads with a new cover coming out next year. Has anyone read the Maisie Dobbs books? Yay or nay?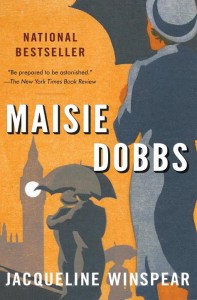 Hailed by NPR's "Fresh Air" as part "Testament of Youth," part Dorothy Sayers, and part "Upstairs, Downstairs," this astonishing debut has already won fans from coast to coast and is poised to add Maisie Dobbs to the ranks of literature's favorite sleuths.

Maisie Dobbs isn't just any young housemaid. Through her own natural intelligence and the patronage of her benevolent employers, she works her way into college at Cambridge. When World War I breaks out, Maisie goes to the front as a nurse. It is there that she learns that coincidences are meaningful and the truth elusive. After the War, Maisie sets up on her own as a private investigator. But her very first assignment, seemingly an ordinary infidelity case, soon reveals a much deeper, darker web of secrets, which will force Maisie to revisit the horrors of the Great War and the love she left behind.

Halloween may be over, but I'm still in a horror kind of mood – case in point, this next book: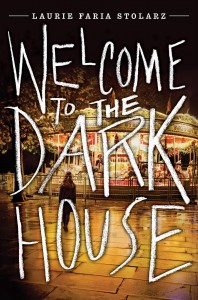 What's your worst nightmare?

For Ivy Jensen, it's the eyes of a killer that haunt her nights. For Parker Bradley, it's bloodthirsty sea serpents that slither in his dreams.

And for seven essay contestants, it's their worst nightmares that win them an exclusive, behind-the-scenes look at director Justin Blake's latest, confidential project. Ivy doesn't even like scary movies, but she's ready to face her real-world fears. Parker's sympathetic words and perfect smile help keep her spirits up. . . at least for now.

Not everyone is so charming, though. Horror-film fanatic Garth Vader wants to stir up trouble. It's bad enough he has to stay in the middle of nowhere with this group-the girl who locks herself in her room; the know-it-all roommate; "Mister Sensitive"; and the one who's too cheery for her own good. Someone has to make things interesting.

Except, things are already a little weird. The hostess is a serial-killer look-alike, the dream-stealing Nightmare Elf is lurking about, and the seventh member of the group is missing.

By the time Ivy and Parker realize what's really at stake, it's too late to wake up and run.

This next book looked fairly generic — but then I saw "math and science" in the first line of the copy, so I'm ready to give it a shot!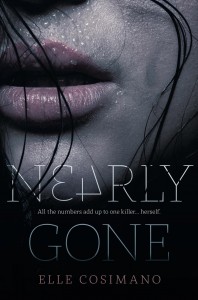 A debut YA urban thriller with a math/science angle that makes it truly unique

Nearly Boswell lives in a D.C. trailer park with her mother. She's been obsessed with reading the personal ads ever since she thought she saw a message from her father, who left years ago. Nearly reads an ad with a particularly malevolent feel (Newton was wrong. We clash with yellow. Find me tonight under the bleachers.) and has a sense something bad is about to happen. Then, a girl she tutors is found unconscious under the bleachers, painted yellow and blue. The cryptic ads keep coming, each one darker than the last, and her classmates start turning up dead. The more she looks at the clues, clues the police won't take seriously, the more she realizes all the evidence points back to the one person capable of solving the clues—Nearly herself. And if she doesn't figure it out soon, she'll be next.

Finally, this upcoming debut sounds pretty good: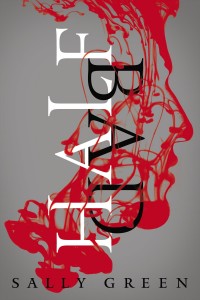 A stunning, magical debut. An international sensation.

In modern-day England, witches live alongside humans: White witches, who are good; Black witches, who are evil; and fifteen-year-old Nathan, who is both. Nathan's father is the world's most powerful and cruel Black witch, and his mother is dead. He is hunted from all sides. Trapped in a cage, beaten and handcuffed, Nathan must escape before his sixteenth birthday, at which point he will receive three gifts from his father and come into his own as a witch—or else he will die. But how can Nathan find his father when his every action is tracked, when there is no one safe to trust—not even family, not even the girl he loves?

In the tradition of Patrick Ness and Markus Zusak, Half Bad is a gripping tale of alienation and the indomitable will to survive, a story that will grab hold of you and not let go until the very last page.

And that's it from us! What books are on YOUR radar?