"On The Smugglers' Radar" is a feature for books that have caught our eye: books we have heard of via other bloggers, directly from publishers, and/or from our regular incursions into the Amazon jungle. Thus, the Smugglers' Radar was born. Because we want far more books than we can possibly buy or review (what else is new?), we thought we would make the Smugglers' Radar into a weekly feature – so YOU can tell us which books you have on your radar as well!
On Ana's Radar:
Time travelling pirates who go around the world back and forth in time following clues to unlock a mystery? SHUT UP AND TAKE MY MONEY!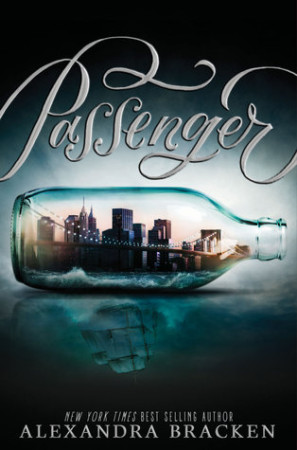 Violin prodigy Etta Spencer had big plans for her future, but a tragedy has put her once-bright career at risk. Closely tied to her musical skill, however, is a mysterious power she doesn't even know she has. When her two talents collide during a stressful performance, Etta is drawn back hundreds of years through time.

Etta wakes, confused and terrified, in 1776, in the midst a fierce sea battle. Nicholas Carter, the handsome young prize master of a privateering ship, has been hired to retrieve Etta and deliver her unharmed to the Ironwoods, a powerful family in the Colonies–the very same one that orchestrated her jump back, and one Nicholas himself has ties to. But discovering she can time travel is nothing compared to the shock of discovering the true reason the Ironwoods have ensnared her in their web.

Another traveler has stolen an object of untold value from them, and, if Etta can find it, they will return her to her own time. Out of options, Etta and Nicholas embark on a perilous journey across centuries and continents, piecing together clues left behind by the mysterious traveler. But as they draw closer to each other and the end of their search, the true nature of the object, and the dangerous game the Ironwoods are playing, comes to light — threatening to separate her not only from Nicholas, but her path home… forever.

I love epistolary novels and this one sounds interesting, by an author I hear nothing but good things about: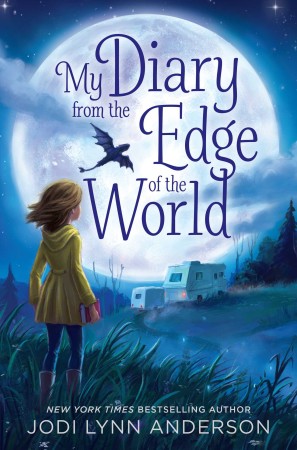 Told in diary form by an irresistible heroine, this playful and perceptive novel from the New York Times bestselling author of Peaches and the May Bird trilogy sparkles with science, myth, magic, and the strange beauty of the everyday marvels we sometimes forget to notice.

Spirited, restless Gracie Lockwood has lived in Cliffden, Maine, her whole life. She's a typical girl in an atypical world: one where sasquatches helped to win the Civil War, where dragons glide over Route 1 on their way south for the winter (sometimes burning down a T.J. Maxx or an Applebee's along the way), where giants hide in caves near LA and mermaids hunt along the beaches, and where Dark Clouds come for people when they die.

To Gracie it's all pretty ho-hum…until a Cloud comes looking for her little brother Sam, turning her small-town life upside down. Determined to protect Sam against all odds, her parents pack the family into a used Winnebago and set out on an epic search for a safe place that most people say doesn't exist: The Extraordinary World. It's rumored to lie at the ends of the earth, and no one has ever made it there and lived to tell the tale. To reach it, the Lockwoods will have to learn to believe in each other—and to trust that the world holds more possibilities than they've ever imagined.

John Joseph Adams and Joe Hill are co editing this year's edition of Best American Science Fiction & Fantasy 2015. The ToC hasn't been announced yet but boy do I love the cover: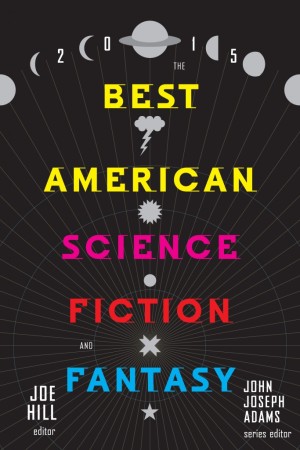 The Mystery of the Clockwork Sparrow, a Middle Grade novel that sounds super cute:
You are cordially invited to attend the Grand Opening of Sinclair's department store!

Enter a world of bonbons, hats, perfumes and MYSTERIES around every corner. WONDER at the daring theft of the priceless CLOCKWORK SPARROW! TREMBLE as the most DASTARDLY criminals in London enact their wicked plans! GASP as our bold heroines, Miss Sophie Taylor and Miss Lilian Rose, CRACK CODES, DEVOUR ICED BUNS and vow to bring the villians to justice…

Perfect for fans of Jacqueline Wilson, Chris Riddell and Enid Blyton.

Saw this title on Netgalley and immediately requested it – it sounds so freaking great!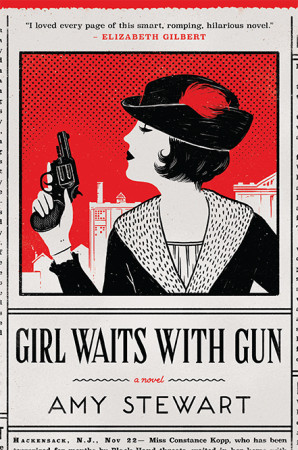 From the New York Times best-selling author of The Drunken Botanist comes an enthralling novel based on the forgotten true story of one of the nation's first female deputy sheriffs.

Constance Kopp doesn't quite fit the mold. She towers over most men, has no interest in marriage or domestic affairs, and has been isolated from the world since a family secret sent her and her sisters into hiding fifteen years ago. One day a belligerent and powerful silk factory owner runs down their buggy, and a dispute over damages turns into a war of bricks, bullets, and threats as he unleashes his gang on their family farm. When the sheriff enlists her help in convicting the men, Constance is forced to confront her past and defend her family — and she does it in a way that few women of 1914 would have dared. "A smart, romping adventure, featuring some of the most memorable and powerful female characters I've seen in print for a long time. I loved every page as I followed the Kopp sisters through a too-good-to-be-true (but mostly true!) tale of violence, courage, stubbornness, and resourcefulness." — Elizabeth Gilbert.

On Thea's Radar:
On my radar this week, a bunch of fabulous books I received in the mail this week. Starting with a sequel I didn't know existed, but am SO glad it does: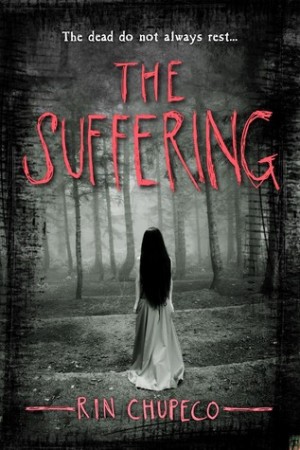 Over the last year I've gone against faceless women, disfigured spirits, and grotesque revenants. Some people keep dangerous hobbies; skydiving and driving at monster truck rallies and glacier surfing. Me? I cast my soul into the churning waters of potential damnation and wait for a bite.

It's been two years since Tark Halloway's nightmare ended. Free from the evil spirit that haunted him all his life, he now aids the ghostly Okiku and avenges the souls of innocent children by hunting down their murderers. But when Okiku becomes responsible for a death at his high school, Tark begins to wonder if they're no better than the killers they seek out.

When an old friend disappears in Aokigahara, Japan's infamous 'suicide forest', both must resolve their differences and return to that country of secrets to find her.

Because there is a strange village inside Aokigahara, a village people claim does not exist. A village where strange things lie waiting.

A village with old ghosts and an ancient evil – one that may be stronger than even Okiku…

Next up, the third and final volume in one of my favorite ongoing series':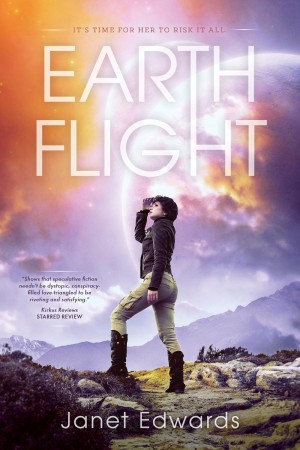 It's time to risk it all!

The thrilling conclusion to Janet Edward's sensational debut YA sci-fi trilogy.

Jarra never wanted to be a celebrity. All she ever wanted was to gain some respect for the people left on Earth: the unlucky few whose immune system prevents them from portalling to other planets.

Except now she's the most famous Earth girl in the universe – but not everyone in the universe is happy about it, nor the fact that she has found love with a norm. Jarra's actions have repercussions that spread further than she ever could have imagined, and political unrest threatens to tear apart the delicate balance of peace between humanity's worlds.

On top of everything, the first alien artefact ever discovered appears to be waiting for Jarra to reveal its secrets. But to do so, she must somehow find a way to leave Earth – or else the alien artefact will be lost forever. Is there a way for Jarra to travel to another planet? Or is her destiny only to look to the stars – but never to reach them?

I also received this middle grade novel, first in a new series, that looks adorable and delightful:
A creepy Victorian house, secretive aunties, and a great escape combine in this debut that is part Mysterious Benedict Society, part Roald Dahl. Join the League. . . .

Anastasia is a completely average almost-eleven-year-old. That is, UNTIL her parents die in a tragic vacuum-cleaner accident. UNTIL she's rescued by two long-lost great-aunties. And UNTIL she's taken to their delightful and, er, "authentic" Victorian home, St. Agony's Asylum for the Criminally Insane.

But something strange is going on at the asylum. Anastasia soon begins to suspect that her aunties are not who they say they are. So when she meets Ollie and Quentin, two mysterious brothers, the three join together to plot their great escape!

I also received book 3 in Mindee Arnett's nightmare series, which reminds me that I really need to read books 1 and 2 ASAP: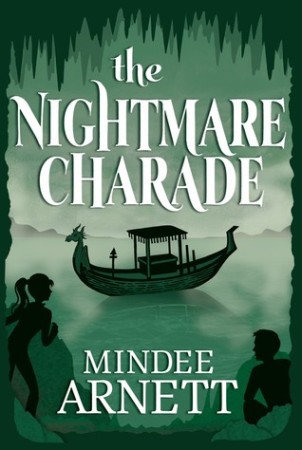 The final installment in a thrilling fantastical mystery series.

Sixteen-year-old Dusty Everhart breaks into houses late at night, but not because she's a criminal. No, she's a Nightmare. Literally. Dusty is a magical being who feeds on human dreams.

Being the only Nightmare at Arkwell Academy, a boarding school for magickind, and living in the shadow of her mother's infamy is hard enough, not to mention the crazy events of the past year. Dusty may have saved the day, but there are many days left in the year, and with an old foe back to seek revenge, she'll need all her strength to defeat him and save her friends.

Mindee Arnett thrills again in this stunning final installment in the Arkwell Academy series.

And lastly, I didn't know that this novelization existed or was in the works until it landed on my doorstep: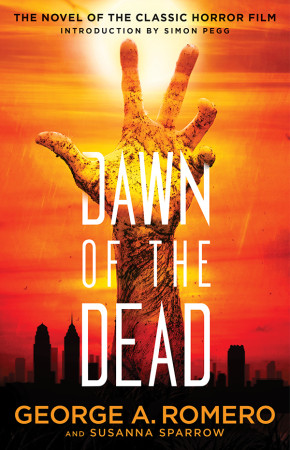 When there is no more room in hell, the dead will walk the earth. George A. Romero's iconic film and novel terrified generations. Now Dawn of the Dead is back to terrify once more. The world is being devastated by zombies. No one knows how far they have spread, or how to stop them. And as the living fight to save themselves, society collapses. Four people escape the chaos of downtown Philadelphia and find shelter in a shopping mall. As the survivors exhaust their greed and the undead scrape at the doors, the refuge becomes a prison. And soon there will be nowhere left to hide …The classic horror that inspired a genre: if you haven't read this yet, you need to. If you have, you'll want to again. Includes a brilliant and exclusive introduction from Simon Pegg.

That's it from us! What books do you have on YOUR radar?