As you probably know by now, Old School Wednesdays is a new weekly Book Smuggler feature. We came up with the idea towards the end of 2012, when we were feeling exhausted from the never-ending inundation of New and Shiny (and often over-hyped) books. What better way to snap out of a reading fugue than to take a mini-vacation into the past, right?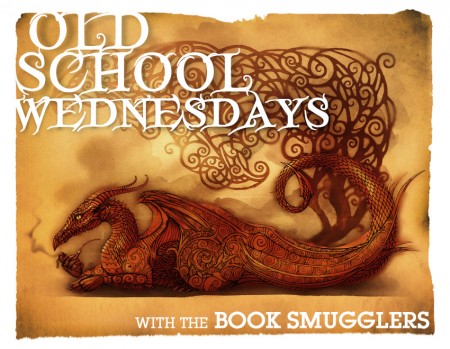 Logo designed by the wonderful KMont
We asked YOU for your favorite old school suggestions – and the response was so overwhelmingly awesome, we decided to compile a goodreads shelf, an ongoing database, AND a monthly readalong/book club. (Note that we've removed books that we have already read, or that we selfishly want to review as solos on Wednesday!)
April Readalong:
It's spring! It might not really feel like spring, but it IS April and that means it is time to get back to our regular Old School Wednesdays Readalong poll! You can vote on which title you'd like to read next month by using the poll embedded below. The readalong will take place on April 29, 2015.
Have at it!
The Game of Sunken Places by M.T. Anderson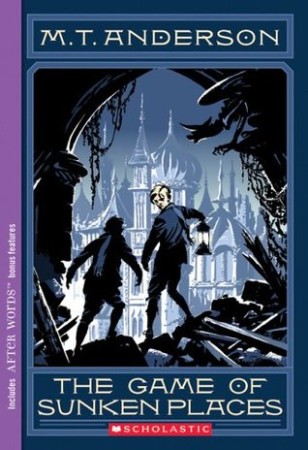 "Jazzier than Susan Cooper, funnier than Philip Pullman, this is a highly original and enormously entertaining read"–New York Times Book Review.

When Brian and Gregory receive an invitation to stay at a distant relative's strange manse . . . well, they should know better than to go, since this is a middle-grade adventure novel. But they go anyway. Why not? Once there, they stumble upon The Game of Sunken Places, a board game that mirrors a greater game in which they have suddenly become players. Soon the boys are dealing with attitudinal trolls, warring kingdoms, and some very starchy britches. Luckily, they have wit, deadpan observation, and a keen sense of adventure on their side.
Madapple by Christina Meldrum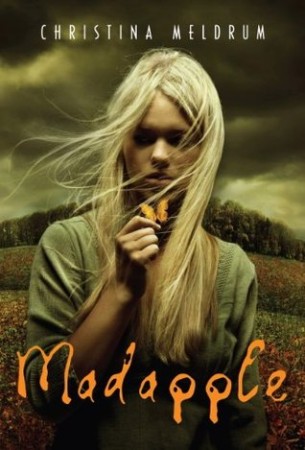 Aslaug is an unusual young woman. Her mother has brought her up in near isolation, teaching her about plants and nature and language—but not about life. Especially not how she came to have her own life, and who her father might be.

When Aslaug's mother dies unexpectedly, everything changes. For Aslaug is a suspect in her mother's death. And the more her story unravels, the more questions unfold. About the nature of Aslaug's birth. About what she should do next.

About whether divine miracles have truly happened. And whether, when all other explanations are impossible, they might still happen this very day.

Addictive, thought-provoking, and shocking, Madapple is a page-turning exploration of human nature and divine intervention—and of the darkest corners of the human soul. (less)
Heart of Gold by Sharon Shinn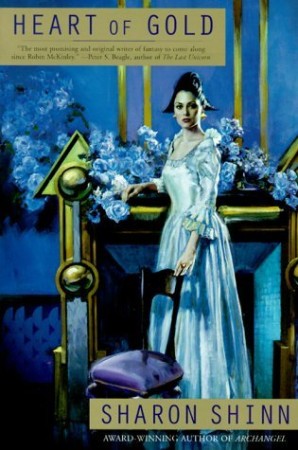 From the award-winning author of the Samaria Trilogy comes a classic Romeo and Juliet romance set on a world far from our own…A scientist by nature, Nolan used his rational powers of observation to question the privileges he was born to enjoy — and the people he was raised to despise. A rebel at heart, Katrini followed her fiercest passions in the struggle to overthrow a legacy of hate — one that had poisoned her family for generations…

On a planet divide between rich and poor, strong and weak, intellect and feeling, only one thing could bring these two opposites together. A strictly forbidden desire. For justice. For equality. And for each other.
A Bride's Story (Vol. 1) by Kaoru Mori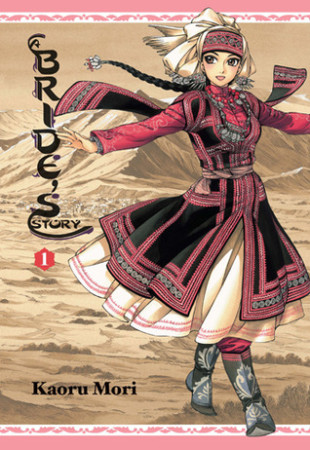 Acclaimed creator Kaoru Mori (Emma, Shirley) brings the nineteenth-century Silk Road to lavish life, chronicling the story of Amir Halgal, a young woman from a nomadic tribe betrothed to a twelve-year-old boy eight years her junior. Coping with cultural differences, blossoming feelings for her new husband, and expectations from both her adoptive and birth families, Amir strives to find her role as she settles into a new life and a new home in a society quick to define that role for her.
Locke and Key (Vol. 1) by Joe Hill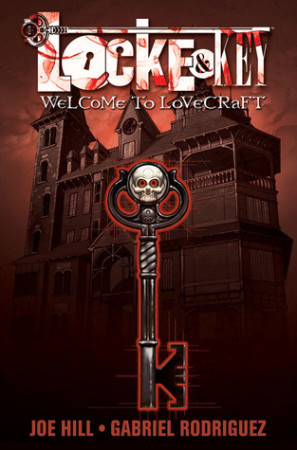 Locke & Key tells of Keyhouse, an unlikely New England mansion, with fantastic doors that transform all who dare to walk through them. Home to a hate-filled and relentless creature that will not rest until it forces open the most terrible door of them all…
[poll id="23″]
Get voting, and we hope to see you on April 29!
Ongoing Suggestions:
Got a suggestion? Have an amazing book, published at least five years ago, that you would love to nominate for the OSW monthly readalong? Speak up and submit your favorites! (If you have problems with the form below, you can also access it HERE.)