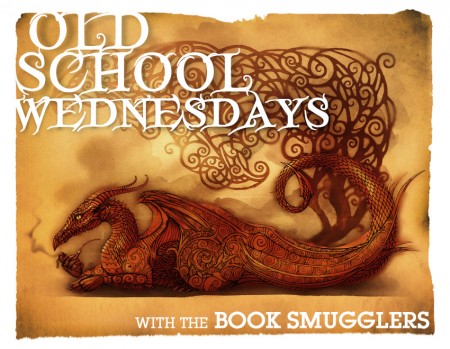 The results for our May Old School Wednesdays Readalong are in! After 127 votes, the book we will be reading is: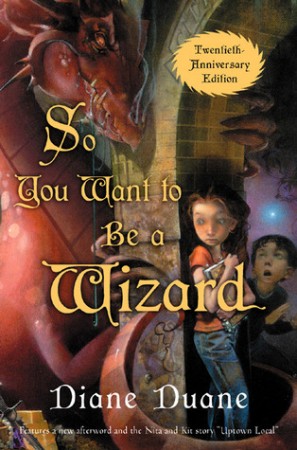 Nita Callahan is at the end of her rope because of the bullies who've been hounding her at school… until she discovers a mysterious library book that promises her the chance to become a wizard. But she has no idea of the difference that taking the Wizard's Oath is going to make in her life. Shortly, in company with fellow beginner-wizard Kit Rodriguez, Nita's catapulted into what will be the adventure of a lifetime — if she and Kit can both live through it. For every wizard's career starts with an Ordeal in which he or she must challenge the one power in the universe that hates wizardry more than anything else: the Lone Power that invented death and turned it loose in the worlds. Plunged into a dark and deadly alternate New York full of the Lone One's creatures, Kit and Nita must venture into the very heart of darkness to find the stolen, legendary Book of Night with Moon. Only with the dangerous power of the wizardly Book do they have a chance to save not just their own lives, but their world…
May Readalong:
The readalong will happen on June 25, when we will post our joint review of the book and open the floor for discussion and linkage to your posts/reviews.
More awesome news – this book is widely available! We've included links below for your purchasing pleasure:
Amazon US* /
kindle US*
Amazon UK* /
kindle UK*
Barnes & Noble* / nook*
Abe Books
itunes
Paperback Swap
Alibris
Book Depository
*Please note that we receive affiliate income from any books purchased in these starred stores
Hopefully you will be able to secure a copy by purchasing one online, or – fingers crossed! – through borrowing at your local library. Please let us know if you want to take part on the readalong but are having difficulties finding a copy and we will try our best to offer alternatives!