"On The Smugglers' Radar" is a feature for books that have caught our eye: books we have heard of via other bloggers, directly from publishers, and/or from our regular incursions into the Amazon jungle. Thus, the Smugglers' Radar was born. Because we want far more books than we can possibly buy or review (what else is new?), we thought we would make the Smugglers' Radar into a weekly feature – so YOU can tell us which books you have on your radar as well!
On Ana's Radar:
A HAPPY DAY is when you discover a new blog you think you will love then said blog posts the news of a new book by favorite author: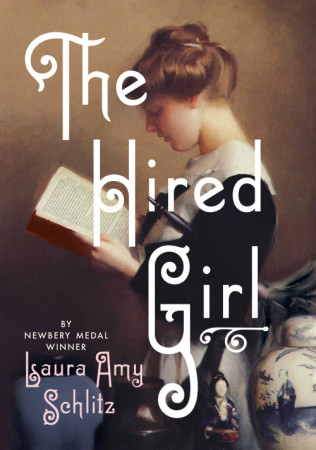 And speaking of "favourite authors with new books", Sherri L Smith also announced a new novel!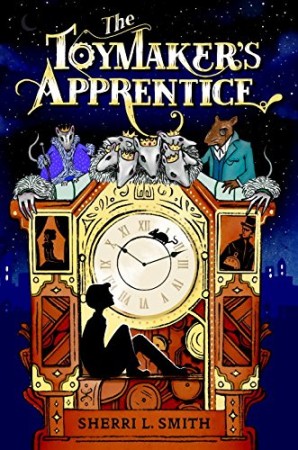 A gorgeously imagined Nutcracker retelling from award-winning author making her middle-grade debut

Stefan Drosselmeyer is a reluctant apprentice to his toymaker father until the day his world is turned upside down. His father is kidnapped and Stefan is enlisted by his mysterious cousin, Christian Drosselmeyer, to find a mythical nut to save a princess who has been turned into a wooden doll. Embarking on a wild adventure through Germany, Stefan must save Boldavia's princess and his own father from the fanatical Mouse Queen and her seven-headed Mouse Prince, both of whom have sworn to destroy the Drosselmeyer family.

Based on the original inspiration for the Nutcracker ballet, Sherri L. Smith brings the Nutcracker Prince to life in this fascinating journey into a world of toymaking, magical curses, clockmaking guilds, talking mice and erudite squirrels.

City of Blades is the follow-up to Robert Jackson Bennett's City of Stairs (which I loved). I can't wait: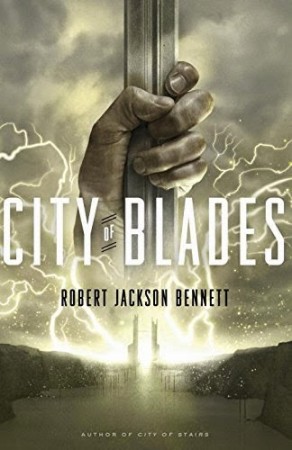 The city of Voortyashtan was once the domain of the goddess of death, war, and destruction, but now it's little more than a ruin. General Turyin Mulaghesh is called out of retirement and sent to this hellish place to try to find a Saypuri secret agent who's gone missing in the middle of a mission, but the city of war offers countless threats: not only have the ghosts of her own past battles followed her here, but she soon finds herself wondering what happened to all the souls that were trapped in the afterlife when the Divinities vanished.

Do the dead sleep soundly in the land of death? Or do they have plans of their own?

I caught this cover reveal on Harper Voyager's Twitter feed and I loved the sound of this book – and its cover: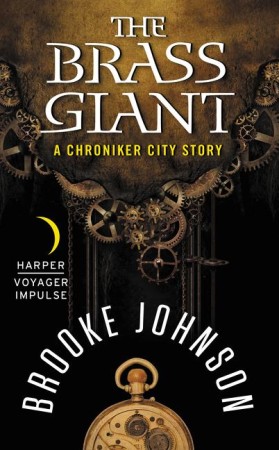 Sometimes, even the most unlikely person can change the world

Seventeen-year-old Petra Wade, self-taught clockwork engineer, wants nothing more than to become a certified member of the Guild, an impossible dream for a lowly shop girl. Still, she refuses to give up, tinkering with any machine she can get her hands on, in between working and babysitting her foster siblings.

When Emmerich Goss—handsome, privileged, and newly recruited into the Guild—needs help designing a new clockwork system for a top-secret automaton, it seems Petra has finally found the opportunity she's been waiting for. But if her involvement on the project is discovered, Emmerich will be marked for treason, and a far more dire fate would await Petra.

Working together in secret, they build the clockwork giant, but as the deadline for its completion nears, Petra discovers a sinister conspiracy from within the Guild council … and their automaton is just the beginning.

And yep, this is another case of "favourite author with a new book". This time, it's for Aliette de Bodard's upcoming novel which is one of my highly anticipated books of the year. AND LOOK AT THIS COVER: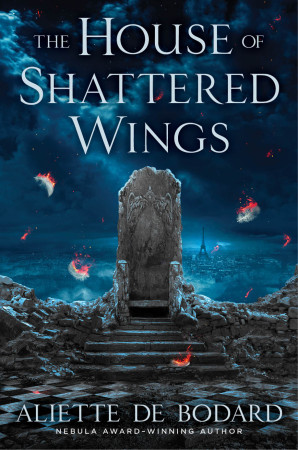 In the late Twentieth Century, the streets of Paris are lined with haunted ruins. The Great Magicians' War left a trail of devastation in its wake. The Grand Magasins have been reduced to piles of debris, Notre-Dame is a burnt-out shell, and the Seine has turned black with ashes and rubble and the remnants of the spells that tore the city apart. But those that survived still retain their irrepressible appetite for novelty and distraction, and The Great Houses still vie for dominion over France's once grand capital.

Once the most powerful and formidable, House Silverspires now lies in disarray. Its magic is ailing; its founder, Morningstar, has been missing for decades; and now something from the shadows stalks its people inside their very own walls.

Within the House, three very different people must come together: a naive but powerful Fallen angel; an alchemist with a self-destructive addiction; and a resentful young man wielding spells of unknown origin. They may be Silverspires' salvation—or the architects of its last, irreversible fall. And if Silverspires falls, so may the city itself.

And finally, this week I reviewed The Glass Sentence and I loved it very much. I am now SO ready for its sequel: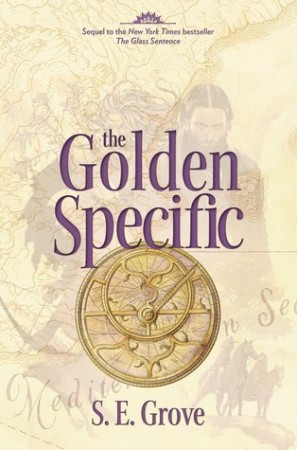 It is the summer of 1892, one year since Sophia Tims and her friend Theo embarked upon the dangerous adventure that rewrote the map of the world. Since their return home to Boston, she has continued searching for clues to her parents' disappearance, combing archives and libraries, grasping at even the most slender leads. Theo has apprenticed himself to an explorer in order to follow those leads across the country—but one after another proves to be a dead end.

Then Sophia discovers that a crucial piece of the puzzle exists in a foreign Age. At the same time, Theo discovers that his old life outside the law threatens to destroy the new one he has built with Sophia and her uncle Shadrack. What he and Sophia do not know is that their separate discoveries are intertwined, and that one remarkable person is part of both.

There is a city that holds all of the answers—but it cannot be found on any map. Surrounded by plague, it can only be reached by a journey through darkness and chaos, which is at the same time the plague's cure: The Golden Specific.

On Thea's Radar:
First up on my radar this week is an AWESOME looking book I received from the publisher in the UK. I love the cover and the synopsis and cannot wait to read it!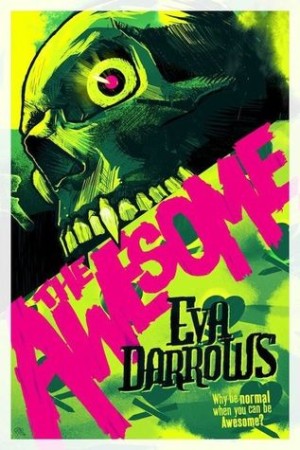 Seventeen-year-old Maggie Cunningham is tough, smart, and sassy. She's also not like other girls her age, but then, who would be when the family business is monster hunting? Combat boots, ratty hooded sweatshirts, and hair worn short so nothing with claws can get a grip, Maggie's concerns in life slant more toward survival than fashion or boys. Which presents a problem when Maggie's mother informs Maggie that she can't get her journeyman's license for hunting until she loses her virginity.

Something about virgin blood turning vampires into pointy rage monsters. Blood and gore and insides being on the outside and all that.

Maggie's battled ghosts and goblins and her fair share of house brownies, but finding herself a boy – fitting in with her peers – proves a much more daunting task than any monster hunt. Did you know normal girls don't stuff their bras with holy water balloons? Nor do they carry wooden stakes in their waistbands. And they care about things like "matching" and "footwear." Of course, they also can't clean a gun blindfolded, shoot a crossbow, or exorcise ghosts from a house. Which means they're lame and Maggie's not. Because Maggie's awesome. The Awesome, in fact. Just ask her. She'd be more than happy to tell you.

After she finds herself a date.

I also received a copy of this book in the mail, and I'm very excited to read it. I mean, alien quantum intelligence gone wrong? What's not to love.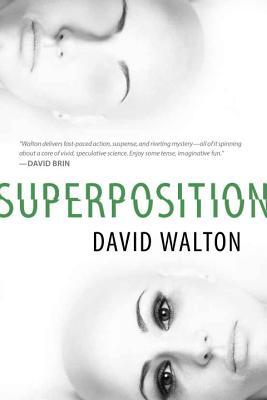 Jacob Kelley's family is turned upside down when an old friend turns up, waving a gun and babbling about an alien quantum intelligence. The mystery deepens when the friend is found dead in an underground bunker…apparently murdered the night before he appeared at Jacob's house. Jacob is arrested for the murder and put on trial.

As the details of the crime slowly come to light, the weave of reality becomes ever more tangled, twisted by a miraculous new technology and a quantum creature unconstrained by the normal limits of space and matter. With the help of his daughter, Alessandra, Jacob must find the true murderer before the creature destroys his family and everything he loves.

Next up on the radar, yet another book received in the mail! And it looks adorable.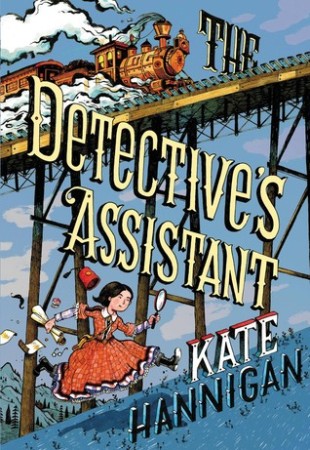 The incredible tale of America's first ever female detective and her spirited niece!

Eleven-year-old Nell Warne arrives on her aunt's doorstep lugging a heavy sack of sorrows. If her Aunt Kate rejects her, it's the miserable Home for the Friendless.

Luckily, canny Nell makes herself indispensable to Aunt Kate…and not just by helping out with household chores. For Aunt Kate is the first-ever female detective employed by the legendary Pinkerton Detective Agency. And Nell has a knack for the kind of close listening and bold action that made Pinkerton detectives famous in Civil War-era America. With huge, nation-changing events simmering in the background, Nell uses skills new and old to uncover truths about her past and solve mysteries in the present.

Based on the extraordinary true story of Kate Warne, this fast-paced adventure recounts feats of daring and danger…including saving the life of Abraham Lincoln!

This next book both looks and sounds phenomenal.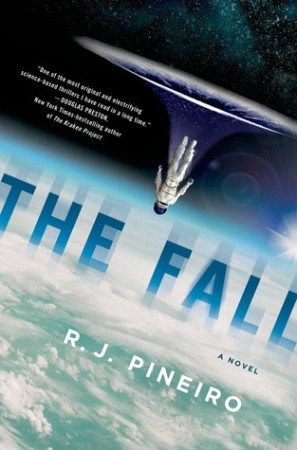 In R. J. Pineiro's The Fall, a sci-fi thriller, a man jumps from the upper-most reaches of the atmosphere and vanishes, ending up on an alternate Earth where he died five years earlier.

Jack Taylor has always been an adrenaline junkie. As a federal contractor—he does dangerous jobs for the government that fall out of the realm of the SEALS and the Marines. And this next job is right up his alley. Jack has been assigned to test an orbital jump and if it works, the United States government will have a new strategy against enemy countries.

Despite Jack's soaring career, his personal life is in shambles. He and his wife Angela are both workaholics and are on the verge of getting a divorce. But the night before his jump, Jack and Angela begin to rekindle their romance and their relationship holds promise for repair. Then comes the day of Jack's big jump. He doesn't burn up like some predicted—instead, he hits the speed of sound and disappears.

Jack wakes up in an alternate universe. One where he died during a mission five years earlier and where Angela is still madly in love with him. But in this world, his boss, Pete, has turned to the dark side, is working against him, and the government is now on his tail. Jack must return to his own world but the only way for him to do that is to perform another orbital jump. This time is more difficult though—no one wants to see him go.

Jack's adrenaline is contagious—The Fall will keep readers on the edges of their seats, waiting to find out what crazy stunt Jack will perform next and to learn the fate of this charming, daredevil hero.

In in a science fiction mood, if you couldn't tell…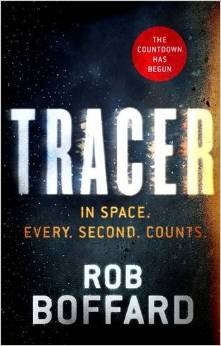 IN SPACE

EVERY. SECOND. COUNTS.

Our planet is in ruins. Three hundred miles above its scarred surface orbits Outer Earth: a space station with a million souls on board. They are all that remain of the human race.

Darnell is the head of the station's biotech lab. He's also a man with dark secrets. And he has ambitions for Outer Earth that no one will see coming.

Prakesh is a scientist, and he has no idea what his boss Darnell is capable of. He'll have to move fast if he doesn't want to end up dead.

And then there's Riley. She's a tracer – a courier. For her, speed is everything. But with her latest cargo, she's taken on more than she bargained for.

A chilling conspiracy connects them all.

The countdown has begun for Outer Earth – and for mankind.

And last but not least, one of my very favorite authors has a new book: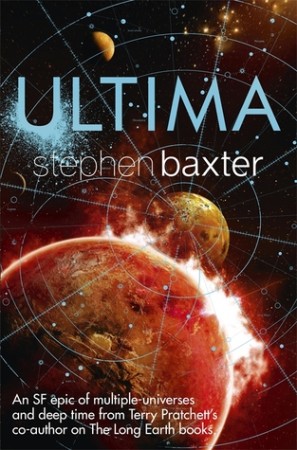 Fresh from his latest collaboration with Terry Pratchett on the Long Earth sequence Stephen Baxter now returns to the mysteries and challanges first hinted at in his acclaimed novel PROXIMA.

In PROXIMA we discovered ancient alien artifacts on the planet of Per Ardua – hatches that allowed us to step across light years of space as if we were stepping into another room. The universe opened up to us. Now in ULTIMA the consequences of this new freedom make themselves felt. And we discover that there are minds in the universe that are billions of years old and they have a plan for us. For some of us. But as we learn the true nature of the universe we also discover that we have countless pasts all meeting in this present and that our future is terrifyingly finite. It's time for us to fight to take back control.

This is grand scale, big idea SF of the best possible sort. It is set to build on the massive success of PROXIMA and define Stephen Baxter's work going forward.

And that's it from us! What books do you have on YOUR radar?