"On The Smugglers' Radar" is a feature for books that have caught our eye: books we have heard of via other bloggers, directly from publishers, and/or from our regular incursions into the Amazon jungle. Thus, the Smugglers' Radar was born. Because we want far more books than we can possibly buy or review (what else is new?), we thought we would make the Smugglers' Radar into a weekly feature – so YOU can tell us which books you have on your radar as well!
On Ana's Radar:
Halloween Week is around the corner and one of the books we will be featuring is the one by Courtney Alameda (with an awesome giveaway that includes a Samsung Nook and an ARC of Shutter):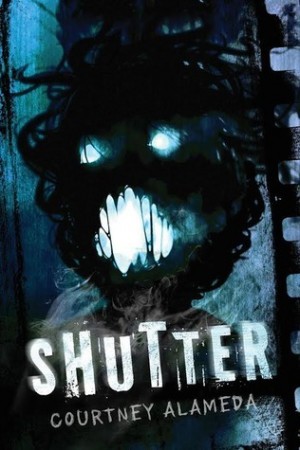 Horror has a new name: introducing Courtney Alameda.

Micheline Helsing is a tetrachromat—a girl who sees the auras of the undead in a prismatic spectrum. As one of the last descendants of the Van Helsing lineage, she has trained since childhood to destroy monsters both corporeal and spiritual: the corporeal undead go down by the bullet, the spiritual undead by the lens. With an analog SLR camera as her best weapon, Micheline exorcises ghosts by capturing their spiritual energy on film. She's aided by her crew: Oliver, a techno-whiz and the boy who developed her camera's technology; Jude, who can predict death; and Ryder, the boy Micheline has known and loved forever.

When a routine ghost hunt goes awry, Micheline and the boys are infected with a curse known as a soulchain. As the ghostly chains spread through their bodies, Micheline learns that if she doesn't exorcise her entity in seven days or less, she and her friends will die. Now pursued as a renegade agent by her monster-hunting father, Leonard Helsing, she must track and destroy an entity more powerful than anything she's faced before . . . or die trying.

Lock, stock, and lens, she's in for one hell of a week.

Small Beer Press announced their upcoming 2015 titles and one of them is The Entropy of Bones, which sounds really good: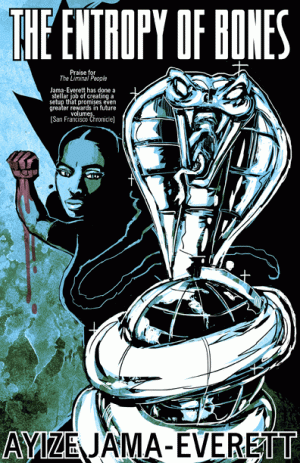 Chabi doesn't realize her martial arts master may not be on the side of the gods.

She does know he's changed her from being an almost invisible kid to one that anyone — or at least anyone smart — should pay attention to.

But attention from the wrong people can mean more trouble than even she can handle.

I am always up for a good fairytale retelling and this one looks really good, and I love the cover: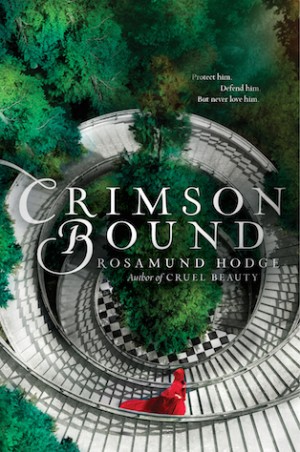 When Rachelle was fifteen she was good—apprenticed to her aunt and in training to protect her village from dark magic. But she was also reckless— straying from the forest path in search of a way to free her world from the threat of eternal darkness. After an illicit meeting goes dreadfully wrong, Rachelle is forced to make a terrible choice that binds her to the very evil she had hoped to defeat.

Three years later, Rachelle has given her life to serving the realm, fighting deadly creatures in an effort to atone. When the king orders her to guard his son Armand—the man she hates most—Rachelle forces Armand to help her find the legendary sword that might save their world. As the two become unexpected allies, they uncover far-reaching conspiracies, hidden magic, and a love that may be their undoing. In a palace built on unbelievable wealth and dangerous secrets, can Rachelle discover the truth and stop the fall of endless night?

Inspired by the classic fairy tale Little Red Riding Hood, Crimson Bound is an exhilarating tale of darkness, love, and redemption.

Another awesome-sounding title from Small Beer Press: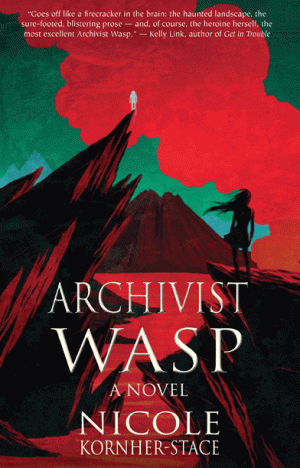 A postapocalyptic ghosthunter escapes her dire fate by joining the ghost of a supersoldier on his quest to the underworld.

Wasp's job is simple. Hunt ghosts. And every year she has to fight to remain Archivist. Desperate and alone, she strikes a bargain with the ghost of a supersoldier. She will go with him on his underworld hunt for the long-long ghost of his partner and in exchange she will find out more about his pre-apocalyptic world than any Archivist before her. And there is much to know. After all, Archivists are marked from birth to do the holy work of a goddess. They're chosen. They're special. Or so they've been told for four hundred years.

Archivist Wasp fears she is not the chosen one, that she won't survive the trip to the underworld, that the brutal life she has escaped might be better than where she is going. There is only one way to find out.

OMG A FOLLOW UP NOVEL TO THE EVOLUTION OF CALPURNIA TATE! <3 <3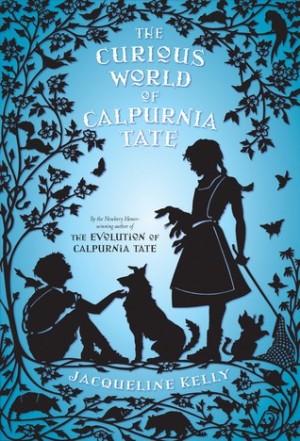 Callie Vee, Travis, Granddaddy, and the whole Tate clan are back in this charming follow-up to Newbery Honor–winner The Evolution of Calpurnia Tate.

Callie's younger brother Travis keeps bringing home strays. And Callie has her hands full keeping the animals—Travis included—away from her mother's critical eye.

When a storm blows change into town in the form of a visiting veterinarian, Callie discovers a life and a vocation she desperately wants. But with societal expectations as they are, she will need all her wits and courage to realize her dreams.

Whether it's wrangling a rogue armadillo or stray dog, a guileless younger brother or standoffish cousin, the trials and tribulations of Callie Vee will have readers cheering for this most endearing heroine.

On Thea's Radar:
On this edition of Thea's Radar: Books I Really Really Want to Read Right NOW. (And all of them are out or coming out soon!) First up, an exploration of Wonder Woman's origins. Yes, please.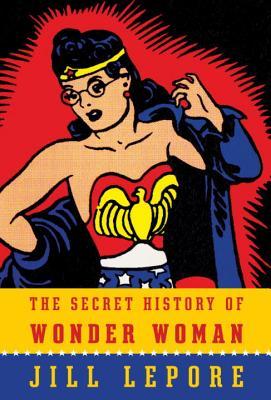 A riveting work of historical detection revealing that the origin of one of the world's most iconic superheroes hides within it a fascinating family story—and a crucial history of twentieth-century feminism

Wonder Woman, created in 1941, is the most popular female superhero of all time. Aside from Superman and Batman, no superhero has lasted as long or commanded so vast and wildly passionate a following. Like every other superhero, Wonder Woman has a secret identity. Unlike every other superhero, she has also has a secret history.

Harvard historian and New Yorker staff writer Jill Lepore has uncovered an astonishing trove of documents, including the never-before-seen private papers of William Moulton Marston, Wonder Woman's creator. Beginning in his undergraduate years at Harvard, Marston was influenced by early suffragists and feminists, starting with Emmeline Pankhurst, who was banned from speaking on campus in 1911, when Marston was a freshman. In the 1920s, Marston and his wife, Sadie Elizabeth Holloway, brought into their home Olive Byrne, the niece of Margaret Sanger, one of the most influential feminists of the twentieth century. The Marston family story is a tale of drama, intrigue, and irony. In the 1930s, Marston and Byrne wrote a regular column for Family Circle celebrating conventional family life, even as they themselves pursued lives of extraordinary nonconformity. Marston, internationally known as an expert on truth—he invented the lie detector test—lived a life of secrets, only to spill them on the pages of Wonder Woman.

The Secret History of Wonder Woman is a tour de force of intellectual and cultural history. Wonder Woman, Lepore argues, is the missing link in the history of the struggle for women's rights—a chain of events that begins with the women's suffrage campaigns of the early 1900s and ends with the troubled place of feminism a century later.

Of course, there's a new Stephen King novel. Gonna have to check that out, obviously.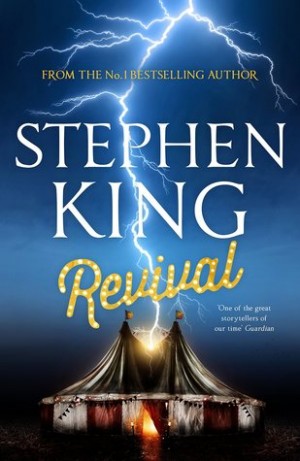 In a small New England town, in the early 60s, a shadow falls over a small boy playing with his toy soldiers. Jamie Morton looks up to see a striking man, the new minister. Charles Jacobs, along with his beautiful wife, will transform the local church. The men and boys are all a bit in love with Mrs Jacobs; the women and girls – including Jamie's mother and beloved sister – feel the same about Reverend Jacobs. With Jamie, the Reverend shares a deeper bond, based on their fascination with simple experiments in electricity.

Then tragedy strikes the Jacobs family, the preacher curses God, mocking all religious belief, and is banished from the shocked town.

Jamie has demons of his own. In his mid-thirties, he is living a nomadic lifestyle of bar-band rock and roll. Addicted to heroin, stranded, desperate, he sees Jacobs again – a showman on stage, creating dazzling 'portraits in lightning' – and their meeting has profound consequences for both men. Their bond becomes a pact beyond even the Devil's devising, and Jamie discovers that revival has many meanings. Because for every cure there is a price . . .

This rich and disturbing novel spans five decades on its way to the most terrifying conclusion Stephen King has ever written. It's a masterpiece from King, in the great American tradition of Nathaniel Hawthorne and Edgar Allan Poe.

I wasn't a fan of Across the Universe, but I'm interested in giving Beth Revis another shot – and this book, with a title cribbed from Walt Whitman (and/or that Twilight Zone episode) seems like a perfect place to start.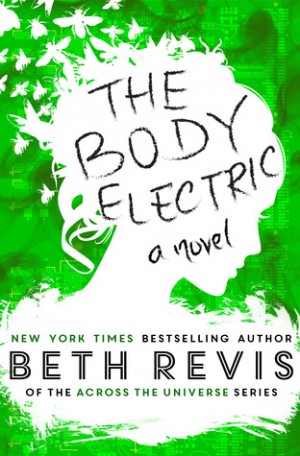 The future world is at peace.

Ella Shepherd has dedicated her life to using her unique gift—the ability to enter people's dreams and memories using technology developed by her mother—to help others relive their happy memories.

But not all is at it seems.

Ella starts seeing impossible things—images of her dead father, warnings of who she cannot trust. Her government recruits her to spy on a rebel group, using her ability to experience—and influence—the memories of traitors. But the leader of the rebels claims they used to be in love—even though Ella's never met him before in her life. Which can only mean one thing…

Someone's altered her memory.

Ella's gift is enough to overthrow a corrupt government or crush a growing rebel group. She is the key to stopping a war she didn't even know was happening. But if someone else has been inside Ella's head, she cannot trust her own memories, thoughts, or feelings.

So who can she trust?

When looking up panels for the upcoming INSPIRE! Toronto International Book Fair, I saw William Gibson's name come up – talking about this book. I'm always intrigued (but left vaguely dissatisfied) with Gibson's work… maybe this book will shake that track record?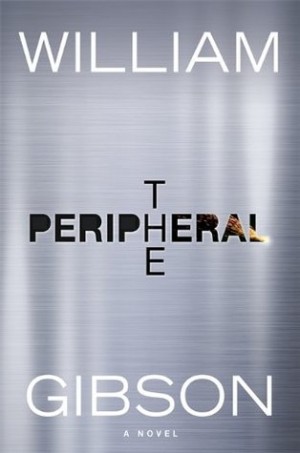 William Gibson returns with his first novel since 2010's New York Times–bestselling Zero History.

Where Flynne and her brother, Burton, live, jobs outside the drug business are rare. Fortunately, Burton has his veteran's benefits, for neural damage he suffered from implants during his time in the USMC's elite Haptic Recon force. Then one night Burton has to go out, but there's a job he's supposed to do—a job Flynne didn't know he had. Beta-testing part of a new game, he tells her. The job seems to be simple: work a perimeter around the image of a tower building. Little buglike things turn up. He's supposed to get in their way, edge them back. That's all there is to it. He's offering Flynne a good price to take over for him. What she sees, though, isn't what Burton told her to expect. It might be a game, but it might also be murder.

This literary SFF novel sounds like it could be fantastic… or terrible. I'm hoping for fantastic.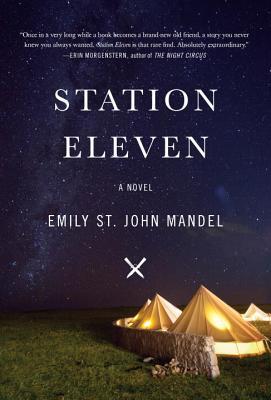 An audacious, darkly glittering novel about art, fame, and ambition set in the eerie days of civilization's collapse, from the author of three highly acclaimed previous novels.

One snowy night a famous Hollywood actor slumps over and dies onstage during a production of King Lear. Hours later, the world as we know it begins to dissolve. Moving back and forth in time-from the actor's early days as a film star to fifteen years in the future, when a theater troupe known as the Traveling Symphony roams the wasteland of what remains-this suspenseful, elegiac, spellbinding novel charts the strange twists of fate that connect five people: the actor, the man who tried to save him, the actor's first wife, his oldest friend, and a young actress with the Traveling Symphony, caught in the crosshairs of a dangerous self-proclaimed prophet. Sometimes terrifying, sometimes tender, Station Eleven tells a story about the relationships that sustain us, the ephemeral nature of fame, and the beauty of the world as we know it.

And that's it from us! What books are on YOUR radar?