Hello everyone and Happy Sunday! Let's get down to business.
Support Dear Author:
You may have heard recently that publisher Ellora's Cave filed a defamation lawsuit against Dear Author and Jane Litte. If you, like us, are interested in supporting Dear Author, you can contribute to The Dear Author Jane Litte Legal Defense Fund, managed and established by Sarah Wendell of Smart Bitches, Trashy Books.
The Dear Author Jane Litte Legal Defense Fund will be run through Go Fund Me, and contributions can be anonymous. Donor information will not be revealed, and if the defense case can be completed for less than $20,000.00, the fund manager will attempt to refund donor money through GoFundMe's refund options.
All funds, minus the fees charged by GoFundMe, will be used for Jane's and Dear Author Media's legal defense. Any funds that are left over when the suit is finished will be donated to the Society of Professional Journalists Legal Defense Fund.
If you're interested, spread the word and make your bit.ly/help-jane-fund.
This Week on The Book Smugglers:
On Monday, we kick off the week with an Inspirations & Influences post from S.L. Huang, the debut author on Book Smugglers Publishing's inaugural list! S.L. Huang will be talking about subversive themes in her Beauty and the Beast/Red Riding Hood-inspired fairy tale, Hunting Monsters.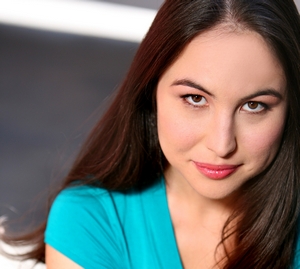 On Tuesday, we are THRILLED to publish BSP's very first short story, Hunting Monsters, in full (and for free) on this blog!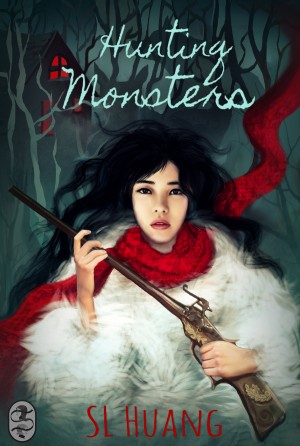 Wednesday, Thea takes over with a review of Razor's Edge by Martha Wells – a glorious Star Wars novel and the first in the Empire and Rebellion arc.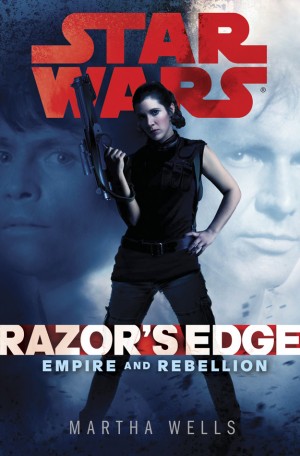 On Thursday, Ana reviews Glory O'Brien's History of the Future by A.S. King. Plus, we host a cover reveal for None of the Above by Ilene Wong.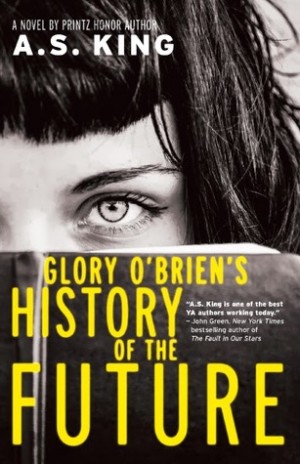 Friday, we close out the week with Ana's review of Lagoon by Nnedi Okorafor, and Thea is over at Kirkus with a review of Broken Monsters by Lauren Beukes.
And that's it from us! Until tomorrow, we remain…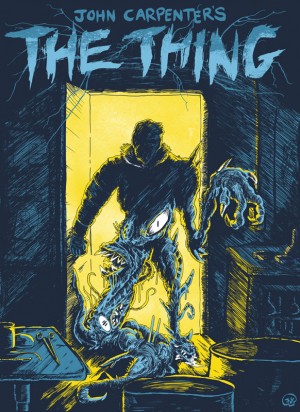 John Carpenter's THE THING by Pizza Party Printing
~ Your friendly neighborhood Book Smugglers