"On The Smugglers' Radar" is a feature for books that have caught our eye: books we have heard of via other bloggers, directly from publishers, and/or from our regular incursions into the Amazon jungle. Thus, the Smugglers' Radar was born. Because we want far more books than we can possibly buy or review (what else is new?), we thought we would make the Smugglers' Radar into a weekly feature – so YOU can tell us which books you have on your radar as well!
On Ana's Radar:
Was browsing Goodreads for books to read for Old School Wednesdays and saw this one by Nina Kiriki Hoffman that I really want to read: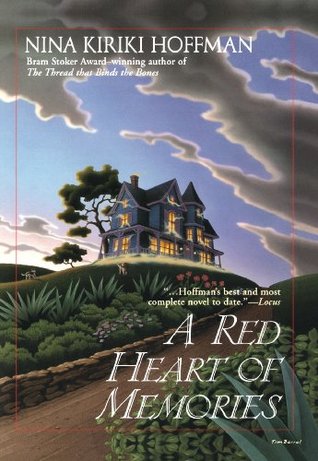 From Bram Stoker Award winner and Nebula and World Fantasy Awards finalist Nina Kiriki Hoffman comes a novel of two young people who live outside ordinary reality-and who are about to discover life's extraordinary possibilities…

"A constant pleasure to read. Hoffman's best and most complete novel to date."-Locus

"Hoffman reworks a familiar outline with fresh remarkable ideas and considerable flair."-Kirkus Reviews

"An engaging tale, told with great skill, full of fascinating characters."-The Davis Enterprise

Daniel Polansky's next book has a cover – I keep hearing his name whispered (ok, not really whispered) by quite a few folks I know so I am curious (and I just bought his first book):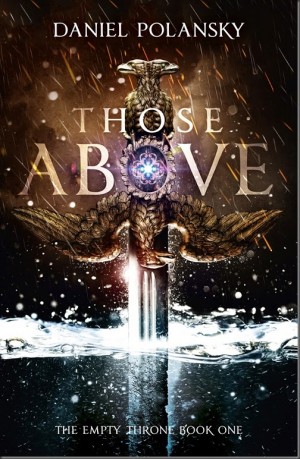 Amazing covers are like catnip to me, so when I saw this one over at Tor.com, I immediately wanted this book with all my heart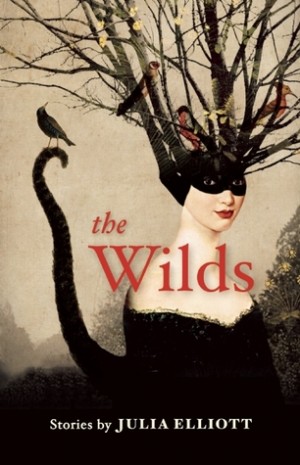 At an obscure South Carolina nursing home, a lost world reemerges as a disabled elderly woman undergoes newfangled brain-restoration procedures and begins to explore her environment with the assistance of strap-on robot legs. At a deluxe medical spa on a nameless Caribbean island, a middle-aged woman hopes to revitalize her fading youth with grotesque rejuvenating therapies that combine cutting-edge medical technologies with holistic approaches and the pseudo-religious dogma of Zen-infused self-help.

And in a rinky-dink mill town, an adolescent girl is unexpectedly inspired by the ravings and miraculous levitation of her fundamentalist friend's weird grandmother. These are only a few of the scenarios readers encounter in Julia Elliott's debut collection, The Wilds. In these genre-bending stories, teetering between the ridiculous and the sublime, Elliott's language-driven fiction uses outlandish tropes to capture poignant moments in her humble characters' lives. Without abandoning the tenets of classic storytelling, Elliott revels in lush lyricism, dark humor, and experimental play.

A conversation on Twitter with some of our buddies led me to finally, FINALLY, get this novel by Courtney Milan. I plan on reading it soon: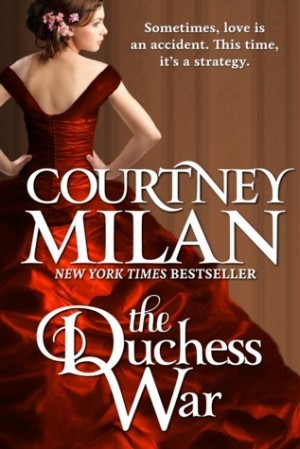 Miss Minerva Lane is a quiet, bespectacled wallflower, and she wants to keep it that way. After all, the last time she was the center of attention, it ended badly-so badly that she changed her name to escape her scandalous past. Wallflowers may not be the prettiest of blooms, but at least they don't get trampled.

So when a handsome duke comes to town, the last thing she wants is his attention. But that is precisely what she gets. Because Robert Blaisdell, the Duke of Clermont, is not fooled. When Minnie figures out what he's up to, he realizes there is more to her than her spectacles and her quiet ways. And he's determined to lay her every secret bare before she can discover his. But this time, one shy miss may prove to be more than his match…

On Thea's Radar:
In my mailbox this week, I received the sequel to one of the most hyped books from 2013. I was mildly entertained by The Bone Season, so I think I'll give this book a try.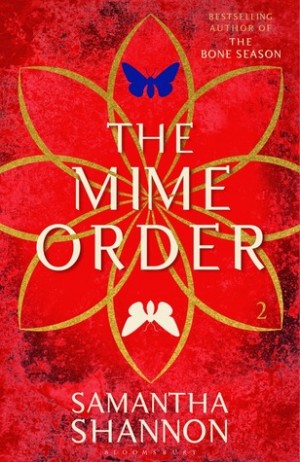 Paige Mahoney has escaped the brutal penal colony of Sheol I, but her problems have only just begun: many of the fugitives are still missing and she is the most wanted person in London.

As Scion turns its all-seeing eye on Paige, the mime-lords and mime-queens of the city's gangs are invited to a rare meeting of the Unnatural Assembly. Jaxon Hall and his Seven Seals prepare to take center stage, but there are bitter fault lines running through the clairvoyant community and dark secrets around every corner.

Then the Rephaim begin crawling out from the shadows. But where is Warden? Paige must keep moving, from Seven Dials to Grub Street to the secret catacombs of Camden, until the fate of the underworld can be decided. Will Paige know who to trust? The hunt for the dreamwalker is on.

Next up on my list, another ARC in the mail – this one a YA thriller that looks like it could be fun.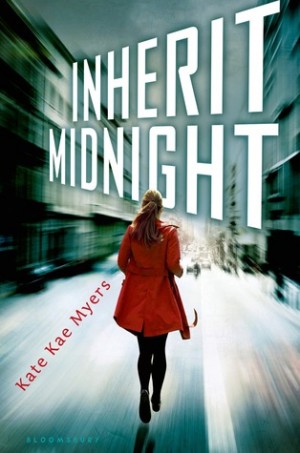 The Competition:

Outlandishly wealthy Grandmother VanDemere has decided to leave her vast fortune to the family member who proves him or herself worthiest-by solving puzzles and riddles on a whirlwind race around the globe, from the mines of Venezuela to the castles of Scotland. There will be eight competitors, three continents . . . and a prize worth millions.

The Players:

Seventeen-year-old Avery is the black sheep of the VanDemere clan, the ostracized illegitimate daughter. Finally, she has a chance to prove herself . . . and to discover the truth about her long-lost mother.

Marshall might be Avery's uncle, but there's no love lost between the two of them. He's her main competition, and he'll do anything to win-including betray his own children.

Riley is the handsome son of Grandmother VanDemere's lawyer. As the game progresses, Avery falls hard for Riley. Suddenly, losing the game might mean losing him, too.

As the competition takes treacherous turns, it becomes clear there can only be one victor. Who can Avery truly trust? And is winning worth her life?

Classic dystopian cyberpunk, back in print (and in e-)? Ok, I'll give it a shot.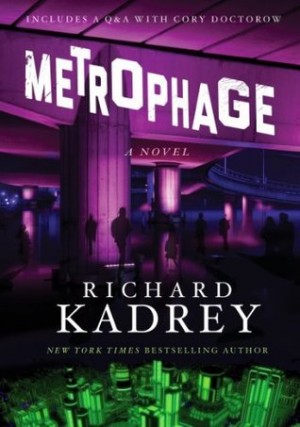 Welcome to Los Angeles…where anger, hunger and disease run rampant, and life and hope are strictly rationed. This is Jonny's world. He's a street-wise hustler, a black-market dealer in drugs that heal the body and cool the mind. All he cares about is his own survival. Until a strange plague turns L.A. into a city of death–and Jonny is forced to put everything on the line to find the cure. If it can be found on earth…

Finally, last book in the mail this weekend – looks like a ton of other SFF/dystopian YA out there, but sounds like it could be good? I'll give it a whirl.
The Jewel means wealth. The Jewel means beauty. The Jewel means royalty. But for girls like Violet, the Jewel means servitude. Not just any kind of servitude. Violet, born and raised in the Marsh, has been trained as a surrogate for the royalty—because in the Jewel the only thing more important than opulence is offspring.

Purchased at the surrogacy auction by the Duchess of the Lake and greeted with a slap to the face, Violet (now known only as #197) quickly learns of the brutal truths that lie beneath the Jewel's glittering facade: the cruelty, backstabbing, and hidden violence that have become the royal way of life.

Violet must accept the ugly realities of her existence… and try to stay alive. But then a forbidden romance erupts between Violet and a handsome gentleman hired as a companion to the Duchess's petulant niece. Though his presence makes life in the Jewel a bit brighter, the consequences of their illicit relationship will cost them both more than they bargained for.

And that's it from us! What books do you have on YOUR radar?