"On The Smugglers' Radar" is a feature for books that have caught our eye: books we have heard of via other bloggers, directly from publishers, and/or from our regular incursions into the Amazon jungle. Thus, the Smugglers' Radar was born. Because we want far more books than we can possibly buy or review (what else is new?), we thought we would make the Smugglers' Radar into a weekly feature – so YOU can tell us which books you have on your radar as well!
On Ana's Radar:
Look at this awesomeness coming out GOD KNOWS WHEN BUT IT SOUNDS AMAZING AND I WANT IT: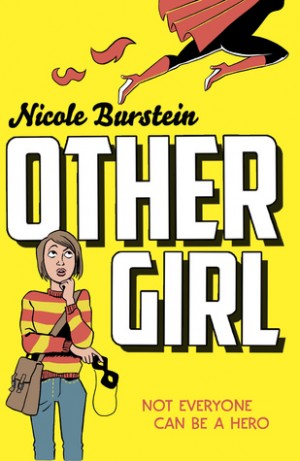 Louise and Erica have been best friends since forever. They're closer than sisters and depend on each other for almost everything. Just one problem: Erica has superpowers.

When Erica isn't doing loop-the-loops in the sky or burning things with her heat pulse powers, she needs Louise to hold her non-super life together. After all, the girls still have homework, parents and boys to figure out. But being a superhero's BFF is not easy, especially as trouble has a way of seeking them out. Soon Louise discovers that Erica might be able to survive explosions and fly faster than a speeding bullet, but she can't win every fight by herself.

Life isn't a comic book – it's even crazier than that.

Hummm a twist on Beauty and the Beast in which the girl is the Beast? Colour me cautiously intrigued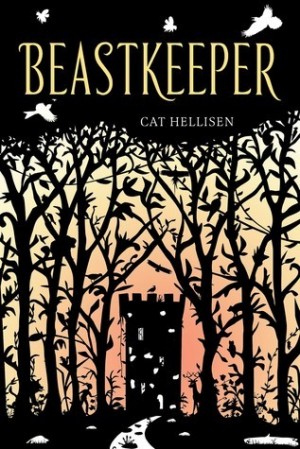 Sarah has always been on the move. Her mother hates the cold, so every few months her parents pack their bags and drag her off after the sun. She's grown up lonely and longing for magic. She doesn't know that it's magic her parents are running from.

When Sarah's mother walks out on their family, all the strange old magic they have tried to hide from comes rising into their mundane world. Her father begins to change into something wild and beastly, but before his transformation is complete, he takes Sarah to her grandparents—people she has never met, didn't even know were still alive.

Deep in the forest, in a crumbling ruin of a castle, Sarah begins to untangle the layers of curses affecting her family bloodlines, until she discovers that the curse has carried over to her, too. The day she falls in love for the first time, Sarah will transform into a beast . . . unless she can figure out a way to break the curse forever.

Girl going on a quest – sounds bit generic but I am also cautiously intrigued by this one: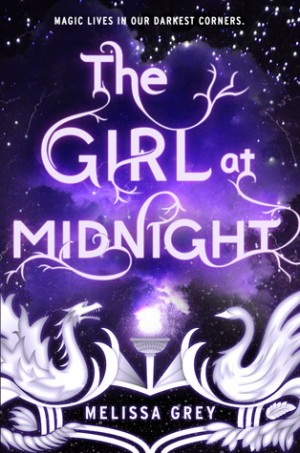 For readers of Cassandra Clare's City of Bones and Leigh Bardugo's Shadow and Bone, The Girl at Midnight is the story of a modern girl caught in an ancient war.

Beneath the streets of New York City live the Avicen, an ancient race of people with feathers for hair and magic running through their veins. Age-old enchantments keep them hidden from humans. All but one. Echo is a runaway pickpocket who survives by selling stolen treasures on the black market, and the Avicen are the only family she's ever known.

Echo is clever and daring, and at times she can be brash, but above all else she's fiercely loyal. So when a centuries-old war crests on the borders of her home, she decides it's time to act.

Legend has it that there is a way to end the conflict once and for all: find the Firebird, a mythical entity believed to possess power the likes of which the world has never seen. It will be no easy task, but if life as a thief has taught Echo anything, it's how to hunt down what she wants . . . and how to take it.

But some jobs aren't as straightforward as they seem. And this one might just set the world on fire.

Speaking of fairytale retellings, here is another one that looks wonderful: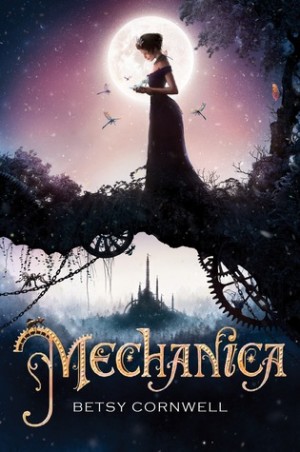 Ash by Malinda Lo meets Marissa Meyer's Cinder: A YA retelling of Cinderella about an indomitable inventor-mechanic who finds her prince but realizes she doesn't want a fairy tale happy ending after all. Fans of Libba Bray's The Diviners and Cassandra Clare's Clockwork Angel will find much to love here.

Nicolette's awful stepsisters call her "Mechanica" to demean her, but the nickname fits: she learned to be an inventor at her mother's knee. Her mom is gone now, though, and the Steps have pushed her into a life of dreary servitude. When she discovers a secret workshop in the cellar on her sixteenth birthday—and befriends Jules, a tiny magical metal horse—Nicolette starts to imagine a new life for herself. And the timing may be perfect: There's a technological exposition and a royal ball on the horizon. Determined to invent her own happily-ever-after, Mechanica seeks to wow the prince and eager entrepreneurs alike.

This next one has been pitched as WAIT FOR IT: a YA Eternal Sunshine of the Spotless Mind. YES, I'D LIKE TO READ THAT: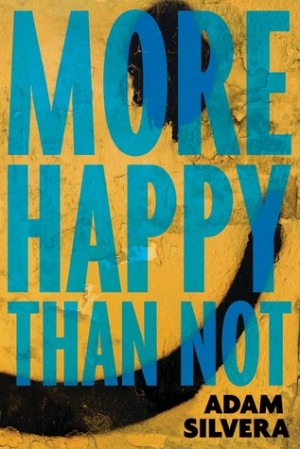 When it first gets announced, the Leteo Institute's memory-alteration procedure seems too good to be true to Aaron Soto – miracle cure-alls don't tend to pop up in the Bronx projects. Aaron can't forget how he's grown up poor, how his friends all seem to shrug him off, and how his father committed suicide in their one bedroom apartment. He has the support of his patient girlfriend, if not necessarily his distant brother and overworked mother, but it's not enough.

Then Thomas shows up. He doesn't mind Aaron's obsession over the Scorpius Hawthorne books and has a sweet movie set-up on his roof. There are nicknames. Aaron's not only able to be himself, but happiness feels easy with Thomas. The love Aaron discovers may cost him what's left of his life, but since Aaron can't suddenly stop being gay Leteo may be the only way out.

On Thea's Radar:
Radar time! First up, an ARC I received in the mail this week that looks awesome: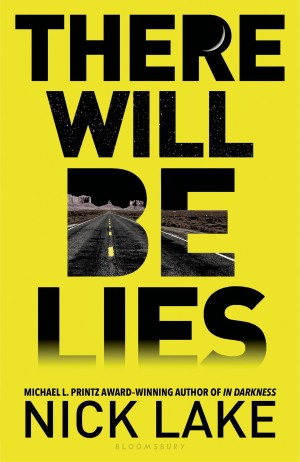 In four hours, Shelby Jane Cooper will be struck by a car.

Shortly after, she and her mother will leave the hospital and set out on a winding journey toward the Grand Canyon.

All Shelby knows is that they're running from dangers only her mother understands. And the further they travel, the more Shelby questions everything about her past—and her current reality. Forced to take advantage of the kindness of unsuspecting travelers, Shelby grapples with what's real, what isn't, and who she can trust . . . if anybody.

Award-winning author Nick Lake proves his skills as a master storyteller in this heart-pounding new novel. This emotionally charged thrill ride leads to a shocking ending that will have readers flipping back to the beginning.

Next up, an upcoming dragon book! It's been a while since I've read a book about dragons, so I'm eager to give this one a whirl.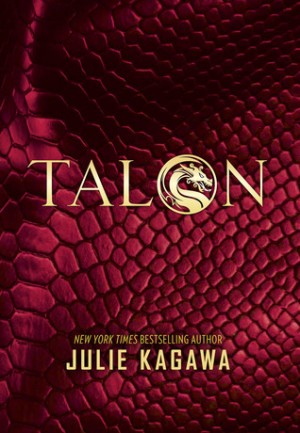 Long ago, dragons were hunted to near extinction by the Order of St. George, a legendary society of dragon slayers. Hiding in human form and growing their numbers in secret, the dragons of Talon have become strong and cunning, and they're positioned to take over the world with humans none the wiser.

Ember and Dante Hill are the only sister and brother known to dragonkind. Trained to infiltrate society, Ember wants to live the teen experience and enjoy a summer of freedom before taking her destined place in Talon. But destiny is a matter of perspective, and a rogue dragon will soon challenge everything Ember has been taught. As Ember struggles to accept her future, she and her brother are hunted by the Order of St. George.

Soldier Garret Xavier Sebastian has a mission to seek and destroy all dragons, and Talon's newest recruits in particular. But he cannot kill unless he is certain he has found his prey: and nothing is certain about Ember Hill. Faced with Ember's bravery, confidence and all-too-human desires, Garret begins to question everything that the Order has ingrained in him: and what he might be willing to give up to find the truth about dragons.

Aaaaand since it's almost the season, why not a new zombie book, too? Even though the women kidnapped as motivation for heroes to save the world angle is grating…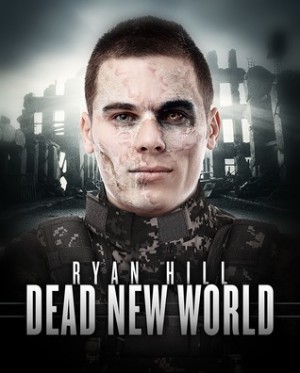 Zombies aren't mindless anymore.

Before the world fell into chaos, the undead existed only in the imagination. Now, more of them walk the earth than living. Zombies move about freely, while humans entomb themselves inside concrete barricades to stay alive.

All that, while the leader of a powerful cult – known only as Reverend – becomes the next threat to the rebuilding United States. Believing zombies to be God's latest creation, making humanity obsolete, he wants to give every man, woman, and child the chance to become one. With his combined army of humans and zombies, he may well get his wish.

Best friends Holt and Ambrose went up against the Reverend once. Holt lost a foot and a zombie bit Ambrose…though he survived the virus, only to become a human-zombie hybrid, reviled by the living and unwelcome among the dead. When the Reverend kidnaps the woman Holt loves, the race is on to save her from a fate worse than death.

Also, I had no idea Megan Crewe was coming out with a new book – a scifi book, at that!? WANT.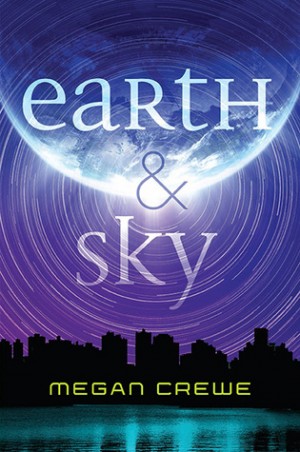 Seventeen-year-old Skylar has been haunted for as long as she can remember by fleeting yet powerful sensations that something is horribly wrong. But despite the panic attacks tormenting her, nothing ever happens, and Sky's beginning to think she's crazy. Then she meets a mysterious, otherworldly boy named Win and discovers the shocking truth her premonitions have tapped into: our world no longer belongs to us. For thousands of years, Earth has been at the mercy of alien scientists who care nothing for its inhabitants and are using us as the unwitting subjects of their time-manipulating experiments. Win belongs to a rebel faction seeking to put a stop to it, and he needs Skylar's help–but with each shift in the past, the very fabric of reality is unraveling, and soon there may be no Earth left to save.

Finally, this new book from Jen Nadol looks good – I enjoyed The Mark waaaaay back when, so will try to give this one a shot.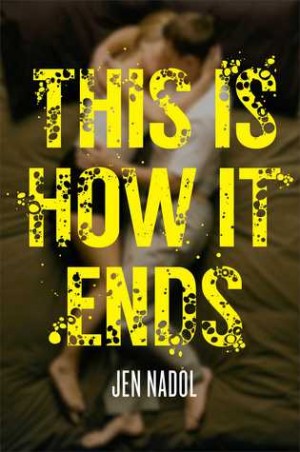 If you could see the future, would you want to? After the disturbing visions Riley and his friends see turn out to be more than hallucinations, fate takes a dangerous twist in this dark and suspenseful page-turner.

Riley and his friends are gearing up for their senior year by spending one last night hanging out in the woods, drinking a few beers, and playing Truth or Dare. But what starts out as a good time turns sinister when they find a mysterious pair of binoculars. Those who dare to look through them see strange visions, which they brush off as hallucinations. Why else would Riley see himself in bed with his best friend's girlfriend—a girl he's had a secret crush on for years?

In the weeks that follow, the visions begin to come true…including a gruesome murder. One of Riley's closest friends is now the prime suspect. But who is the murderer? Have Riley and his friends really seen the future through those mysterious binoculars? And what if they are powerless to change the course of events?

And that's it from us! What books do you have on YOUR radar?