"On The Smugglers' Radar" is a new feature for books that have caught our eye: books we heard of via other bloggers, directly from publishers, and/or from our regular incursions into the Amazon jungle. This is how the Smugglers' Radar was born, and because there are far too many books that we want than we can possibly buy or review (what else is new?) we thought we could make it into a weekly feature – so YOU can tell us which books you have on your radar as well!
On Ana's Radar:
I saw this coming from Solaris and I am really looking forward to reading it especially after reading and loving her previous book The Laurentine Spy. No blurb yet.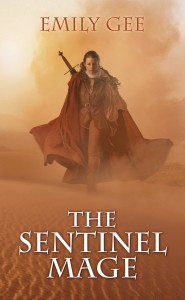 Then we have a couple of historicals – set in the late twenties. I like that era and am intrigued by these two: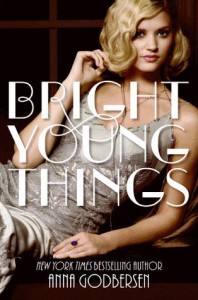 Bright Young Things is the first in an epic four-book series about three teenage girls finding their way in the glittering metropolis of New York City and the glamorous mansions of Long Island. It's 1929 and Letty Larkspur and Cordelia Grey have escaped their small Midwestern town to chase big dreams and even bigger secrets. In New York, they meet Astrid Donal, a flapper who has everything she could ever want, except for the one thing Letty and Cordelia have to offer—true friendship. Set in the dizzying summer before the market crash, against the vast lawns of the East End and on the blindingly lit stages of Broadway, the three girls will find romance, intrigue, and adventure.

Just as The Luxe books brought the Gilded Age to readers of Gossip Girl, Bright Young Things will bring the Jazz Age to bestselling author Anna Godbersen's devoted fans and to new readers alike.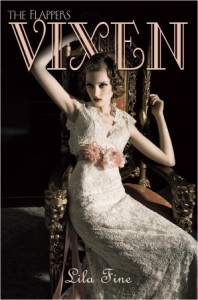 Set in Jazz Age Chicago, the first book, Vixen, follows 17-year-old socialite Gloria Carmody, who longs to be a flapper and is caught between her conservative fiancé and a sexy jazz musician.

OK, so. I know vampires have been done to death but curse me if I don't find the sound of this one quite entertaining and I LIKE the kick-ass look of girl:
The Van Helsing family has been hunting vampires for over one hundred years, but sixteen-year-old Daphne wishes her parents would take up an occupation that doesn't involve decapitating vamps for cash. All Daphne wants is to settle down in one place, attend an actual school, and finally find a BFF to go to the mall with. Instead, Daphne has resigned herself to a life of fast food, cheap motels and buying garlic in bulk.

But when the Van Helsings are called to a coastal town in Maine, Daphne's world is turned upside down. Not only do the Van Helsings find themselves hunting a terrifying new kind of vampire (one without fangs but with a taste for kindergarten cuisine), Daphne meets her first potential BF! The hitch? Her new crush is none other than Tyler Harker, AKA, the son of the rival slayer family.

What's a teen vampire slayer to do?

And lookie: a gothic novel that sounds really cool too: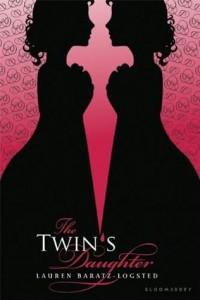 Lucy Sexton is stunned when a disheveled woman appears at the door one day…a woman who bears an uncanny resemblance to Lucy's own beautiful mother. It turns out the two women are identical twins, separated at birth, and raised in dramatically different circumstances. Lucy's mother quickly resolves to give her less fortunate sister the kind of life she has never known. And the transformation in Aunt Helen is indeed remarkable. But when Helen begins to imitate her sister in every way, even Lucy isn't sure at times which twin is which. Can Helen really be trusted, or does her sweet face mask a chilling agenda?

Filled with shocking twists and turns, THE TWIN'S DAUGHTER is an engrossing gothic novel of betrayal, jealousy, and treacherous secrets that will keep you guessing to the very end.

On Thea's Radar:
Recently, we received a review query for the following two titles, causing me to go into paroxysms of glee. I've had this book on my mind for a while now…
In this uproarious and clever debut, it's time to give the Devil his due.

Johannes Cabal, a brilliant scientist and notorious snob, is single-mindedly obsessed in heart and soul with raising the dead. Well, perhaps not soul . . . He hastily sold his years ago in order to learn the laws of necromancy. But now, tormented by a dark secret, he travels to the fiery pits of Hell to retrieve it. Satan, who is incredibly bored these days, proposes a little wager: Johannes has one year to persuade one hundred people to sign over their souls or he will be damned forever.

To make the bet even more interesting, Satan throws in that diabolical engine of deceit, seduction, and corruption known as a "traveling circus" to aid in the evil bidding. What better place exists to rob poor sad saps of their souls than the traveling carnivals historically run by hucksters and legendary con men?

With little time to lose, Johannes raises a motley crew from the dead and enlists his brother, Horst, a charismatic vampire (an unfortunate side effect of Johannes's early experiments with necromancy), to be the carnival's barker. On the road through the pastoral English countryside, this team of reprobates wields their black magic with masterful ease, resulting in mayhem at every turn.

Johannes may have the moral conscience of anthrax, but are his tricks sinful enough to beat the Devil at his own game? You'll never guess, and that's a promise!

Brilliantly written and wickedly funny, Johannes Cabal the Necromancer combines the chills and thrills of old-fashioned gothic tales like The Legend of Sleepy Hollow, the mischievous humor of Wicked, and the sophisticated charms of Jonathan Strange &Mr. Norrell and spins the Faustian legend into a fresh, irreverent, and irresistible new adventure.

Here's the second book in the series, out this July: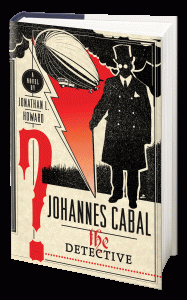 Johannes Cabal, necromancer of some little infamy, returns in this riotously clever and terrifically twisted tale of murder and international intrigue.

In this genre-twisting novel, infamous necromancer Johannes Cabal, after beating the Devil and being reunited with his soul, leads us on another raucous journey in a little-known corner of the world. This time he's on the run from the local government.

Stealing the identity of a minor bureaucrat, Cabal takes passage on the Princess Hortense, a passenger aeroship that is leaving the country. The deception seems perfect, and Cabal looks forward to a quiet trip and a clean escape, until he comes face-to-face with Leonie Barrow, an enemy from the old days who could blow his cover. But when a fellow passenger throws himself to his death, or at least that is how it appears, Cabal begins to investigate out of curiosity. His minor efforts result in a vicious attempt on his own life–and then the gloves…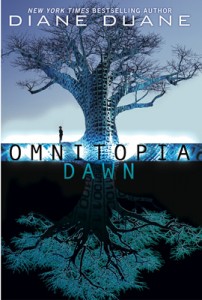 In an increasingly wired and computer-friendly world, massive multiplayer online games have become the ultimate form of entertainment. And the most popular gaming universe of all is Omnitopia, created by genius programmer Dev Logan. For millions of people around the world, Omnitopia is an obsession, a passionate pastime, almost a way of life. But there's a secret to Omnitopia, one that Dev would give his life to protect-the game isn't just a program or a piece of code. It's become sentient-alive. And it's Dev's job to keep it that way…

This book looks fantastic – plus it's blurbed by Robin Hobb (which obviously means INSTANT WIN).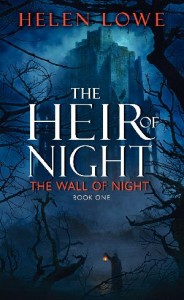 Fortresses of shadow and decay

An ancient war

A world where everyone could be an enemy —
and no-one is quite what they seem

A society divided by prejudice, suspicion, and fear

Lost powers and undiscovered secrets

A young untried champion and a promise that has endured down centuries
— that she should not have to stand alone

Also on the radar is this second novel that I'm getting in the mail (sequel to 2008's Amberville) – and I'm pretty stoked.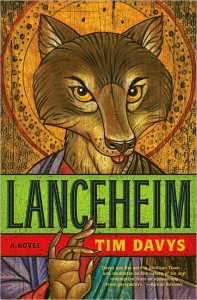 While finishing what was to be his greatest symphony, famed composer Reuben Walrus discovers he is going deaf. Desperate to stave off the encroaching silence, he embarks on an odyssey to find a fabled creature named Maximilian, rumored to have healing powers but only traceable via an underground network. But as Reuben gets closer to the truth, he must ask himself: Just who—or what—is Maximilian?

The story of the legendary creature is recorded by Wolf Diaz, Maximilian's oldest friend and most loyal follower. Oddly, unlike the other stuffed animals of Mollisan Town, Maximilian did not arrive by green delivery truck. He cannot be identified as any particular species and is made from a material unlike any other with almost invisible seams. And most puzzling, he grows in size. As Maximilian matures, he begins to preach odd parables, attracting a legion of followers hoping to learn from his teachings. But his believers aren't the only stuffed animals paying attention as his growing influence threatens the power of the darker forces currently ruling Mollisan Town. Now Maximilian is in hiding . . . and time is running out for Reuben to find him. As his search widens, the composer encounters a detective mouse, a giraffe who swears Maximilian miraculously cured his stomach cancer, and a mink who may hold the key to Reuben's salvation. But it's a race against time as Reuben's world steadily goes silent, and his desperation may ultimately lead to his undoing.

With biting prose and compelling plot twists, Lanceheim is a tour de force all the way to the last sentence, as the true natures of Wolf Diaz, Reuben Walrus, and Maximilian are uncovered. Through the stuffed animals living in the imaginative world he introduced in the critically acclaimed Amberville, Tim Davys explores the hopes and fears, strengths and weaknesses, that define humanity as he pens a story that is both gripping and extraordinary.

This week we also learned of non-fiction title Japanese Schoolgirl Confidential, from contributing editor to Wired Magazine and editor at Kotaku.com, Brian Ashcraft.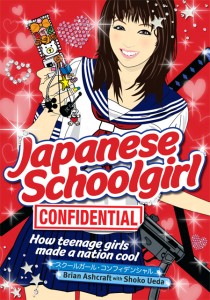 The image of the Japanese schoolgirl has gained iconic recognition all over the globe. With inspiration from all facets of Japanese culture, from samurai to geishas, she's every woman – a pop star, a muse, a heroine.

Japanese Schoolgirl Confidential: How Teenage Girls Made a Nation Cool (Kodansha International) by Brian Ashcraft with Shoko Ueda, provides an insider's glimpse into the lives, fashions and motivations of the women who have created the universal symbol of girl power.

Ashcraft, who is well-known for his Wired column, "Japanese School Girl Watch," explains the fascination. "For women, the appeal of schoolgirls is that they are in the prime of their lives, unfettered by work, marriage and children. They are young and relatively free," he says. "For men, the appeal is the memory of a first crush, of sitting in a classroom surrounded by girls in skirts and sailor outfits. But the attraction isn't drawn across gender lines."

Japanese Schoolgirl Confidential explores the history of the schoolgirl and how the she evolved into the international symbol of hip Japan. Ashcraft and Ueda uncover the origins of the sailor dress that is synonymous with the image, and explains how the image of the schoolgirl became so popular in manga, anime and gaming. Ashcraft and Ueda also look into the Japanese schoolgirl's influence on movies, music and the advertising industry.

Packed with dozens of color illustrations, photos and magazine covers, Japanese Schoolgirl Confidential is the essential reference for anyone interested in Japanese pop-culture.

Aaaaaaand, last but not least, a new collection of four novellas from Stephen King is due this November. I'm not a huge fan of anthologies, but I *always* make an exception for Stephen King's. His Four Past Midnight is still one of my absolute favorite collections of short fiction, period.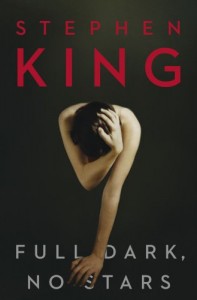 The book will be comprised of 1922, Big Driver, Fair Extension, and A Good Marriage.

And that's it for us! What do you have on your radars?